Creating Mugs with Snapfish by Chloe from Mojichlo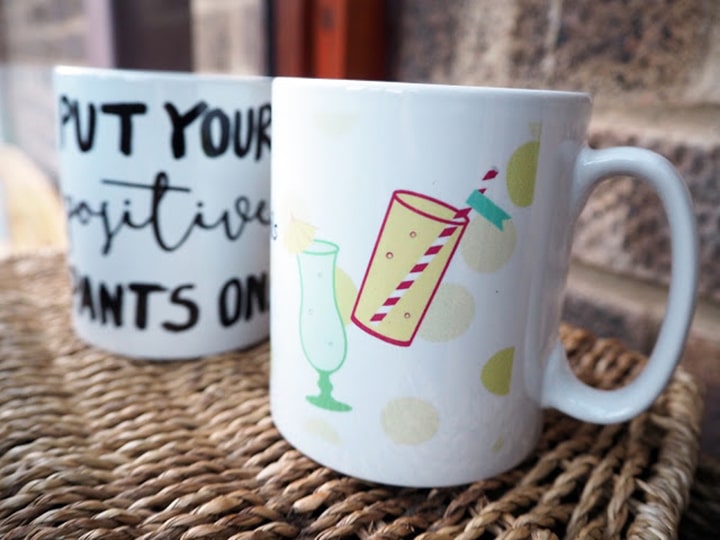 I love working with Snapfish so much. In fact I just love Snapfish in general. Pretty much every family Birthday or Christmas will involve designing something and putting it on a product. It's just so easy to use and there are usually really good deals, i.e. buy a cushion get one free, or even 50% off for students?! Recently I went on there and noticed there was a fresh new design and everything had changed… the site became even more easy to use with really great features. These features are great for those people who aren't creative but want to create something beautiful for someone.  You can see my other blog post on creating cushions with Snapfish or creating coasters with Snapfish.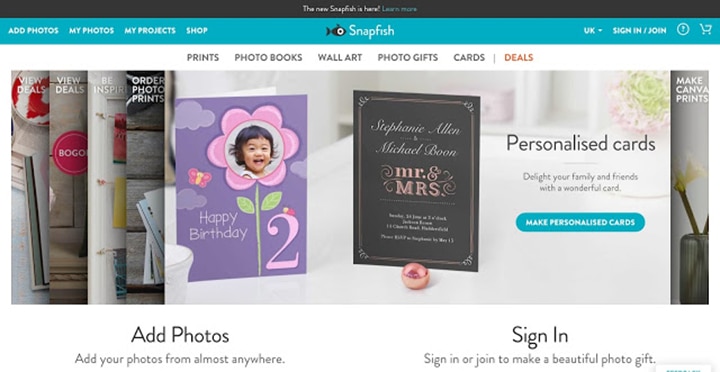 The homepage is more sleek and easy to find products. On the navigation bar you can simply just pick what you are after for even head for the deals. The website redesign is far more simple and easy to access.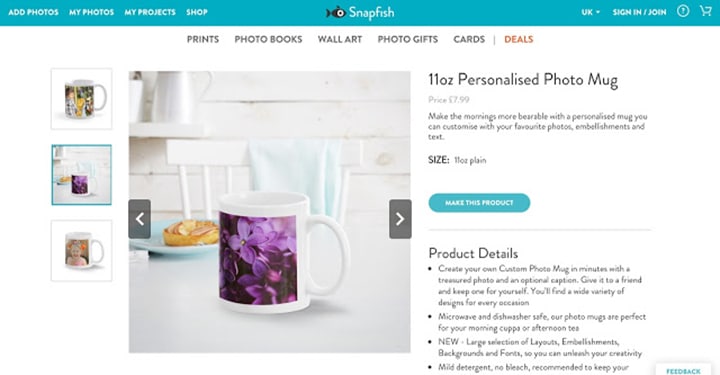 I picked personalised photo mugs to create. I've never thought about producing mugs for my online shop before but after seeing the design and how they are printed in such high quality I am definitely going to reconsider mugs. I clicked 'photo gifts' then 'personalised photo mug' then 'make this product'.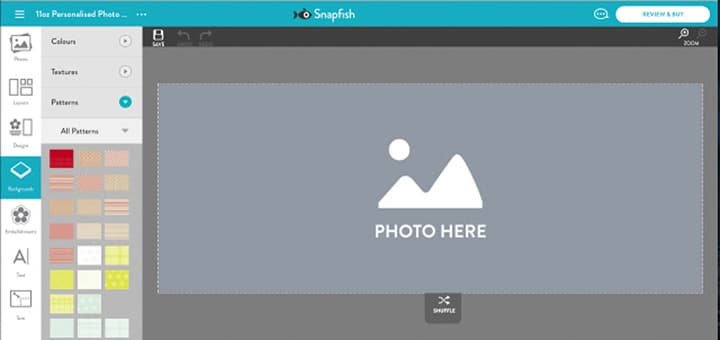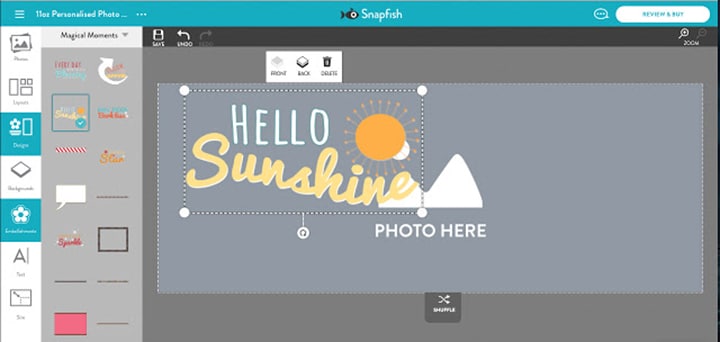 The best part about the site redesign is the ability to pick pre-made designs to add to yours. I created a few mugs using the pre-made designs to show how easy it is to make, but then I also used a design I recently produced to also show how easy it is to upload a photo too. Along the left hand side I was able to pick backgrounds, text, layouts and designs to add.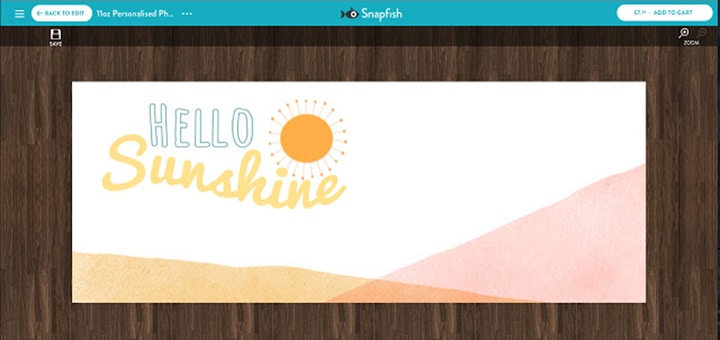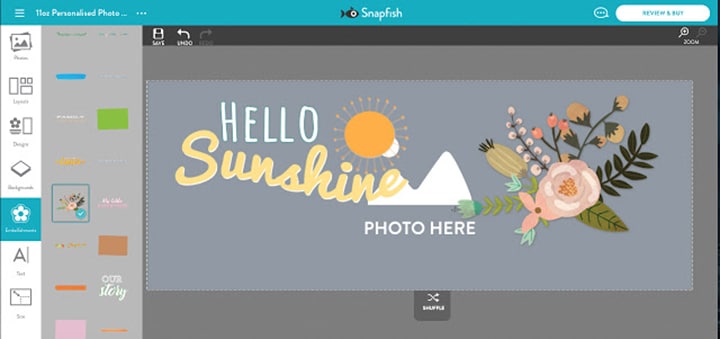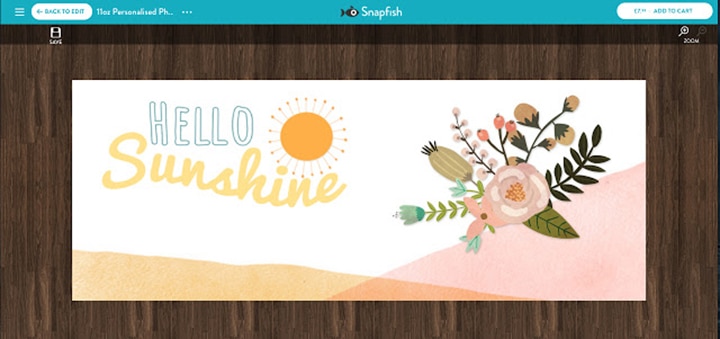 I produced this pretty pattern using only designs that Snapfish provided. It's a great way to create something unique and personal for someone special.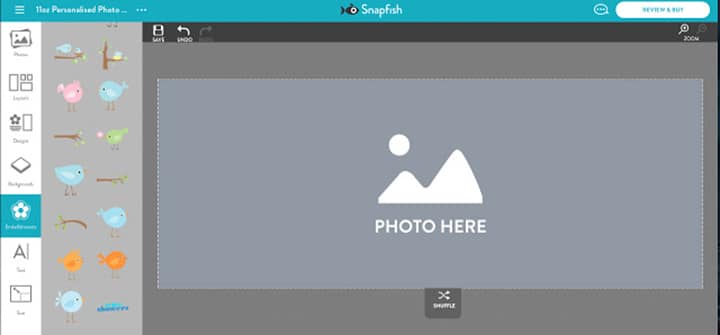 Look at how cute the birds are! There are sections in the embellishments so it was simple to find something I wanted to use, such as: Spring, Summer, Birthday, Celebrations etc.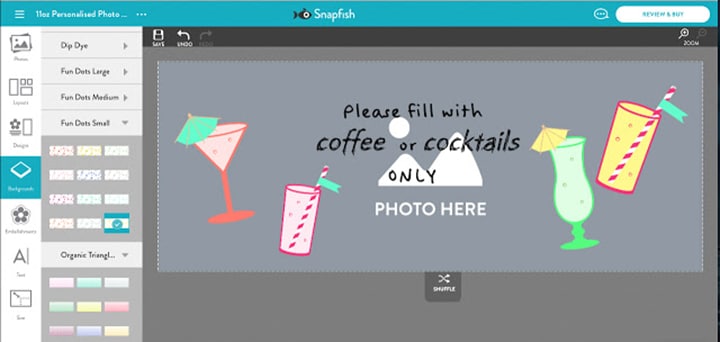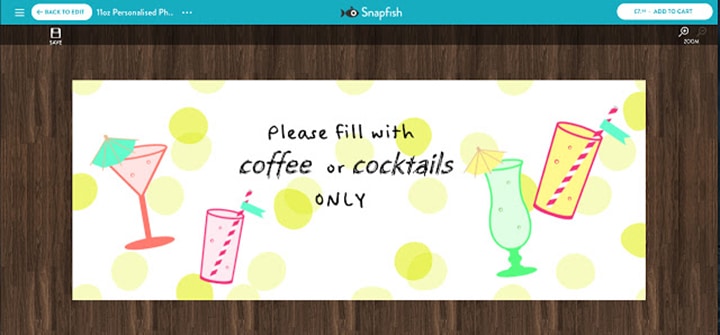 This is another design made simply with Snapfish features, this time I incorporated text. All the cocktails are pre-made designs, I added 'please fill with coffee of cocktails only' as text (aka my fave two things) and then I added a background after.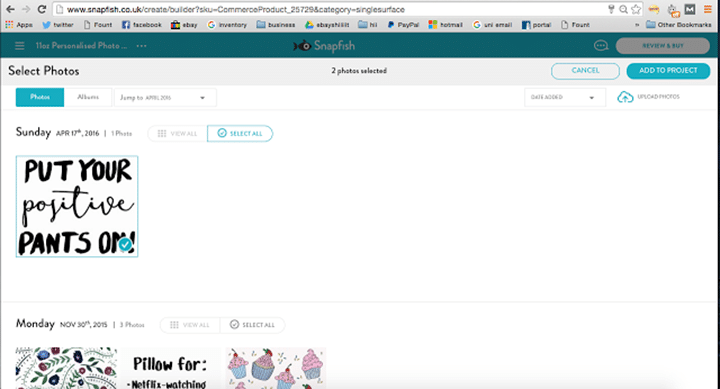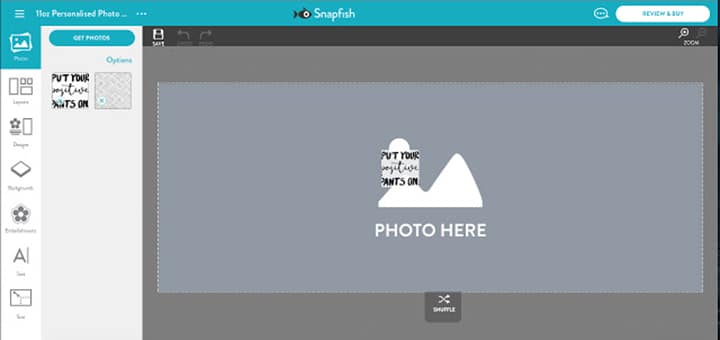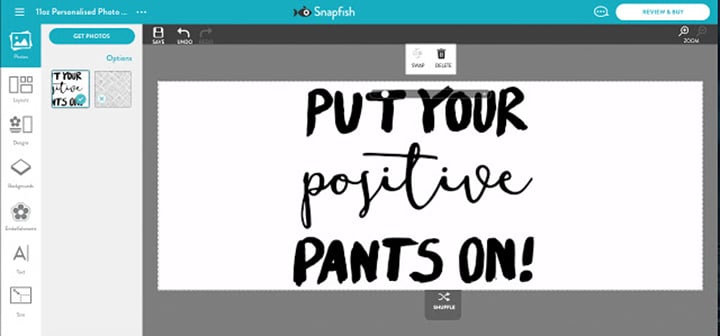 The third mug design I produced was with a design I recently made for That Lame Company. A simple 'put your positive pants on!' as it's a nice reminder for that morning cuppa. It was easy to upload an image, then I inserted the image and positioned it to how I wanted and then I just clicked 'review and buy'. It took me an entire 1 minute to produce. It's an effortless feature that I will be using again soon.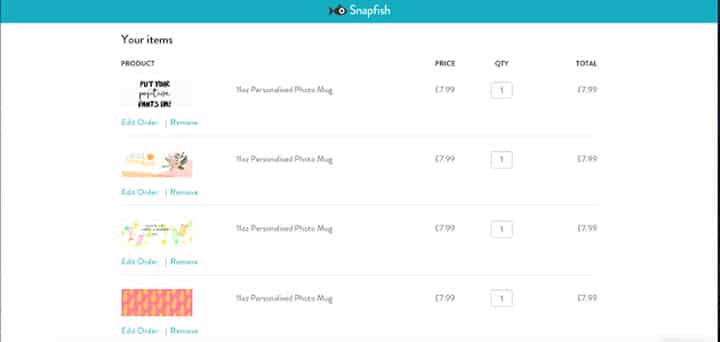 The fourth mug design I produced was a pineapple print. This print was also a Snapfish background. I really loved the design and it looks even better in real life. Producing these four mugs took less than 10 minutes to make.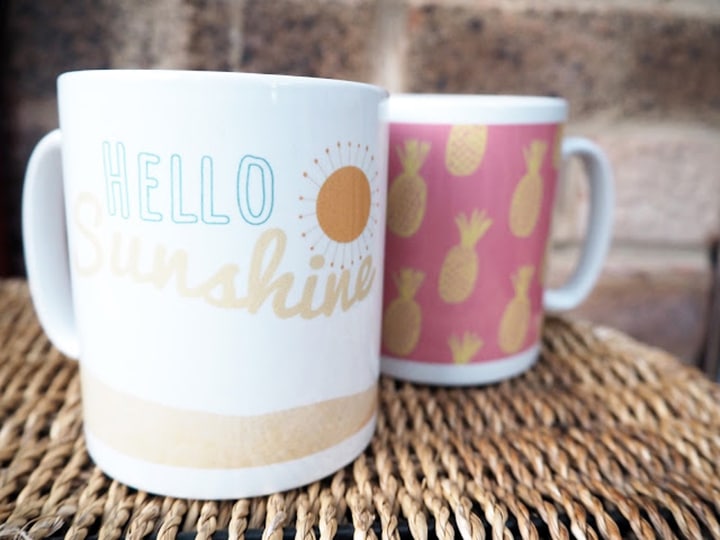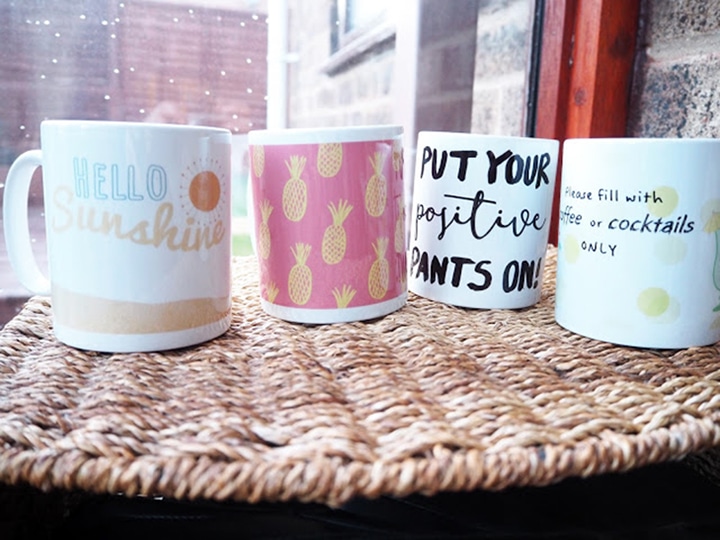 I really enjoy using the Snapfish site for personalised gifts. I love producing personalised things for people as I think it shows you really know someone and it's more personal than just ordering something from a shop. The quality of the print is exceptional with no pixelated parts. It's really great that Snapfish have added extra features to allow the non-creatives to produce something creative. 
Do you like personalised gifts? I'd love to know what you think of the designs I created?