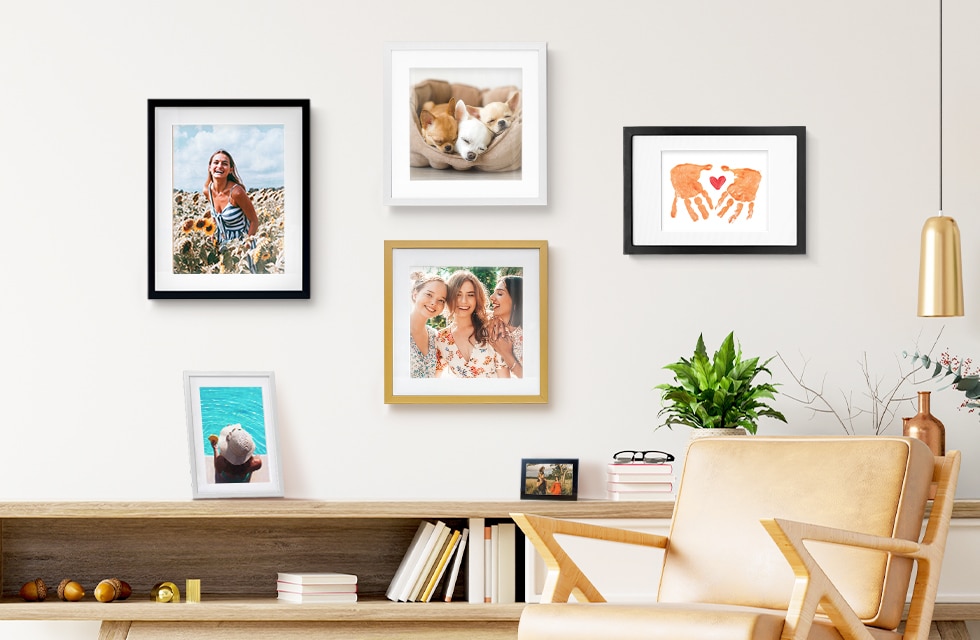 A frame will add instant polish to your favourite photos. Our beautiful and affordable Framed Prints come with an easel backing for easy tabletop or desk display and a wall mount, if you'd prefer to hang them. Framed photos make a great gift idea for family and friends, and for any special occasion, including birthdays, anniversaries, graduation, Father's or Mother's Day, weddings, or even just a visit to the grandparents.
Ideas for how to enjoy your new framed prints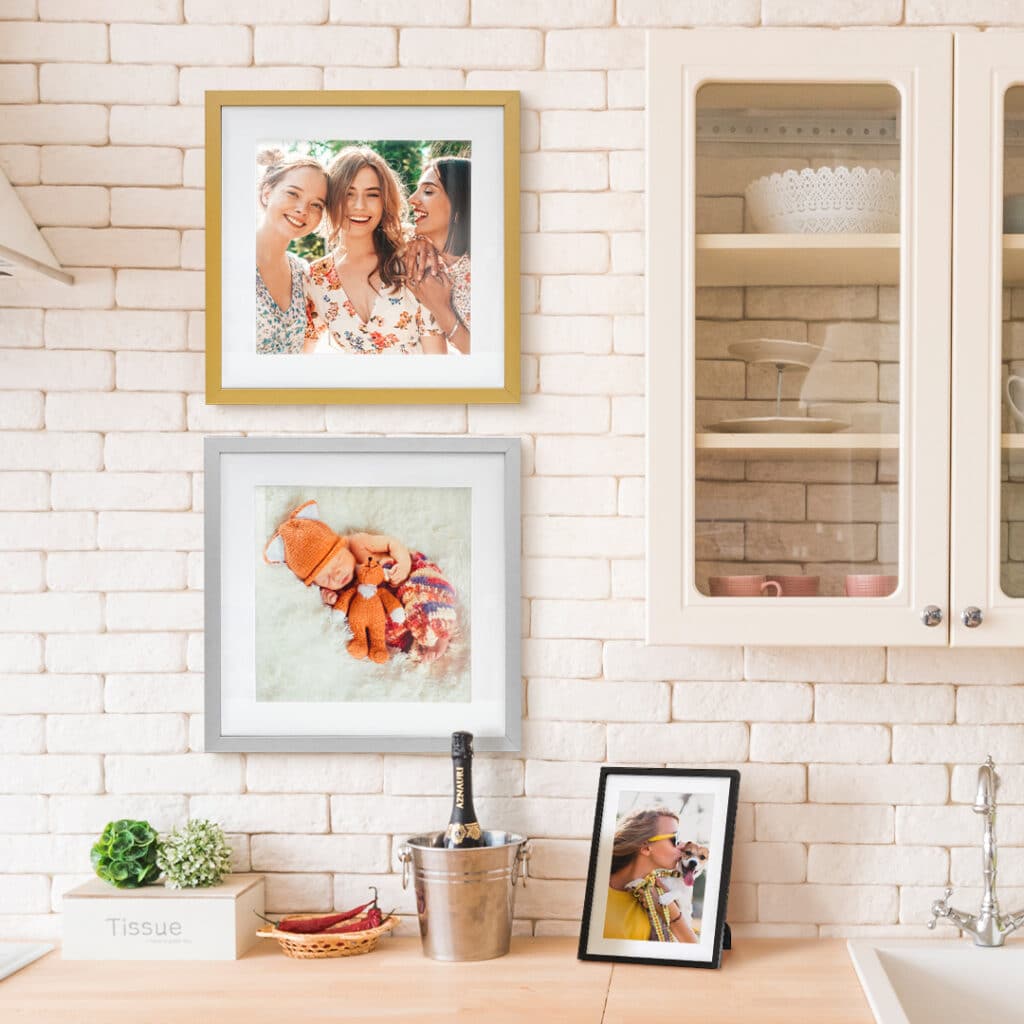 These ready-made framed prints are especially perfect for a kids' bedroom, downstairs toilet, bathroom, or kitchen, wherever you are looking for wall art that isn't too delicate or cumbersome to display. Snapfish framed prints are made from toughened safety glass – so they're virtually unbreakable too!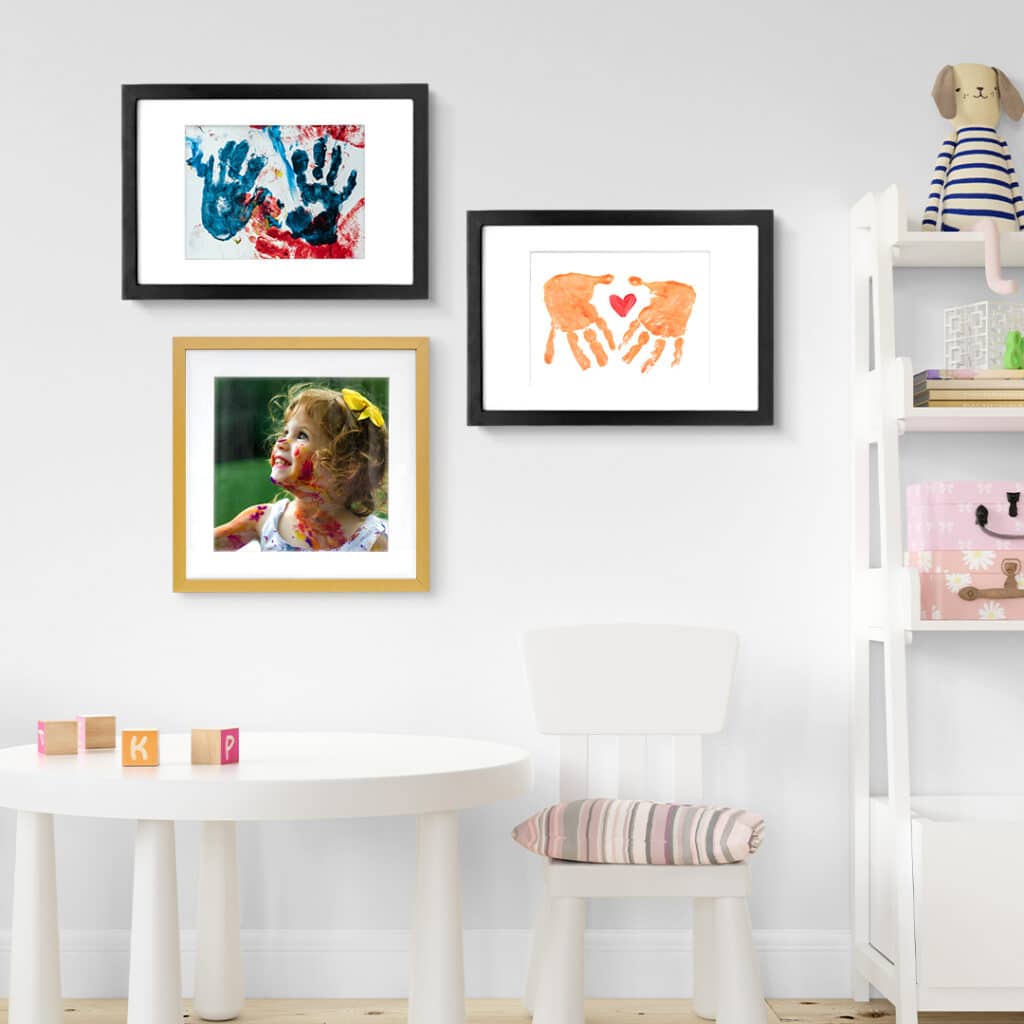 Scan in kids' art and handprints or footprints to display your framed family milestones on a "wall of achievement".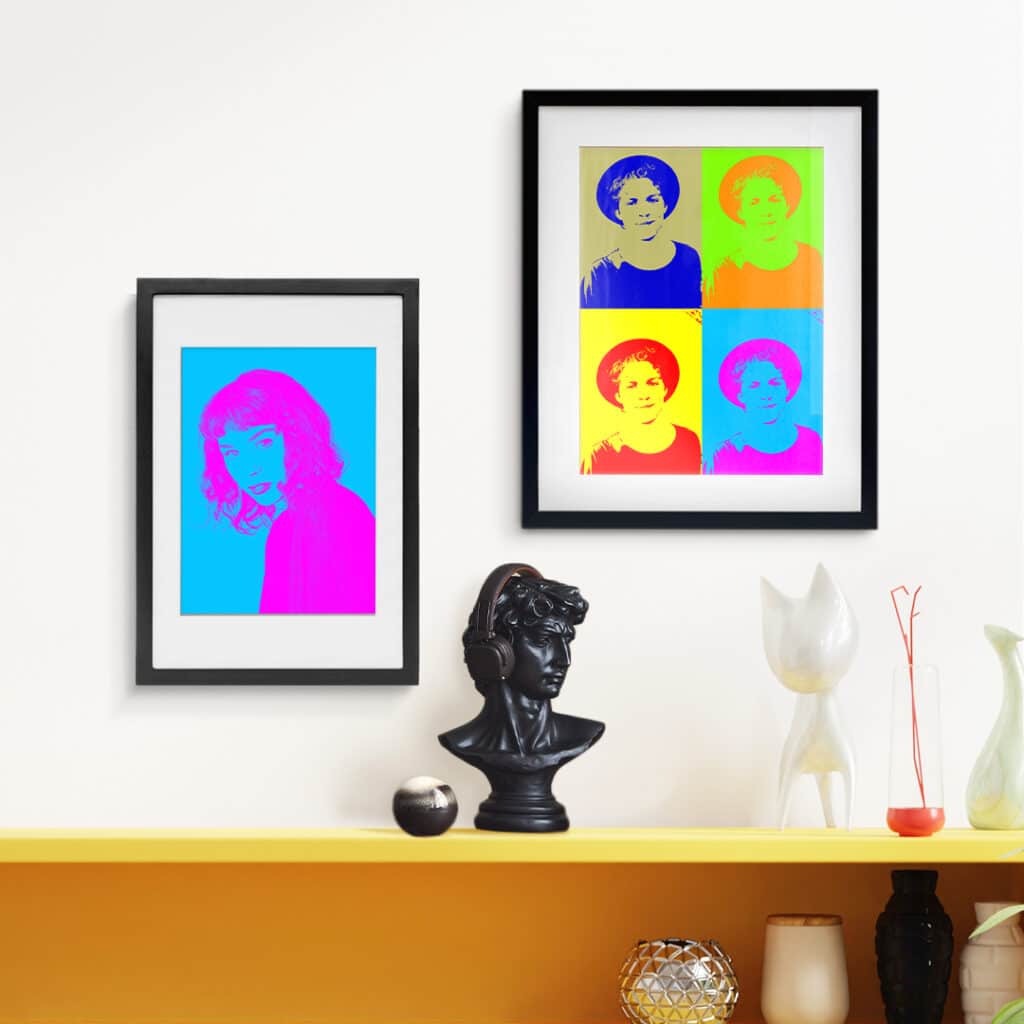 Upload portraits of family members and tint them using our easy to use photo editing tools to create an Andy Warhol effect on your wall.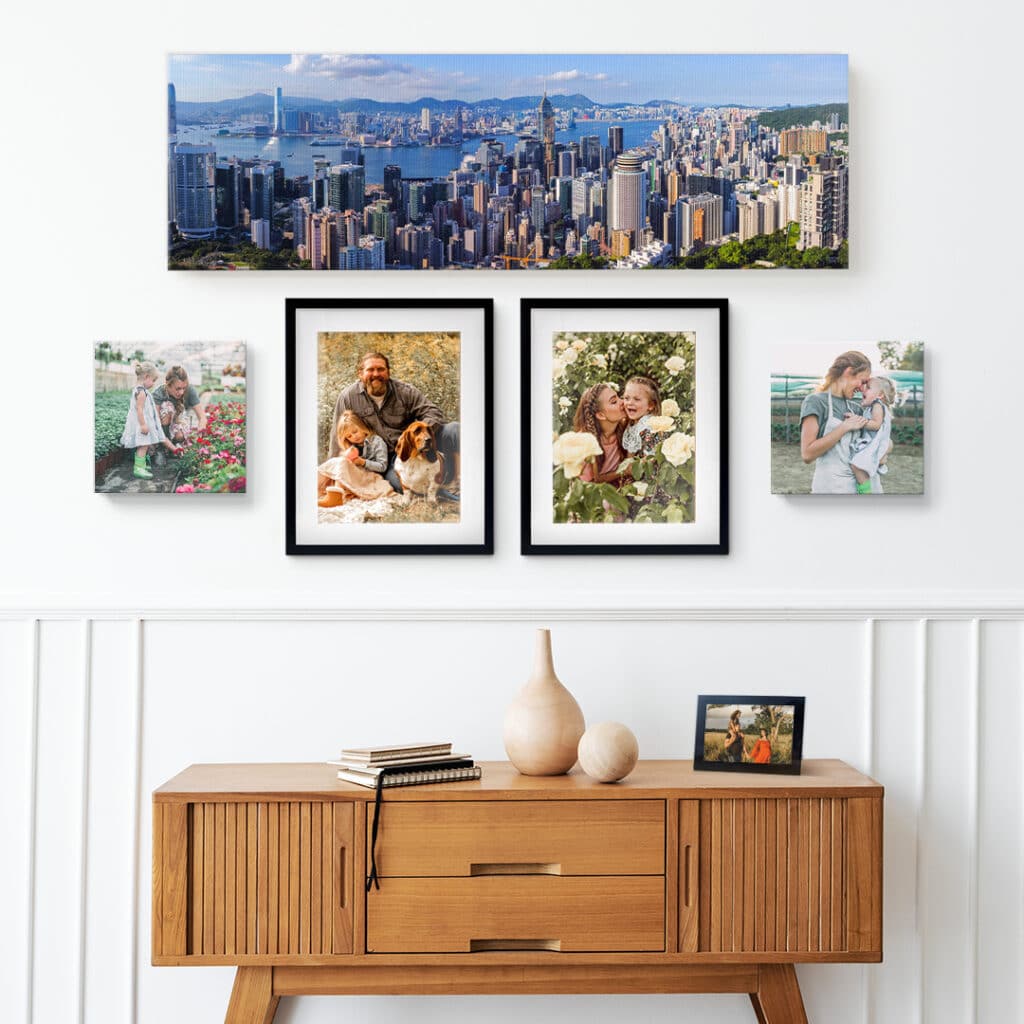 Our framed prints come in in a wide range of sizes from table-top friendly 6×4″ to wall-worthy 20×30″ and with a choice of frame colours. These stylish framed prints can easily be combined with our Photo Canvas, Panoramic Prints, Collage Photos, Photo Board Prints and Wood Block Photo Prints for your very own gallery-style wall in a bedroom, living room or hallway.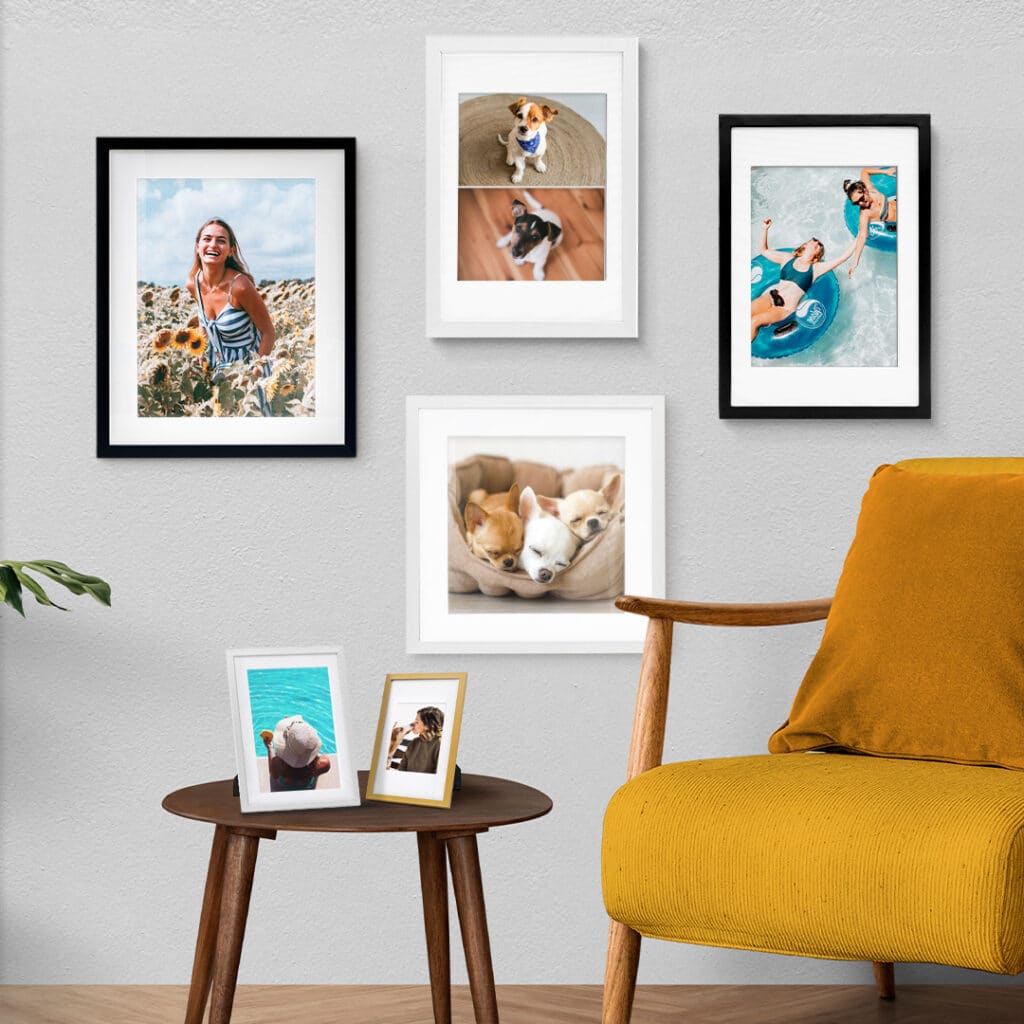 Top Tip: Upload photos into one of our handy pre-designed templates for an elegant collage picture of your best photos featuring your favourite people and places.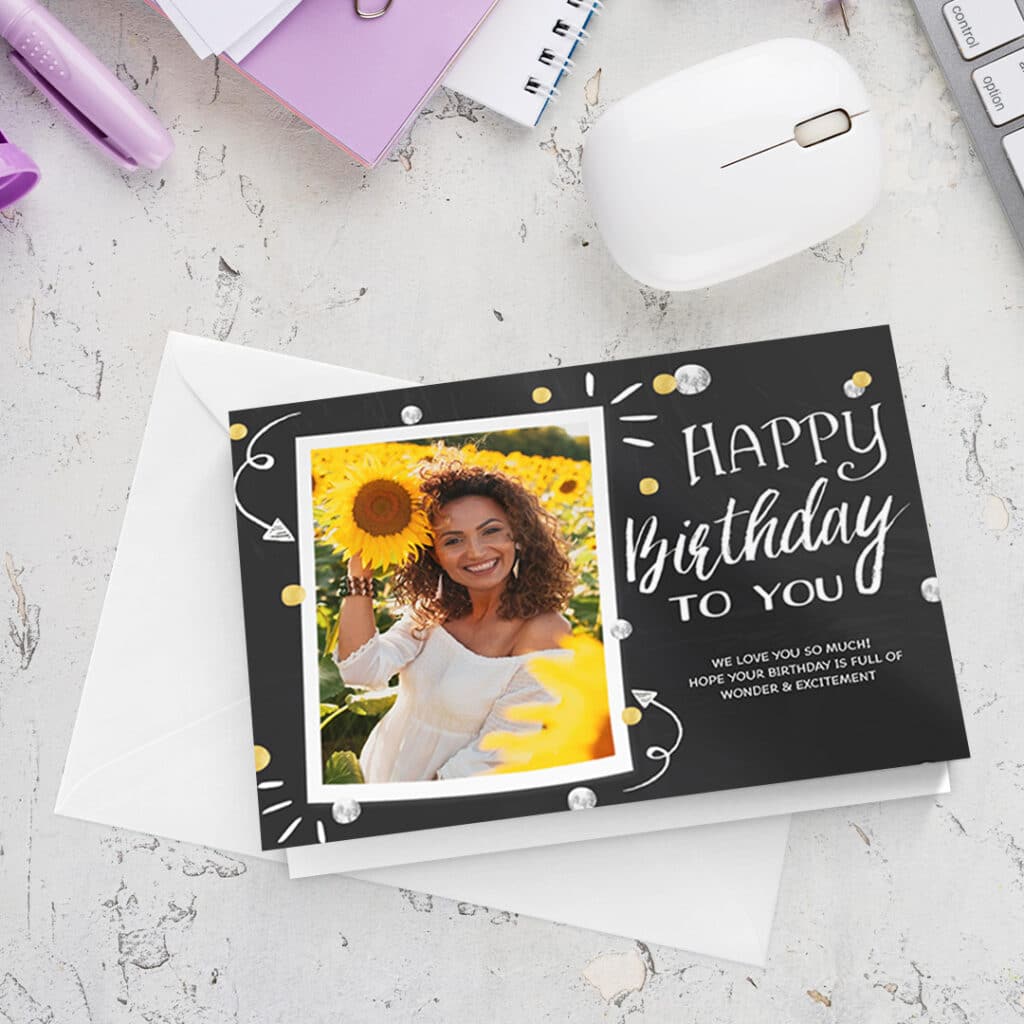 If you're creating a framed print as a gift, don't forget to include a beautiful personalised greeting card with it! Browse our wide range of card designs for every occasion here.
Which of your memories did you turn into framed prints?
What did you create on Snapfish? Share it with us on social media! You can tag us with @snapfishuk in your photos on Instagram or Facebook or use the hashtag #snapfishuk. Don't forget to follow us on YouTube, Twitter and Pinterest, too. We love seeing what you create.