We challenged DIY bloggers to bring their photos home in unexpected, beautiful ways. Today, we're sharing an excerpt from Bri Dietz, who spruced her daughter Elle's bedroom up using Snapfish Prints and Personalised Home Decor (lucky Elle!).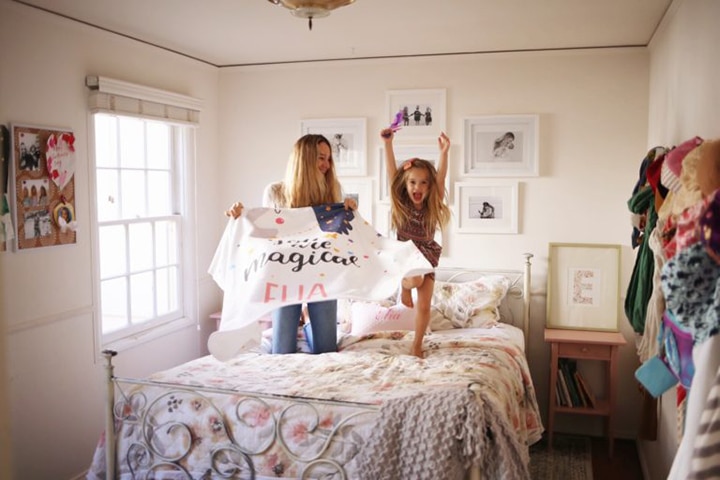 Excerpt from Bri Dietz:
I started with collage wall above her bed. For the last three and a half years we have had her newborn photos displayed. I thought that it was time to add in some newer photos that were a touch more mature. I ordered a variety of prints but wanted to keep the collage photos black and white. Some of the photos taken were with my iPhone and some with my DSLR but the print quality was really consistent and good for every print I ordered + I was able to order them straight from IG which was easy (I need all the easy!). I thought it was really sweet as we were going through which photos Elle wanted to display that she asked to keep a few of her "tiny baby" photos up, so we did!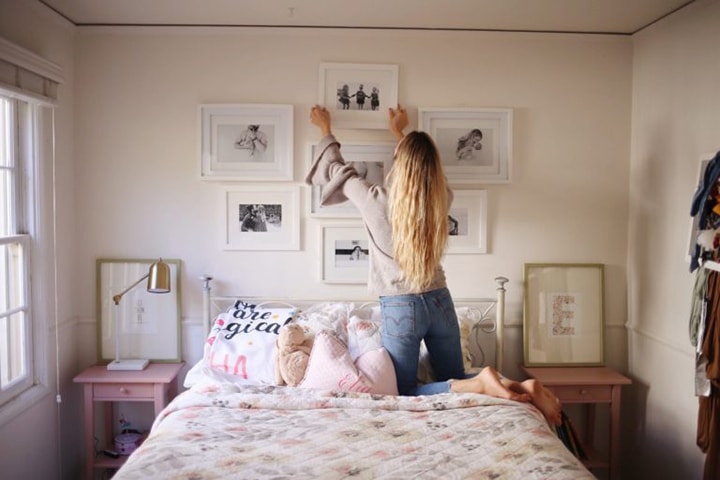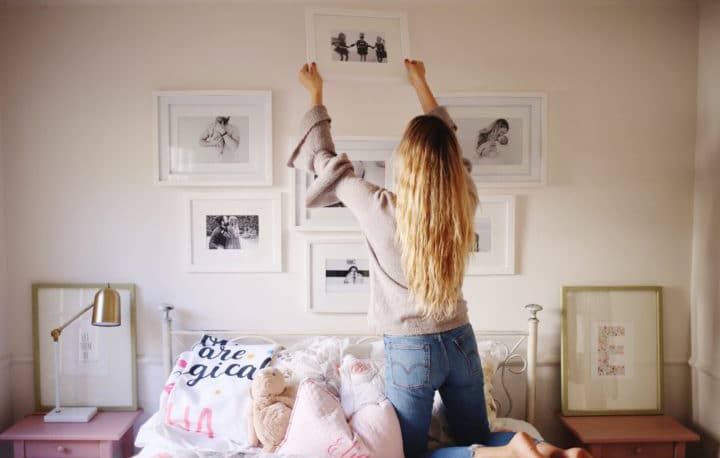 I was excited to surprise Elle with our last update. She is currently loving all things rainbow, unicorn and princess so I thought a good way to infuse a little of that into her room was with this unicorn fleece blanket we were able to personalise. This was definitely the highlight of the project for her.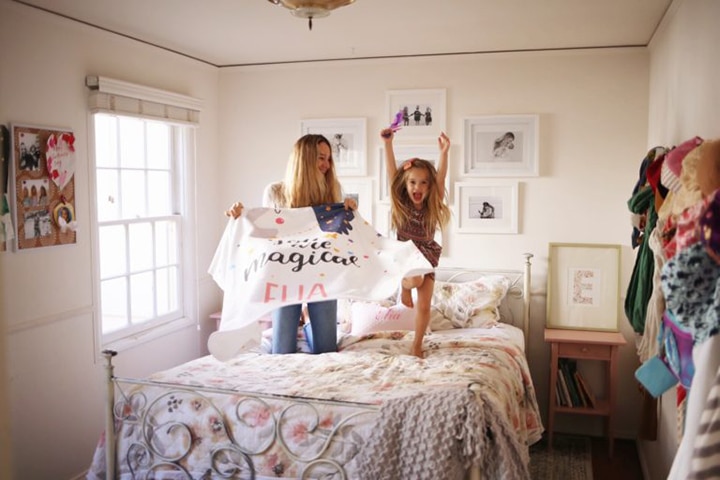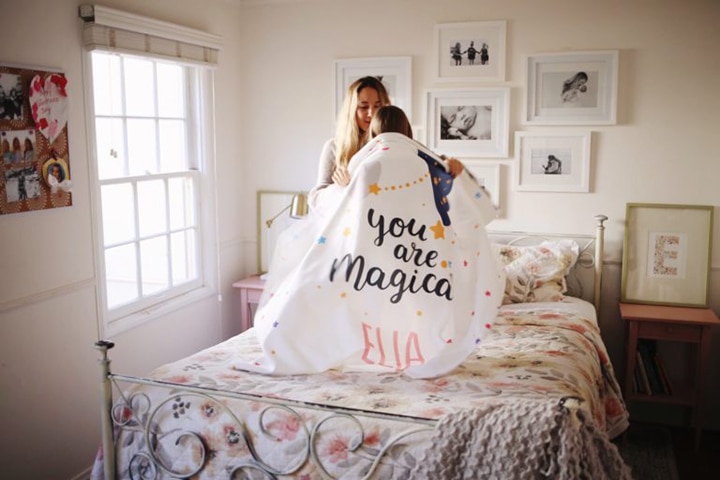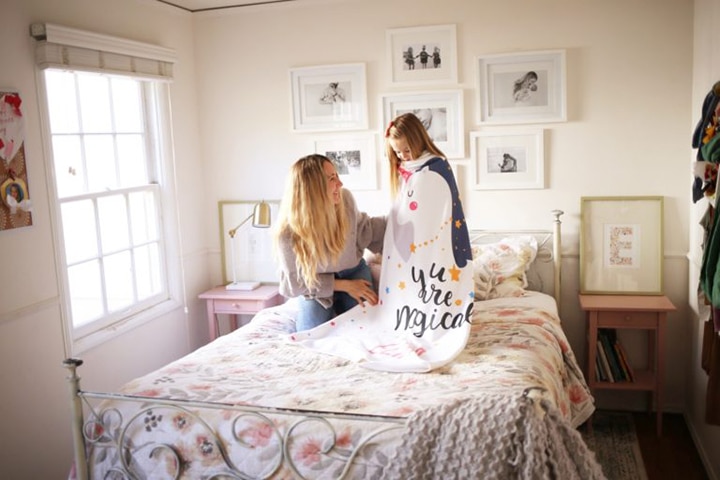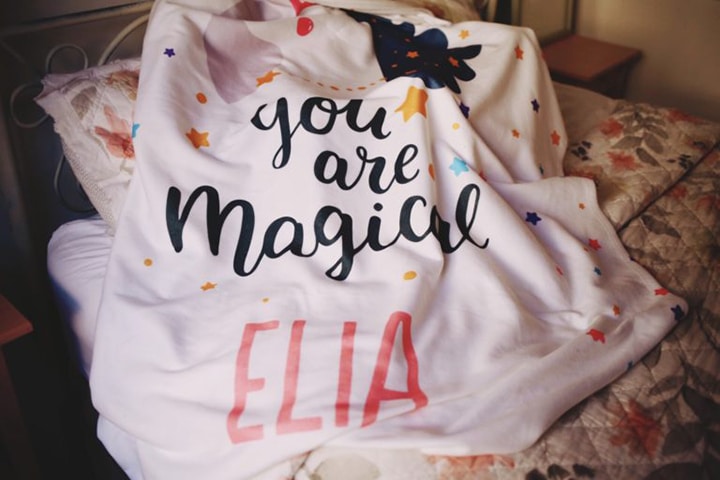 Read Bri's full blog post to see how she pulled this bright, happy bedroom space together!
All photos via Bri Dietz