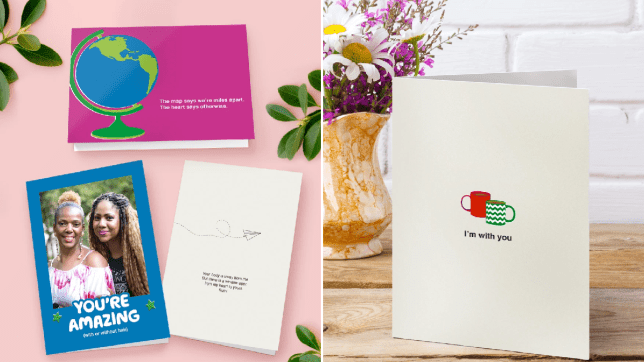 When people are ill, or diagnosed serious illnesses like cancer, it can be hard to know what to say. Often you would like to be with them more than you can. Snapfish have a range of Thinking of You cards that cover many eventualities.
We have recently teamed up with Macmillan to produce a range of nine personalised greeting cards that go beyond the simple "Thinking of You" and better fit the experience of being diagnosed with cancer. You don't even need a photo to create one.
What do you write in a Thinking of You card?
Sometimes it can be hard to know what to say, so we have provided you with some sentiments to get you started.
"I might not always know the right thing to say, but I'm always there for you."
"Cancer doesn't change how special you are to me."
"….from this window, like the moon, I keep sending news secretly." Rumi
"From my heart to yours, sending love."
"Good days or bad, I'm there for you."
"You're always close to my heart."
Laughter helps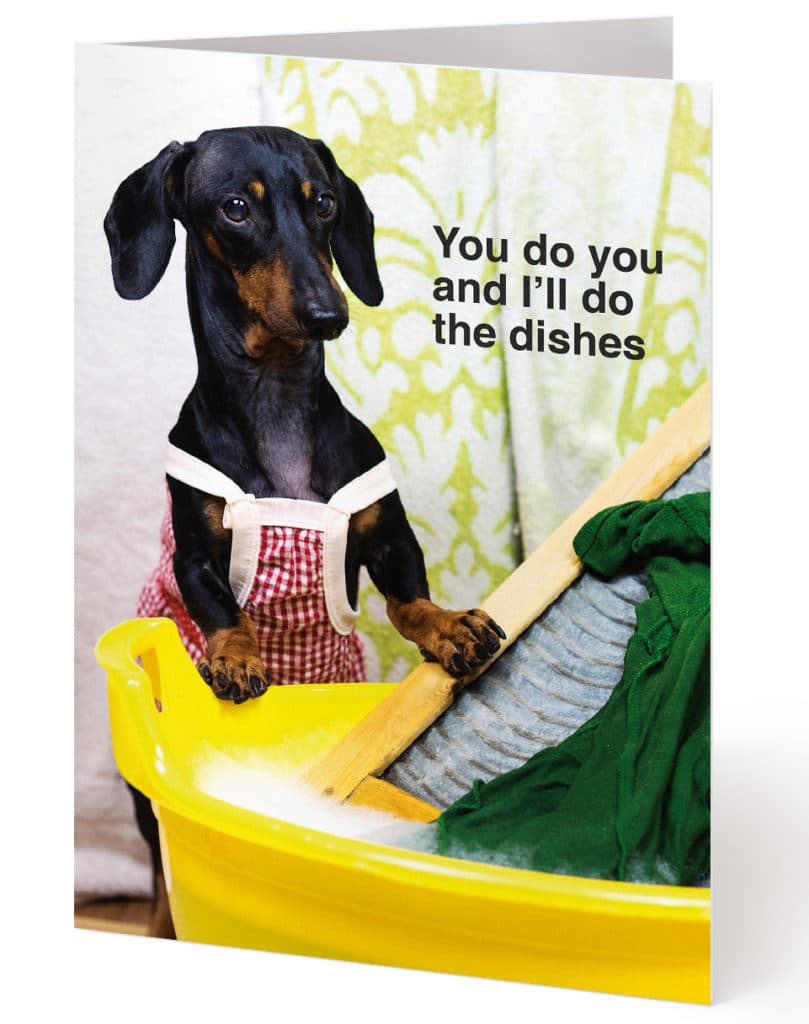 "Whether it's a lift somewhere, dropping off the shopping or listening to you rant, tell me what I'm doing to do for you over the next few months."
"If you need a hand while you go through treatment, just let me know. (Even if it is just to send you finny memes)."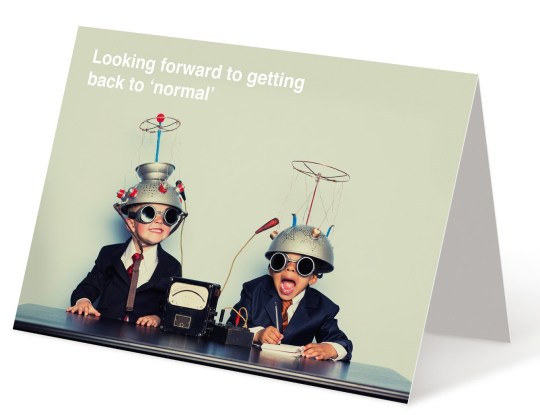 "We're in this crazy thing together."
"Looking forward to doing "normal" stuff with you again."
"Close friends make all the difference in the world"
Show them some encouragement & support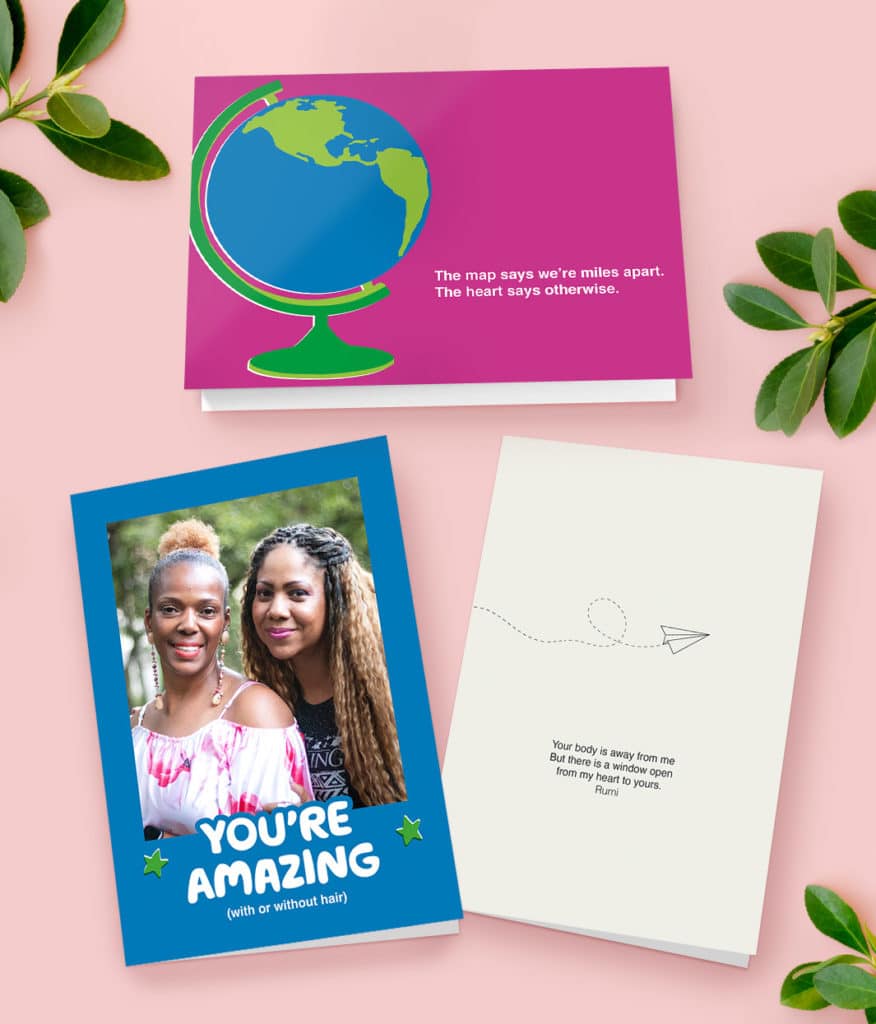 "Tell me all the stuff, the good and the bad. I promise to listen without trying to fix it."
"I'm here to listen. Feel free to let it all out. (We are way beyond politeness now.)"
"In all the ways, in all the world; you're still the best."
"✓ Witty. ✓ Warm. ✓ Funny. You still tick all the right boxes for me."
"Cancer doesn't take anything away from how wonderful you are."
"Either way, I still like your style."
"How are you this moment? Thinking of you."
Shop the Macmillan card range
For more "Thinking of You" card designs visit the Snapfish site to browse our range of customisable pre-made card designs, or create your own!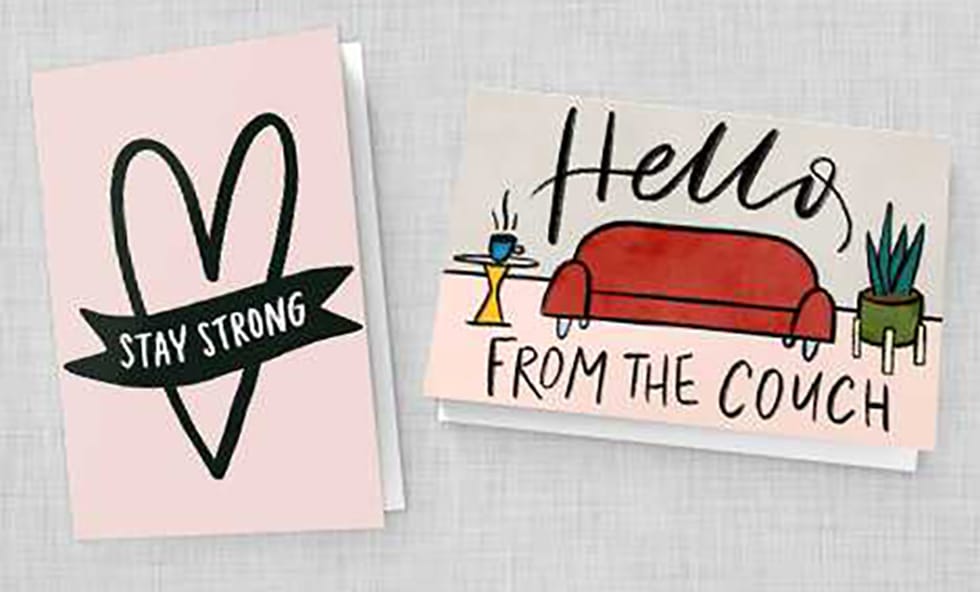 For For every 7×5″ folded greeting card or 7×5″ set of flat cards sold, up to 15p is donated to Macmillan Cancer Support, to help provide emotional, practical and financial support for people living with cancer, now and in the future.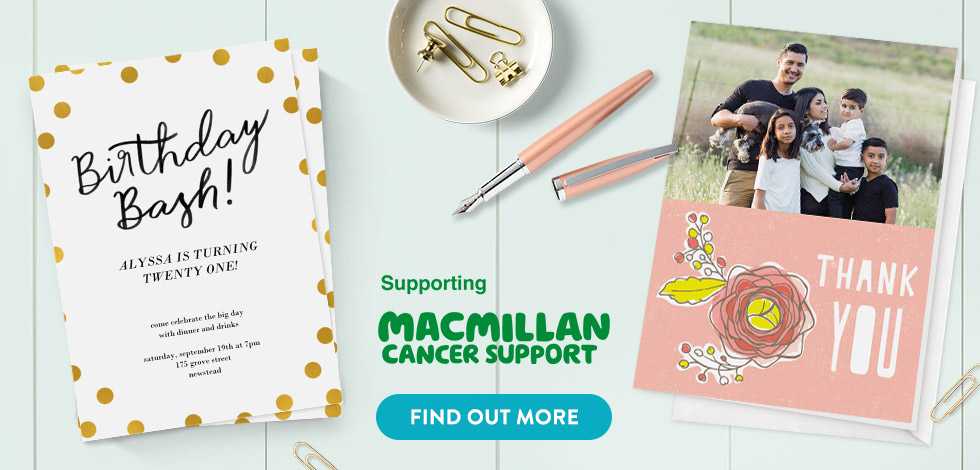 Visit our Macmillan page for more information on how Snapfish is helping raise money for cancer support.