Personalised Gift Inspiration for Father's Day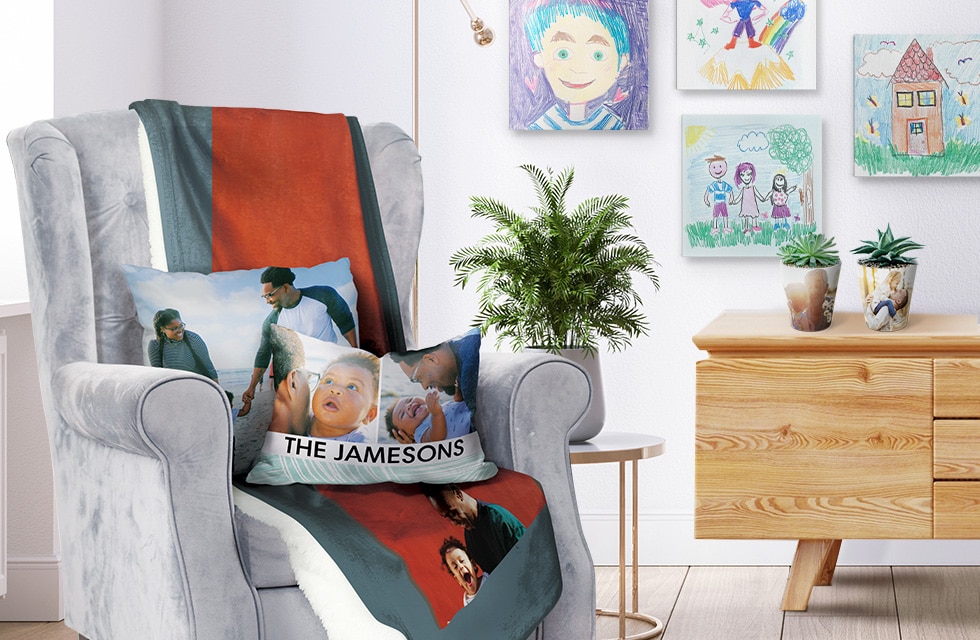 There's nothing better than receiving a personalised gift; and to shout out all those Dads, Pops, Grandads, Step-dads and even Uncles out there, we've hand-picked eight original, recently launched and best-selling gift ideas. This Father's Day, show your father (and father figures) some much-deserved love with a thoughtful, heart-warming present and make their day!
Personalised Plant Pot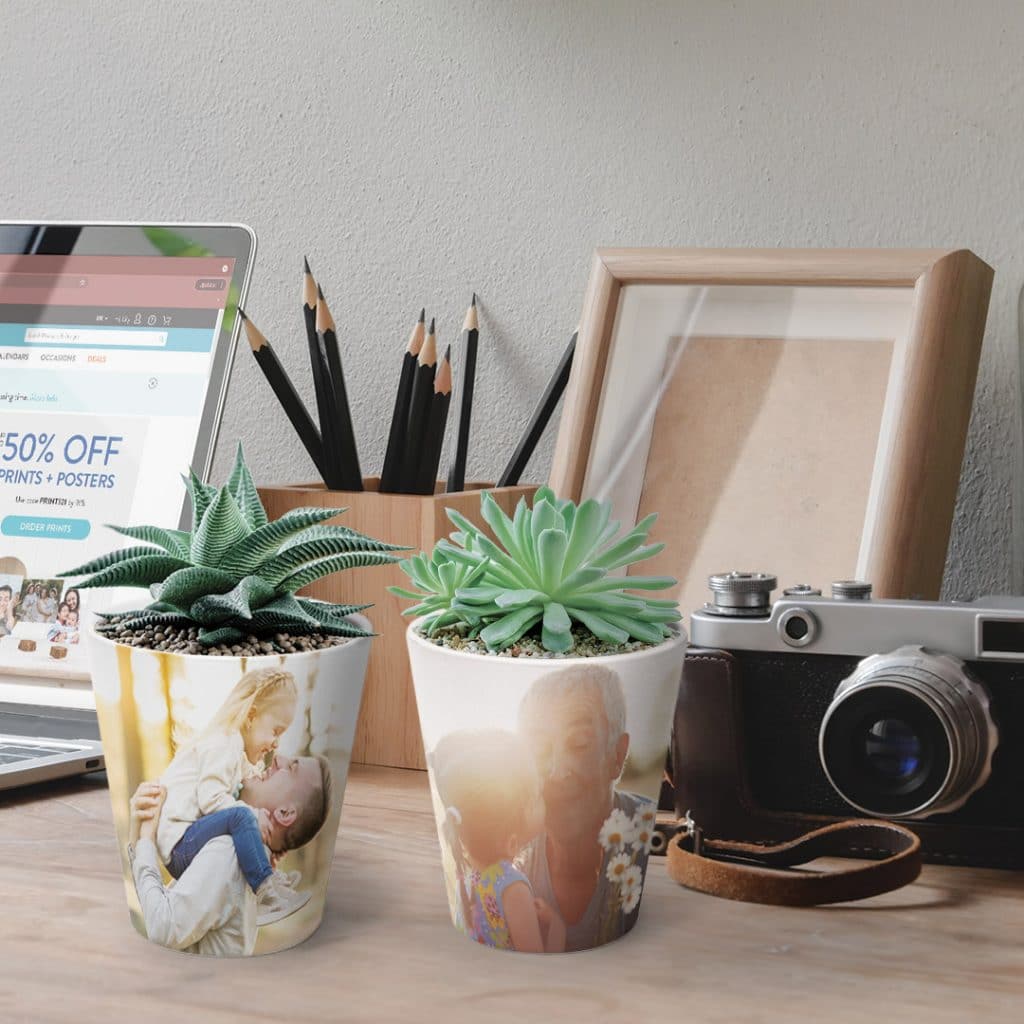 Gift this photo plant pot with a small starter plant (such as a low-maintenance cactus), and watch it grow within something decorated with familiar, beloved faces.
Foam Photo Wall Tile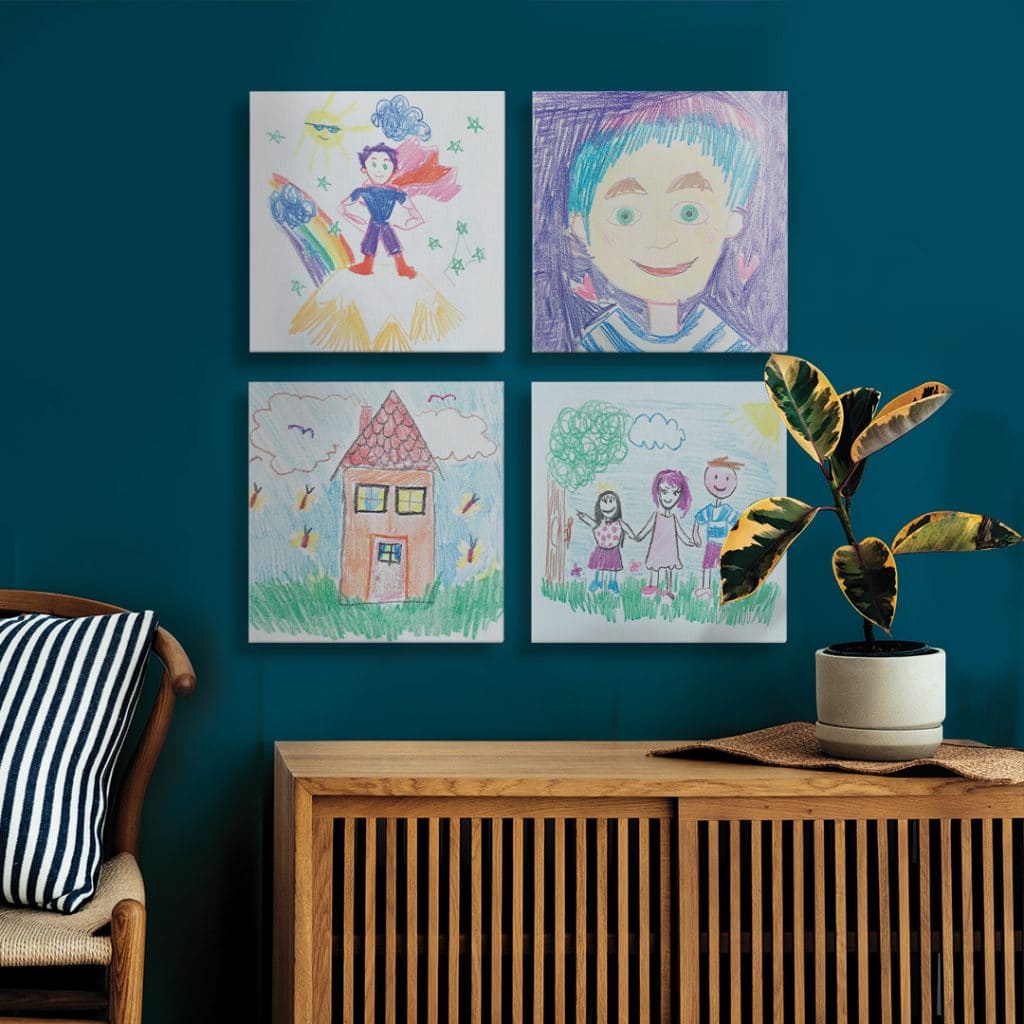 Make Dad a set of photo wall tiles printed with scanned drawings and messages he can put on the wall in his office or 'den'. Mum will be happy as the photo tiles can be hung without nails to damage the wall, and are easy to remove when you have new drawings for him to display. He'll love having his own personal gallery wall of kids' drawings!
Personalised Playing Cards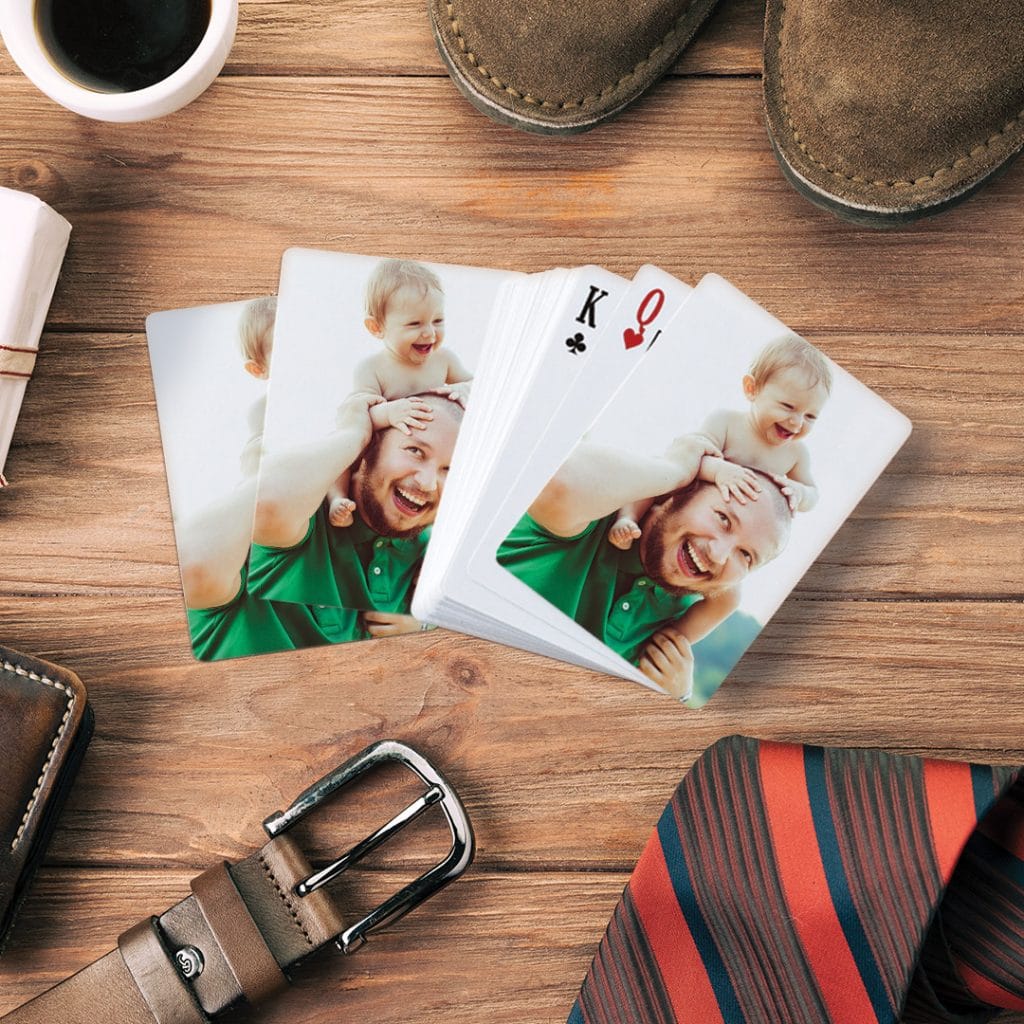 With these personalised playing cards, Dad is going to adore family game time together. You'd better watch out, though, it might improve his card playing skills, too! Team it with a rectangular metal tin so the cards are easy to find.
Photo Latte Mug
Dad will latte it a lot when you create this cute Father's Day photo mug for him. Couple it with a bag of artisan coffee stored in a simple metal tin and he will be full of beans this year!
iPhone 12 Phone Case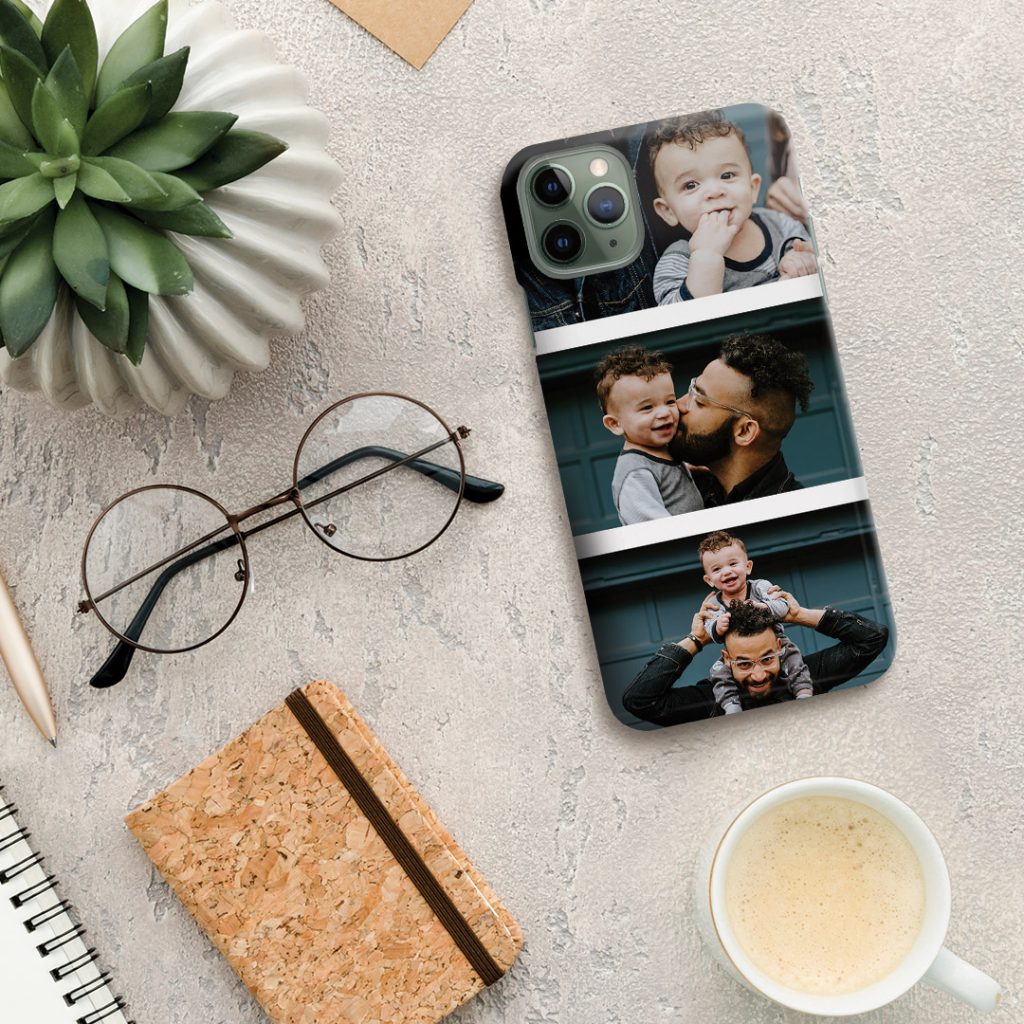 Fathers love new tech, so customise a photo phone case for his new iPhone 12. He'll enjoy seeing your smiling faces every time he picks up his phone.
Tea Towel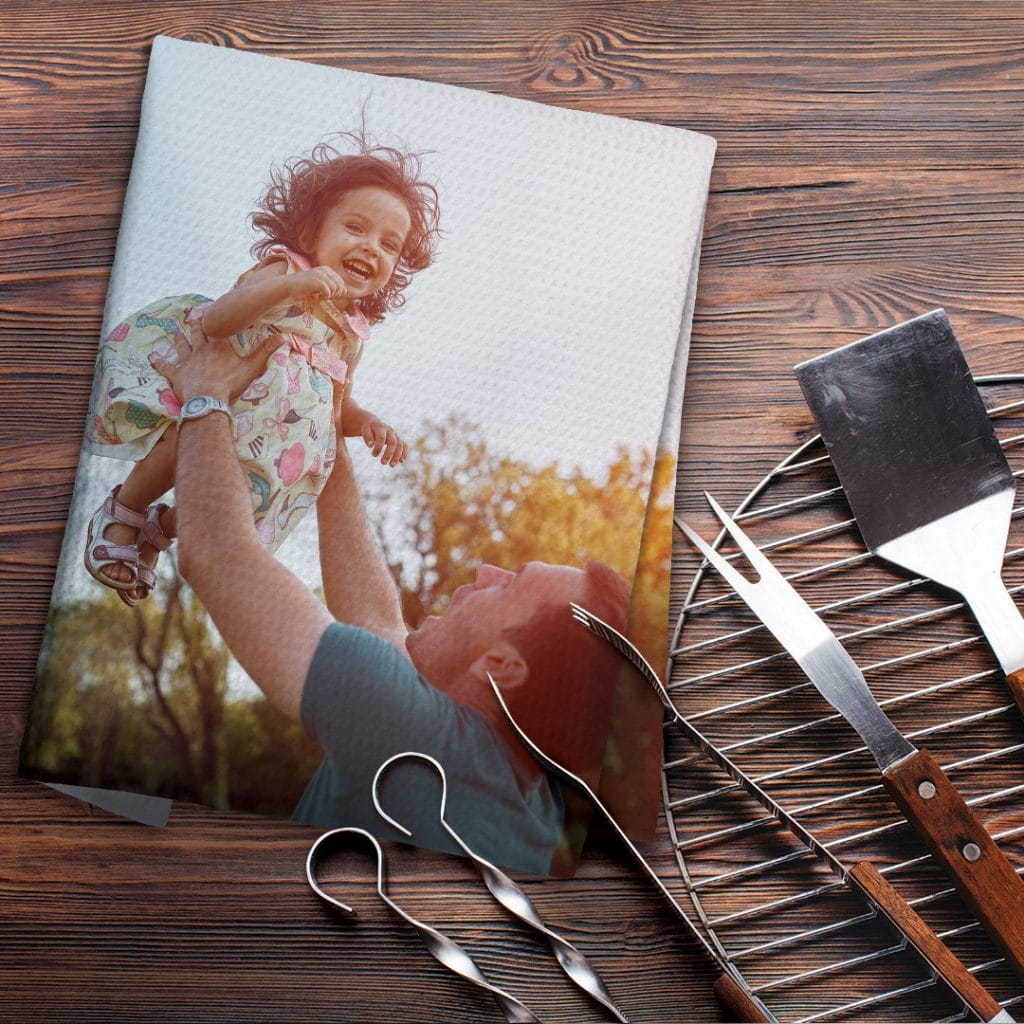 Foodie Dads will love a personalised tea towel for drying the dishes with, or for protecting him from hot spills when grilling on the BBQ for all those socially distanced garden parties you have planned for this summer.
Rectangular Tin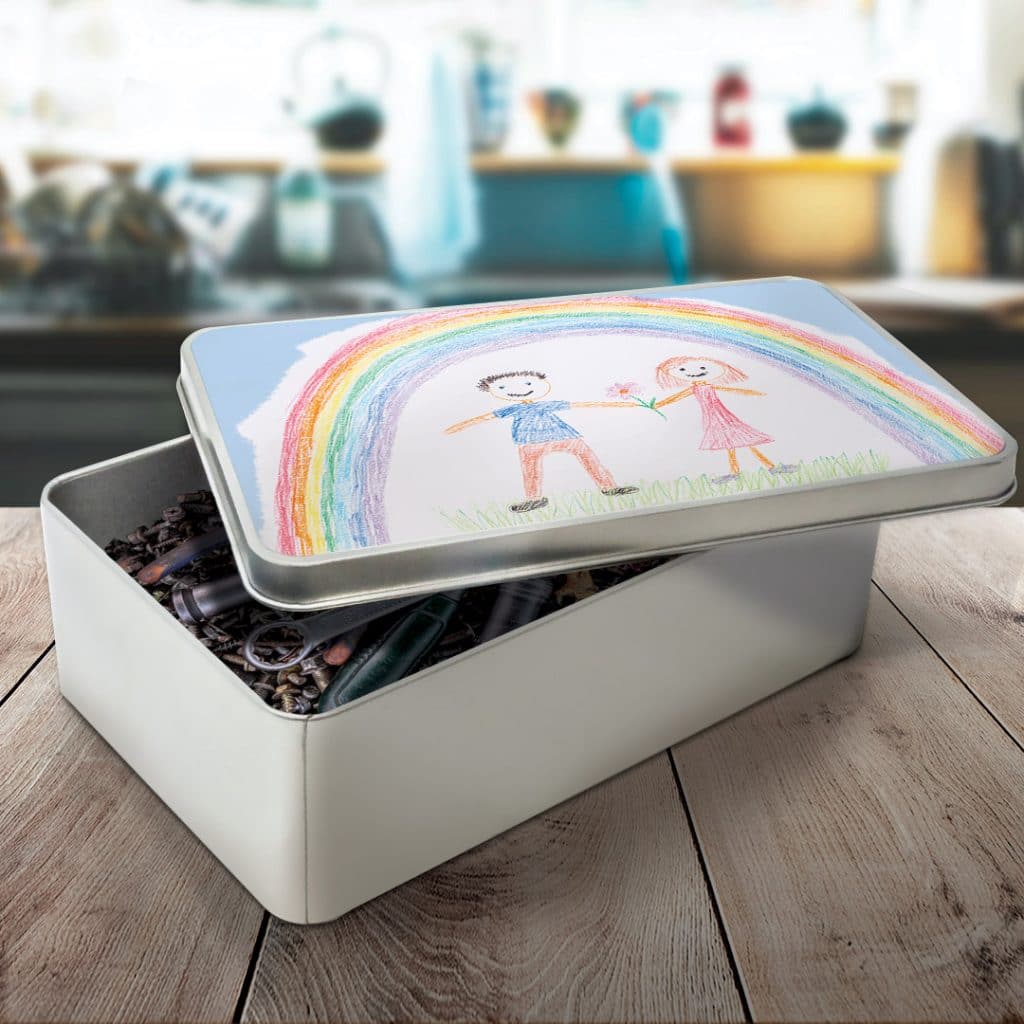 Often Dads end up with a lot of small treasures, like lost screws or old keys that don't have a home, but are kept "just in case". He may have been gifted some children's drawings that need a safe storage place, or you might just want a cute container to store his favourite sweets in for Father's Day. Either way, he will love a metal storage tin customised with a photo of his favourite people.
Rectangular Cushion For Dad's Chair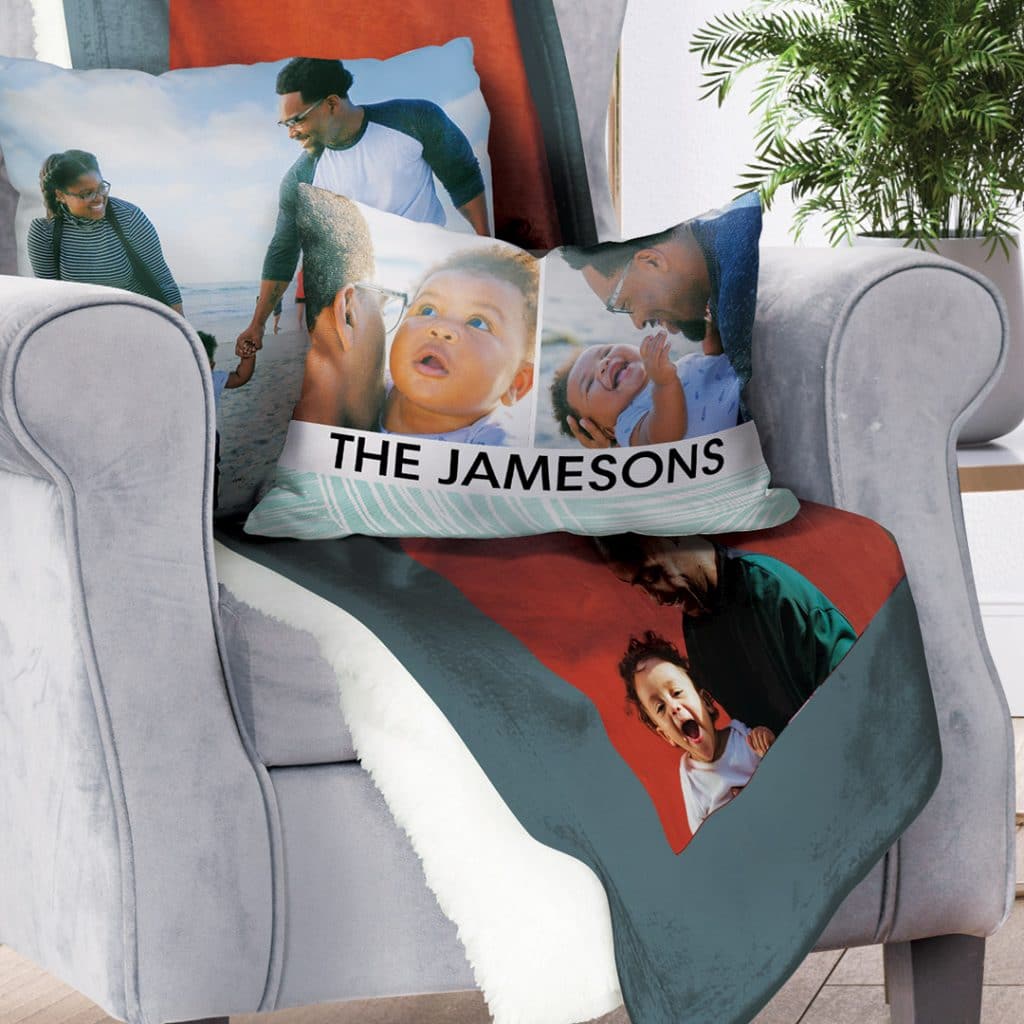 Does Dad have a preferred chair? If so, personalise his favourite spot with a letterbox-style cushion. This rectangular cushion is perfect for supporting his back, and he will appreciate the fact that his 'territory' is marked out for all to see 😊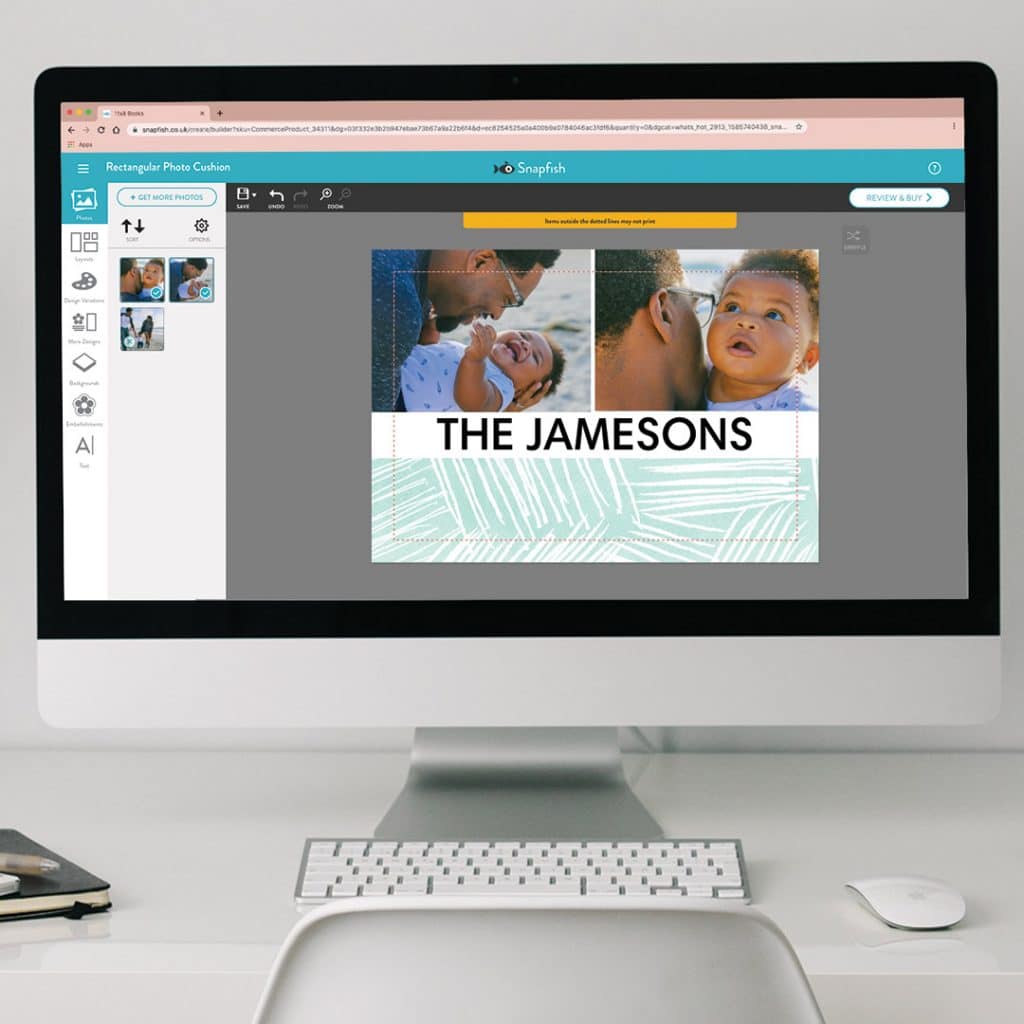 It's so easy to create professional looking Father's Day gifts using our simple to use builder and design tools. Why not have a go today?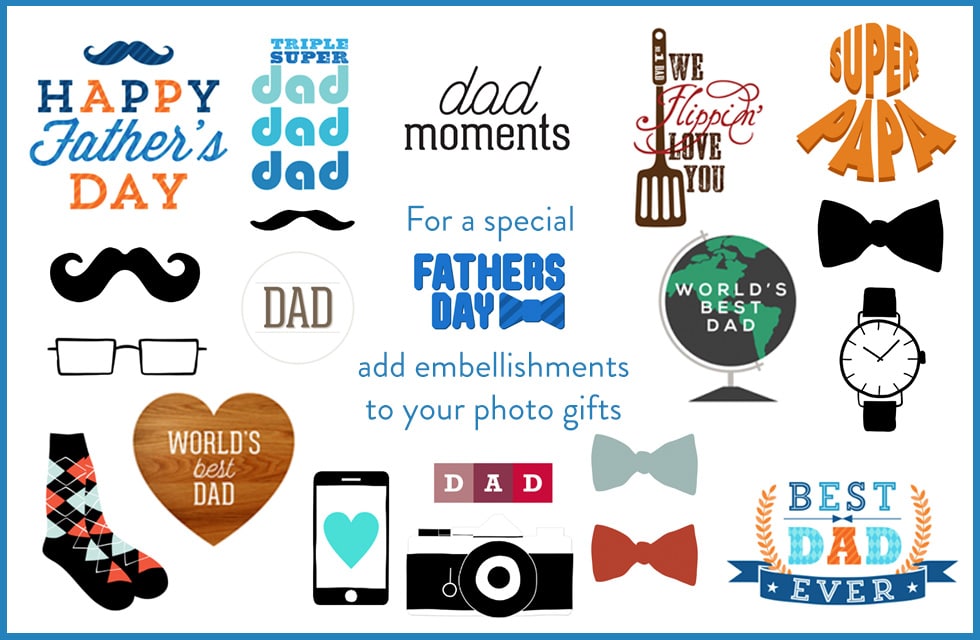 You can even add text and embellishments, and swap backgrounds to suit your style. You'll find our favourite Dad embellishments under Embellishments > Father's Day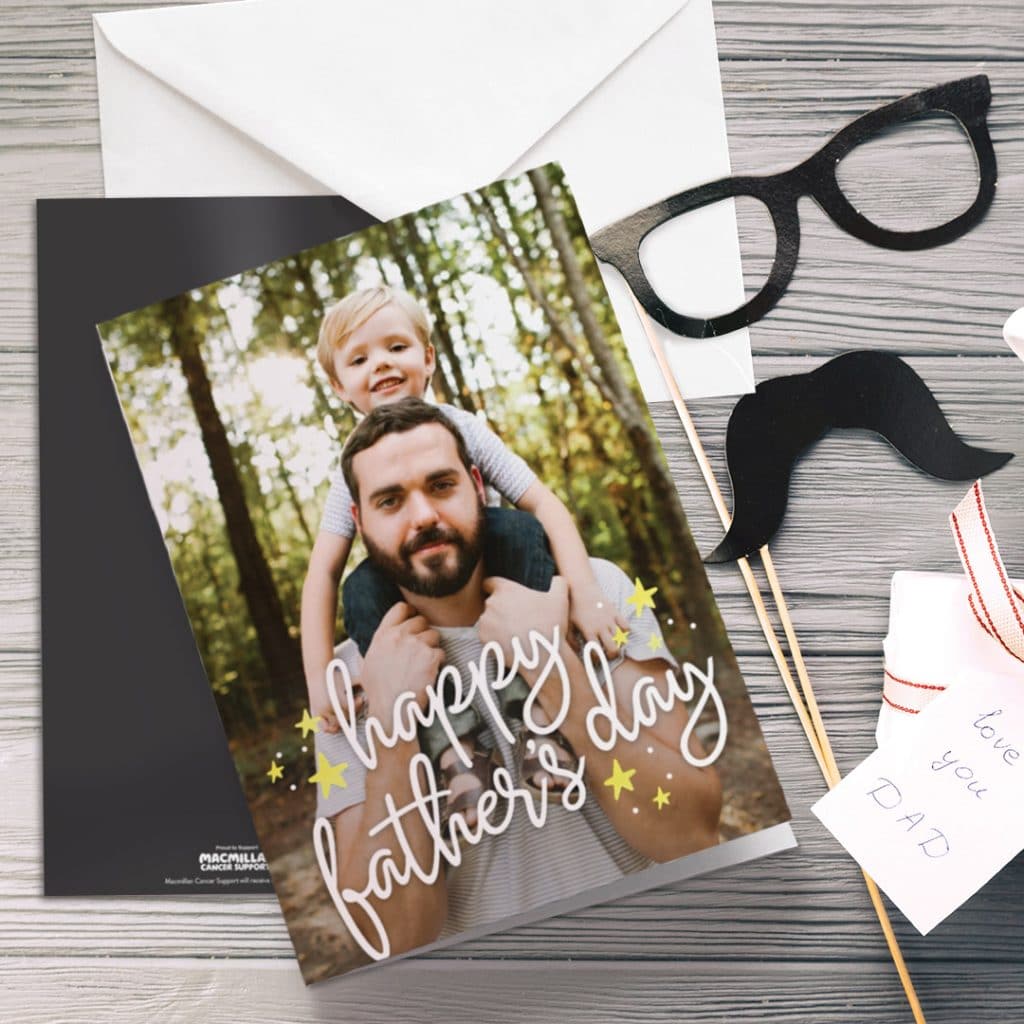 Don't forget to pair off your Father's Day present with a heartfelt Father's Day card. You can create your card from scratch or make your own card (with or without photo) using our convenient, pre-built design templates.
Need help crafting your Father's Day card message? We have you covered with this handy blog on card sentiment for Dads.
Did you gift Dad any of these products? Be sure to show it to us on social media! You can tag us with @snapfishuk in your photos on Instagram or Facebook or use the hashtag #snapfishuk. Don't forget to follow us on YouTube, Twitter and Pinterest, too. Check out the Snapfish site for even more new gift ideas to make dads and father figures smile!