Get creative with the kids and create a fun frames using 4×4″ prints and lolly pop sticks! Simply follow these easy steps
What you'll need:
Lolly pop sticks
Glue
Foam letters, sequins, or any other fun decorations
Your favourite 4×4″ Snapfish print
String/ ribbon
Instructions:
1. Begin by laying down 11-12 lolly pop sticks next to each other, making sure that they are all touching (do not glue these together).
2. Glue the length of 2 additional lolly pop sticks, placing the first lolly pop stick across the top of the frame, and the second lolly pop stick across the bottom. These lolly pop sticks will not show on the frame, they're used to hold the frame together.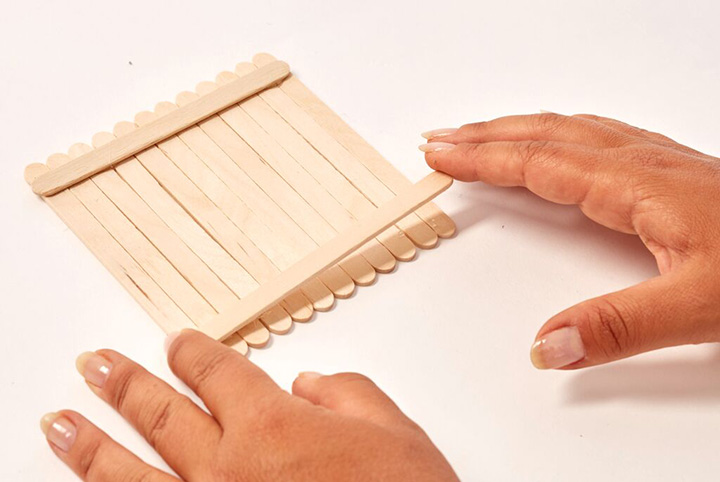 3. Allow the glue to dry and then flip the frame over. Place your selected 4×4″ Snapfish print into the centre of the frame (do not glue the photo down as it will crinkle).
4. Once you have your photo positioned, add glue to two coloured lolly pop sticks. Place one across the top of the frame, making sure it is glued onto the lolly pop stick background and your photo, add the second across the bottom.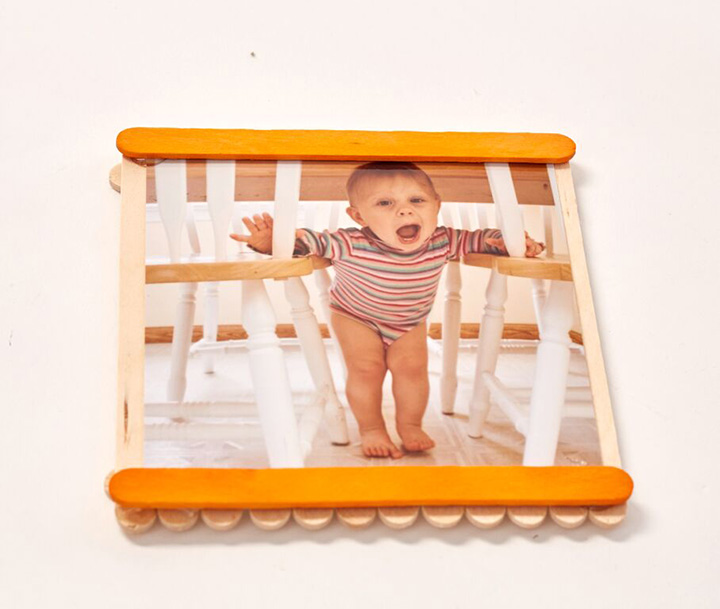 5. Place glue on the ends of the lolly pop sticks you have just stuck down. Stick down two additional lolly pop sticks so they connect at the top and the bottom, forming a frame for your photo.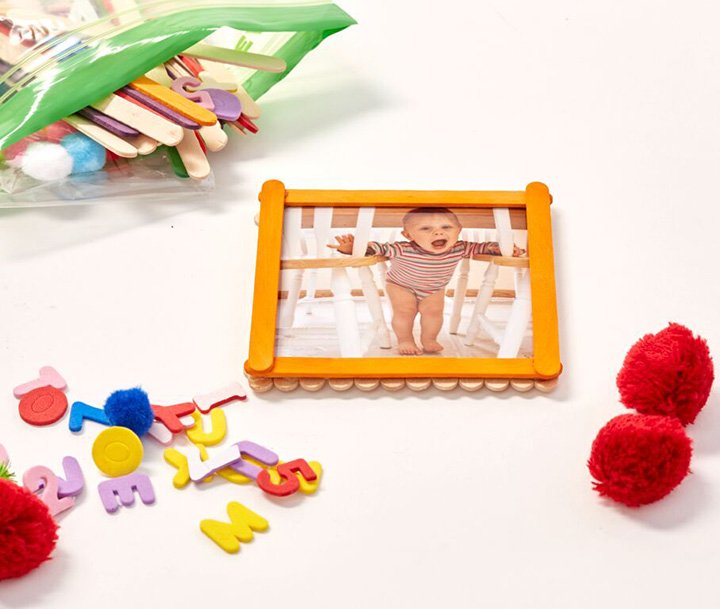 6. Allow the glue to dry and then add fun decorations to your frame!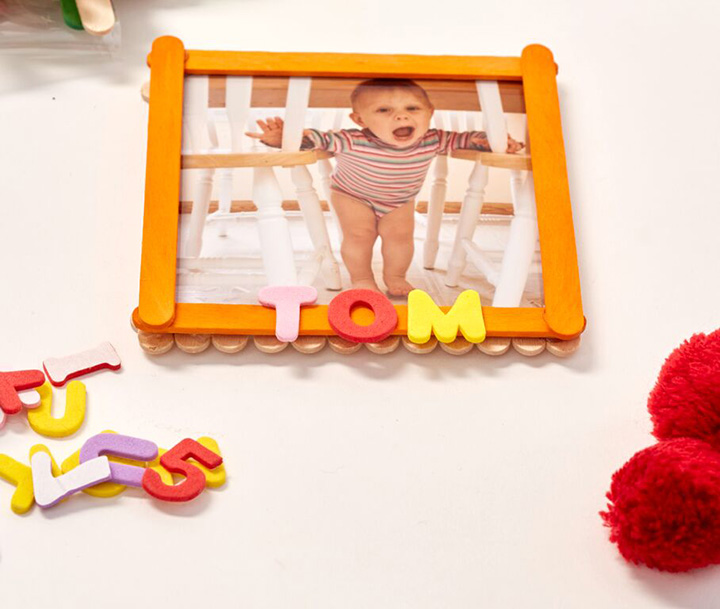 TOP TIP: Add foam letters to the frame and turn it into a bedroom door sign!
7. Attach ribbon/ string to the back of the frame so you can hang your fun photo frame.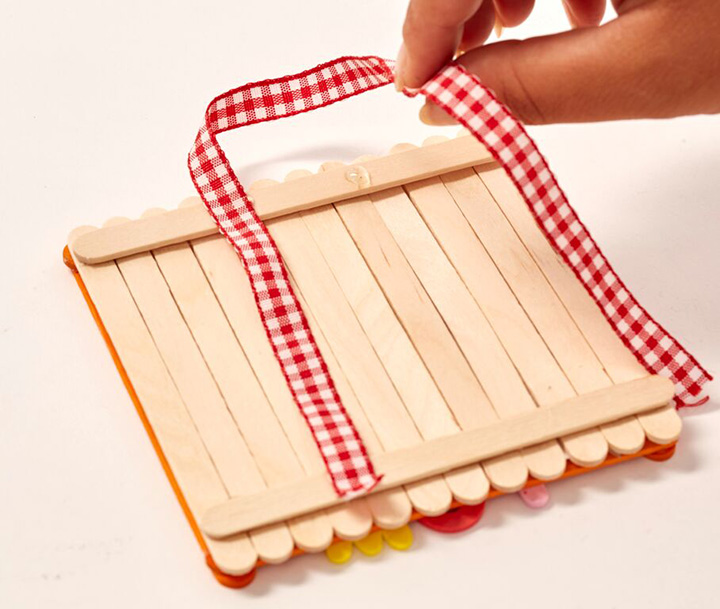 8. Once the glue is dry your frame is complete! Simple!
We'd love to see creative ways you've decorated your frames! Share your photos by tagging @SnapfishUK and #SnapfishUK on Instagram!
Get the Snapfish App on all your mobile devices:
Download the Snapfish app today and get 50 FREE standard 6×4" prints a month for a year through the app!
Terms and Conditions*: 
A CREDIT FOR 50 FREE 6×4″ STANDARD PRINTS WILL BE APPLIED TO YOUR ACCOUNT AFTER YOU DOWNLOAD, OPEN AND LOGIN TO THE SNAPFISH APP. ADDITIONAL CREDIT FOR 50 FREE 6×4″ STANDARD PRINTS WILL BE AUTOMATICALLY APPLIED MONTHLY FOR A TOTAL OF 12 MONTHS. UNUSED CREDITS WILL EXPIRE AT THE END OF EACH MONTH. NO PROMOTION CODE NEEDED; CREDITS WILL AUTOMATICALLY APPLY UPON CHECKOUT. ADDITIONAL PRINTS WILL BE CHARGED AT REGULAR PRINT AND DELIVERY PRICES. OFFER EXCLUDES COLLAGE PRINTS.
PRINT OFFER ONLY APPLIES WHEN ORDERING FROM THE SNAPFISH APP. OFFER DOES NOT APPLY WHEN ORDERING FROM SNAPFISH.CO.UK.