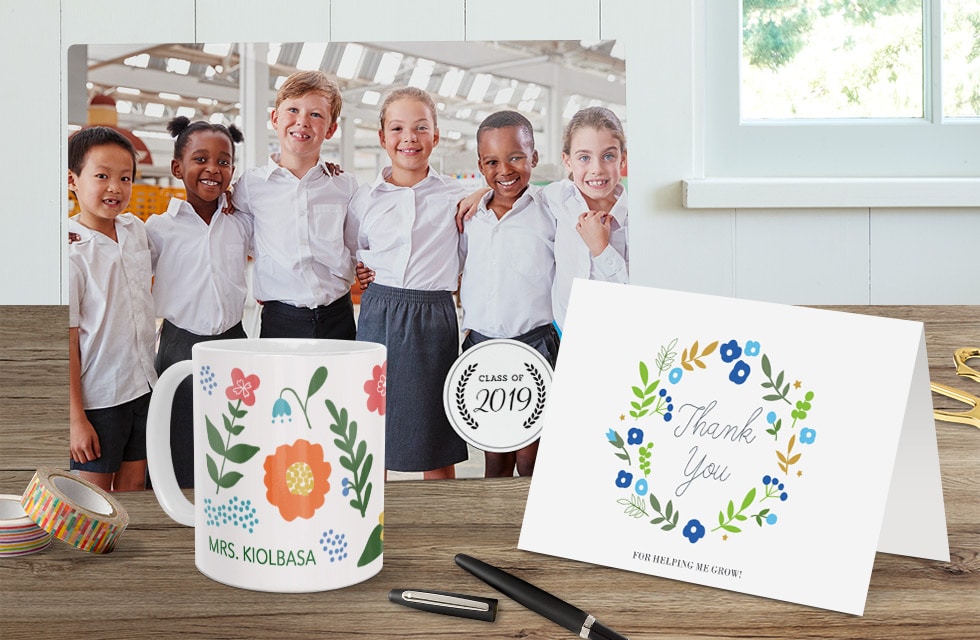 Express genuine gratitude to a fantastic educator in you or your child's life with a personalised photo gift, and let them know how big of an impact they've made to your world. If you're squeezed for time, here are eight last-minute personalised thank you gifts you can create in mere minutes!
Personalised Thank You Cards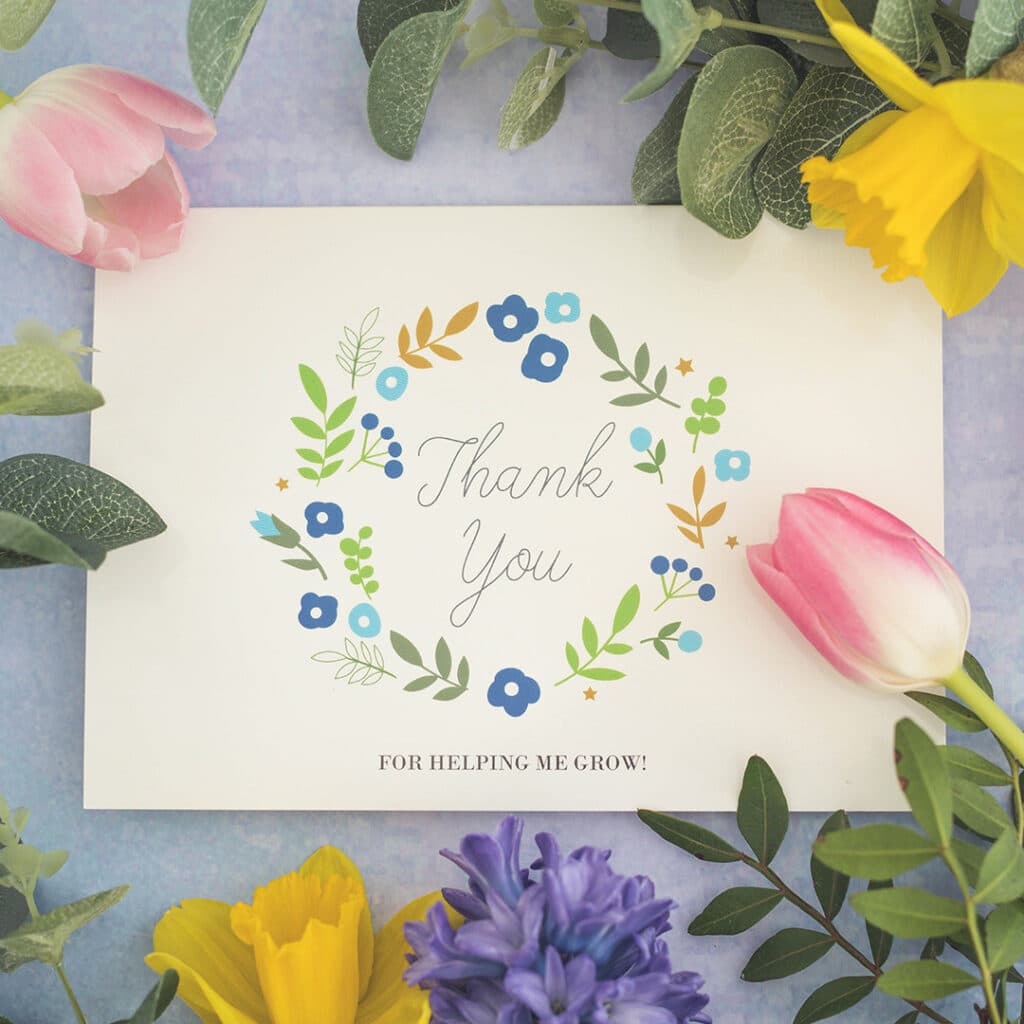 Make use of a charming class photo, a child's drawing of their teacher, or keep it simple with a chic non-photo card! With so many great personalised thank you card options, we're sure you'll find the perfect way to show your appreciation.
Very Special Stationery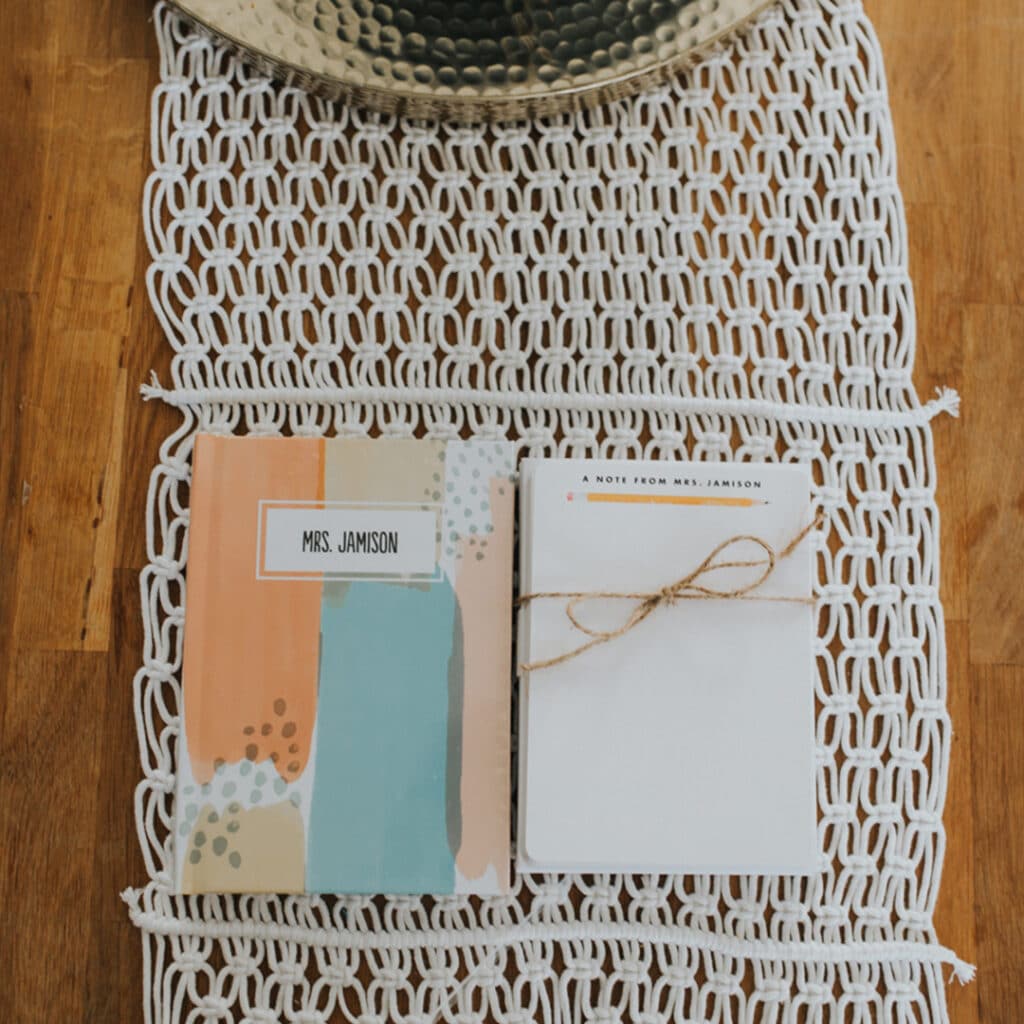 Customise a lovely personalised stationery set by simply adding their name to our beautiful range of templates. They'll be jotting down notes in style!
Lolly Stick Photo Frames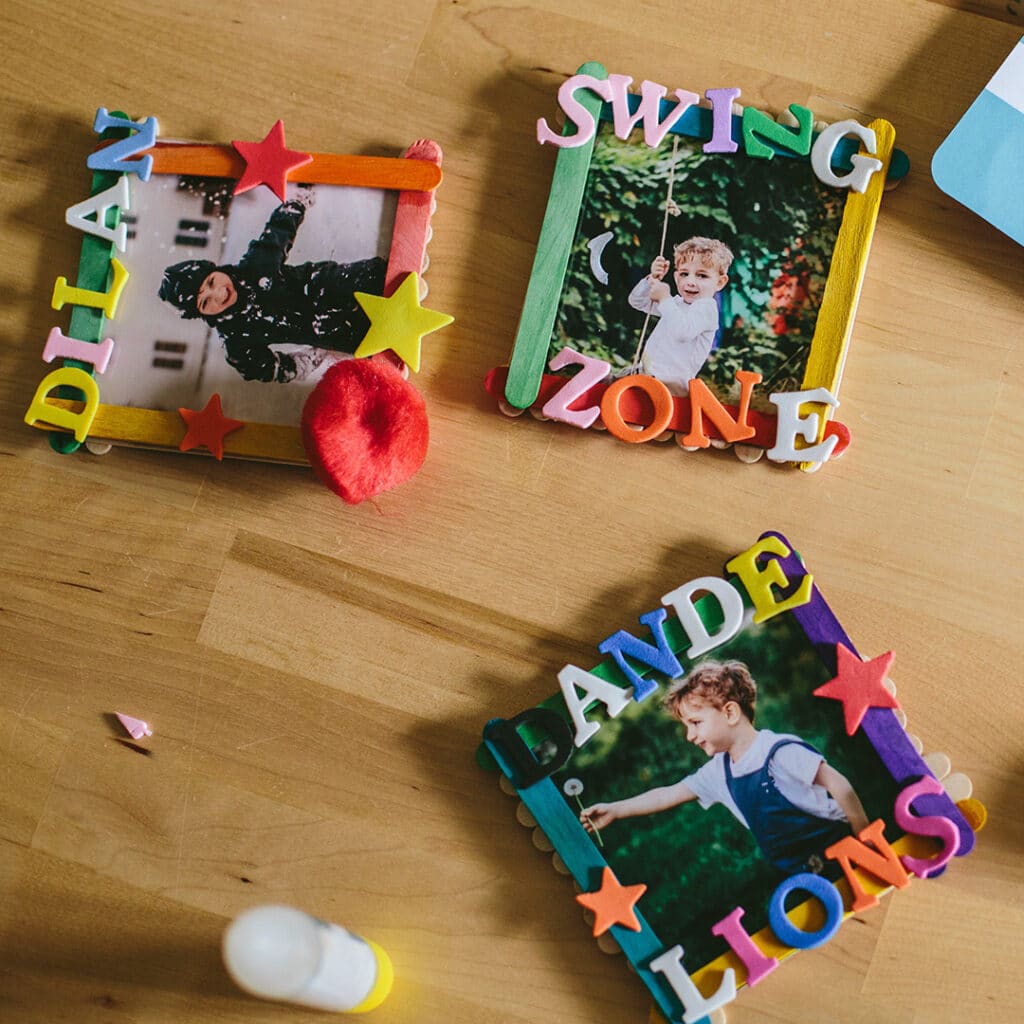 This craft is very very simple to make, and quick enough to keep a four year old interested and engaged, plus the end result really is sweet. To create these really cute (and really easy to make) Lolly Stick Photo Frames you'll need:

Lolly Sticks – we used a mix of coloured and plain but you could paint your own ahead of time. We used 17 sticks per frame, but this will vary depending on the width of your sticks (ours were quite narrow). Make sure that they are over 4 inches (10cm) long!
Decent craft glue
A selection of Snapfish 4×4″ Photo Prints, Stickers, foam letters, pom poms or anything else you'd like to use to decorate

To make the photo frames you should:

Line up enough lolly sticks vertically until you have a width just slightly larger than the 4″ square prints. Using the lolly sticks we had this took 11 sticks.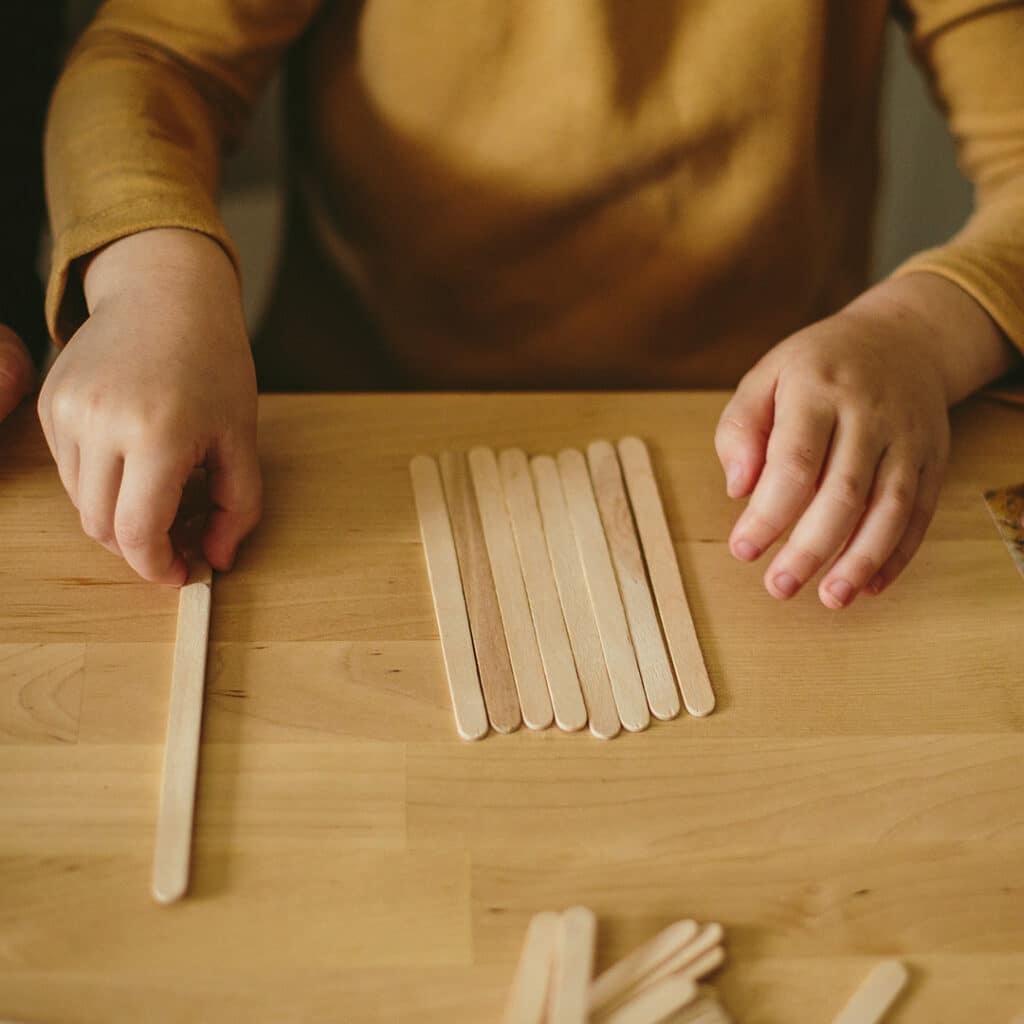 Glue down one stick horizontally across the top of your 11 sticks, and one across the bottom. This will hold your frame together. Allow to dry slightly.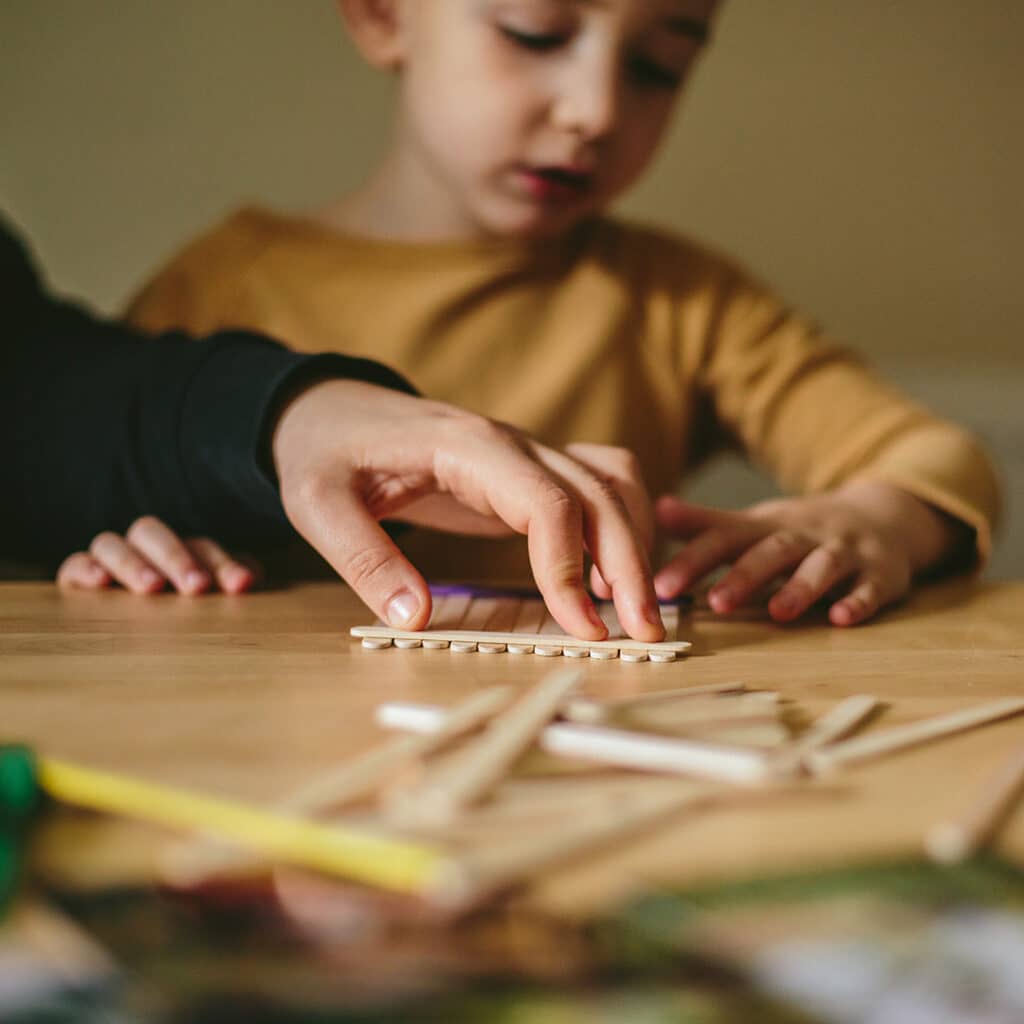 Gently flip your base over, and glue down your chosen print.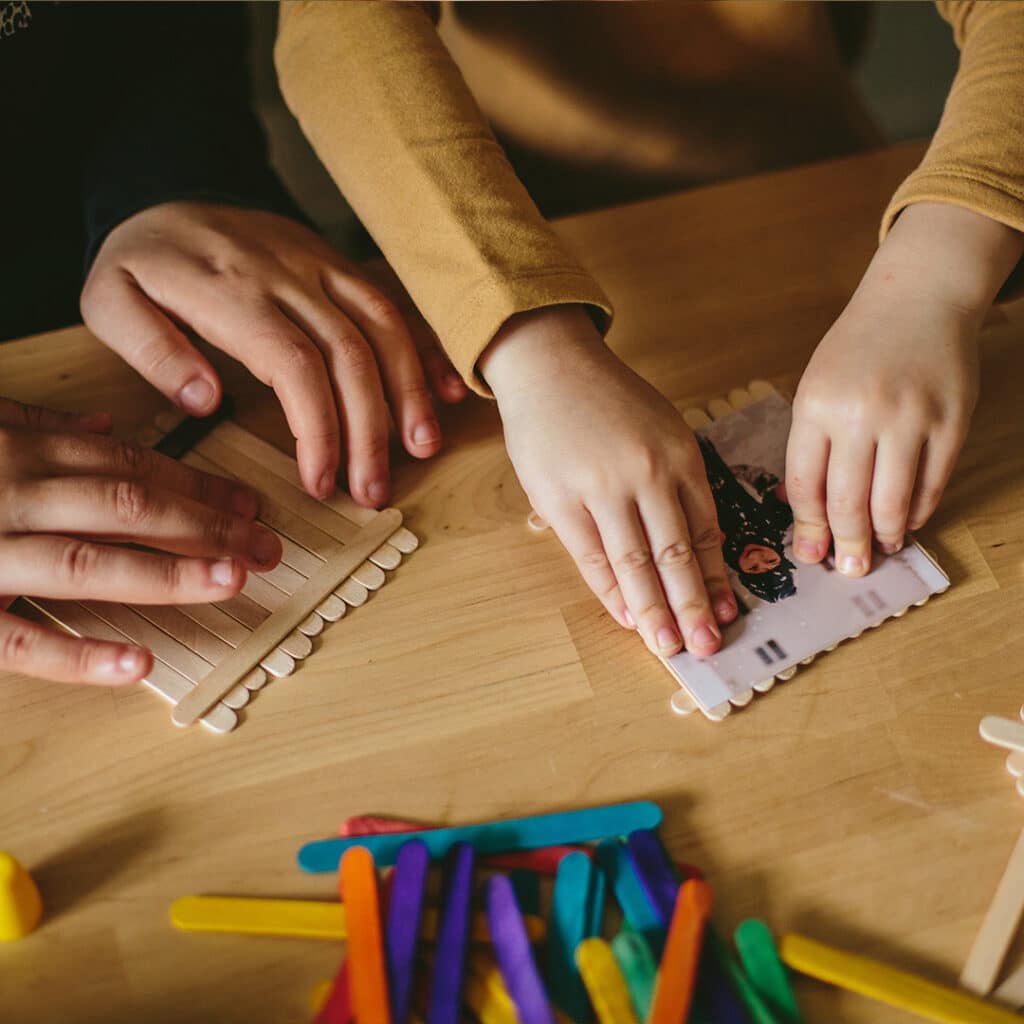 Now select four more lolly sticks (this is where we used the coloured ones). Glue down one across the bottom of your print, one across the top and then one down each side. Your frame is complete!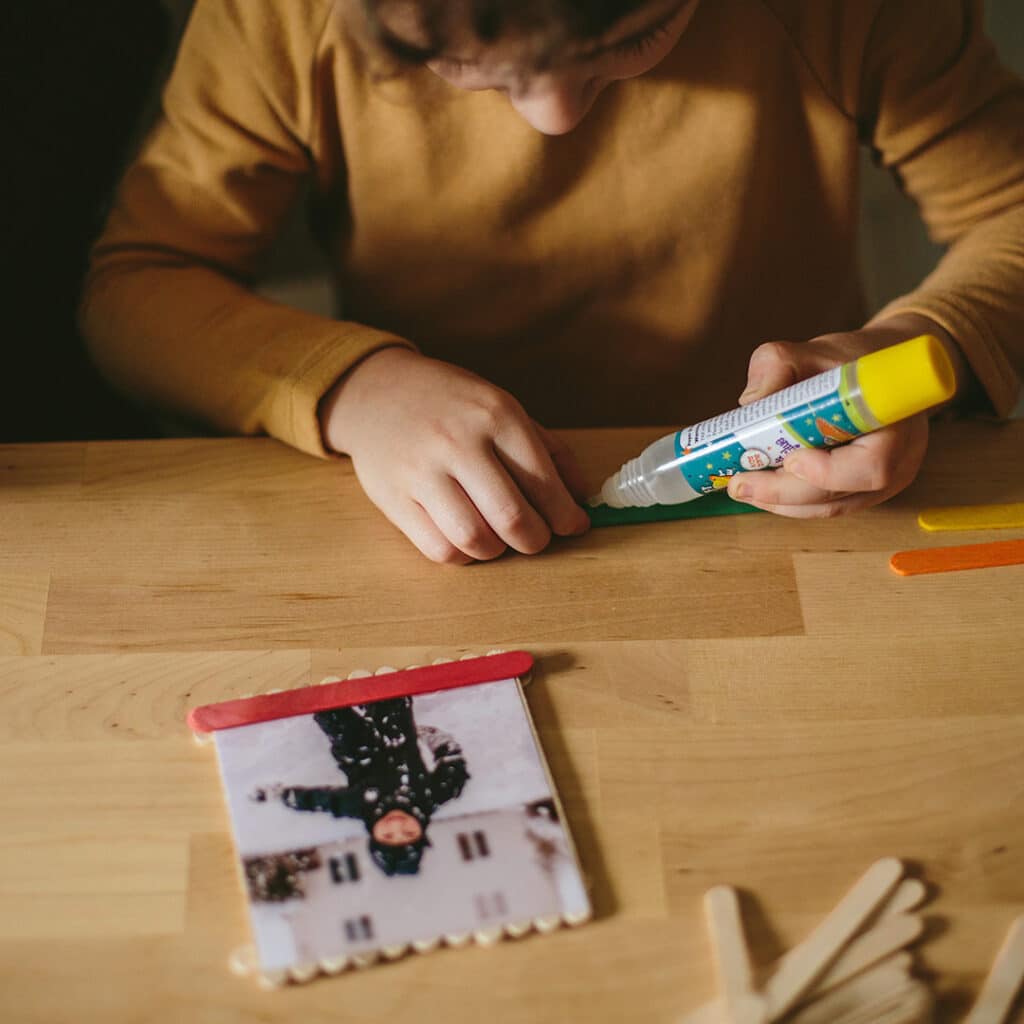 Decorate the frames in any way you'd like. We used sticky-back foam shapes and letters and big fluffy pom poms.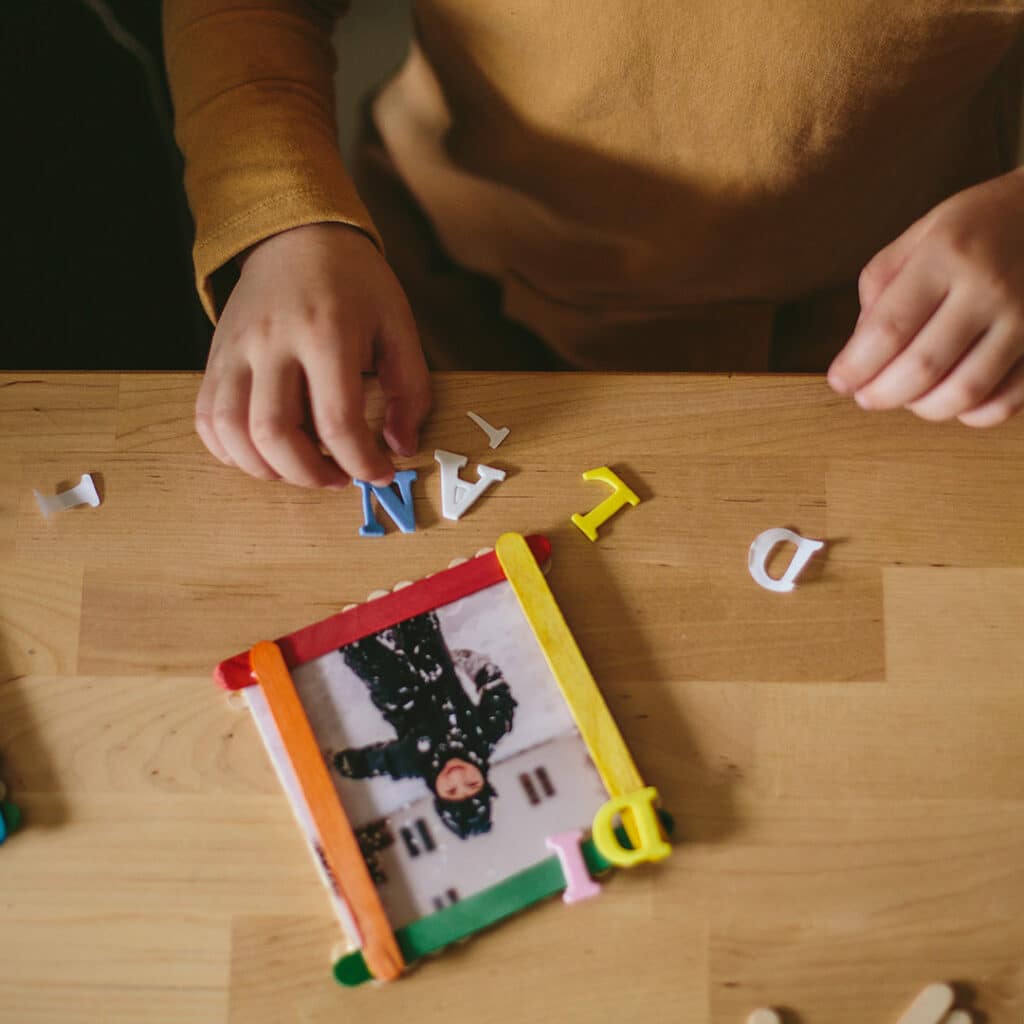 And that's it! Seriously easy and quick, even for little fingers. Make as many as you need and either leave them as they are or add magnets or ribbon/string to the back to allow them to be hung up.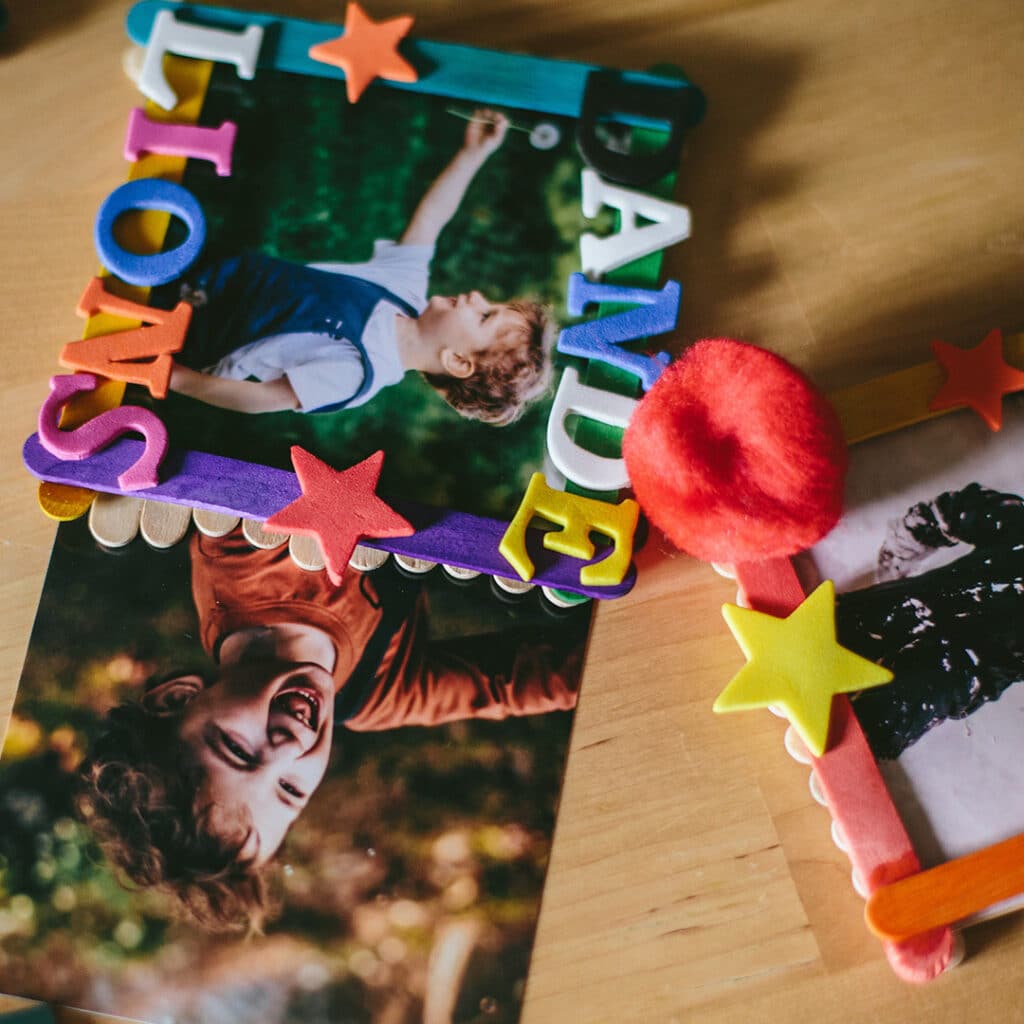 Easily order your Snapfish Photo Prints on the app or online.
Perfect Little Plants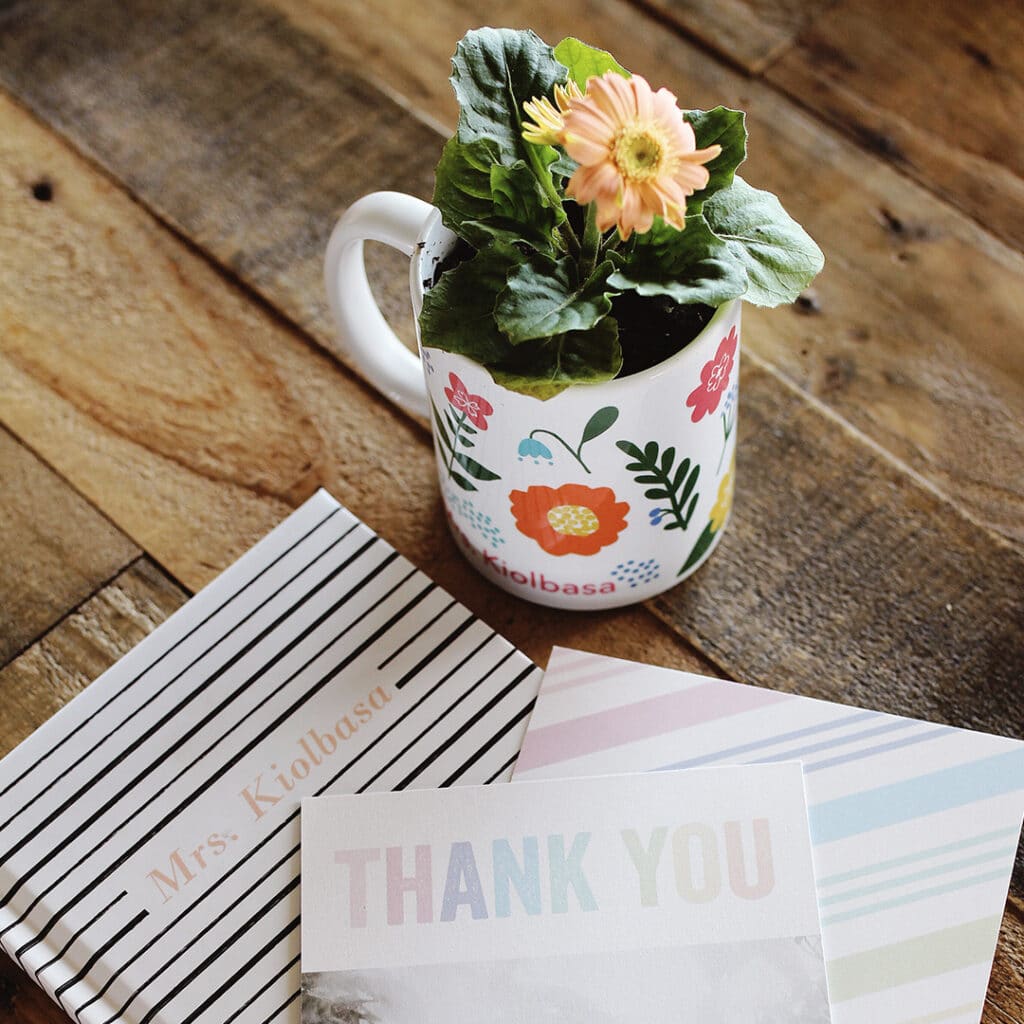 Stick an adorable mini succulent or a colourful bloom into a custom mug for a truly unique teacher gift.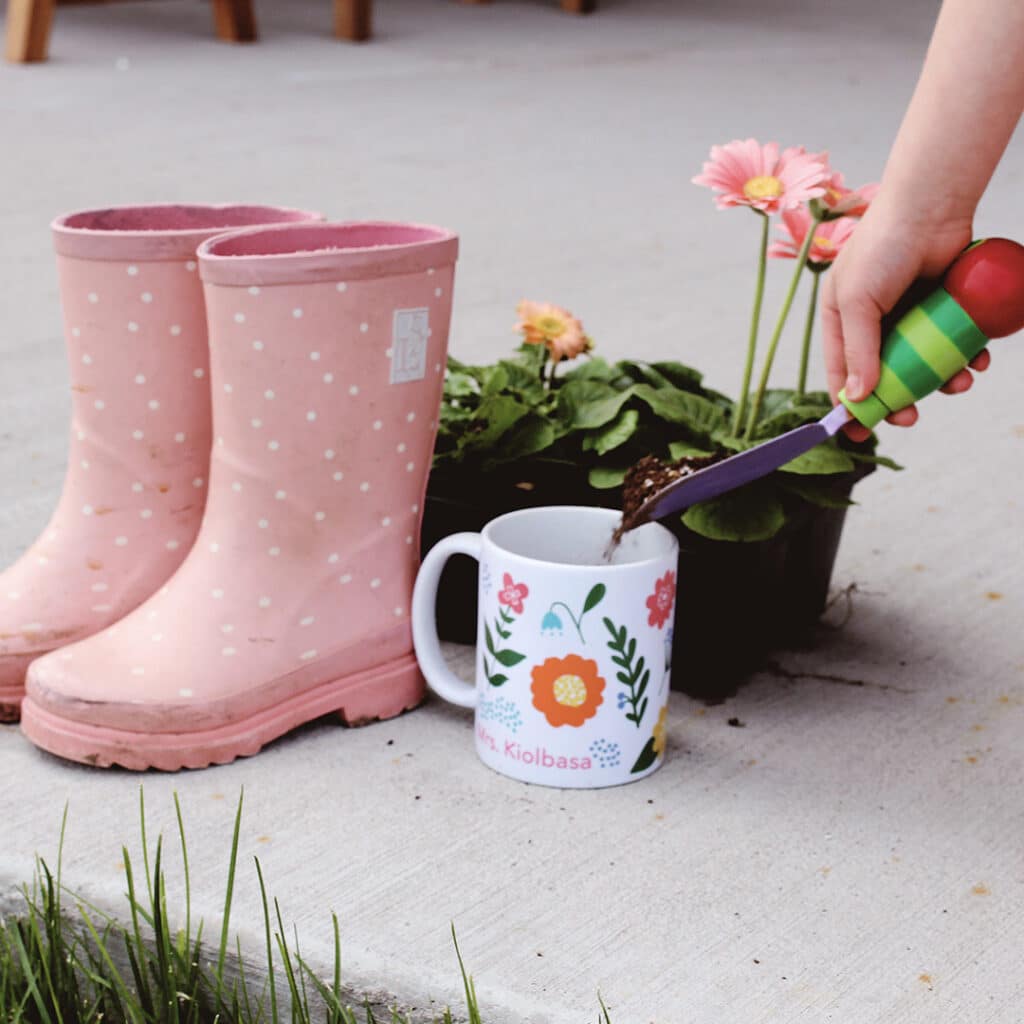 Choose from our wide range of templates and styles for both photo and non-photo mugs. Hot tip: Use a photo of one of your child's cute drawings to customise!
Offering the simple elegance of a fine-art gallery table-top print for your best snapshots of classroom fun, printed directly onto a high-quality surface that will allow your photo to really stand out.
Terrific Travel Mug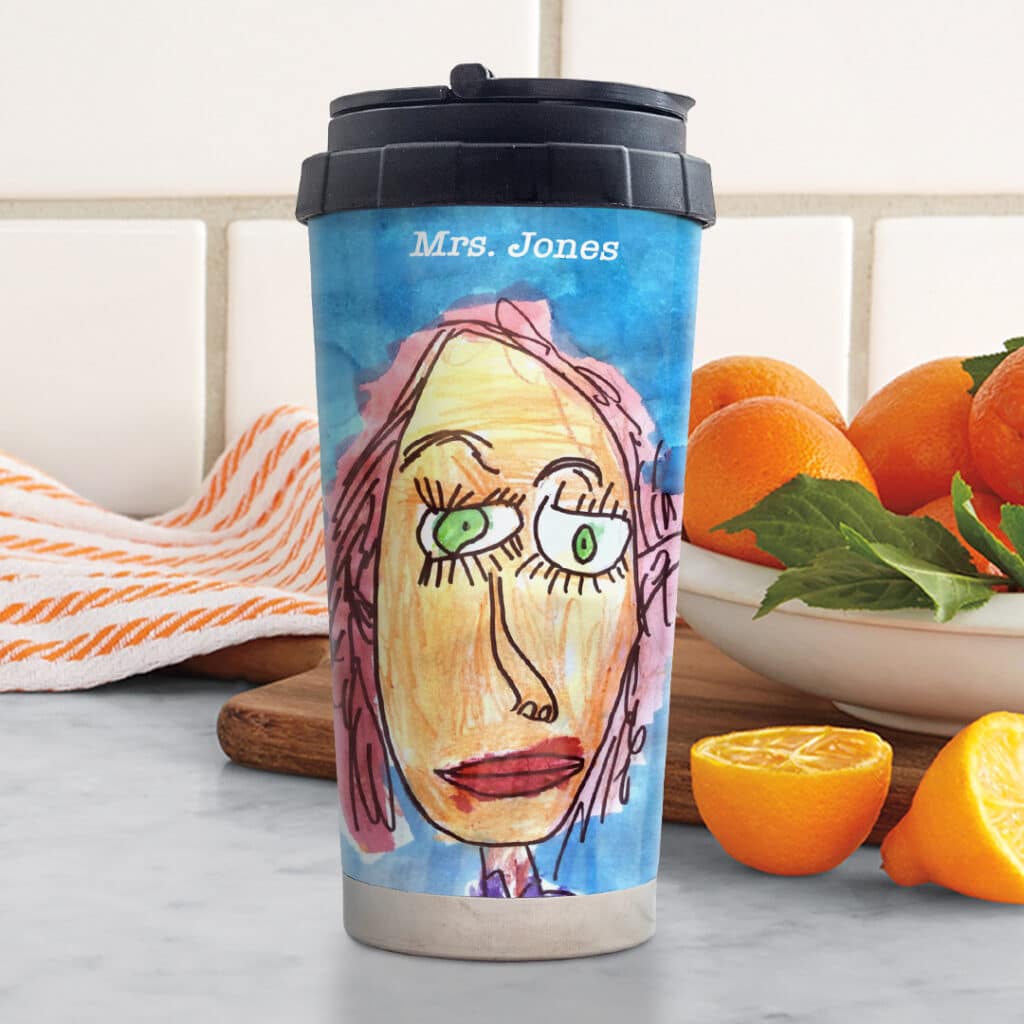 Perk up your teacher's morning routine with an irresistible custom travel mug using a wonderful artwork done by your child in their favourite class.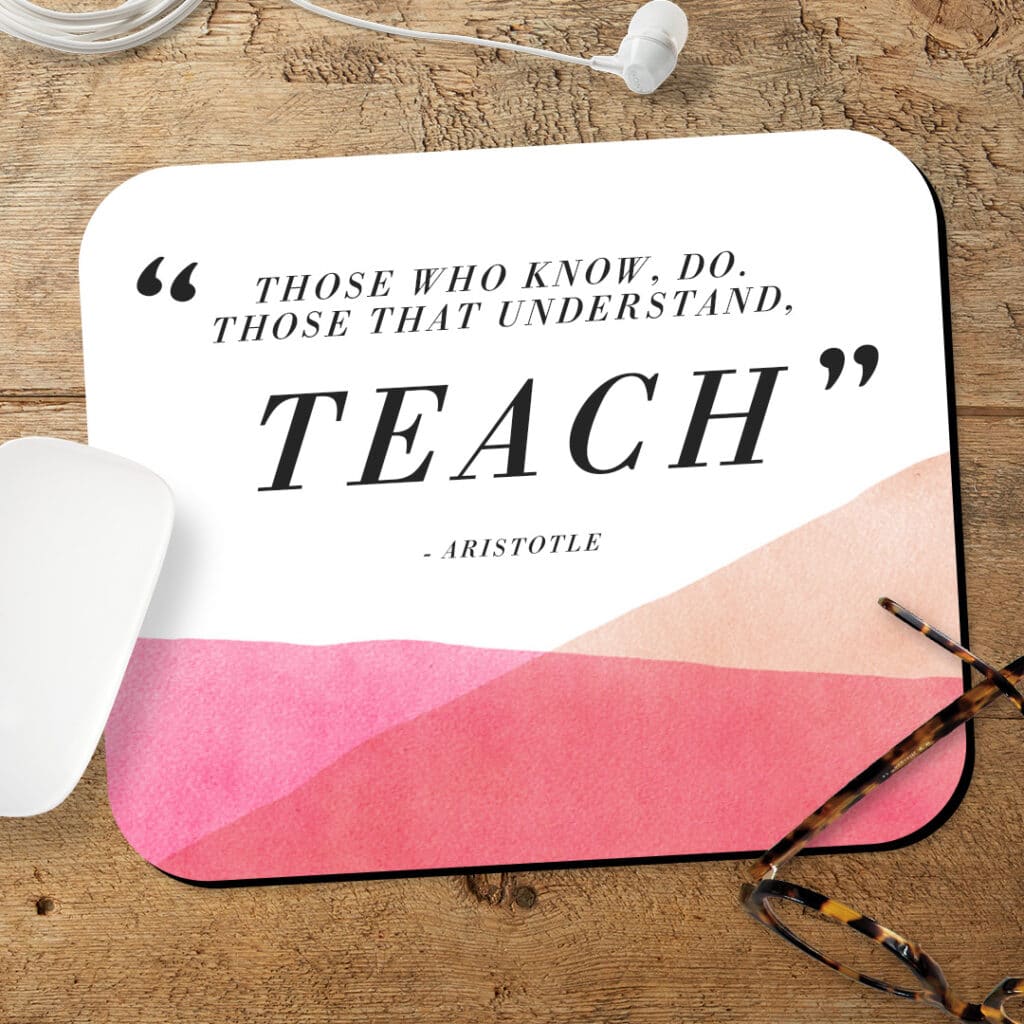 Warm up their desk with a photo mousemat that makes them smile. A variety of designs and embellishments are available to help you make it one-of-a-kind. A heartfelt gift easily created in just minutes.
Delightful Desk Calendars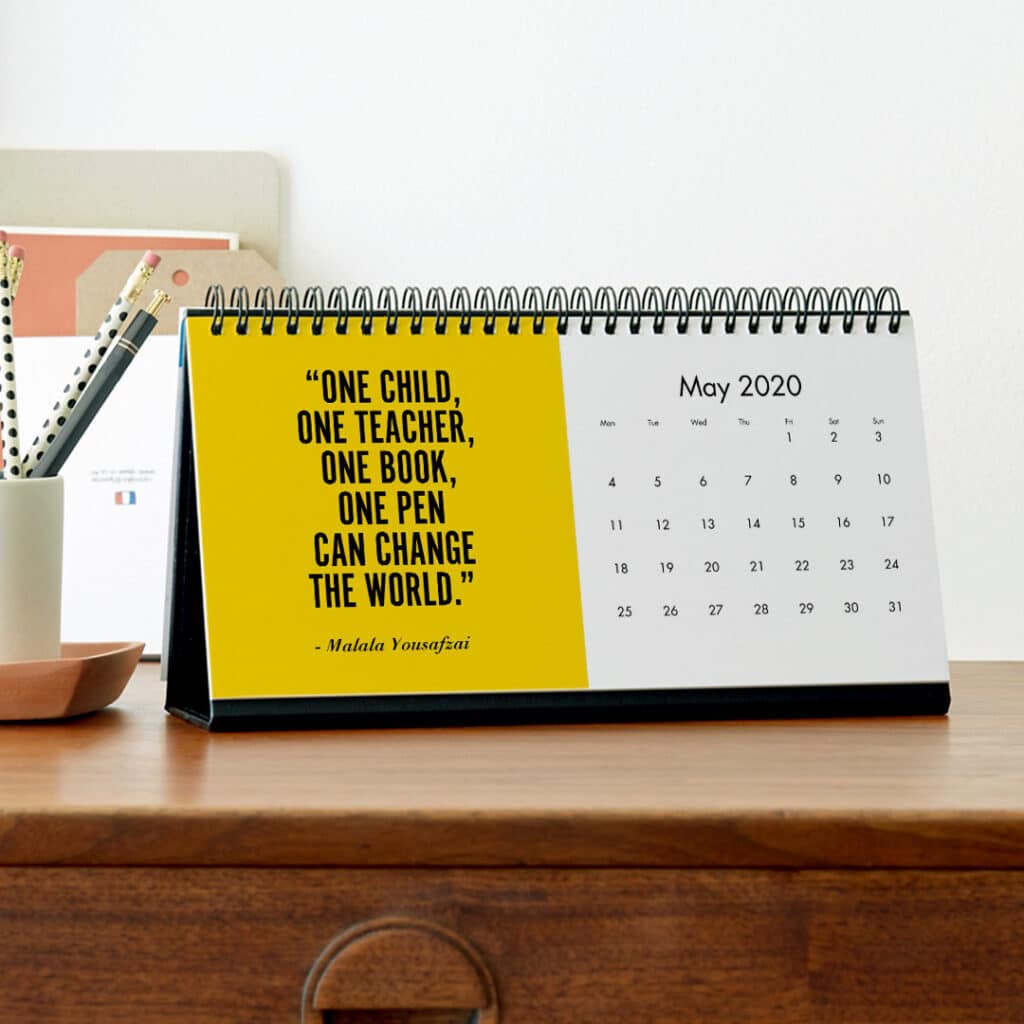 Help them stay organised with all important school events and holidays while enjoying page after page of personalised gratitude using photos of classic school year moments, great quotes about teaching, and students' artwork on the classic desk calendar.
We'd love to see what you have created.

Snapfish + Macmillan are working in partnership to raise vital funds. For every greeting card or flat card set sold, Macmillan receive up to 15p.
What did you create on Snapfish? Share it with us on social media! You can tag us with @snapfishuk in your photos on Instagram or Facebook or use the hashtag #snapfishuk. Don't forget to follow us on YouTube, Twitter and Pinterest, too. We love seeing what you create.