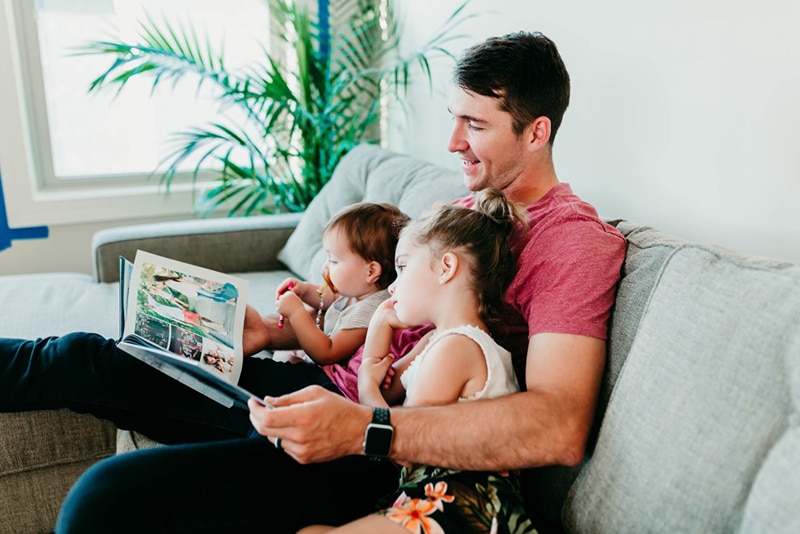 One of our favourite pastimes is scrolling through the camera roll to relive our favourite family memories. But what we really love is the old-fashioned method of swiping: turning a page!
We've partnered up with a team of bloggers to help inspire you to turn your family adventures into page-turning treasures, just in time for Father's Day!
Keep reading for our favourite Father's Day Photo Book ideas…
10 Father's Day Photo Book Ideas: 
1. Dear November Days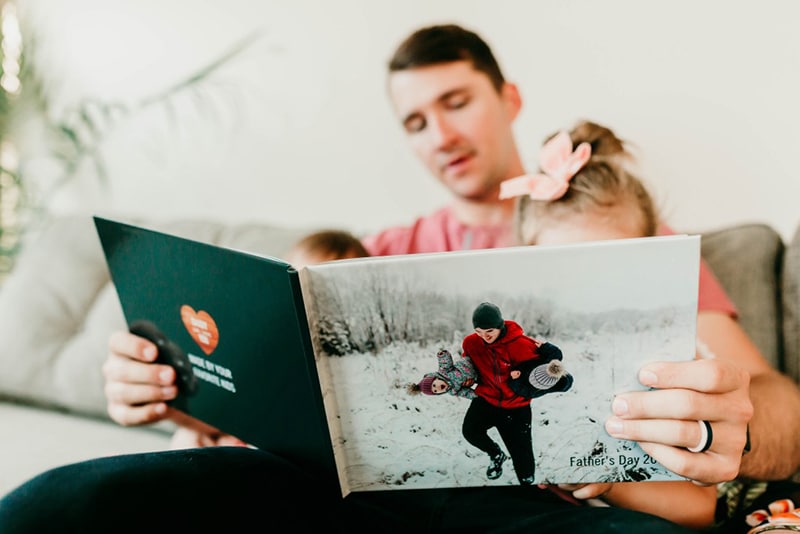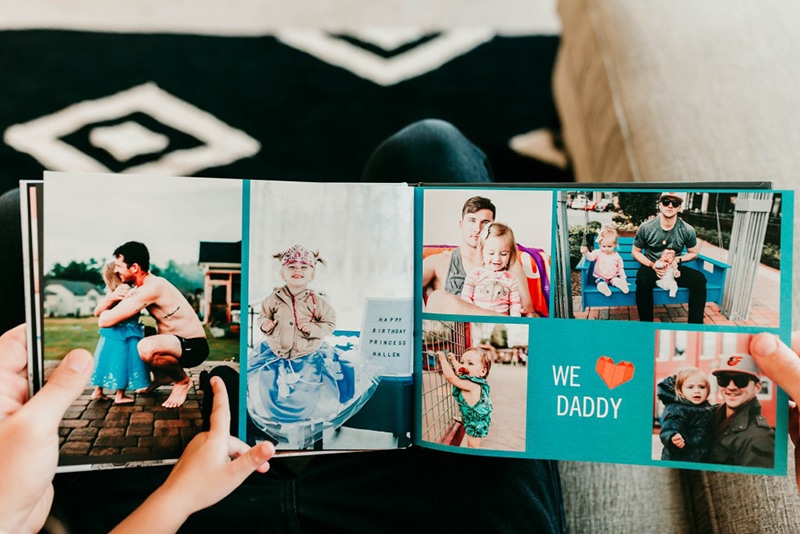 "As soon as Kevin opened the book, his face said it all. And there were new memories being made just from looking at our old memories together. I know this book will be cherished. Tangible memories are priceless, and I can't sing enough praises to Snapfish for helping me create this for him." – Dear November Days
Shop Father's Day Photo Book >
2. Life With Boys
"I'll probably still pick up some socks, don't get me wrong – but I think I've found our tradition in creating custom gifts. Nothing says 'I love you daddy' like a mug with your face on it. If that's not enough, in years to come, they will be able to pull out the photobook from 2018′ together and see snippets of their relationship, of the ordinary moments that were otherwise forgotten. If your looking for a gift for Fathers Day that is more than just socks, I'd definitely give Snapfish a go." – Life With Boys 
Shop Father's Day Photo Book >
3. Dolly Dowsie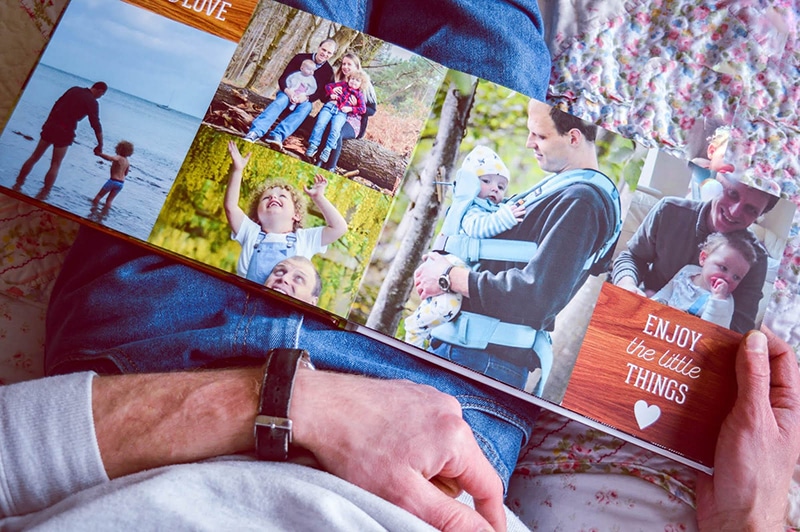 "The photo book is absolutely beautiful and has made the loveliest Father's Day gift for Jacek. He loved looking through it and reliving his memories with us all – I was even able to put some forgotten phone snaps in it and the memories are so lovely to have included within the photo book." – Dolly Dowsie
Shop Father's Day Photo Book >
4. Pretty in the Pines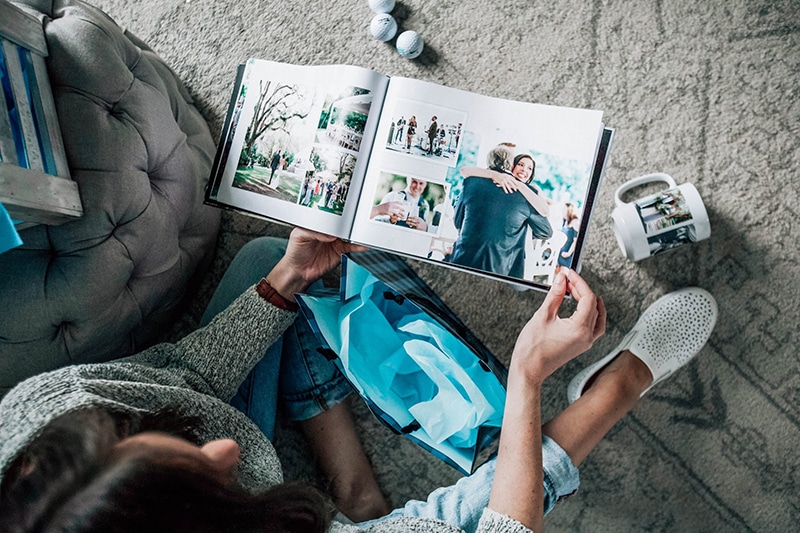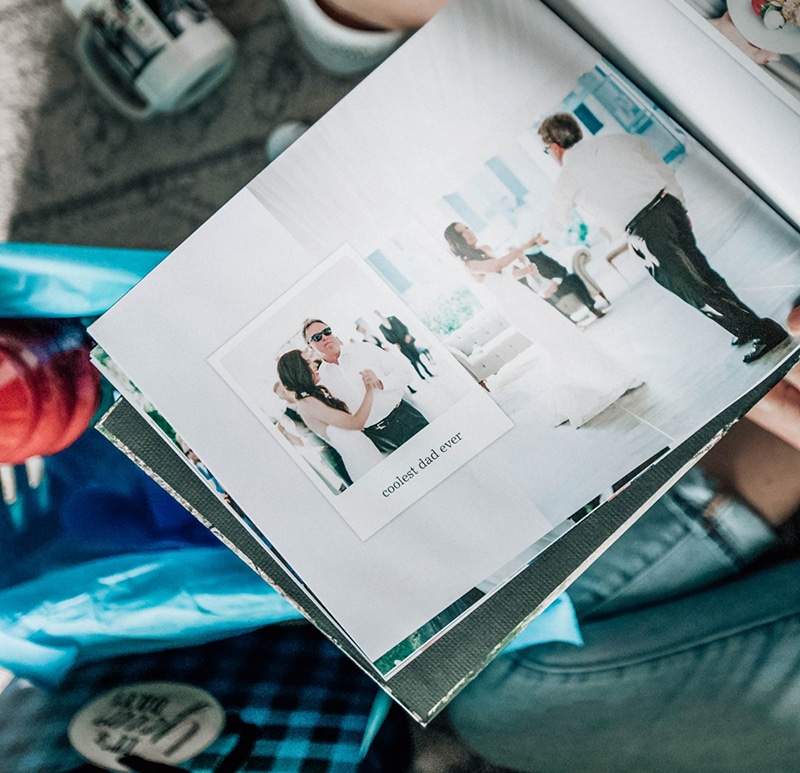 "The photo book is probably my favorite because it's something that will last forever and just live on the coffee table in their living room making it a great conversation piece too for when we all get together. It will also be really fun for him to turn through all the pages and be remembered of the weekend when all of his family was together now that's been almost a year!" – Pretty In The Pines 
Shop Father's Day Photo Book >
5. Mummy Daddy Me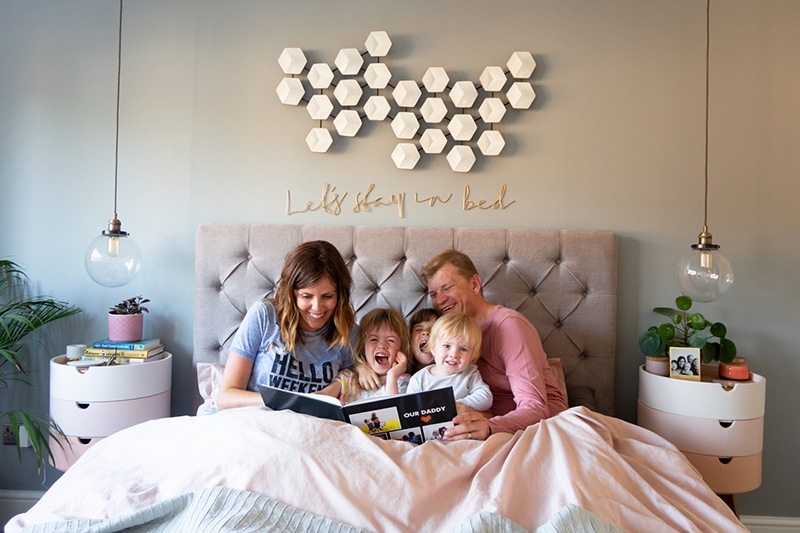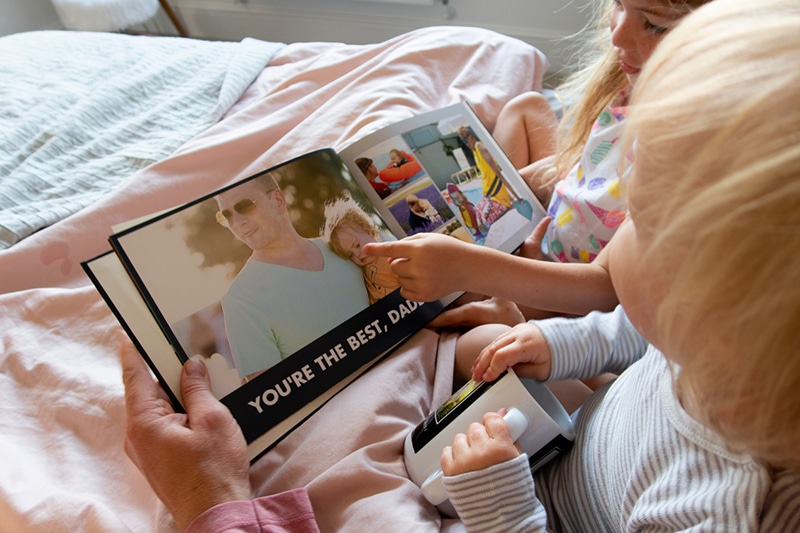 "Jon really loved his gifts, especially the photo book. I spent ages going through all our old photos and choosing loads of different ones of him and the children over the years. They also have templates which you can use to create really artistic books. I think it is something that he will treasure forever and the girls and Wren loved looking through it with him and laughing at the memories." – Mummy Daddy Me 
Shop Father's Day Photo Book >
6. Surrey Mama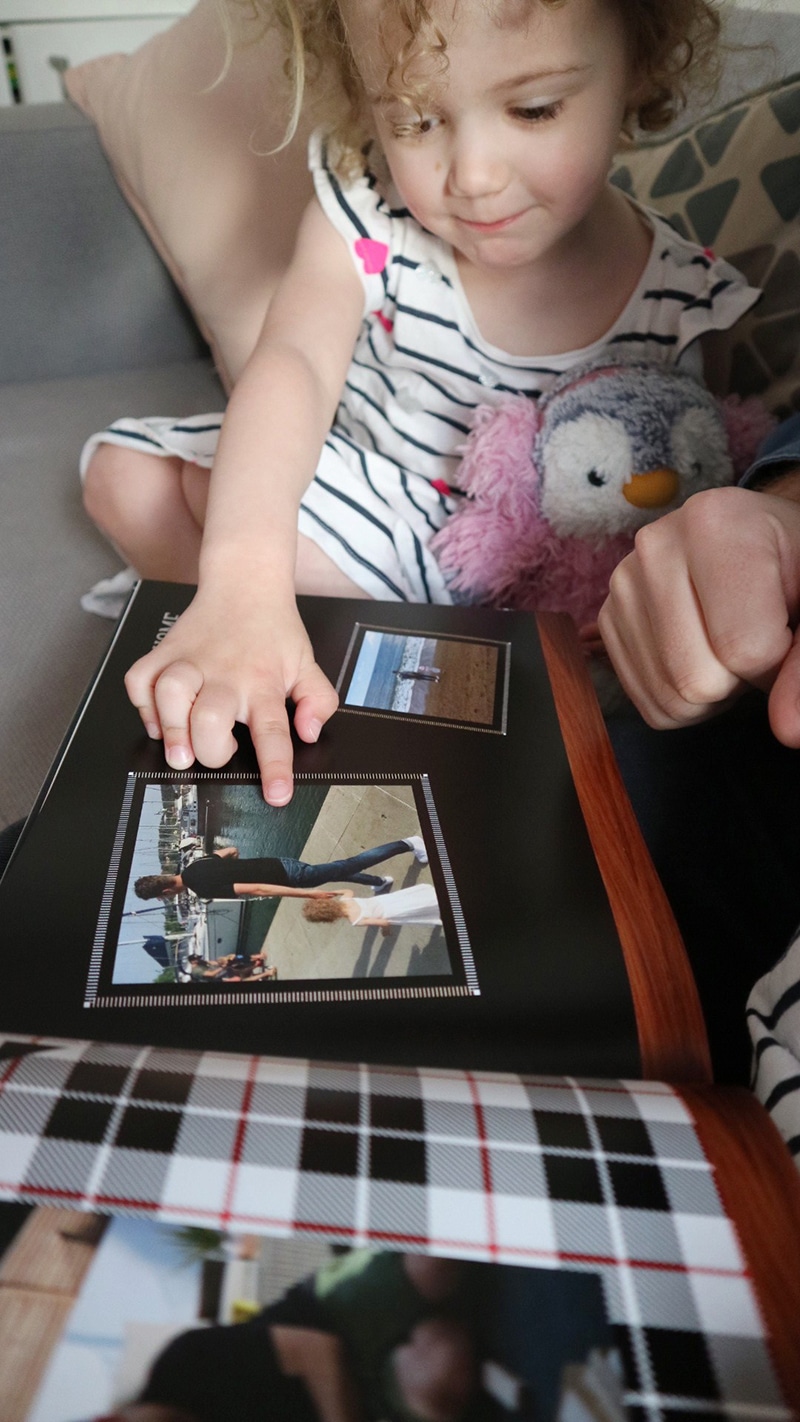 "I chose to make a photo book, a mug for his morning cup of coffee and a Fathers Day card to accompany the gifts. The girls were so excited when the products arrived and as soon as their Daddy came home they wanted to show him their memories…  I could see the excitement on Amelie's face as she remembered special moments with her Daddy and although he isn't the biggest fan of having his photo taken I know he thought this was really special." – Surrey Mama 
Shop Father's Day Photo Book >
7. Global Munchkins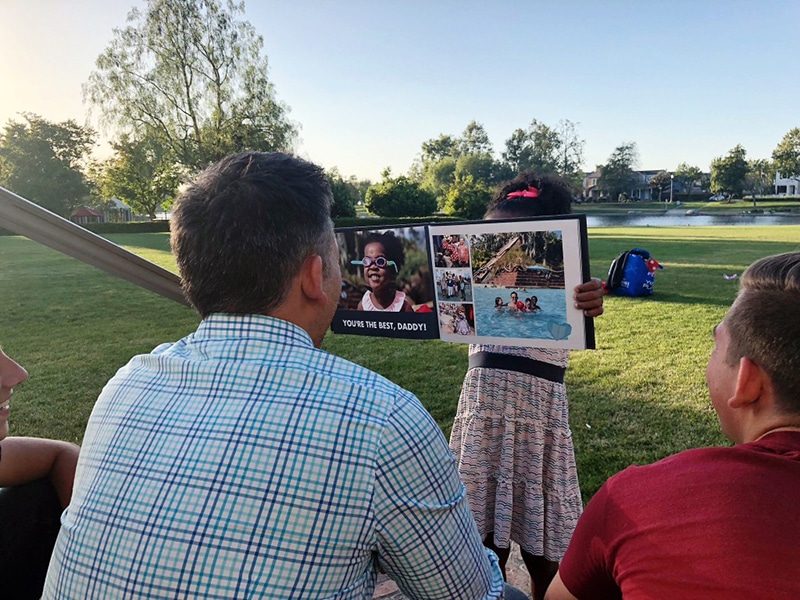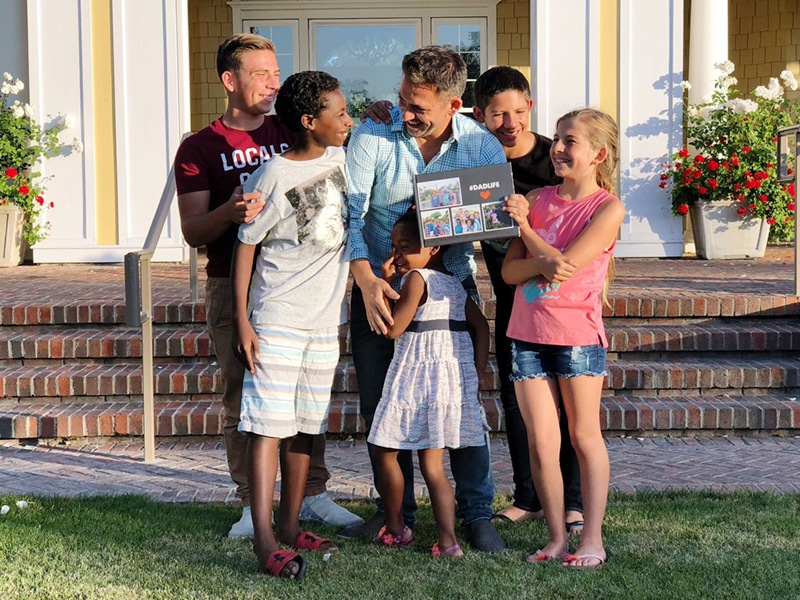 "The kids and I couldn't have been happier with how they both turned out. Watching my husband flip through the photos was priceless and seeing how proud the kids were for helping to design the pages was pretty awesome too! … I am really happy that I opted to have the kids help me choose the photos and captions on the pages. They were so excited to show their dad his gift and explain why they chose each photo. And, I think it meant the world to my husband to realize how much the kids appreciate everything that he does for them." – Global Munchkins 
Shop Father's Day Photo Book >
8. Mrs Seacannon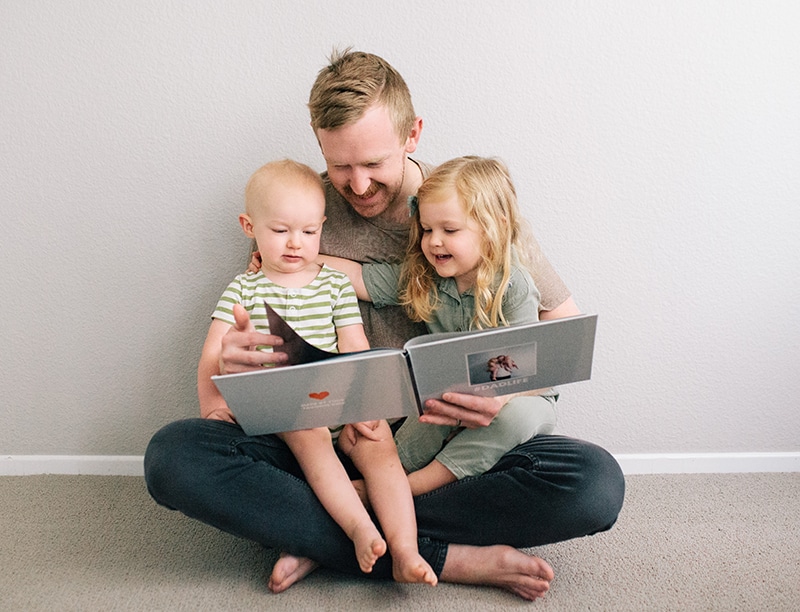 " I scrolled through to find the gift I felt best resonated with him and chose a photo book! Luckily it was already pre-set with amazing Dad themes throughout the pages, like fun graphics and sayings, but just like all of their items you are able to customize everything! I had fun switching out little things and changing font colors to add my own flair but without that template, creating a custom photo book would have been way too overwhelming for me! That's why I really love Snapfish, everything is easy to tailor to your own needs but they have a TON of premade themes for their gifts" – Mrs Seacannon
Shop Father's Day Photo Book >
9. A Southern Style Blog
"What I love about Snapfish is that the personalization aspect is so unique and it makes such a wonderful keepsake. Though you can start from scratch, I opted to use the "Best Dad Ever" template. While creating the leather-bound book for my dad, I loved that there were so many great Father's Day embellishments to create a unique gift that was just for him. Even better, I gave it to him just before my grandparents and aunt stopped by to visit, so they loved looking through some of our treasured memories as well!" – A Southern Style Blog
Shop Father's Day Photo Book >
10. Forever Amber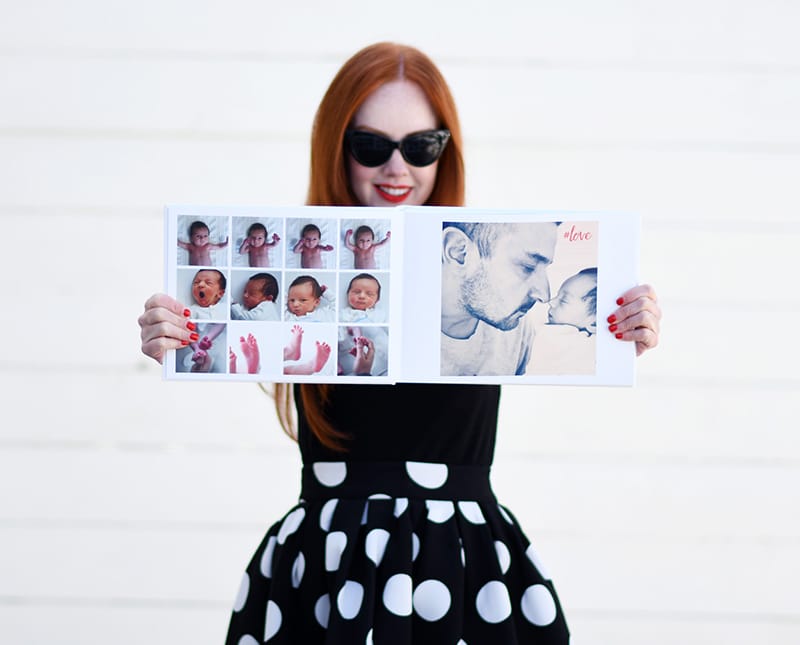 "I'm really pleased with the finished result, and although the main aim here was to have a hard copy version of all of our favourite photos, I have to say, the process of sorting through and selecting them all was also really fun, and helped jog lots of memories for me." – Forever Amber 
Shop all our collection of Personalised Father's Day Gifts >
Shop Father's Day Photo Book >
We'd love to see your Father's Day Photo Book ideas. Tag us on Instagram with #SnapfishUK —we'll take note and share our faves!