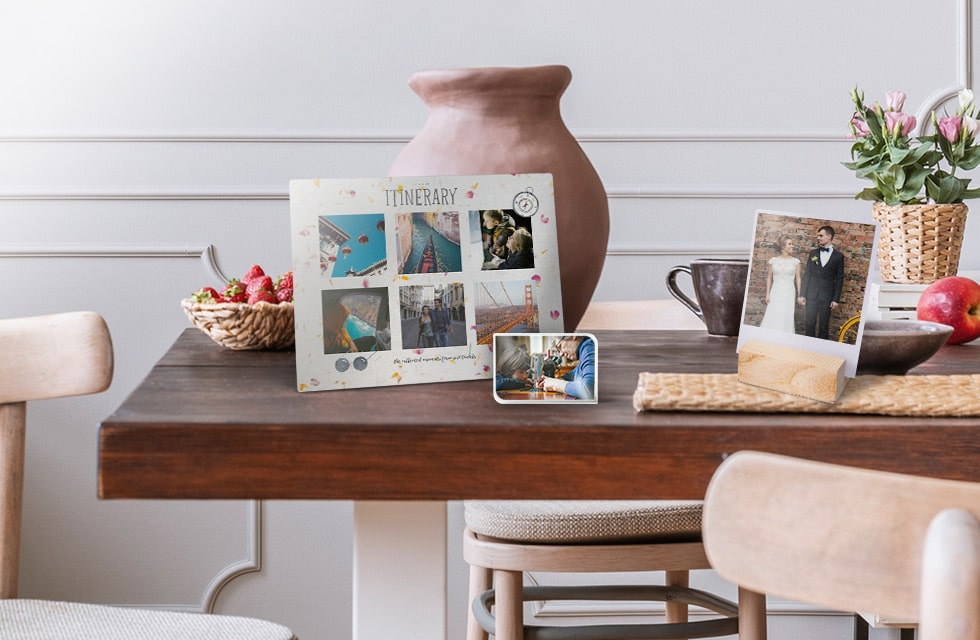 Transform your favourite memories into eye-catching décor with personalised tabletop prints. Whether you're looking for a perfectly unique photo gift for anniversaries, birthdays, graduations, Mother's Day, Father's Day, or any other special occasion, or just want to spruce up and add some character to a room in your house, there's a table-top print here for you.
From glass to wood to acrylic, find the right style of print for every space around you!
Glass Photo Block
Made from scratch-free crystal glassware, the glass photo block is a statement piece that would work really well at the centre of a coffee table, fireplace mantelpiece or shelf in your living room.
Acrylic Photo Block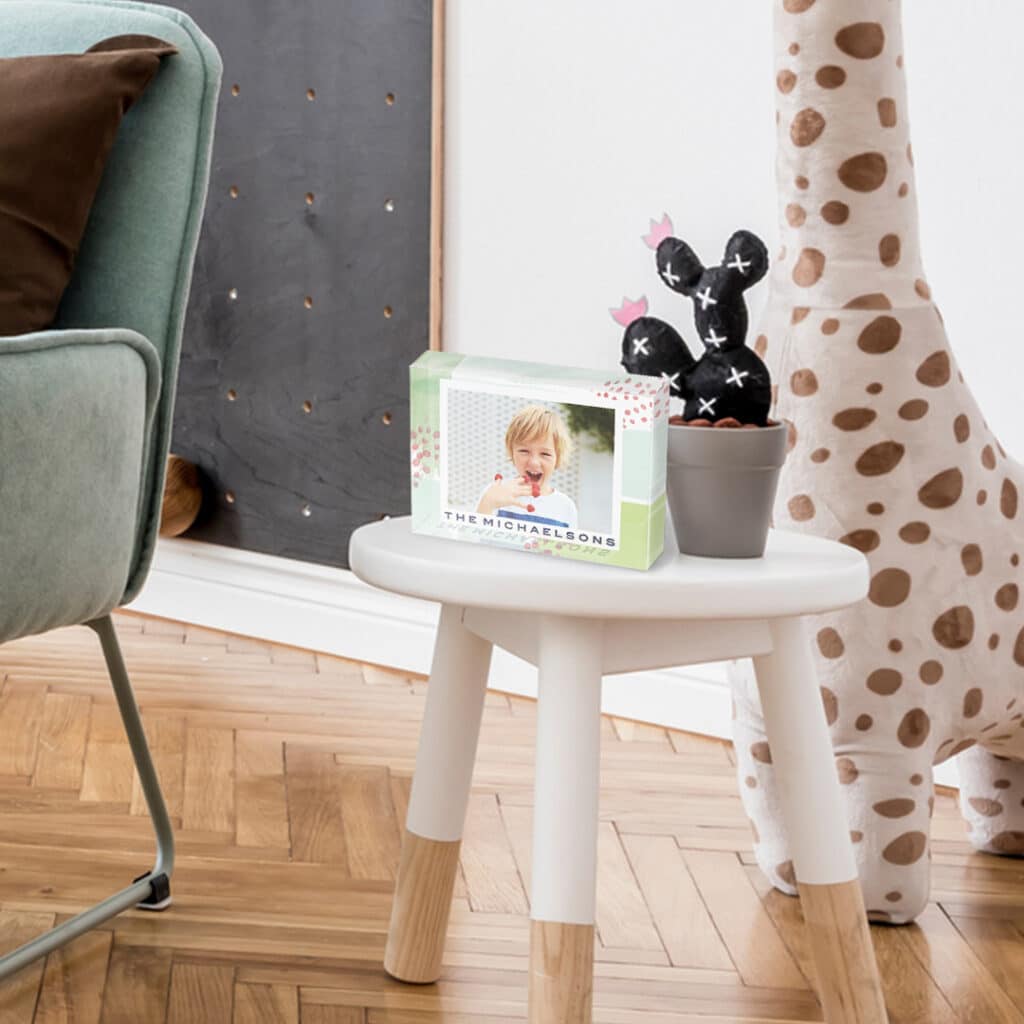 These durable, versatile blocks would fit right into a child's bedroom, as well as bathrooms. Acrylic photo blocks are available in A5 (8×6″) and A6 (6×4″) sizes.
Metal Prints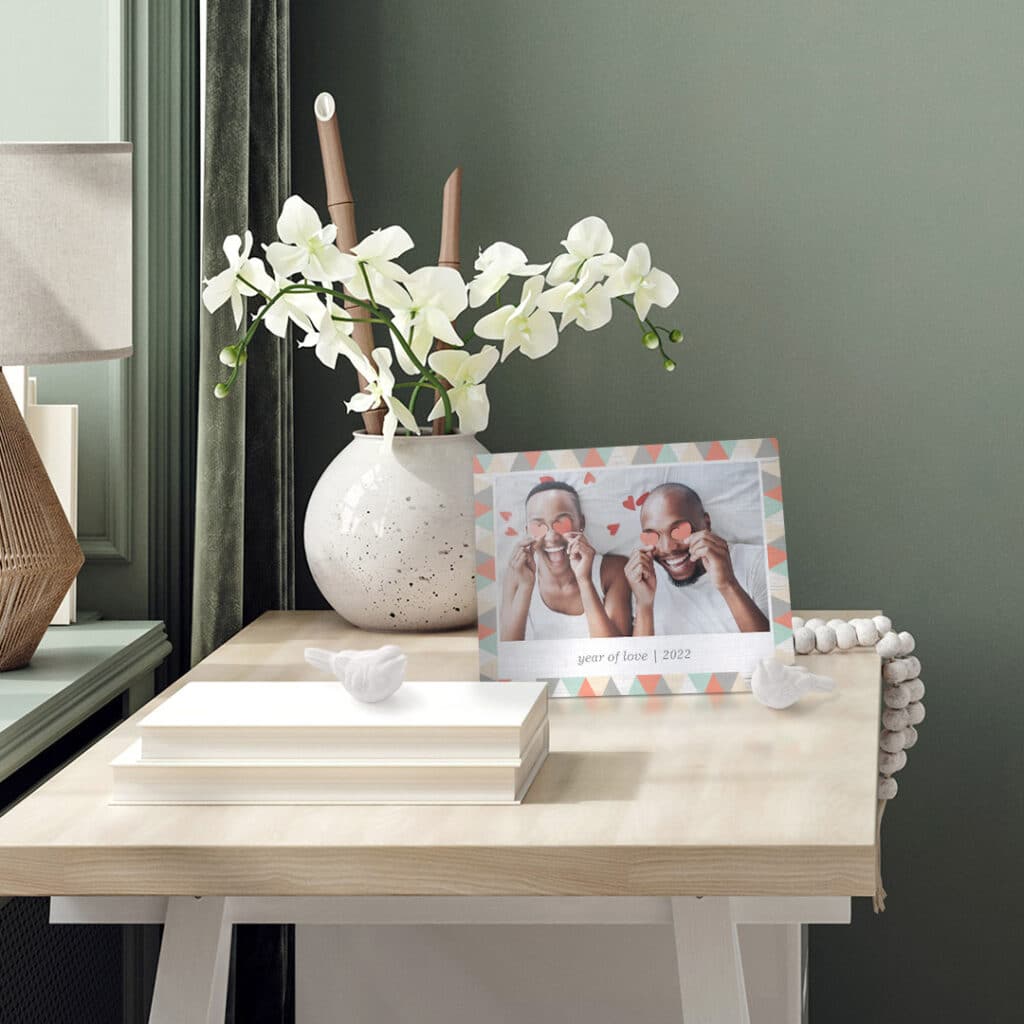 Metal prints would also look great in a bathroom or even an office or work nook. Snapfish aluminium prints are sold in 7×5″, 10×8″ and 14×11″ sizes.
Wood Block Photo Prints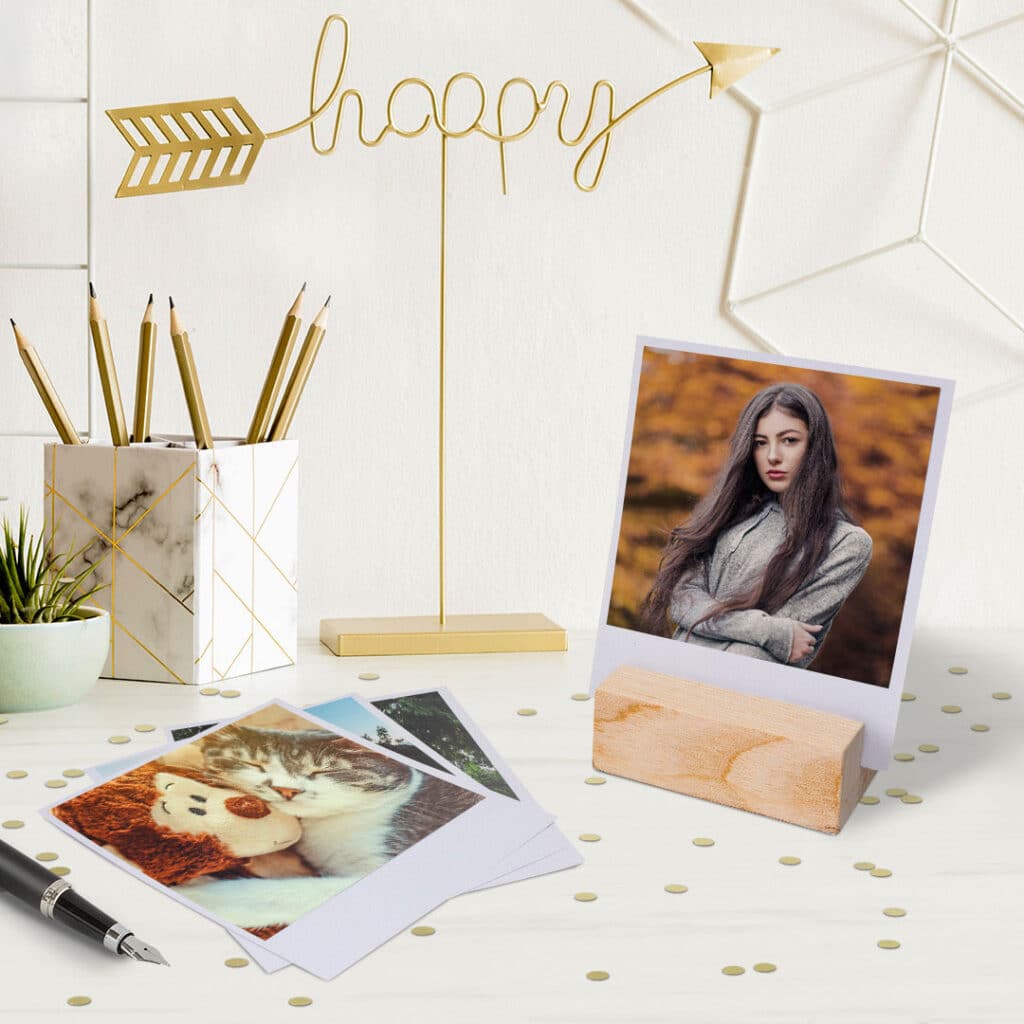 Wood block photo prints would be perfect in a teenager or university student's bedroom and the pictures can be easily swapped out to become a wood block calendar when you order the calendar refills.
Framed Print
Framed photo prints are a classic tabletop style that would be ideal in any entrance area, living room or bedroom.
All our table-top prints have convenient pre-designed layouts ready-to-go, as well as the option to design your own from scratch. Why wait? Print your table-top photo displays with Snapfish today.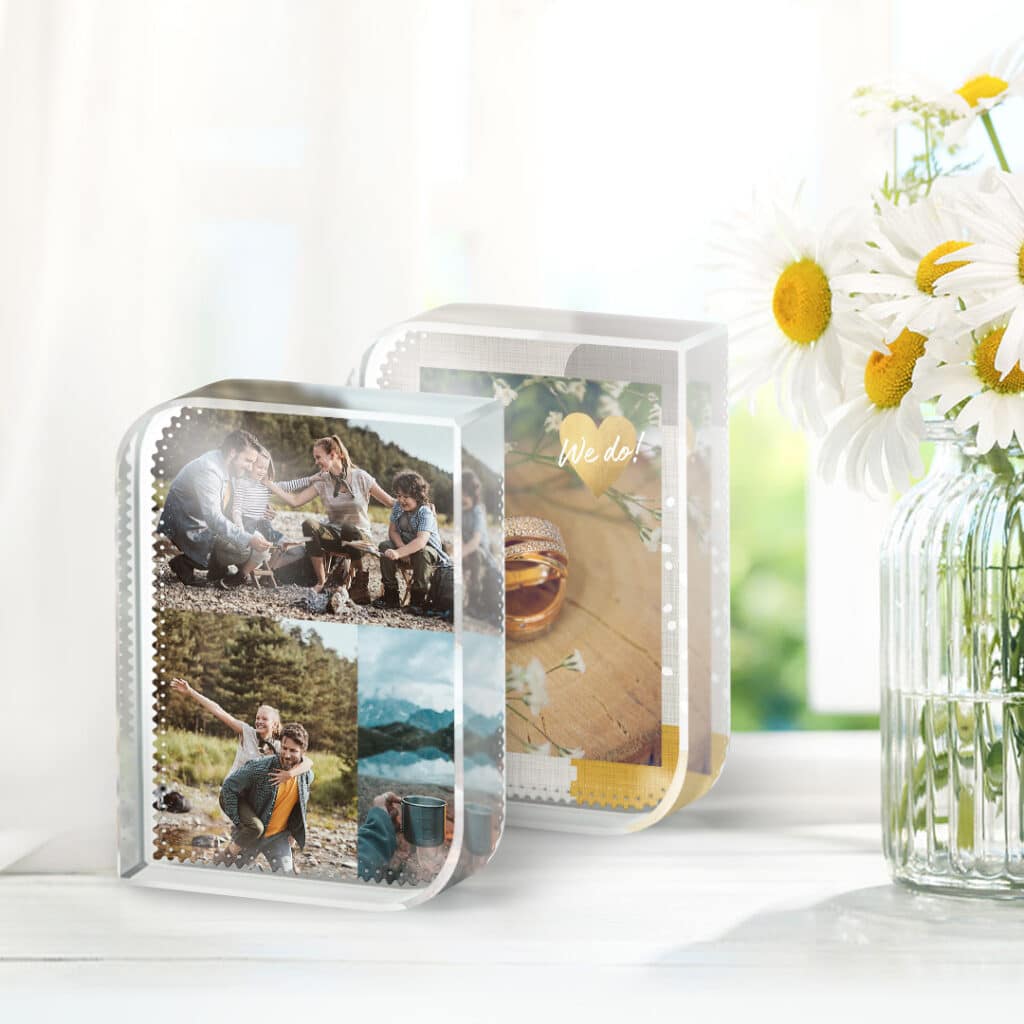 If this is a gift, don't forget that perfect custom greeting card, which you can easily make from scratch (with or without photo) using our pre-built card design templates.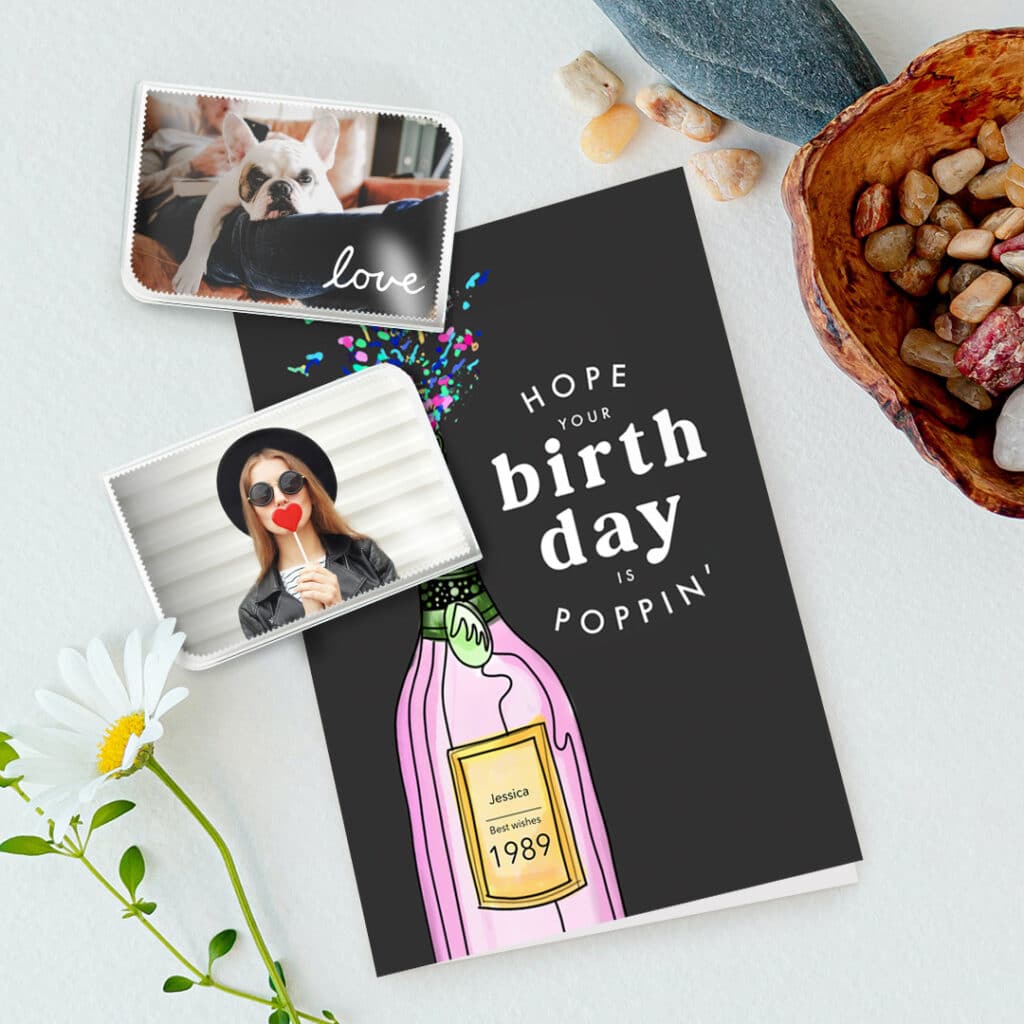 We can't wait to see how you display your new tabletop prints!

Snapfish + Macmillan are working in partnership to raise vital funds. For every greeting card or flat card set sold, Macmillan receive up to 15p.
What did you create on Snapfish? Share it with us on social media! You can tag us with @snapfishuk in your photos on Instagram or Facebook or use the hashtag #snapfishuk. Don't forget to follow us on YouTube, Twitter and Pinterest, too. We love seeing what you create.