Show teachers much-deserved appreciation with thank you gifts & cards customised from the heart.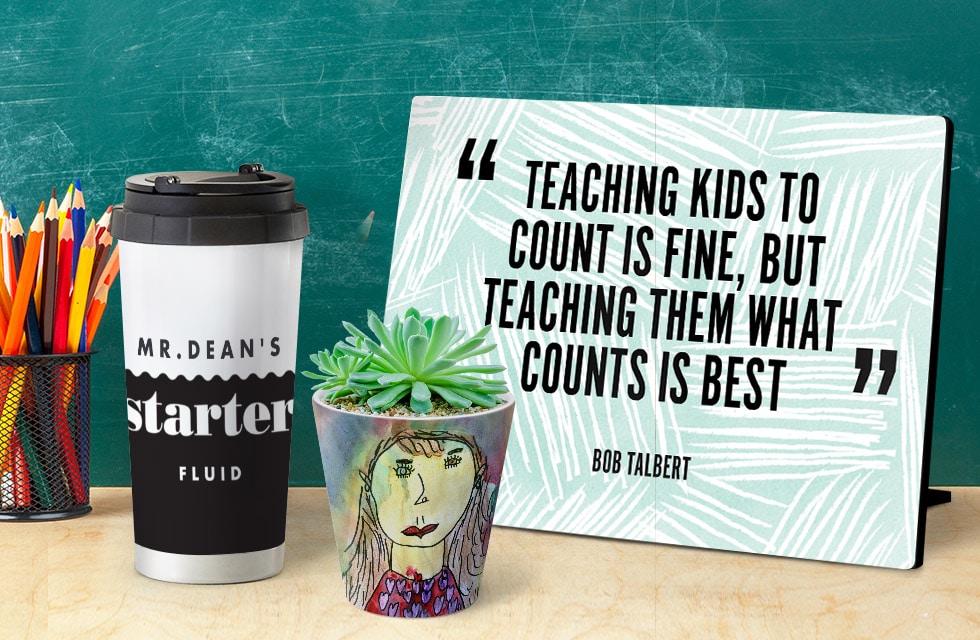 This past academic year has not been a normal school year by any measure. Express your gratitude to outstanding teachers and school staff with personalised cards and gifts on Teacher Appreciation Day (Tuesday, 4th May 2021).
Move beyond traditional teachers' gifts like apples and fudge; customise something useful and long-lasting that they will appreciate throughout the year. No matter what you end up going with, your thoughtful gift will bring a big smile to your favourite teacher's face.
Gift Ideas
Bookworm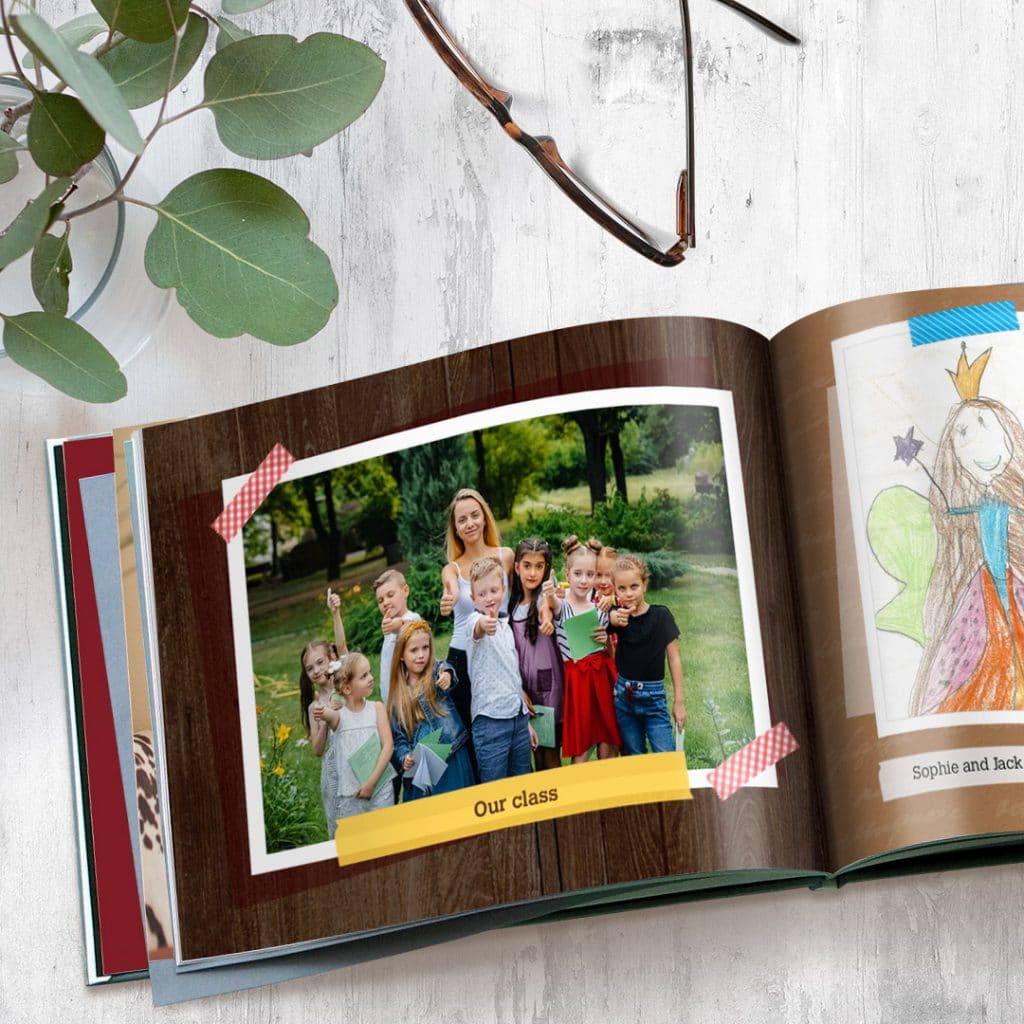 Create a stunning photo book with photos, messages and scanned drawings from the class. We have some great yearbook-style photo book templates for you to easily customise. Leave some empty pages so students could write their own personal "Thank you".
Marvellous Mugs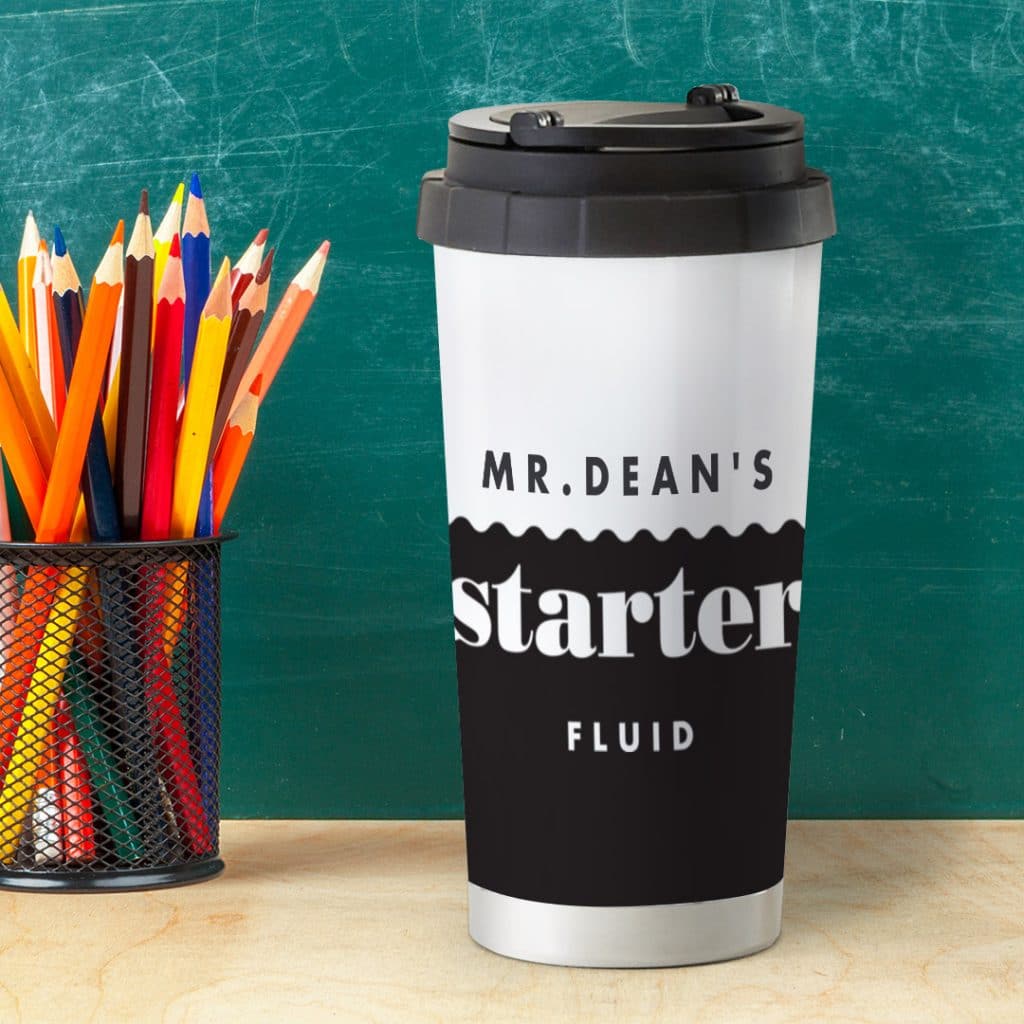 They'll love this photo travel mug with their name or a collage of drawings from the class printed on it. We have tons of designs to get you started.
Duly Noted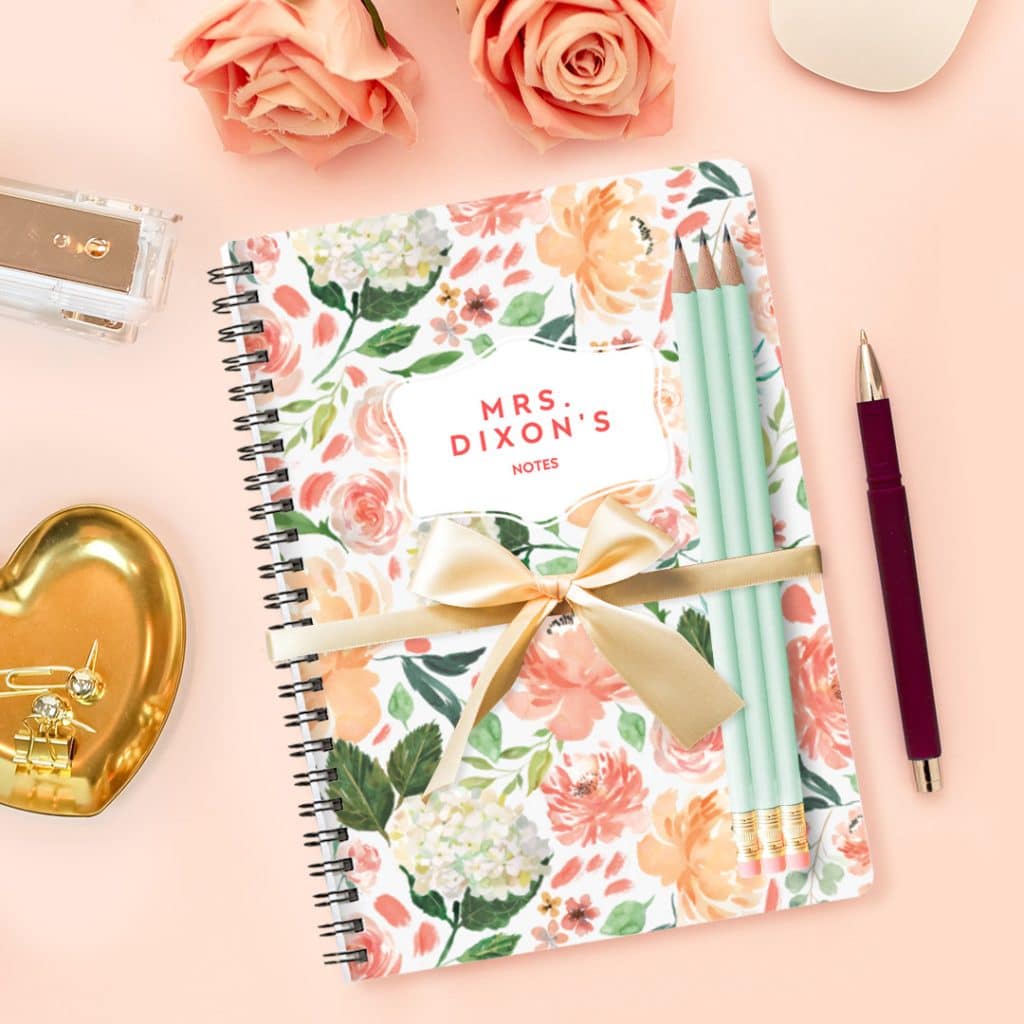 Personalised spiral-bound notebooks are wonderfully practical gifts to help teachers with lesson planning and staying organised. Add a set of pencils and a ruler for extra credit!
Go Green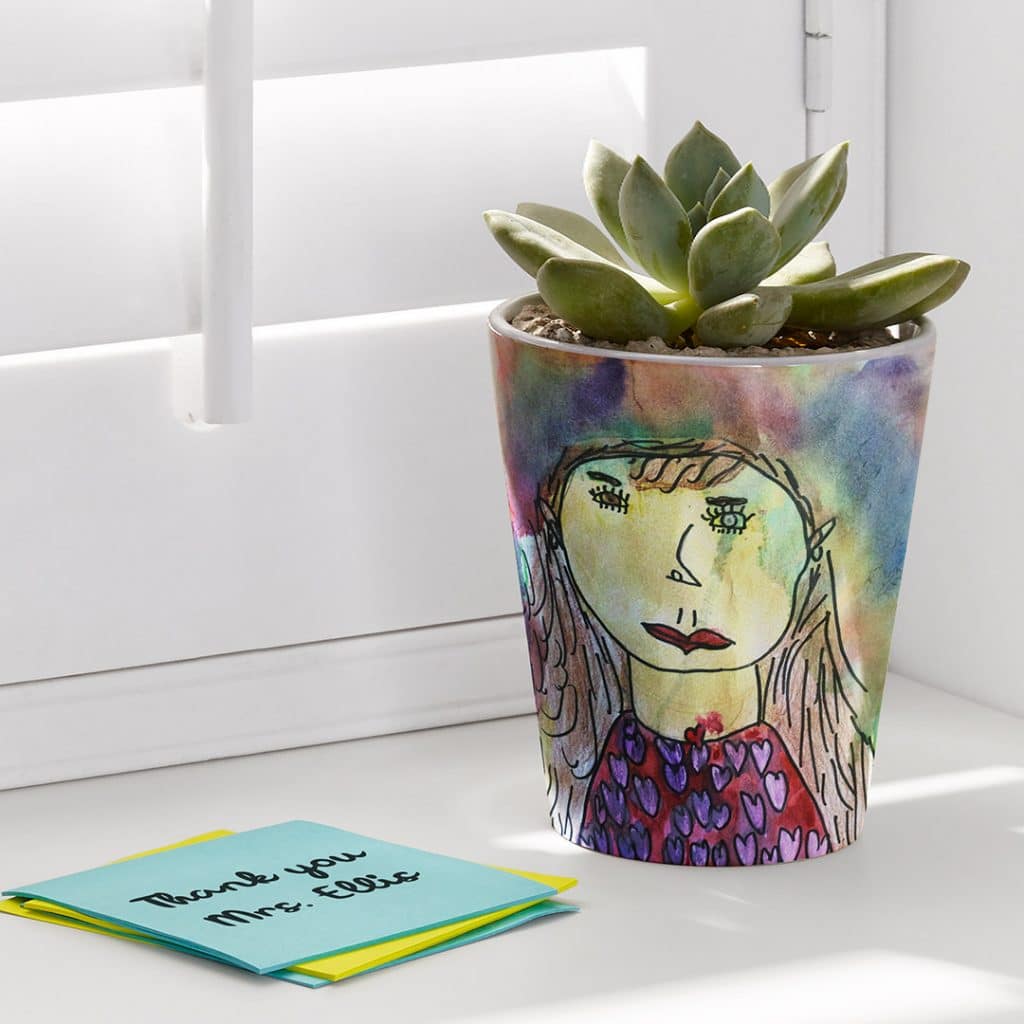 Make a simple personalised plant pot to instantly brighten up your teacher's desk! Customise it with a scanned or photographed drawing to make it truly unique.
Brownie Points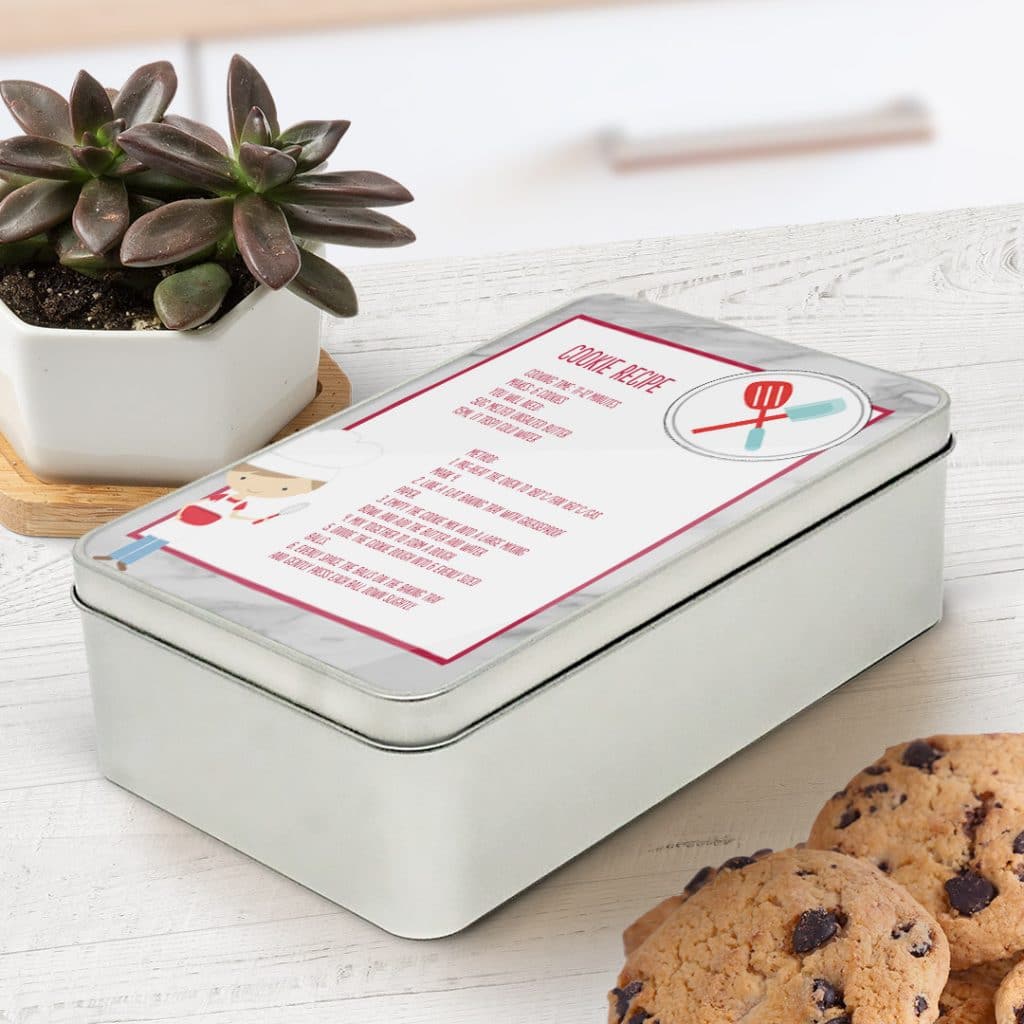 Place some brownies or cookie mix in a customised photo tin. Add a photo print of a favourite recipe with all of the ingredients.
The Right Message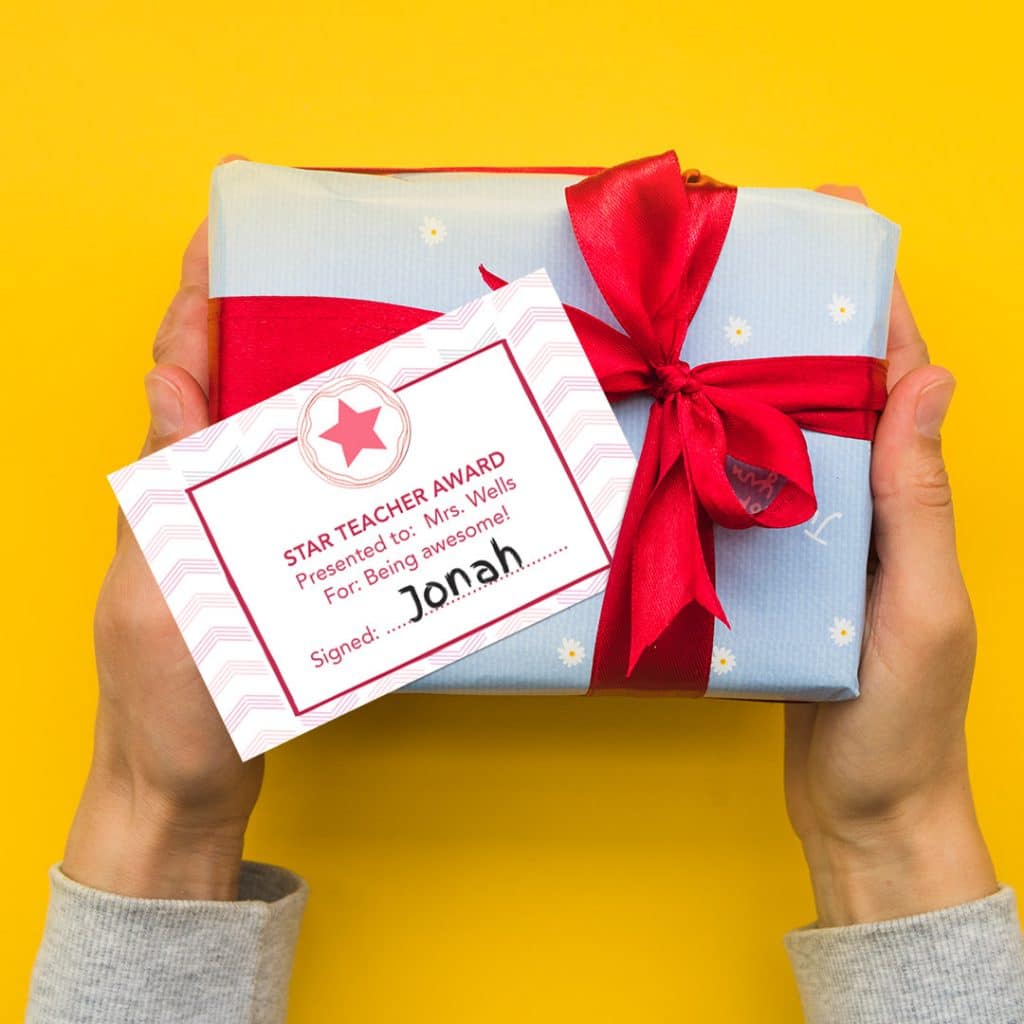 Create a Star Teacher Photo Print or Teacher Appreciation Card to attach to a giftbox of goodies. The class could sign their names with a permanent marker for an extra thoughtful touch!
Delightful Desk Décor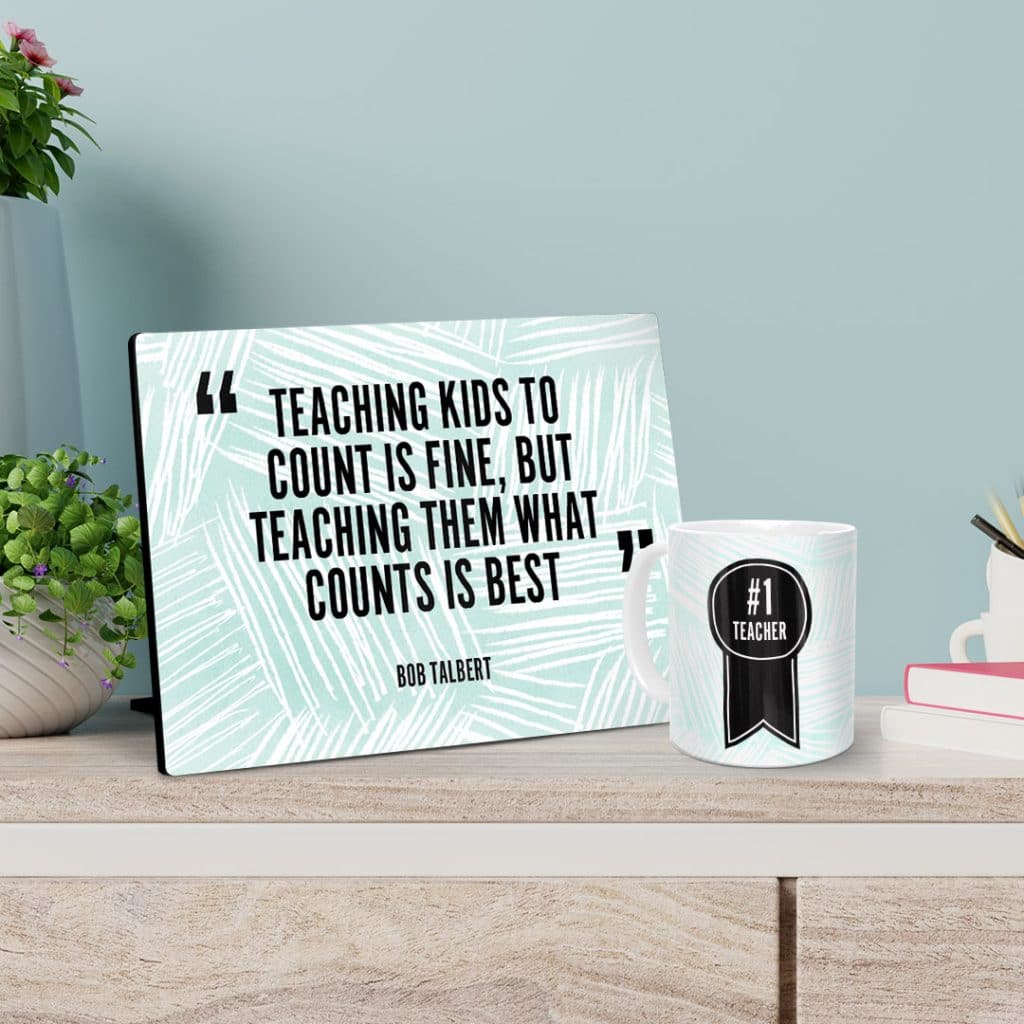 Create inspirational desk art with a simple quote printed onto a wooden photo panel. You could combine it with a lovely matching mug, too!
Cute Collage
Put together a charming, homemade photo collage print. Easily order free prints on the Snapfish photo app featuring all the children's smiling faces, cut them out, and stick them to a card or frame them for the teacher's desk.
Garland of Gratitude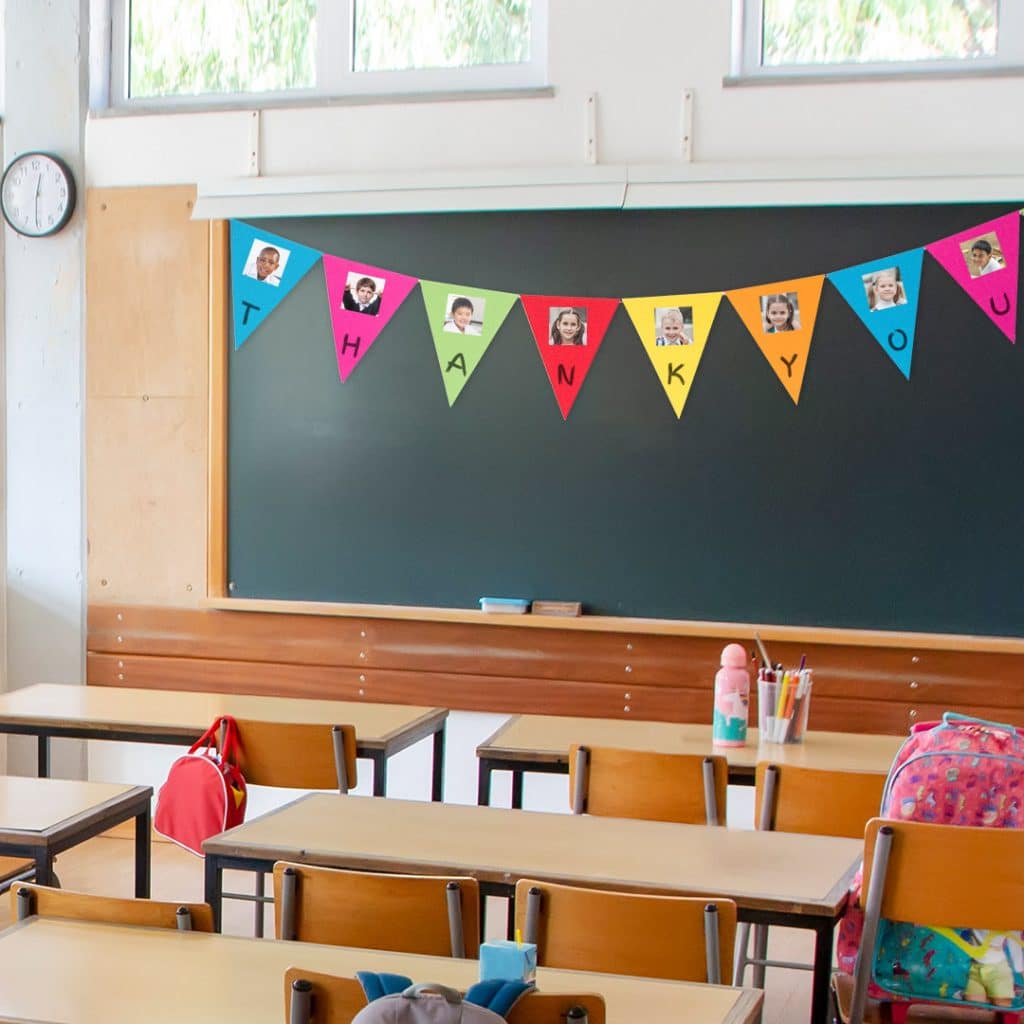 Print photos of all the children and stick them onto colourful triangles, pegged to string on the wall above the teacher's desk for a heart-warming Thank You Photo Garland!
Be Inclusive
As well as your teacher, it's nice to show appreciation for hardworking teaching assistants and school office staff with thoughtful customised gifts. It doesn't have to be a grand gesture; a humble yet thoughtful gift can go a long way in showing how much you appreciate their time and energy.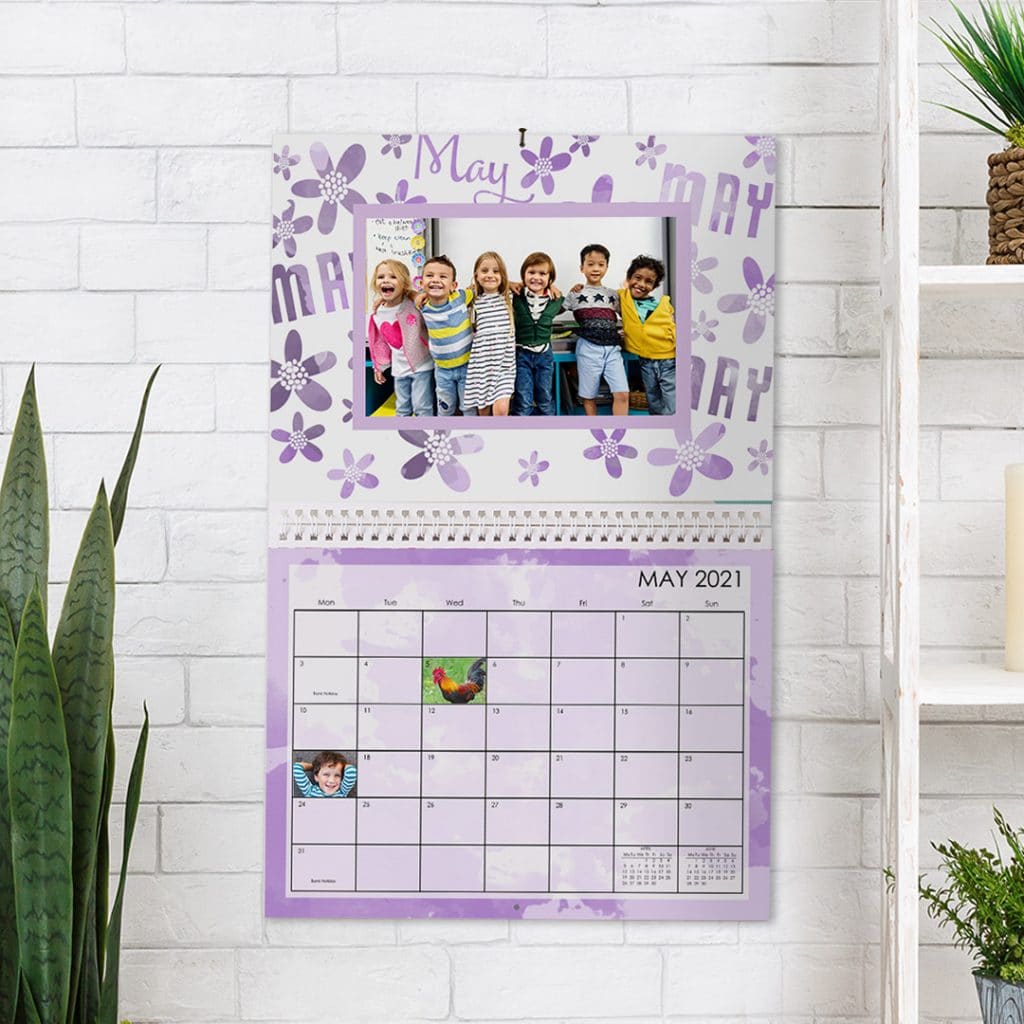 An academic wall calendar can showcase the many class accomplishments or milestones. You could start a calendar with any month you like and add photos to special dates for added impact.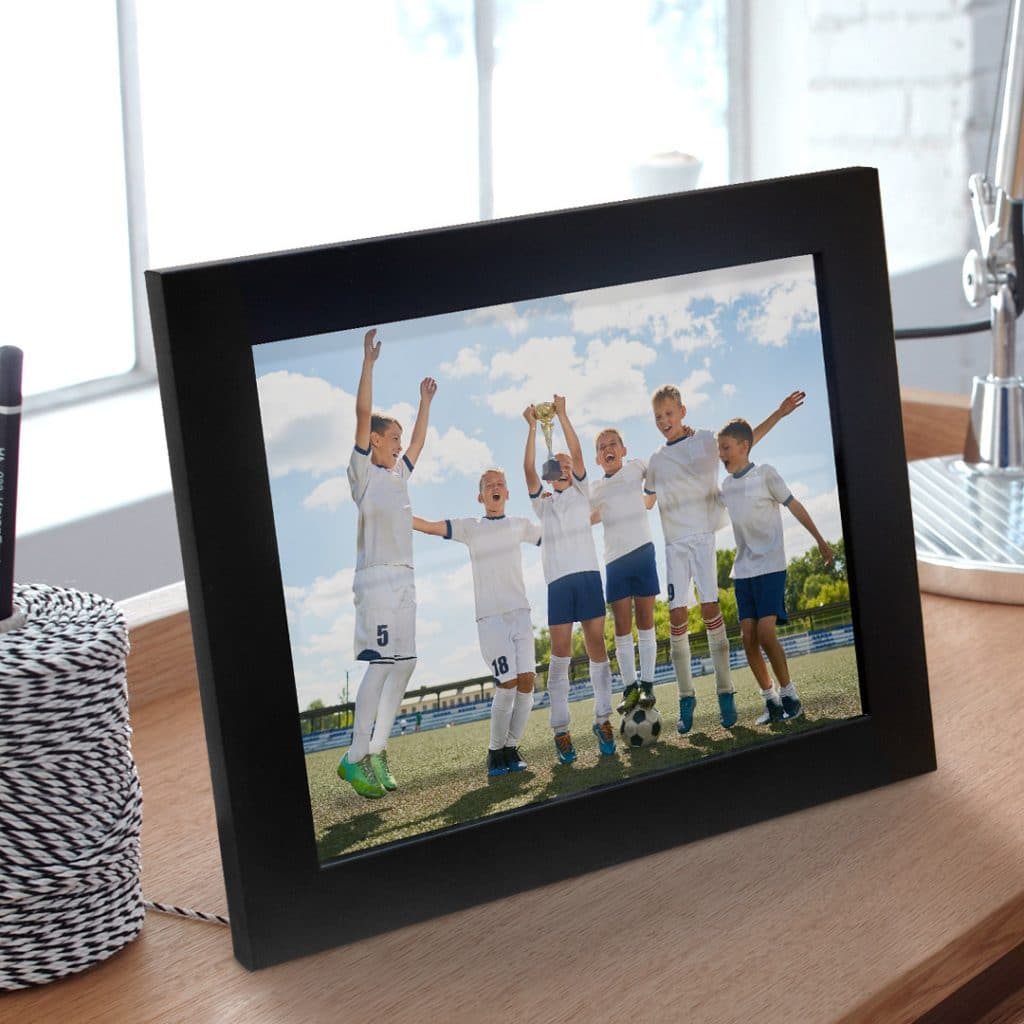 A framed photo could be a high-quality addition to their home or office – our 18×12" mounted and framed photo could be signed by the entire class and feature a photo of the teacher(s) with the children, or you could choose the smaller 10×8″ desktop framed print. It's a guaranteed smile-inducer!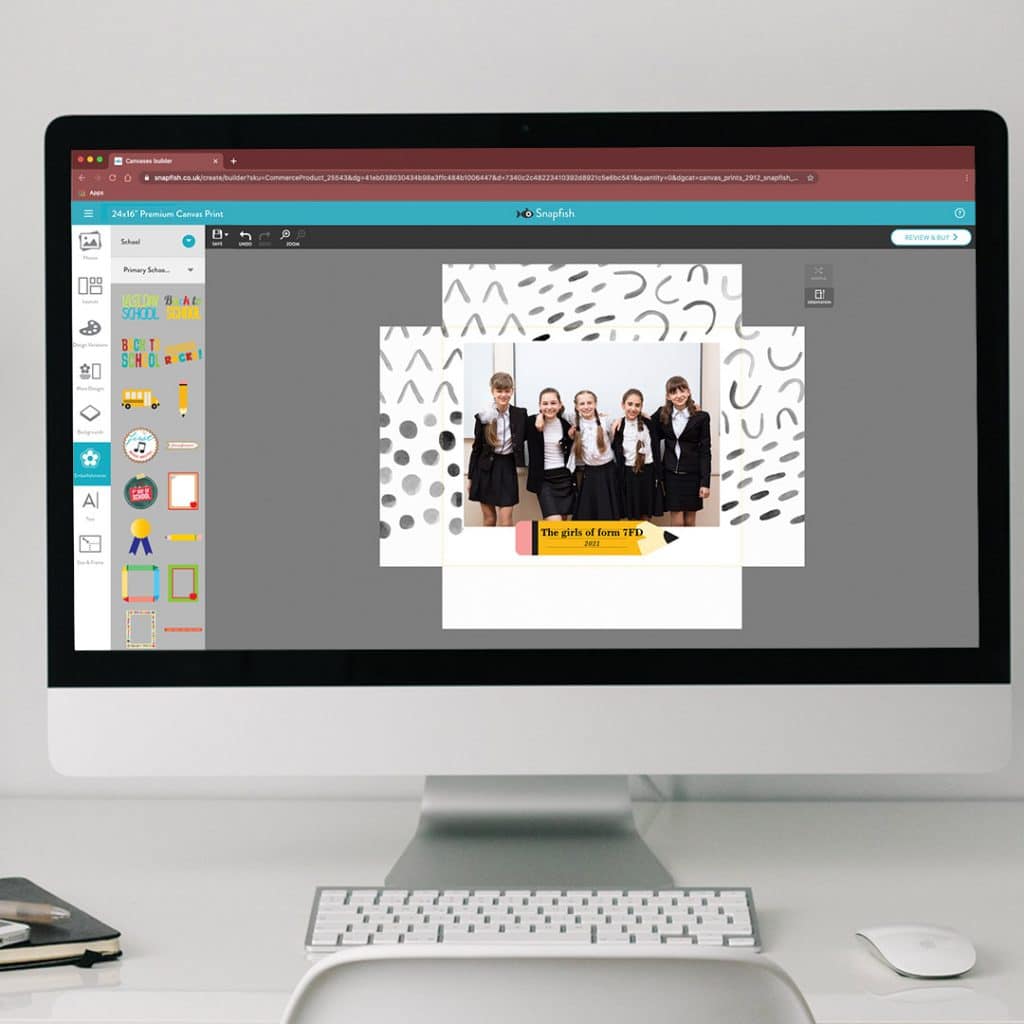 Create professional looking gifts with our user-friendly builder and design tools. It's as simple as A-B-C, 1-2-3!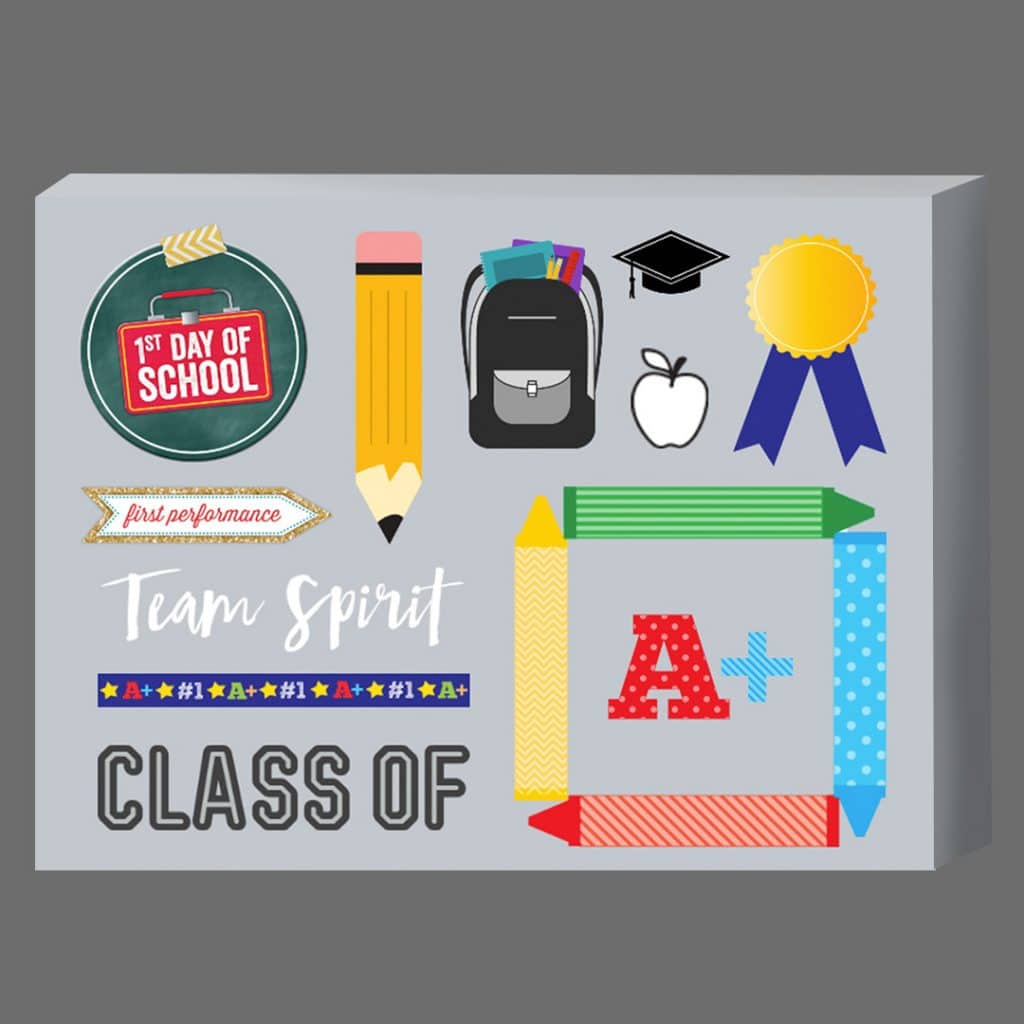 You could even add text and embellishments, or change backgrounds to suit your personal style. You'll find our favourite embellishments in the side navigation. Search directly at the top of the navigation for 'school', 'teacher', 'thanks', or look at the 'School Embellishments' section in the navigation.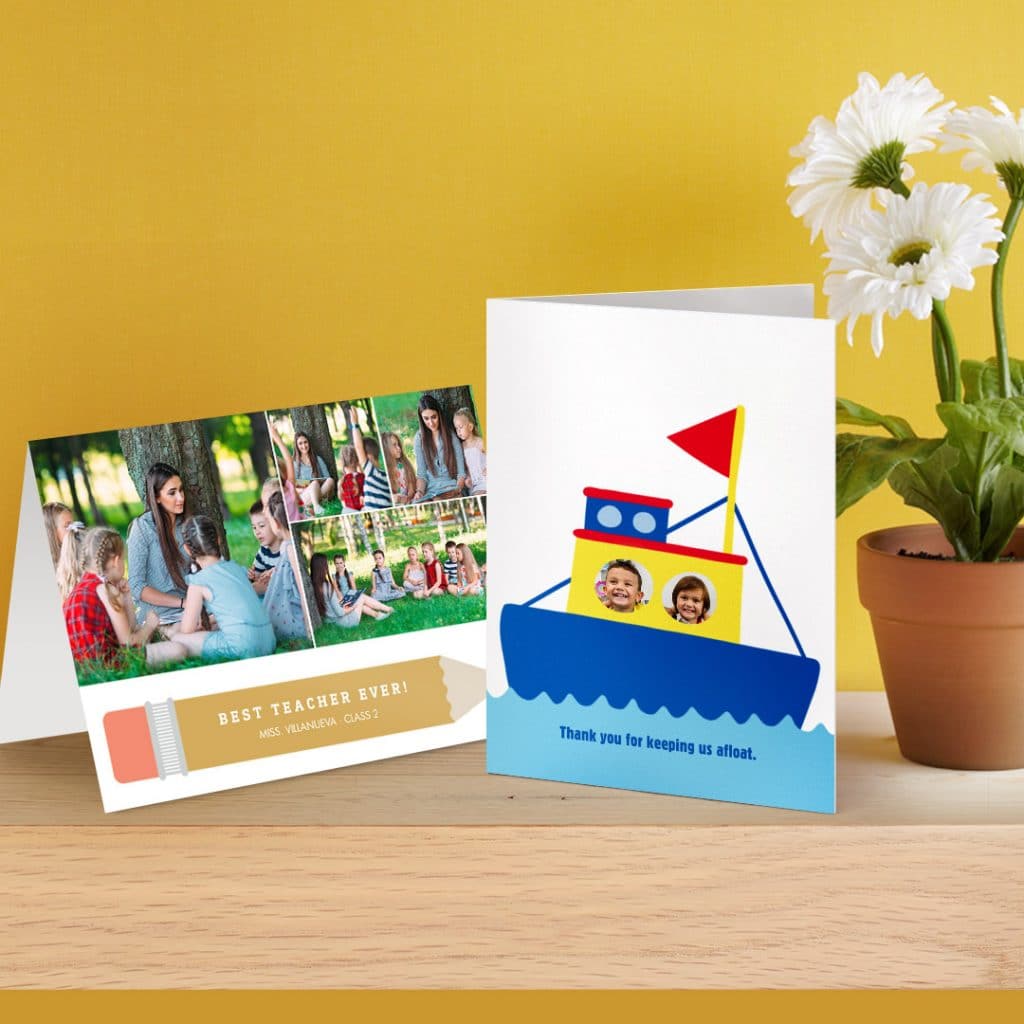 Don't forget to include a 'Thank You', Teacher card! You could build your card from scratch or make your own with or without photo using our convenient, pre-built design templates.
What gem will you give to your teacher or school staff member? Share it with us on social media! You can tag us with @snapfishuk in your photos on Instagram or Facebook or use the hashtag #snapfishuk. Follow us on YouTube, Twitter and Pinterest, too. Check out the Snapfish site for even more new products teachers and staff will adore.