Don't you think your unique and wonderful Dad deserves a Father's Day gift just as special as he is? We've got some great tips and tricks to help you create something completely customised to Dad and his interests.
Whether Dad is a master chef, a sports fanatic, or just an all-around family man, we've got lots of ways you can personalise any of our products, including embellishments. Pick the perfect present, and then customise it 100% — just for your favourite guy!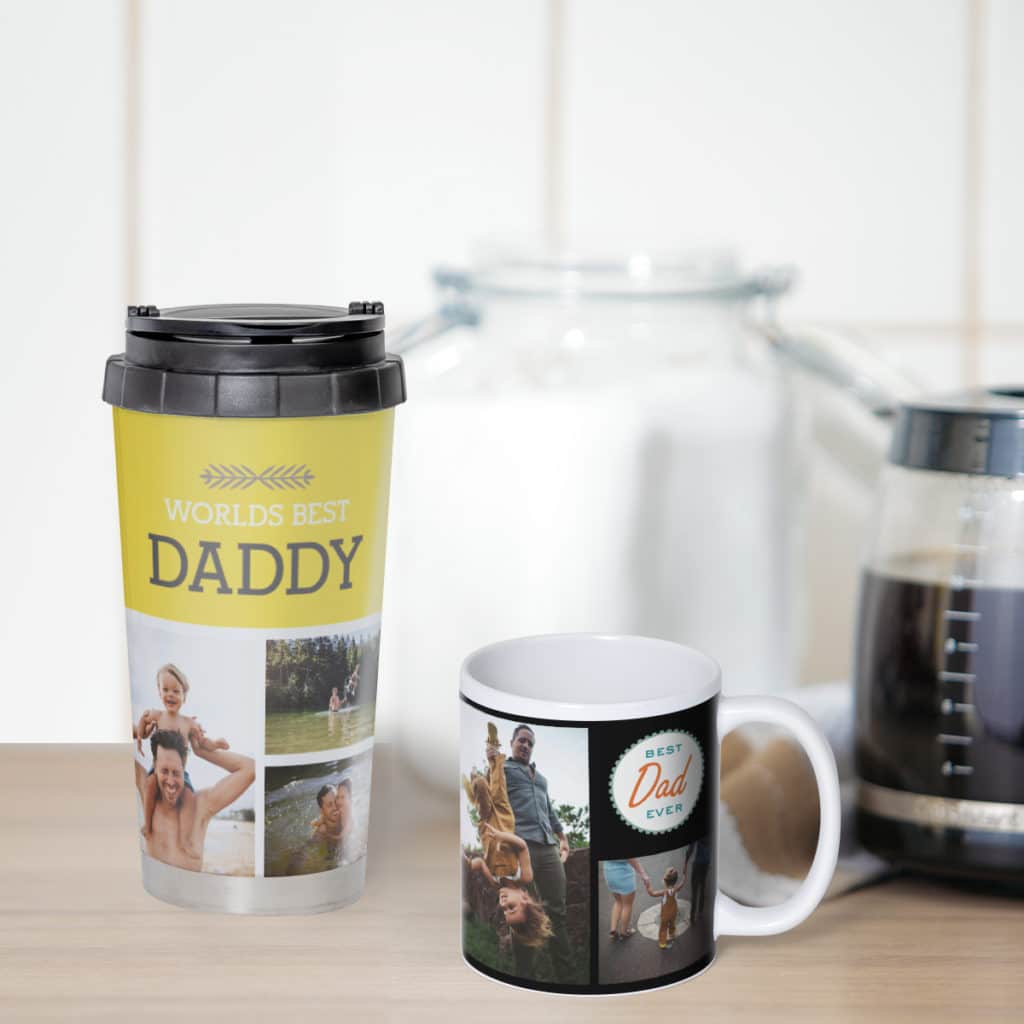 Grab a great gift with ease
If Dad is usually a man on the move, he would love one of our personalised travel mugs or our insulated water bottles. Or, if Dad is more of a BBQ-er, gift him a completely customised chopping board to use for his next BBQ prep. If he's more of a family holiday fan, a personalised canvas photo print featuring a special photo memory is easy to make and is sure to make him smile. If he's big on capturing every moment, make him a special photo book that collects some of his best shots!
With so many unique products on the Snapfish site, there's something for every dad, grandpa, and father figure for Father's Day 2020! Just visit the site to browse for yourself and order an out-of-this-world gift for your #1 guy.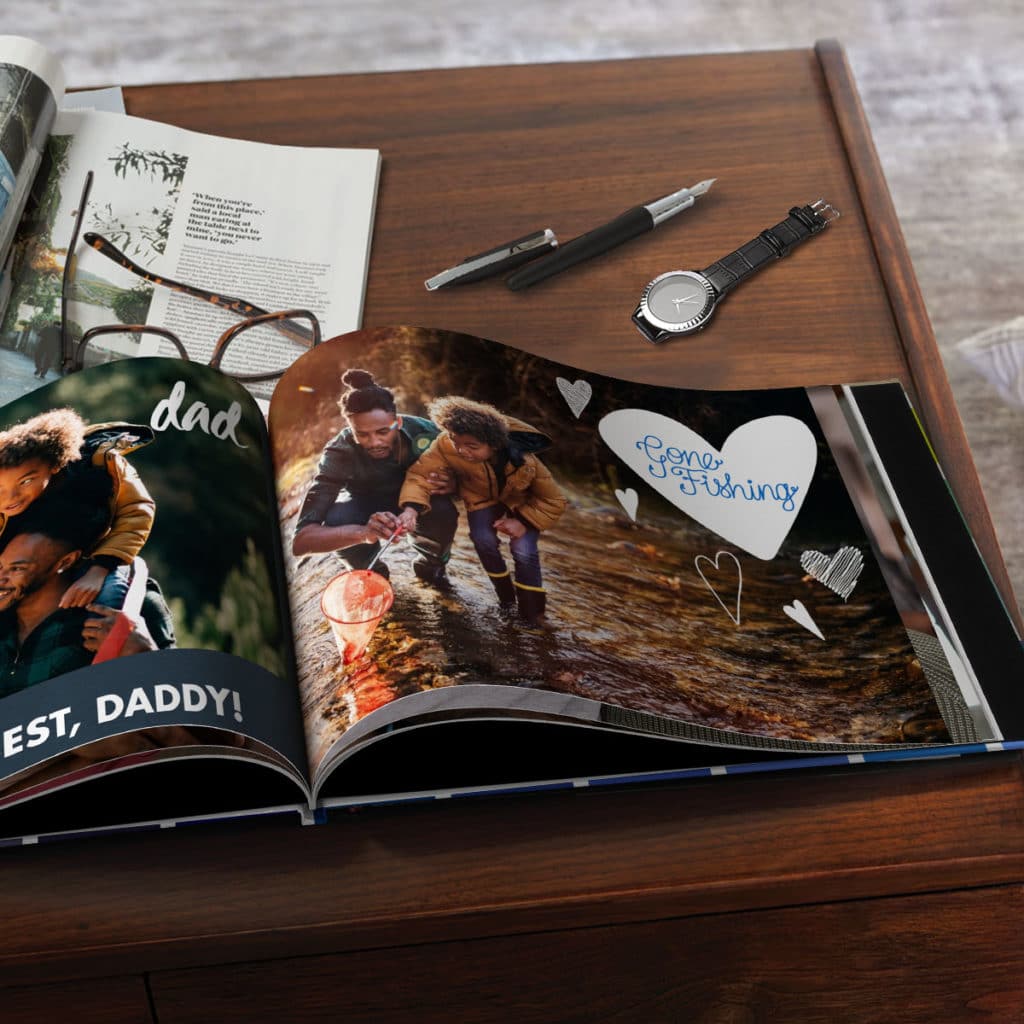 Perfectly personalise any photo gift with embellishments
Once you've picked the product, Snapfish makes it so easy to customise it for Dad! There are tons of different embellishments available in our builder, and it's easy to sort based on his passions, interests, and hobbies.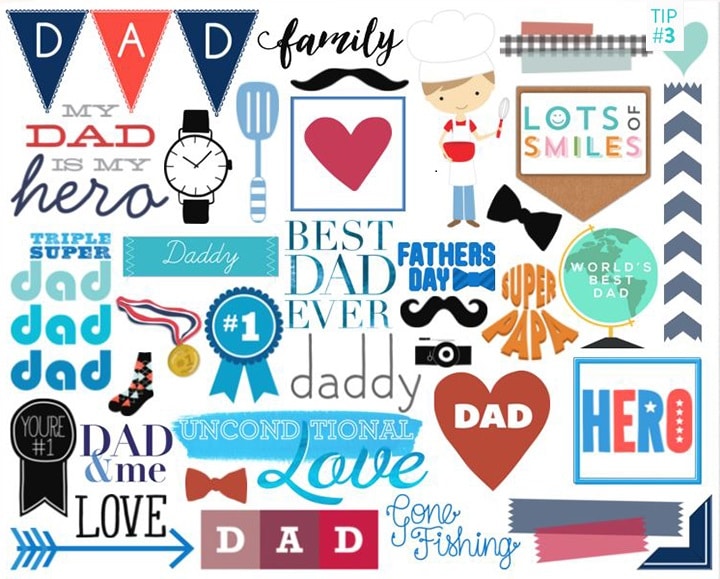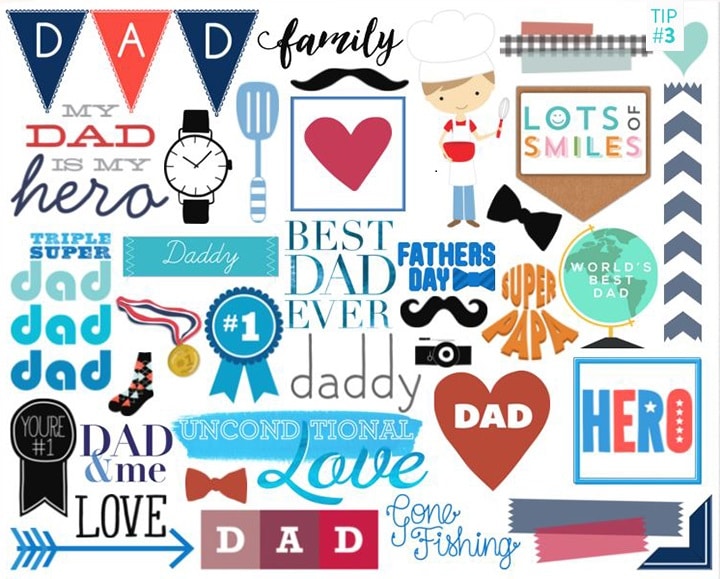 Looking for some traditional dad embellishments? In the left-hand of our builder tool, you'll find all of our embellishments categorised. Within the "Special Occasions" category, we've got lots of goodies under "Father's Day", including sweet quotes, fake moustaches, glasses, ties, and more. There are also the "Grandparents" stickers too, in case you're making something for Grandad as well! Top Tip: If you have no photo, use our embellishments to create a uniquely personalised product design.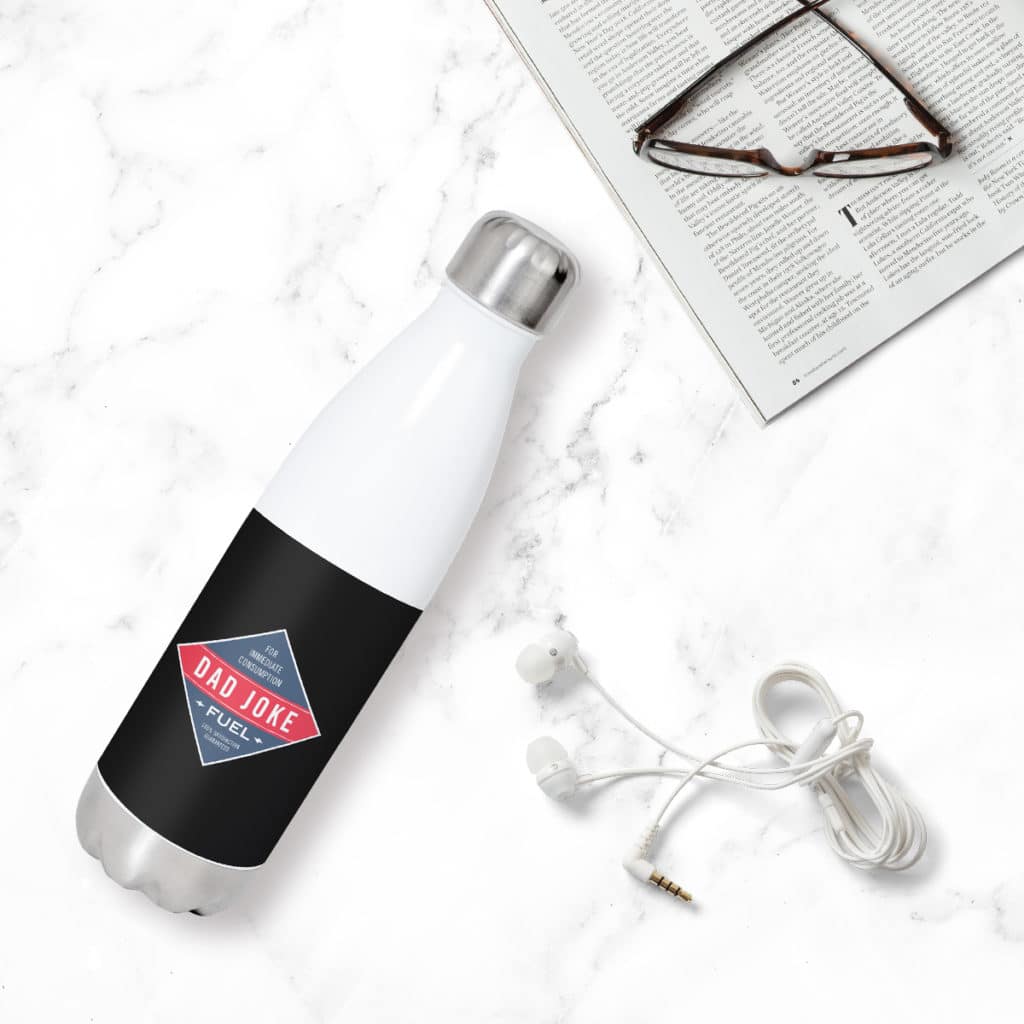 If Dad is the foodie of the family, or a culinary artist, add some stickers under the "Cooking" category of embellishments! You'll find some fancy cooking utensils, and food from popcorn to pizza and more. Plus, they're easy to scroll through under the "All" tab. These would look excellent on a one-of-a-kind chopping board, perfect for his next big meal or BBQ event.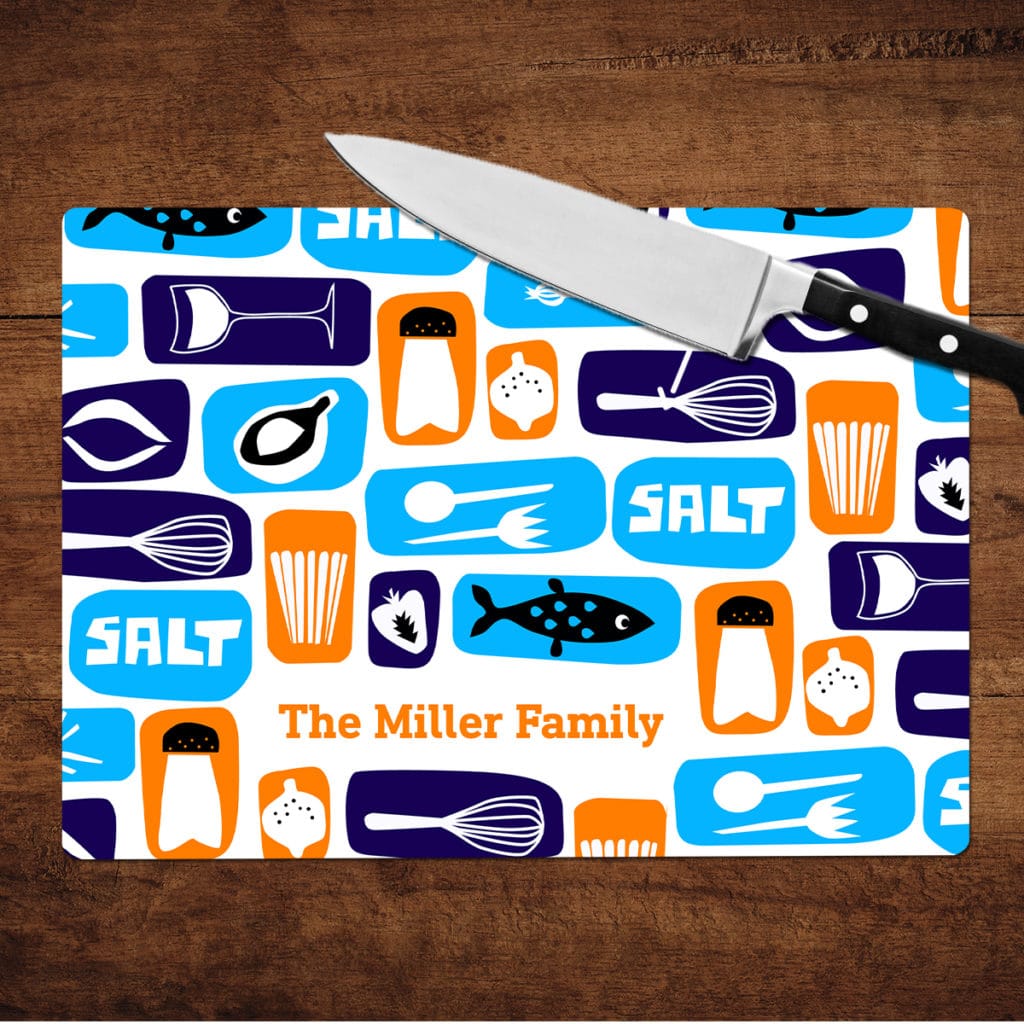 If Dad is passionate about all things sporty, you'll find the perfect embellishments for his project under the "Sports" category on the left side of the builder tool. You'll find football stickers, basketball stickers, hockey stickers, golf stickers, and so many others right here. Make him a mug representing his sports-savvy side, or add these to canvas print with a photo from his favourite sports outing.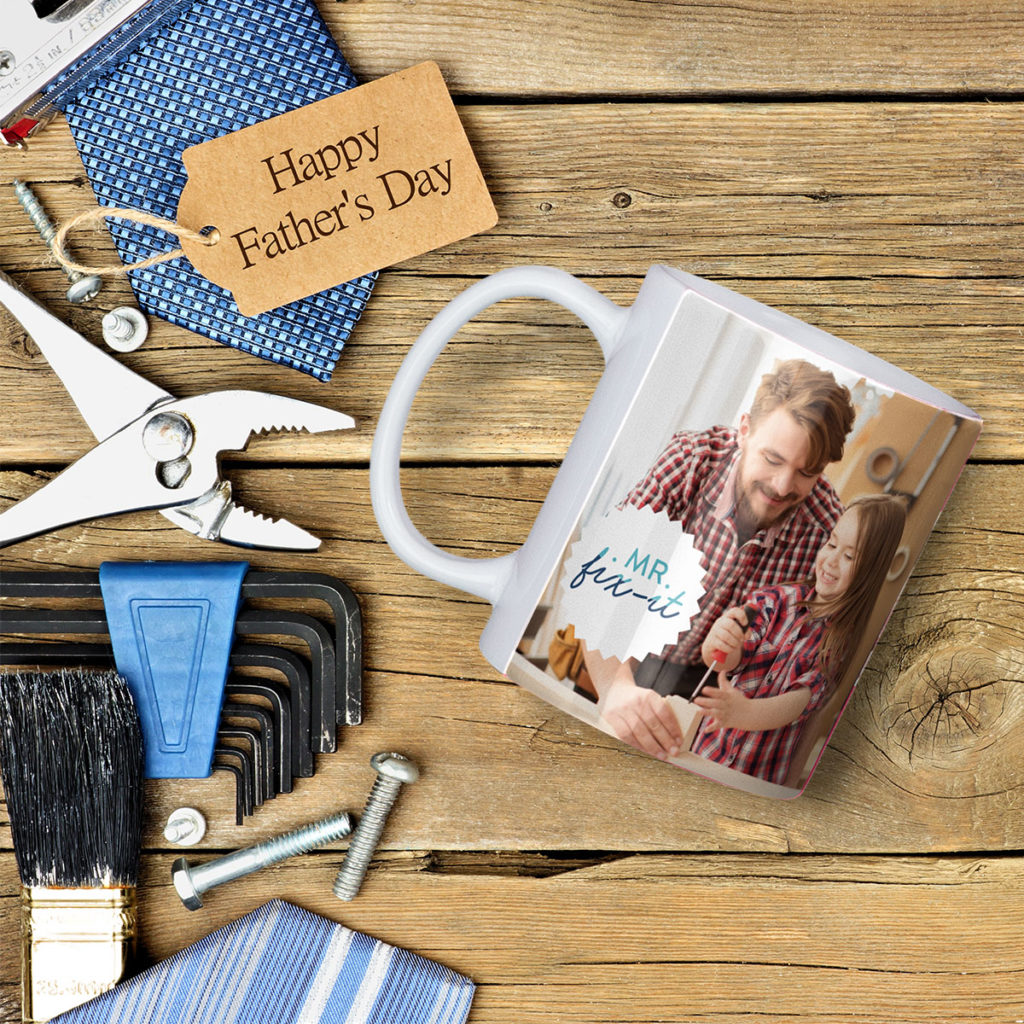 Easy gifts to make in a snap
Our photo gifts are super simple to create and are sure to be a hit with dad this Father's Day. Many of these products, including a special Father's Day card, can be made in minutes from your smartphone using just our mobile app.
Not only are Father's Day gifts from Snapfish simple to create, it's so easy to add embellishments and stickers to any product to make something as extraordinary as the old man. Don't settle for boring this Father's Day, give Dad a gift that's made just for him.
Need more inspiration? Check out our other Father's Day tips and ideas on the blog.
Finish off with a custom card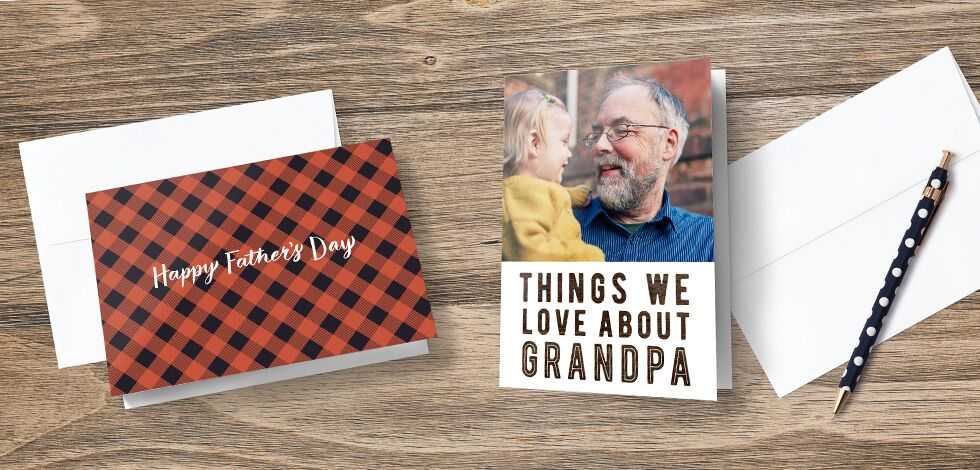 Now the perfect gift has been created, don't forget to pair it with the perfect Father's Day card. We have hundreds of pre-made designs you can customise with photos and text. Or you can create your own!
We hope this helps you create something cool and customised for Dad this year! Be sure to share all the epic Father's Day gifts with us on social media. You can tag us using @snapfishuk on Instagram or Facebook with photos or use the hashtag #snapfishUK. Don't forget to follow us on Twitter and Pinterest, too!