2017 is almost over (eek!) and the new year is fast approaching which means it's time to get your 2018 Personalised Calendars ready. We've teamed up with some amazing bloggers to show you how simple it really is to create your own photo calendar.
Kirsten decorated her personalised calendar using her fave Instagram snaps. Choose photos from the same month last year, it's a great way to look back on last years adventures.
Final verdict: "Snapfish is a wonderful little spot on the internet when you can turn beautiful photos into personalised items. And with Christmas coming up why not think about creating some amazingly thoughtful gifts! There's so many different things you can pop your photos on to – photo books, canvas prints, photo blankets, cushions, phone cases, mugs…. everything you could dream of and your bound to find the perfect present for anyone and everyone."
Customising your dates with photos and/ or text is the perfect way to keep on top of birthdays, school term times, or your next holiday.
Final verdict: "Delivery from Snapfish is unbelievably speedy, my calendar arrived within a couple of days and was really well packaged to protect it in transit. It was so lovely opening it up and turning the pages to see our precious memories and significant dates."
Personalised calendars are a great gift for those hard-to-buy-for family members. It's something different, that they're guaranteed to like.
Final verdict: "Not only is something like this guaranteed to be a little bit different from any other gift the person you're buying for is likely to receive, they're also pretty fun to put together: we always enjoy going through our ever-growing collection of photos, and picking out the best ones to immortalise in print, so the idea of making one just for us really appealed to us."
Choose a calendar theme to go with your photos. Jenny from Monkey and Mouse used a Travel theme to go alongside her favourite holiday photos.
Final verdict: "I had a lot of fun going through our memories and know that each month we will love reminiscing of our holidays from 2017."
Choose a pre-made design for an quick and easy creating experience. We love this NEW design Beth from Life as Mum chose. You can find it in Designs > What's Hot > Painterly Seasons.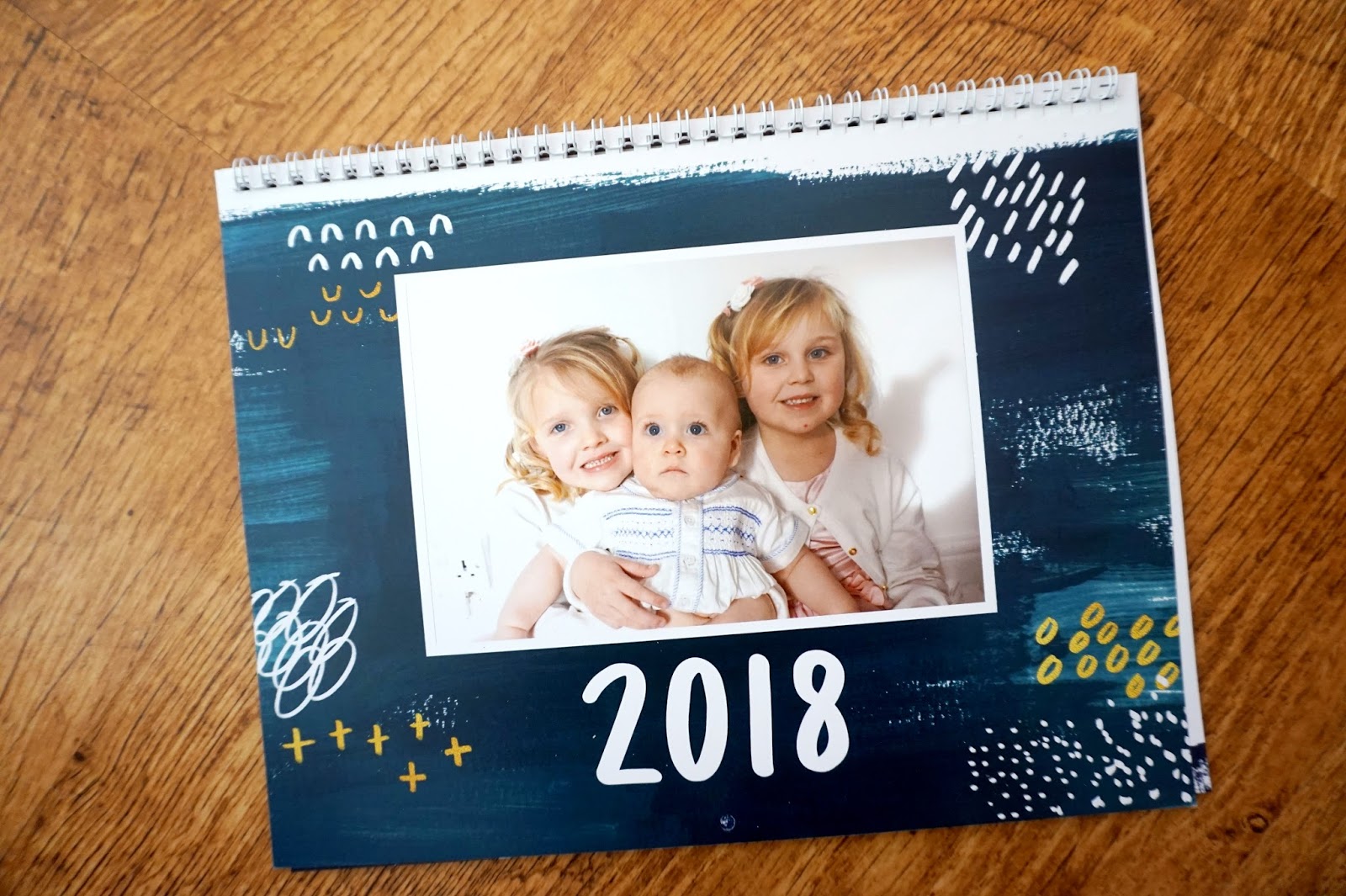 Final verdict: "Personalised gifts make the gift unique and a thoughtful gift too, which can make it sentimental. I am really pleased with the personalised wall calendar and the quality is amazing."
Creating personalised calendars is a practical way to display your most-treasured photos from the year. Each month will bring a new smile.
Final verdict: "I am so happy with how it has turned out; the photo quality is excellent I was so glad to see the photo's didn't turn grainy at all. This wall calendar will make the perfect Christmas gift for family members or even as a little treat to yourself."
Jo opted to keep the text simple on her calendar so the kids could read it too.
Final verdict: "this could be a really lovely Christmas gift for a family member or a friend. I would be absolutely thrilled if someone had gone to the effort to create something so easy like this for me"
Create your own calendar and share it with us @SnapfishUK on Instagram using #SnafishUK. We love seeing what you've created.