Turn your fondest moments into memory photo blankets. Print your favourite photos from the school year, holiday or any special occasion onto a push fleece photo blanket and wrap yourself in your memories.
Keep reading to find out what bloggers have to say about their blankets >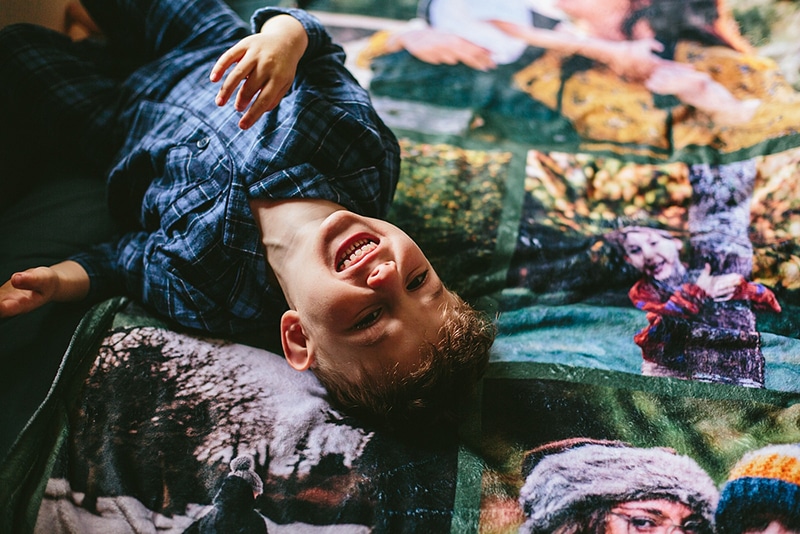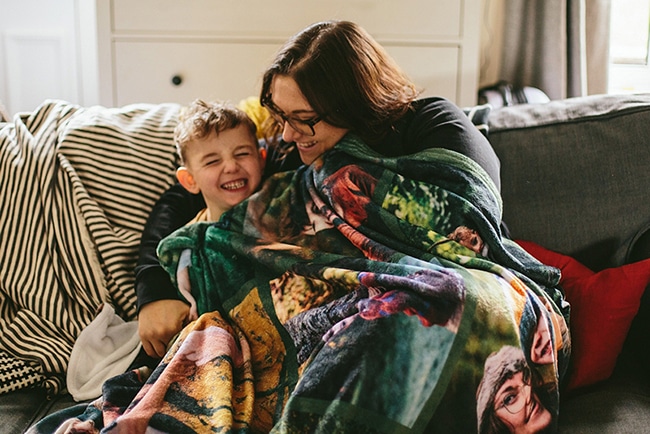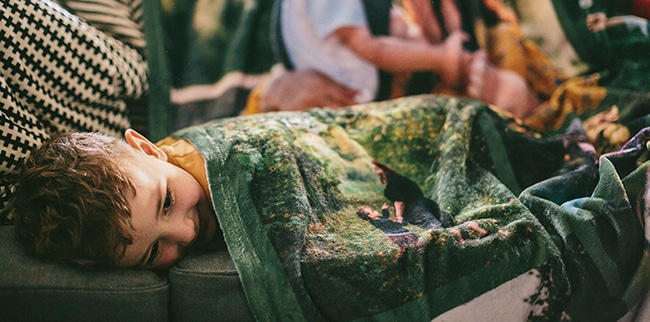 "The Plush Fleece Photo Blanket is perfect for curling up under together, and we've spent ages reminiscing over all of the memories the photos featured on it bring back. It's also the perfect Superhero cape/place to hide/Princess dress plus many more! I was actually surprised by how well the photos came out on such a soft product, but it really does look good. This is the kind of thing you keep forever, the kind of thing that you take everywhere with you just to have a little piece of home. It's really something to treasure." – Dilan and Me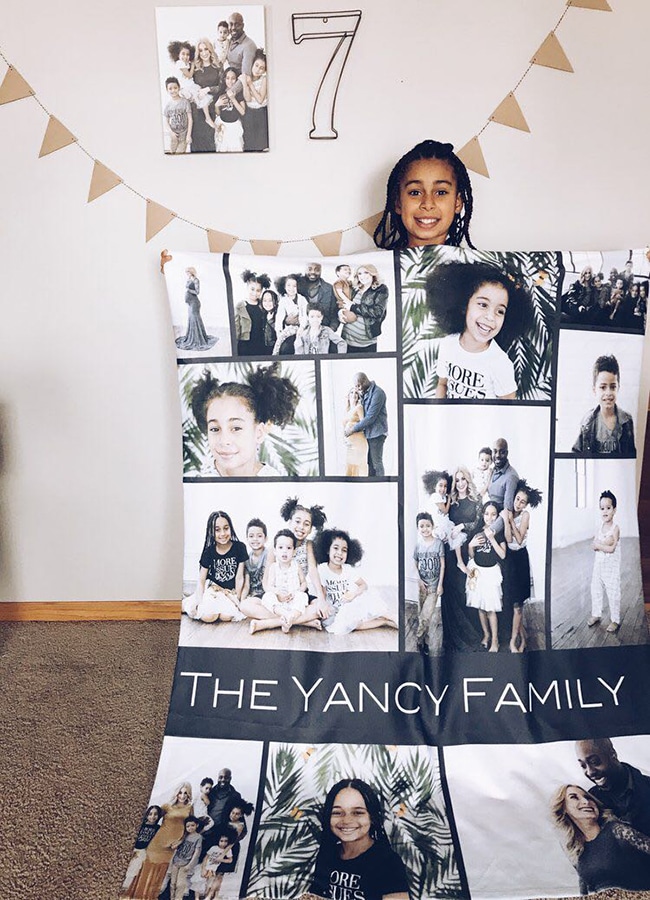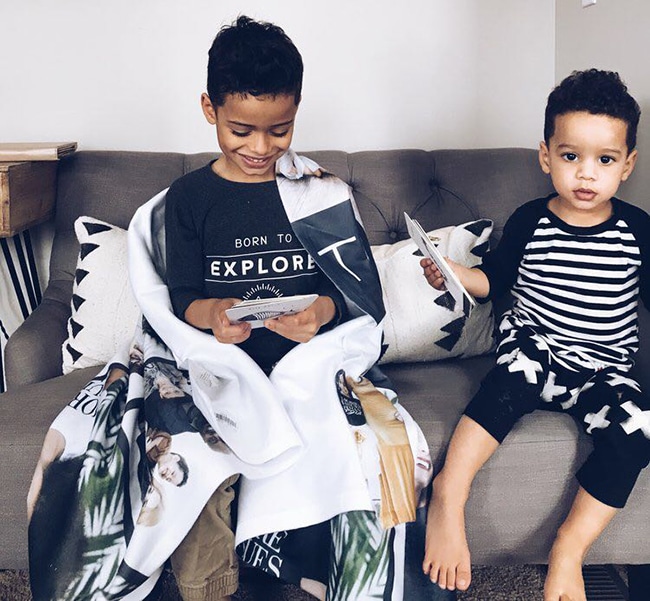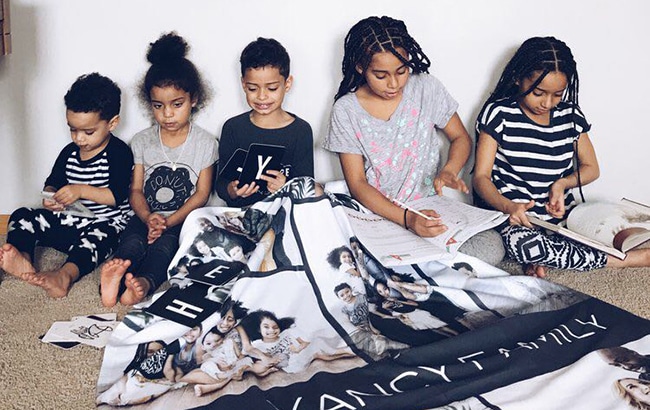 "Snapfish provided a way for us to have personalized and unique memories for us to celebrate the end of school in style. I cannot tell you how pumped up the kids were to see an actual blanket with their faces on it. It is well-loved in our house already and will always serve as a reminder of the time we cherished at home together all year being able to homeschool!" – Meghan Joy Yancy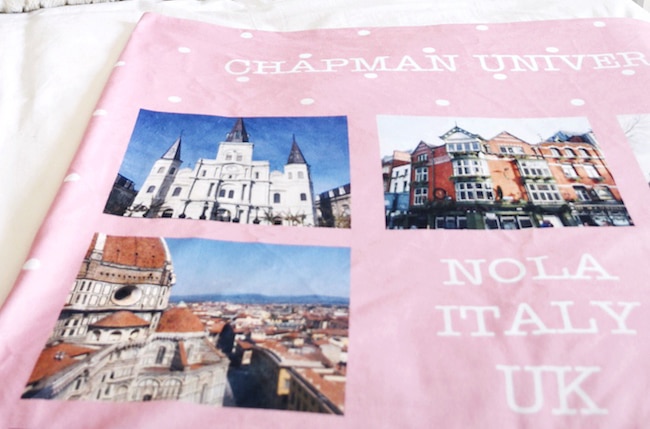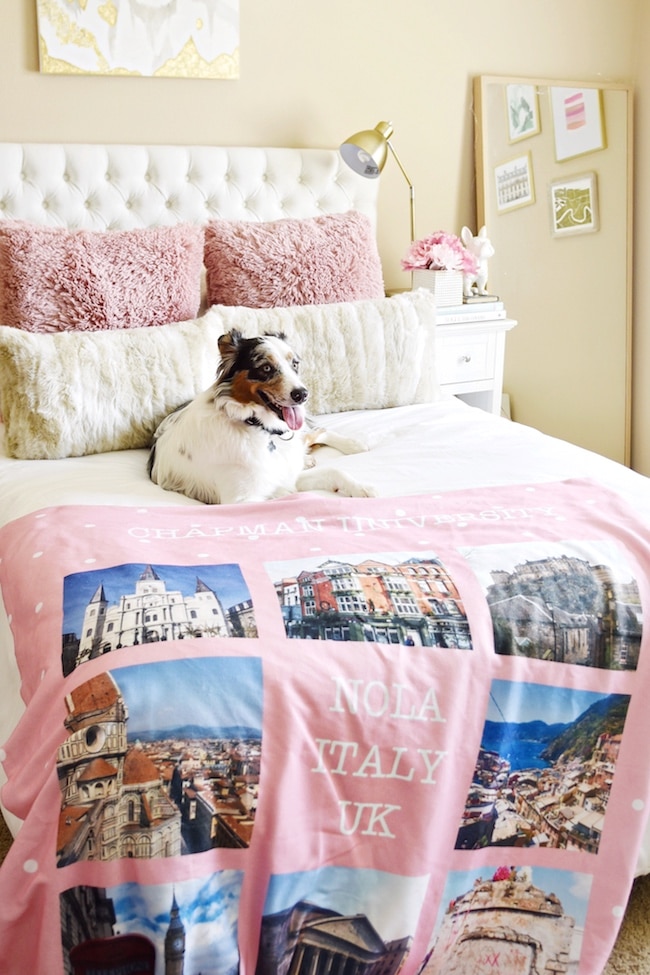 "One of the most unique items I found with Snapfish was their photo blankets! I've never thought to put your own pictures onto a blanket, something that I use constantly in my home…

I love this idea for grads, especially those who have been in some sort of extra curricular or done a study abroad. It's a great way to focus on a specific aspect of your school that you're proud of, loved, or just don't have enough to fill an album with, ha! I chose my study abroad trips because they were such a special part of my college career and each one changed my path so much." – The Classic Brunette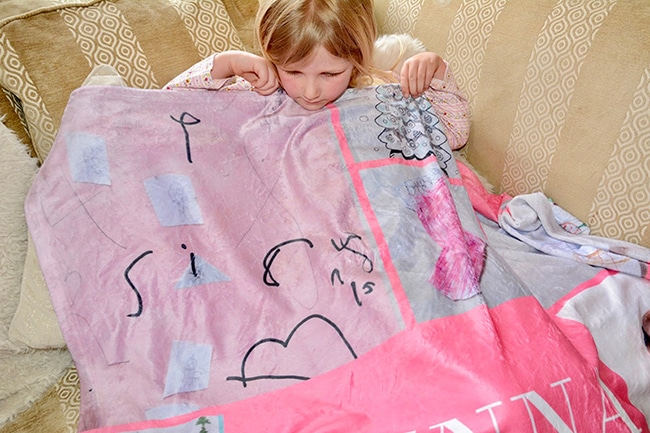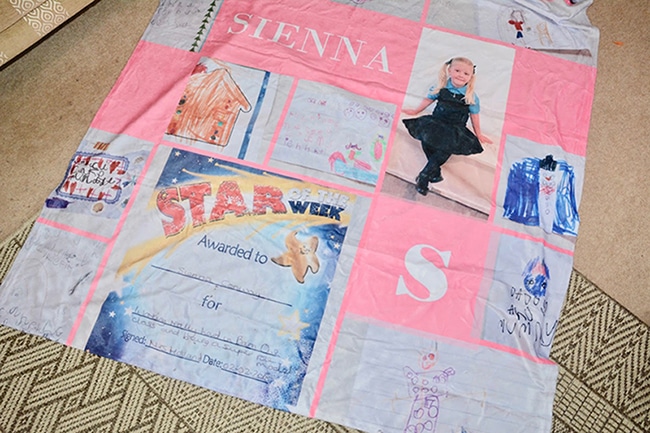 "When I came across the Plush Fleece Photo Blanket on Snapfish, I knew she would love it if I filled it with photos of her drawings and the photo of her on her first day…  I think it's a gorgeous, unique item that we can keep and will be cherished forever with special memories of Sienna's first year at school. I can already picture us in a few years time looking back at it and comparing how much she has changed or how much her writing has improved".  – Lived With Love 
Create your own memory photo blankets >
We can't wait to see what you create! Tag your personalised cushion creations with #SnapfishUK and @snapfishuk.