12 New Drinkware Designs for Every Type of Mum
What mum wouldn't enjoy receiving a personalised and heartfelt gift on Mother's Day? Of course, who could forget all the many types of mothers, including new mums, practising mums and even pet mums out there? To make your gift giving that much easier, we've hand-picked some mum-tastic travel mug design ideas. (And, for the perfect present pairing, remember to complete your gift with a custom Mother's Day card!)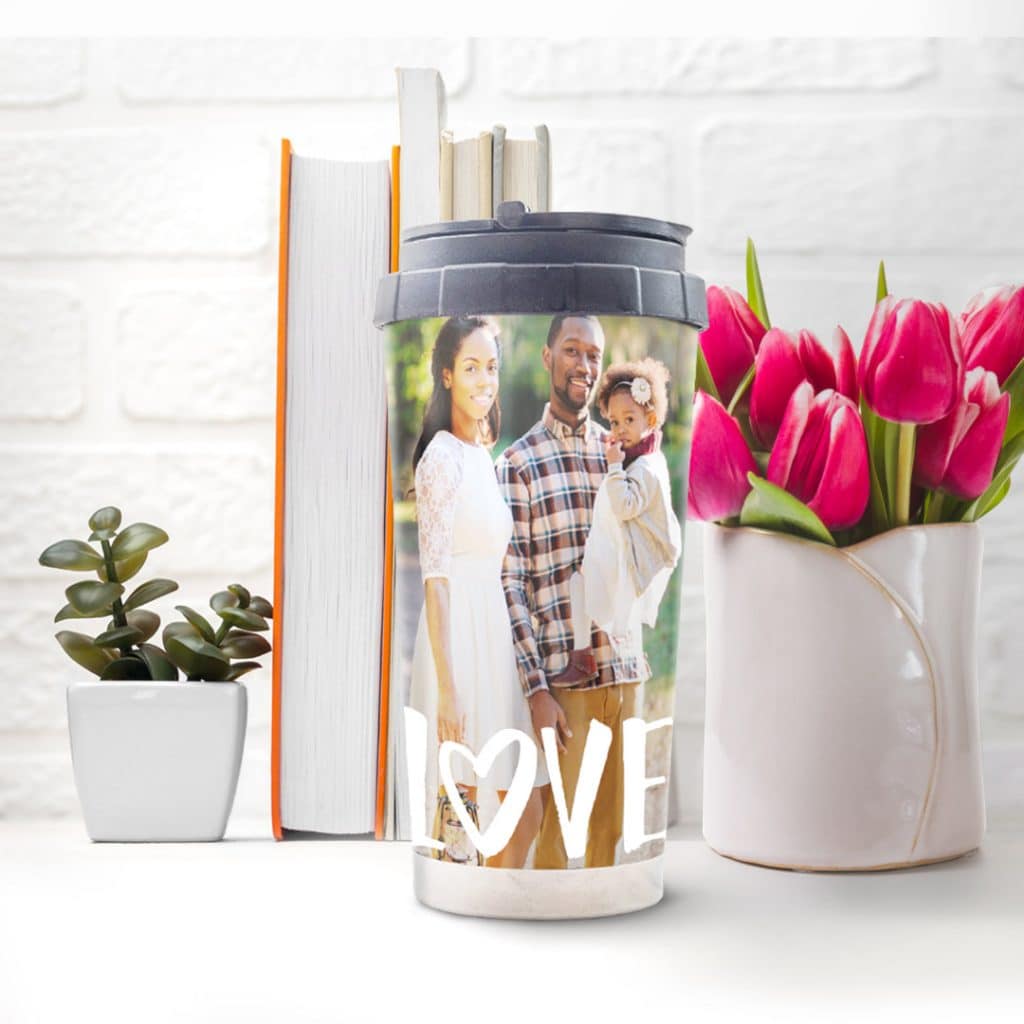 Create your own lovely tribute to the loveliest mum you know with a simple layout and favourite family portrait.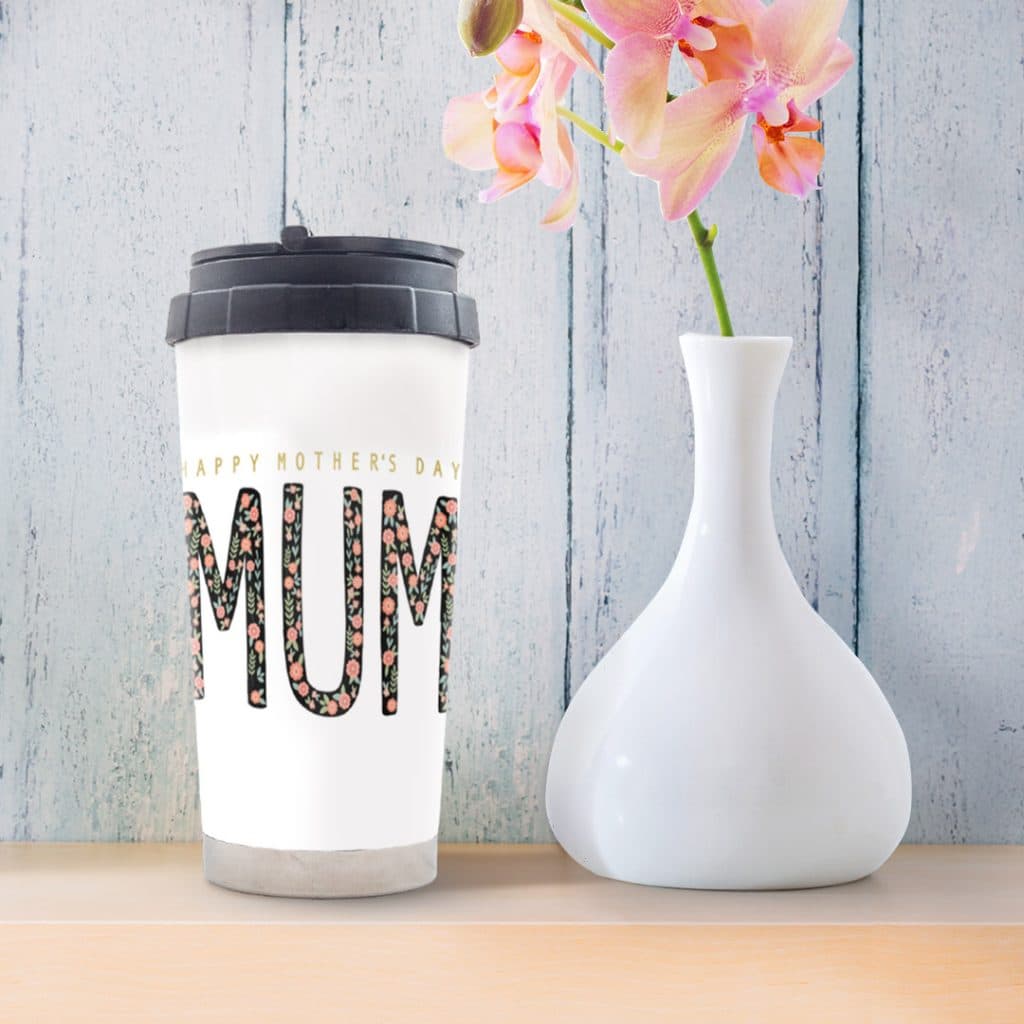 Sometimes, it's just simpler to spell it out for her: she's wonderful and very much loved.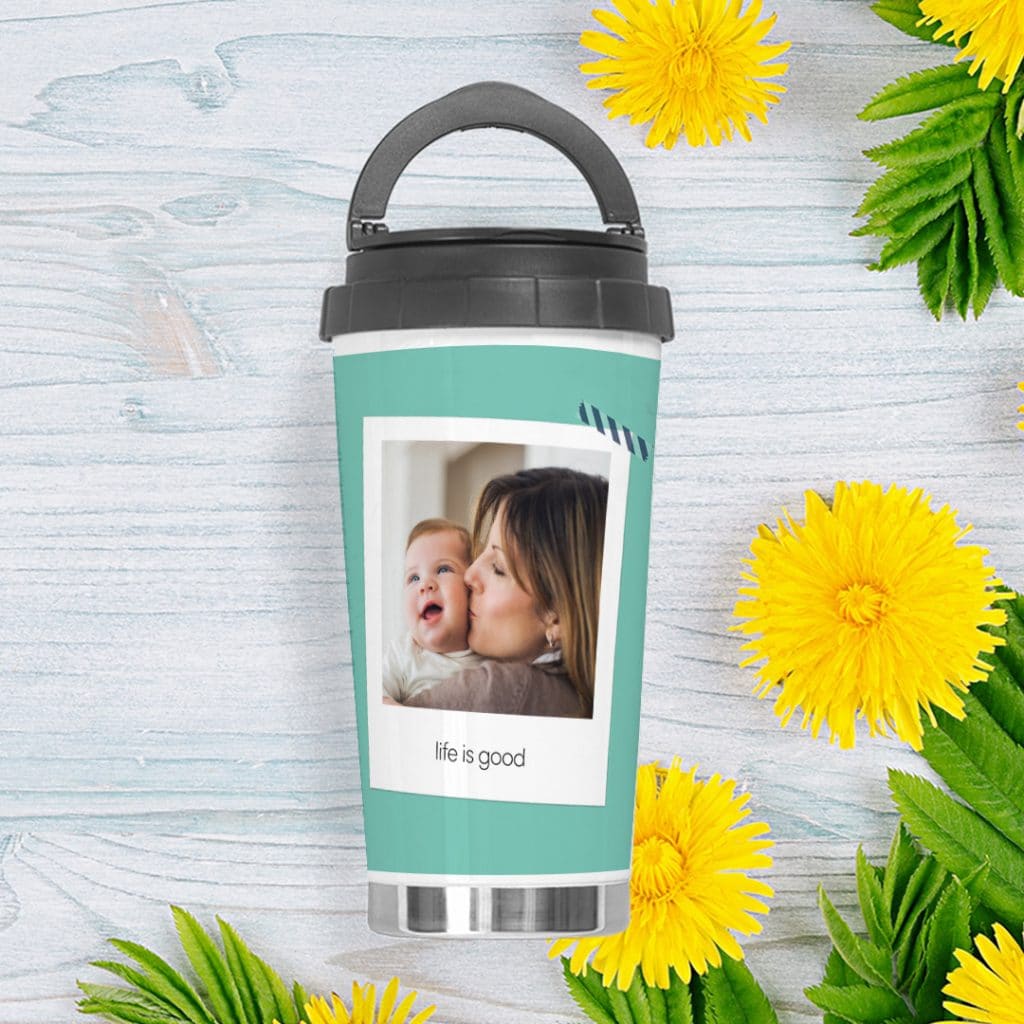 Decorate her new travel mug with snapshot-style reminders of how good it feels to be around her.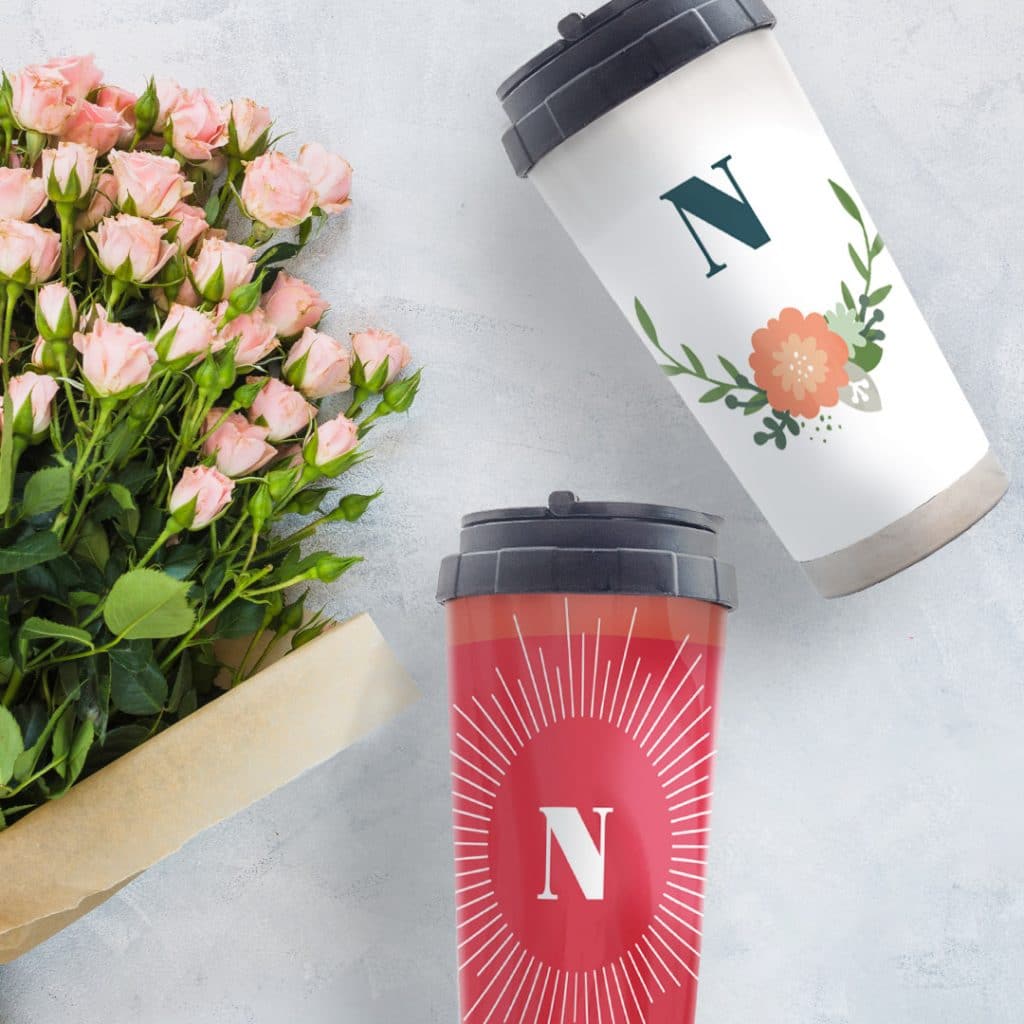 For a fancier feel, customise the mug with her initials and a gorgeous pattern.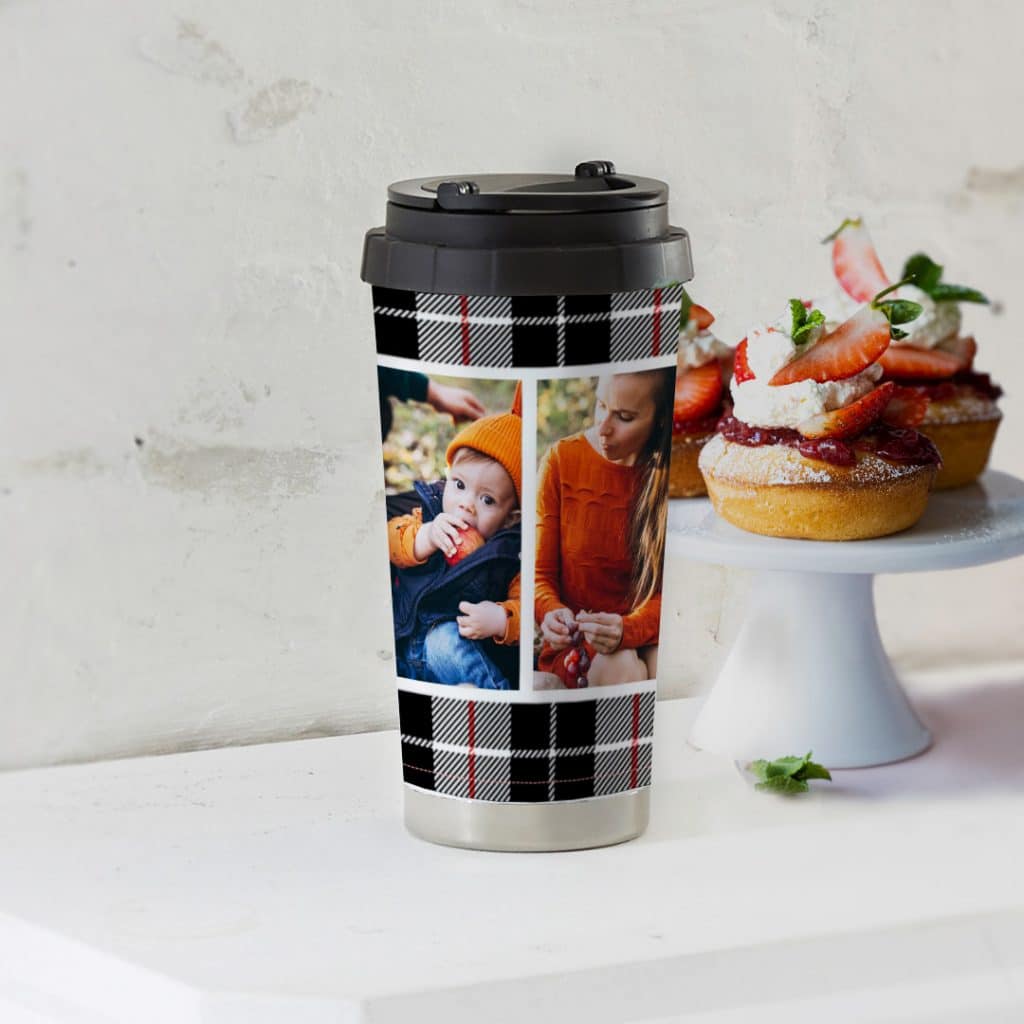 With a simple yet stylish plaid pattern, create an understated look for the no-fuss mum.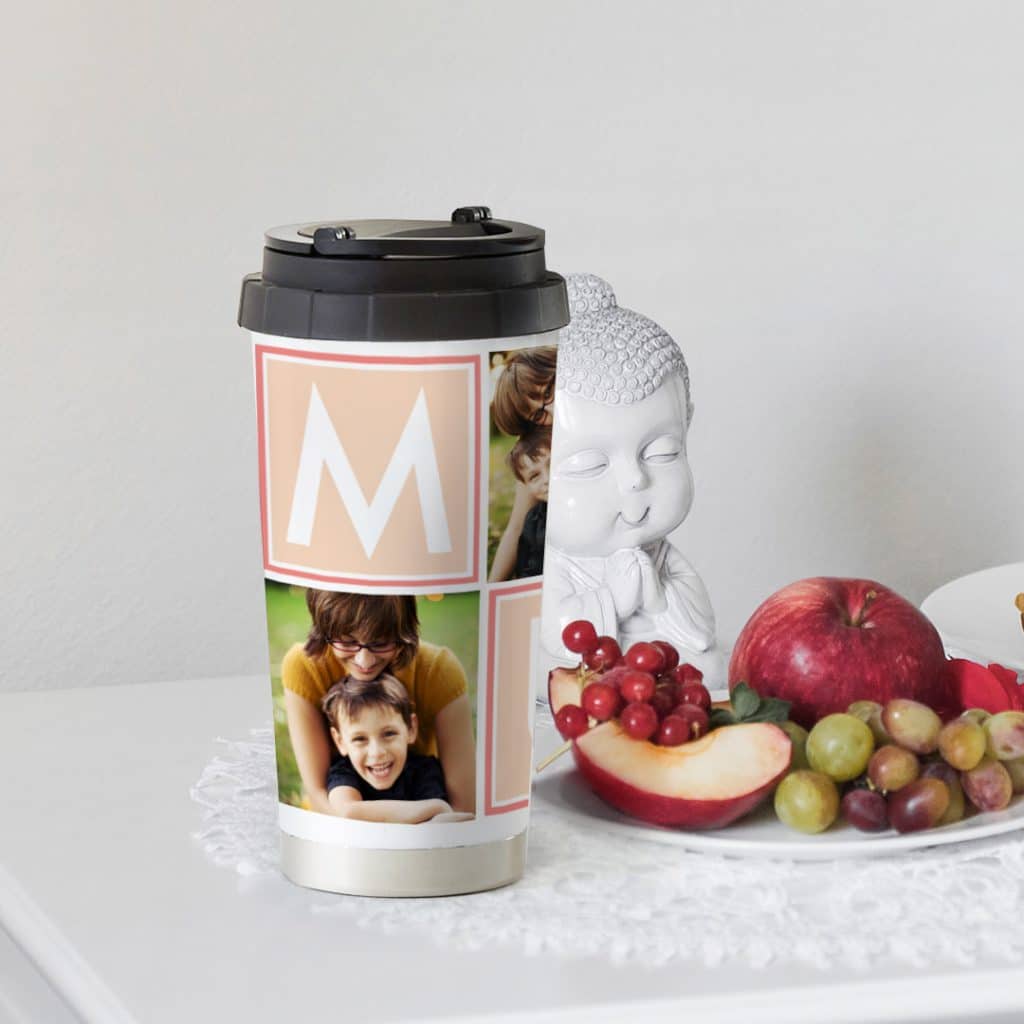 With a layout that recalls a beautiful vision board, inspire your dreamy mama with moments full of love.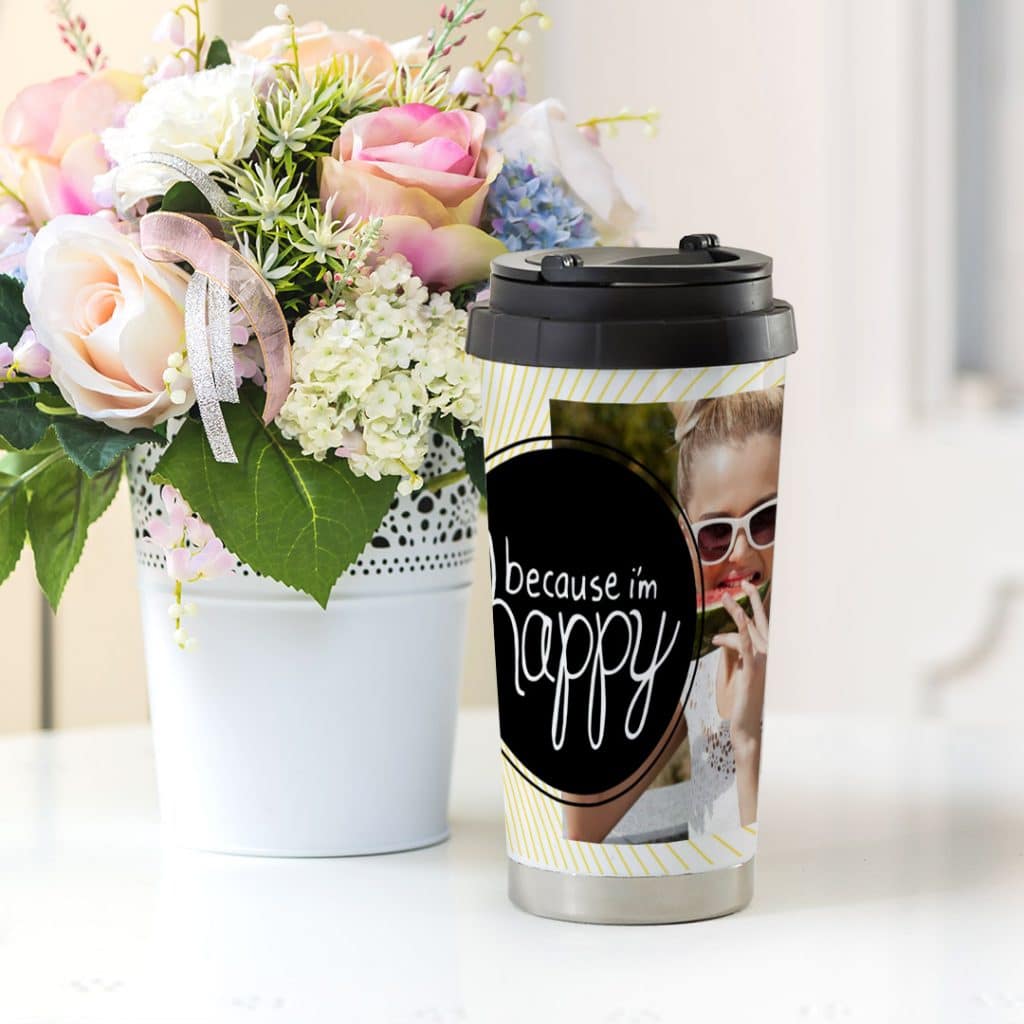 For the mum who loves sunshine and travel, why not gift her a mug that will remind her of her favourite summer holidays?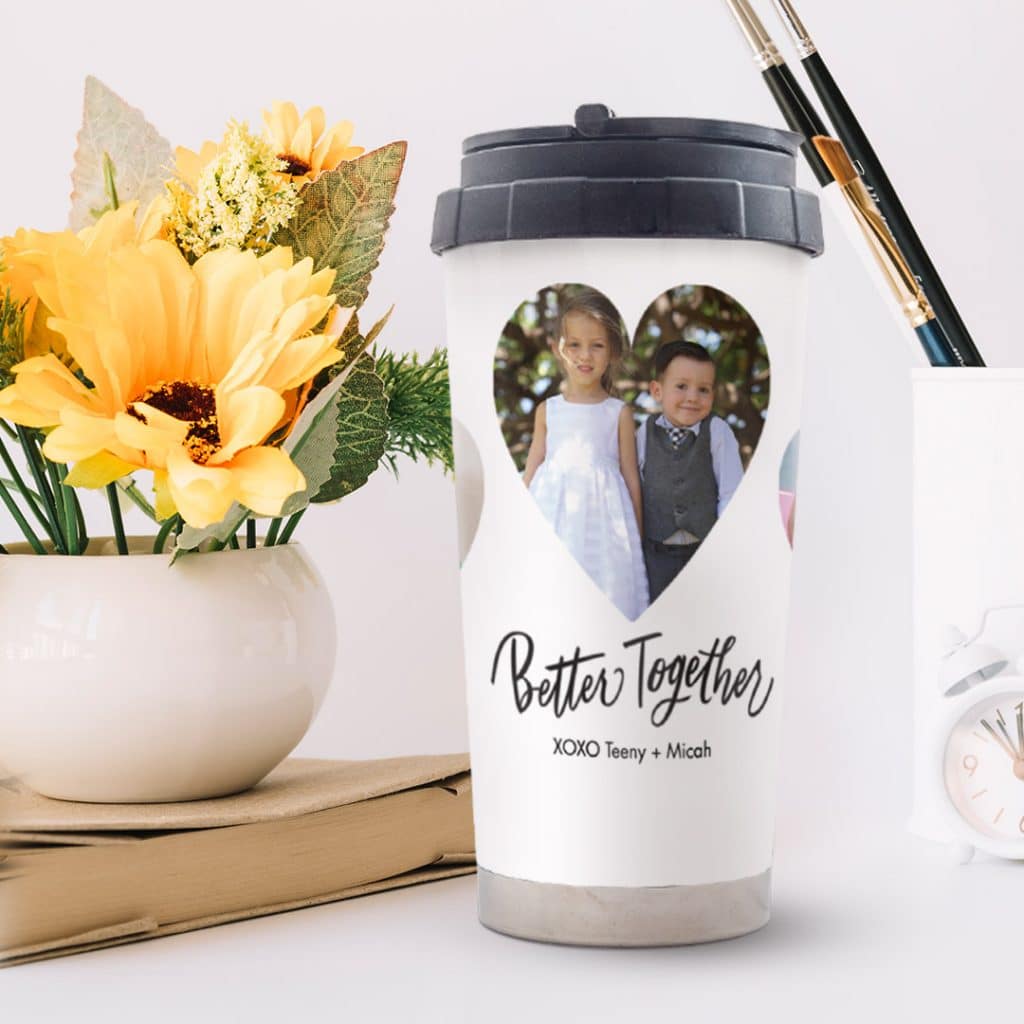 If you're going for a more classic look to your mug, choose this layout.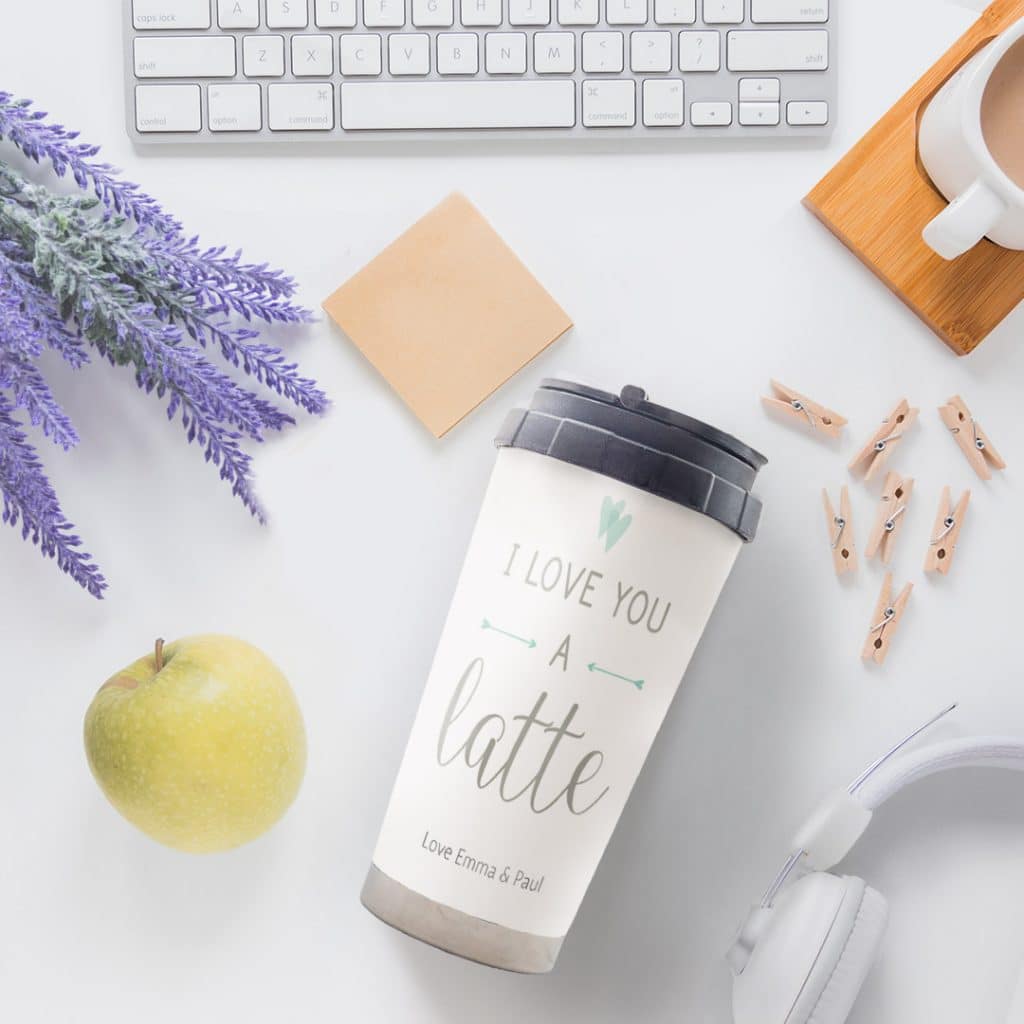 We all know a super busy and overworked pet mum so let's gift her the love she deserves with a custom travel mug that will suit her on-the-go lifestyle.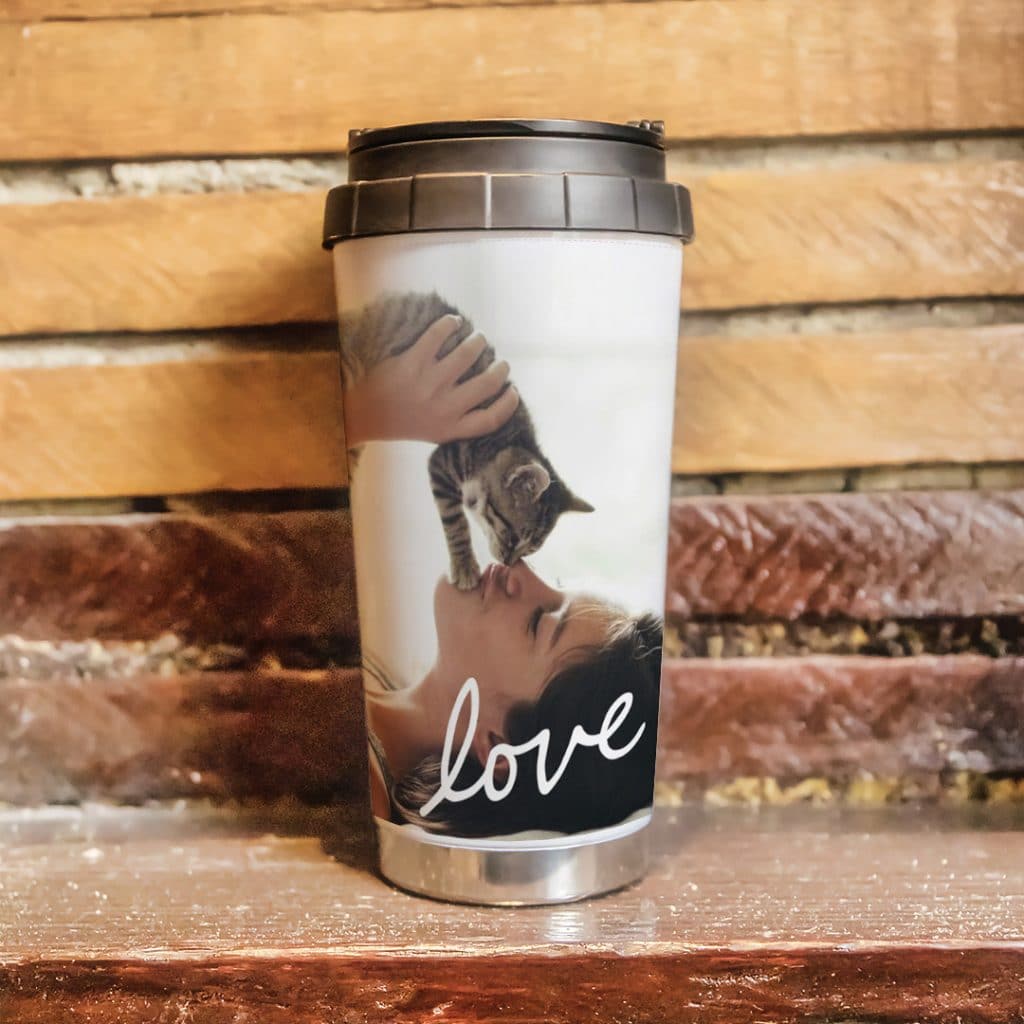 We all know a pet mum so let's gift her the love she deserves for being such a great pet parent!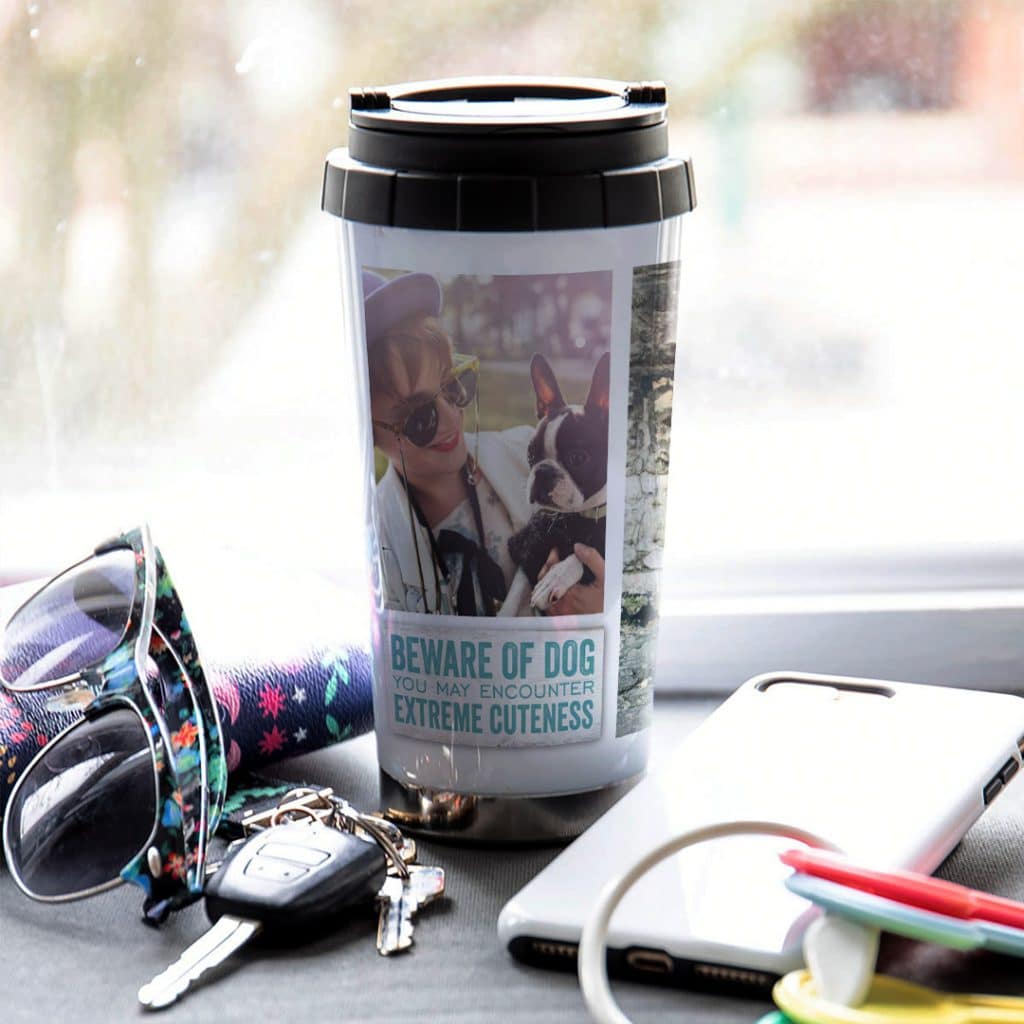 Here's a more playful, yet equally adorable, approach to the pet mum theme.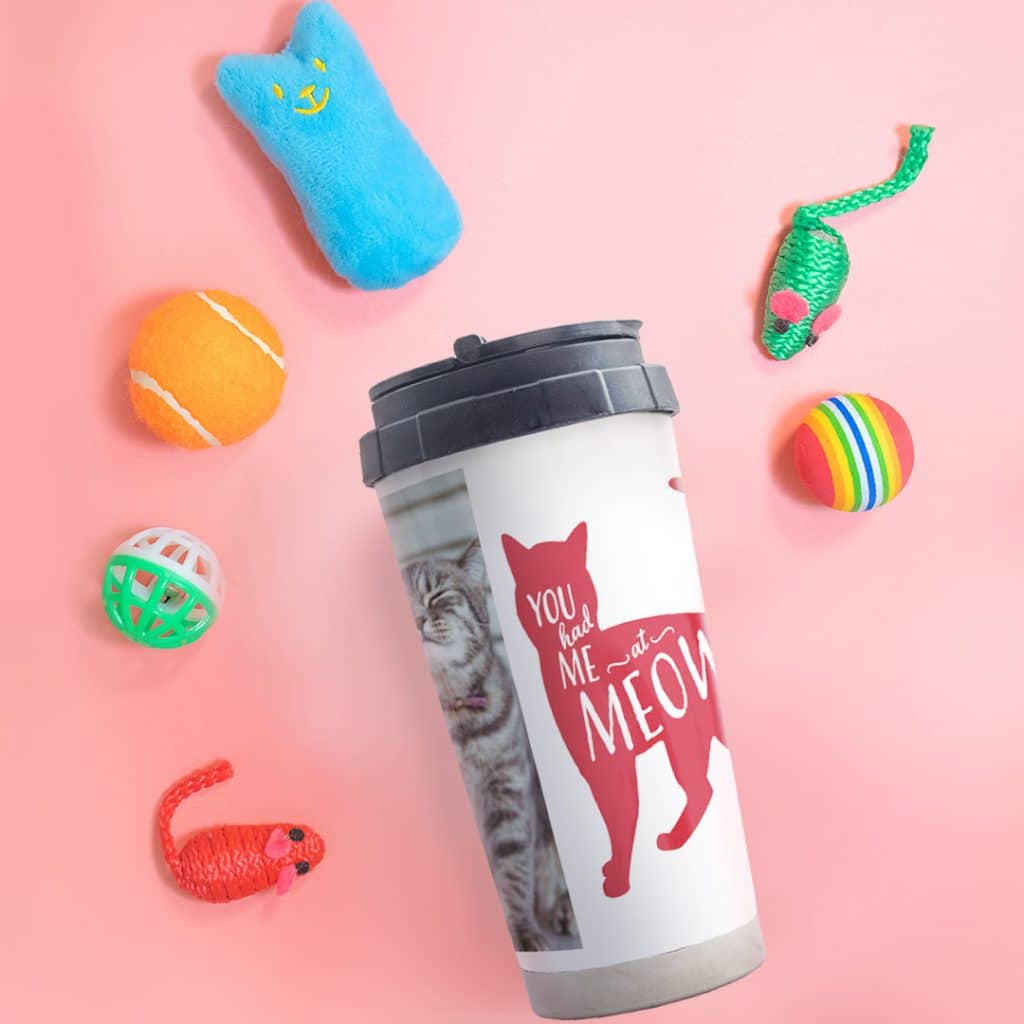 For the cat mum who loves her kitty more than anything else, gift her this sweet and practical reminder of what it's all for.
With our fun, user-friendly mug design builder, it's so easy to customise every aspect of your gift and add or swap embellishments from our wide range of cute options.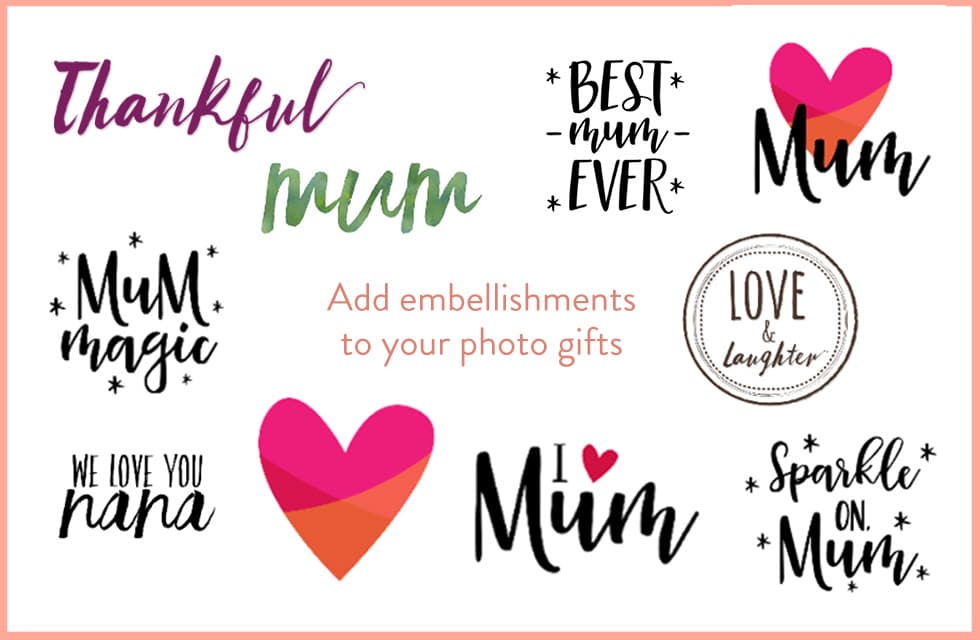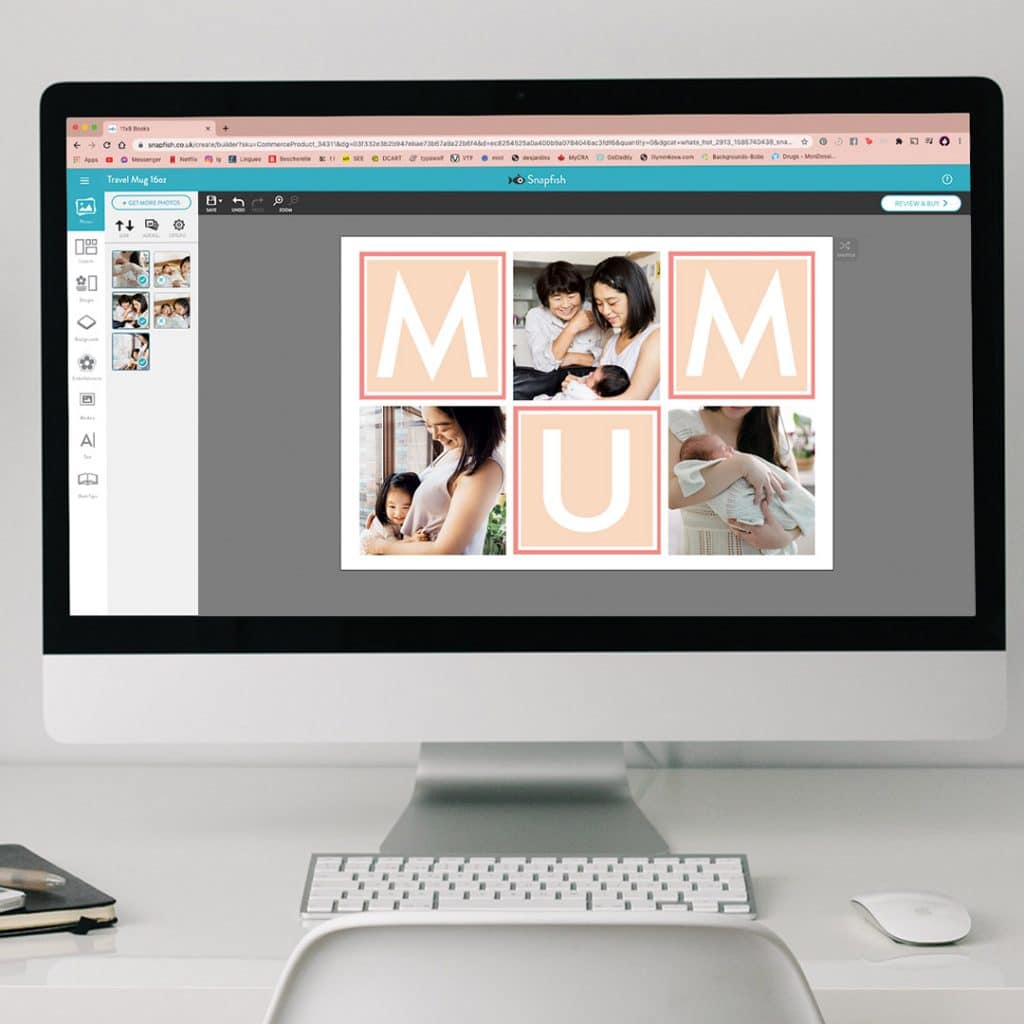 Which mug design will you pick to surprise and delight the mums in your life? Be sure to share it with us on social media! You can tag us with @snapfishuk in your photos on Instagram or Facebook or use the hashtag #snapfishuk. Don't forget to follow us on YouTube, Twitter and Pinterest, too. Check out the Snapfish site for even more wonderful ways to display your best!