Whether you're searching for a unique gift or simply looking for your new favourite mug, Snapfish 11oz Magic Mugs and 11oz colour mugs are a delightful way to showcase one's style while keeping delicious beverages nice and warm. Read on for our colour recommendations based on personality type.
Black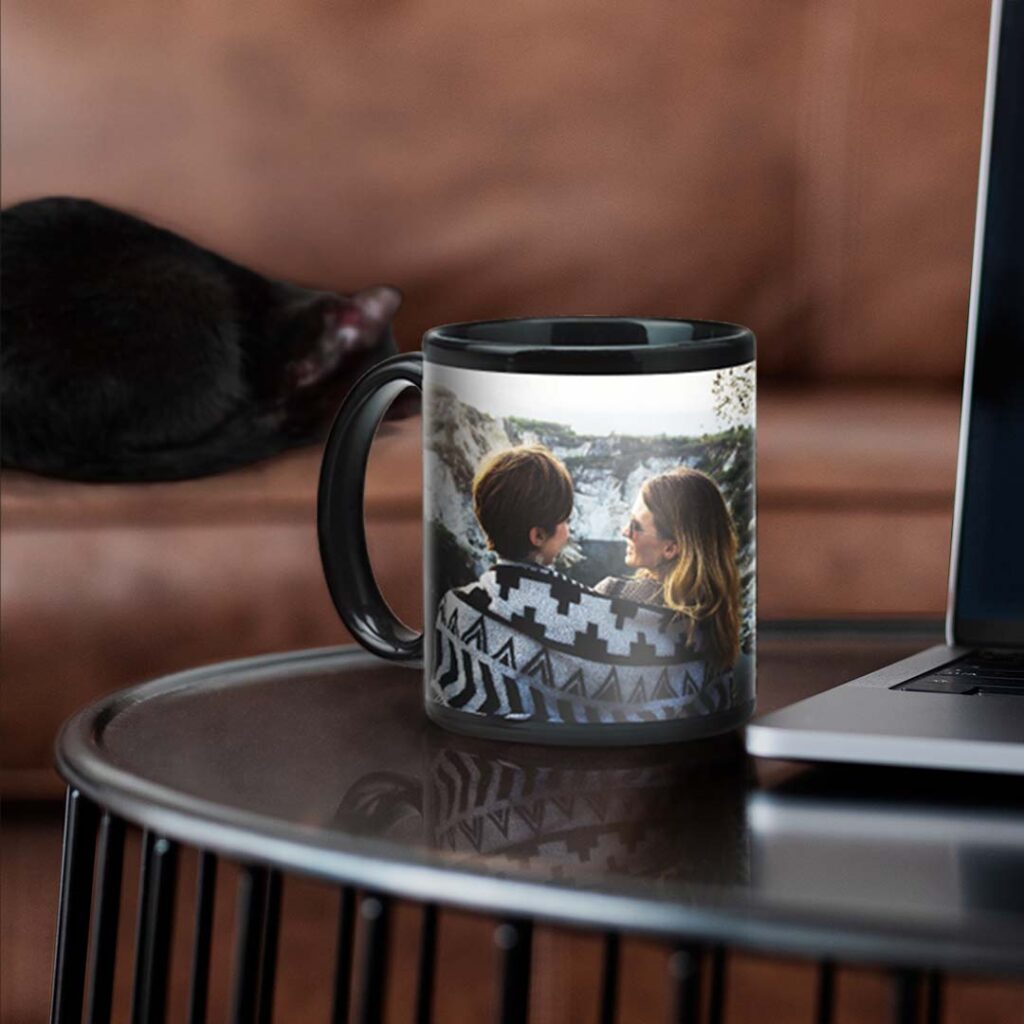 Baldassare Castiglione, a 16th-century Italian count, declared that "black is more pleasing than any other colour". It's been associated with fashion ever since. (Think Audrey Hepburn's iconic LBD from 'Breakfast at Tiffany's'.) This mug would be ideal for the chic people in your social circle and family. Or anyone who loves horror films. Create the standard 11oz black colour mug or 11oz heat sensitive magic mug now.
Red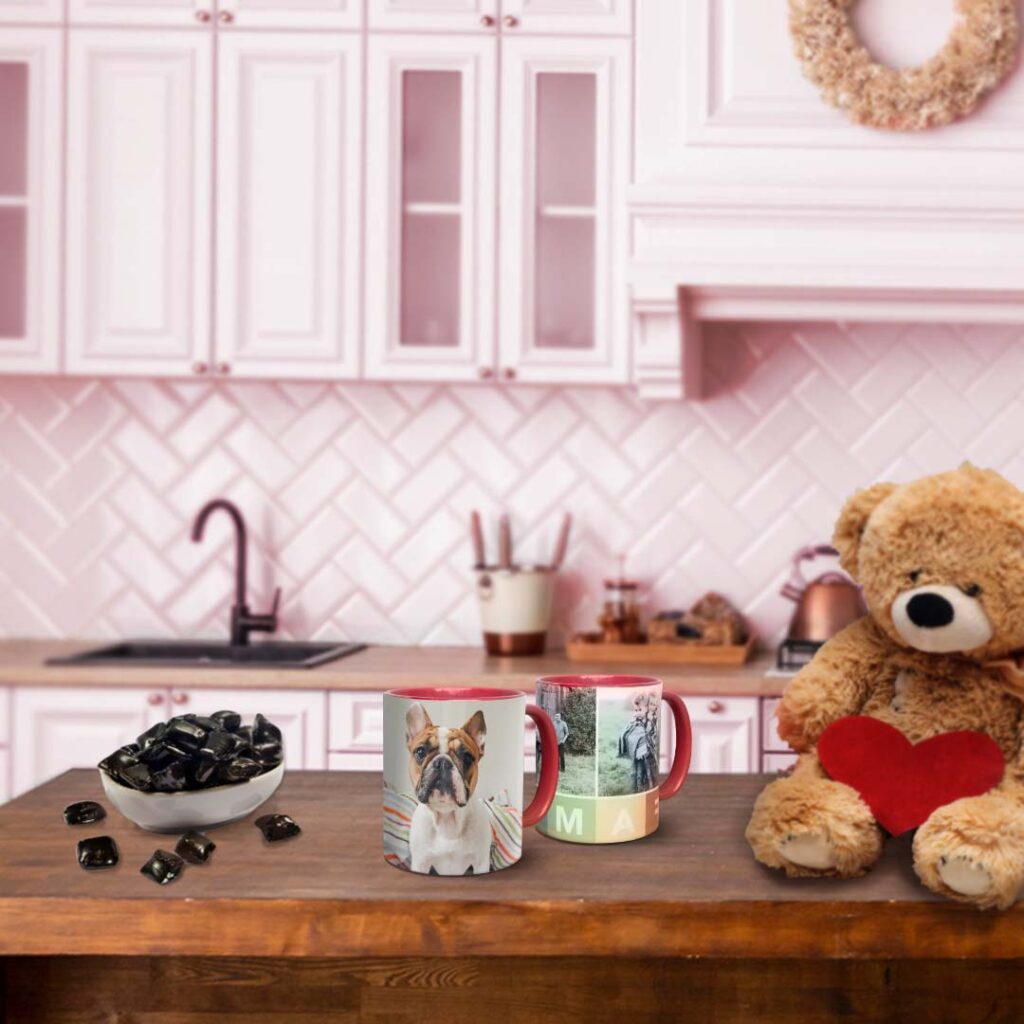 At once associated with Catholic Cardinals, Little Red Riding Hood and Valentine's Day, red is definitely a versatile colour. Pick this one for those you know who have strong, outgoing personalities. (The red mug can also be given to anyone whose favourite sports team wears the colour.) Create standard 11oz red colour mug now.
Blue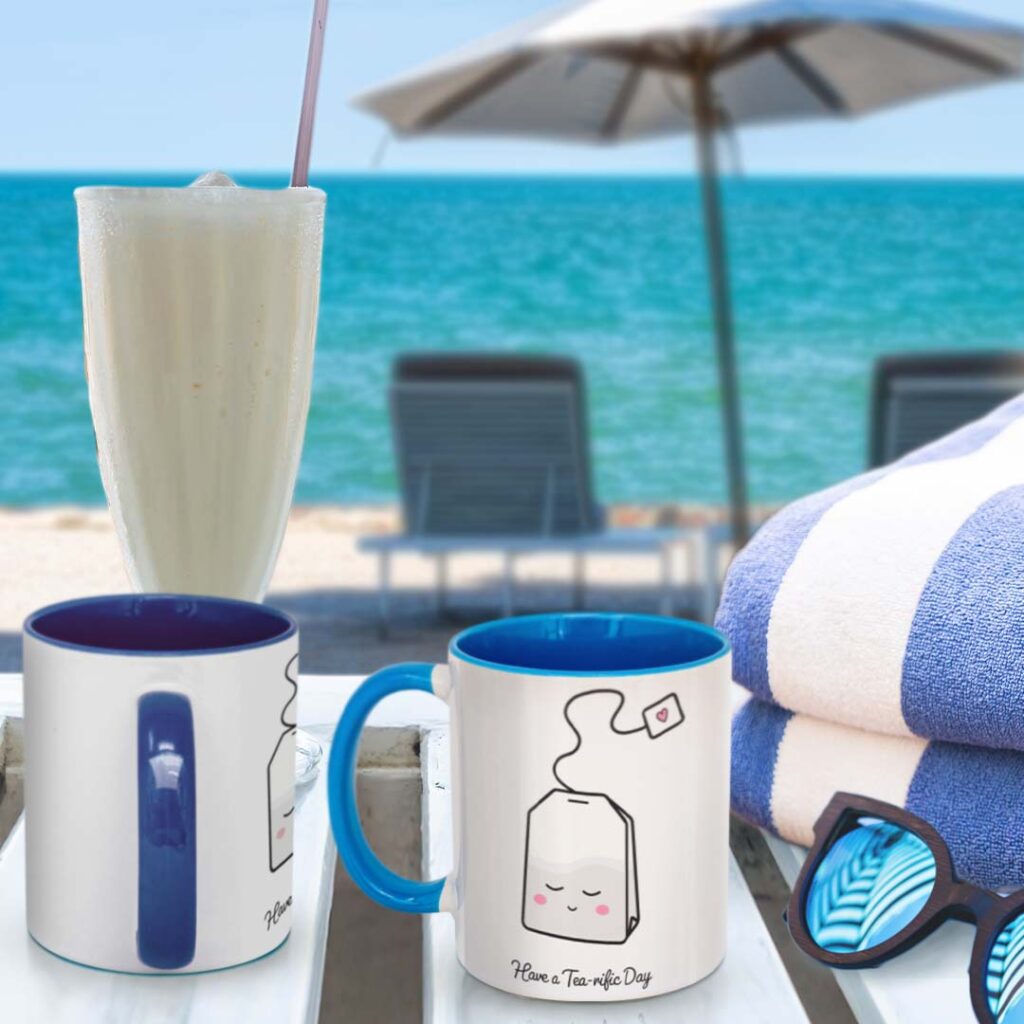 Thanks to blues music, expressions like "feeling blue", and Picasso's 'Blue Period', this colour is often tied together with melancholy and sadness. It is, however, also the colour of the sky and the ocean, so perhaps a blue mug would be best for your quieter, contemplative loved ones. Create standard light blue 11oz colour mug, or standard navy blue 11oz colour mug now.
Purple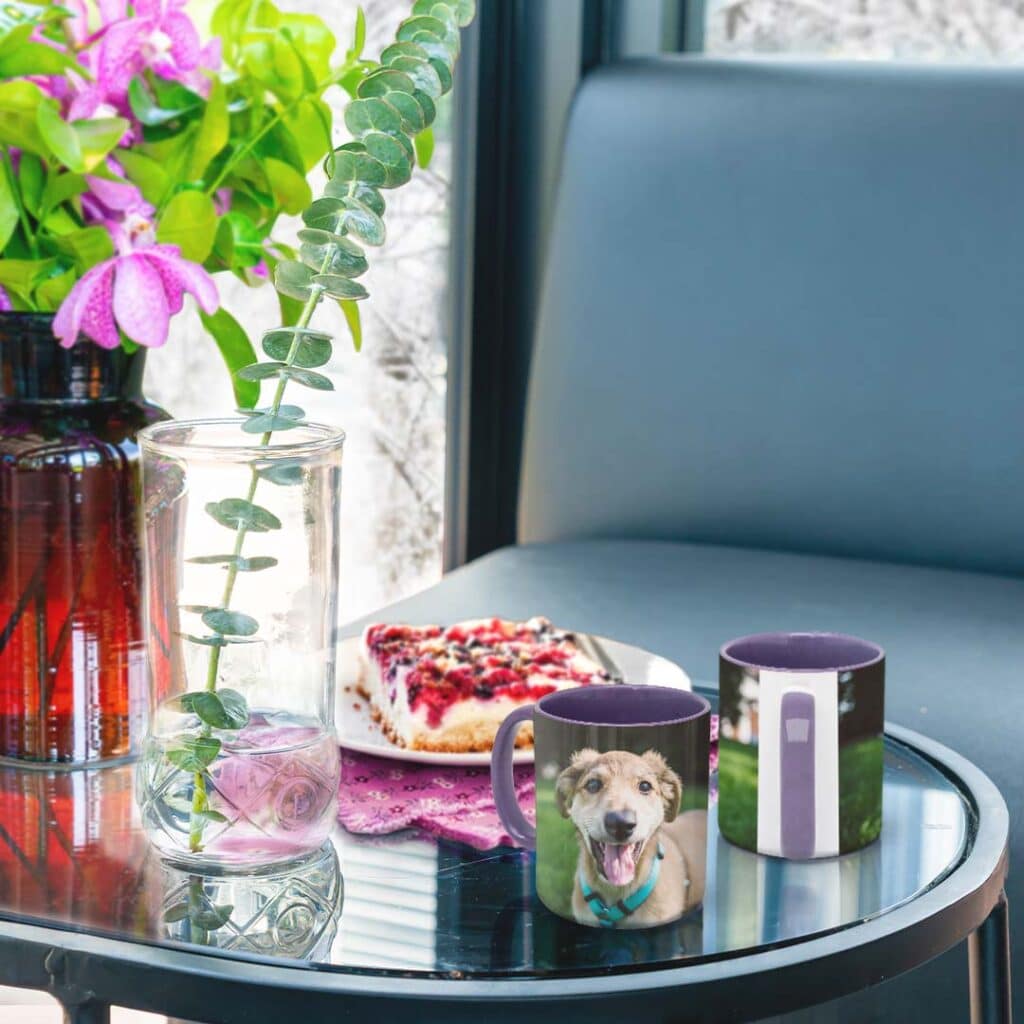 For a very long time, purple was associated with power and royalty. It's definitely not a colour for wallflowers, and would better suit those who favour bold fashions and exhibit flamboyant behaviour. Think of the most exuberant and confident people in your life for this mug. Create standard purple 11oz colour mug now.
White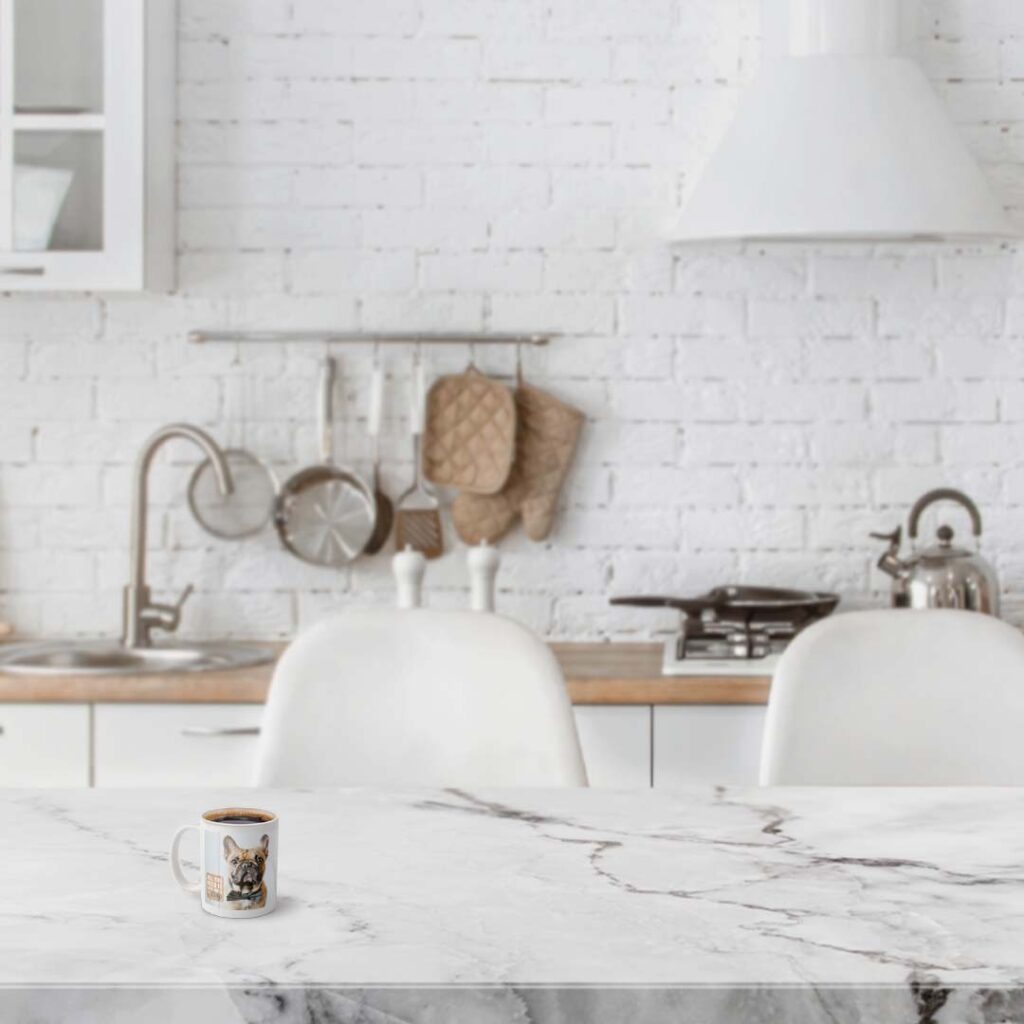 Throughout history, white fabrics such as cotton and wool had to be heavily processed in order to appear white. When people these days think of white, they probably think of cleanliness and simplicity. A white mug would be perfect for the person you know who loves nothing more than a pristine surface and uncluttered space. (It could also be great for anyone who loves meditation and yoga!) Create standard white 11oz colour mug now.
Orange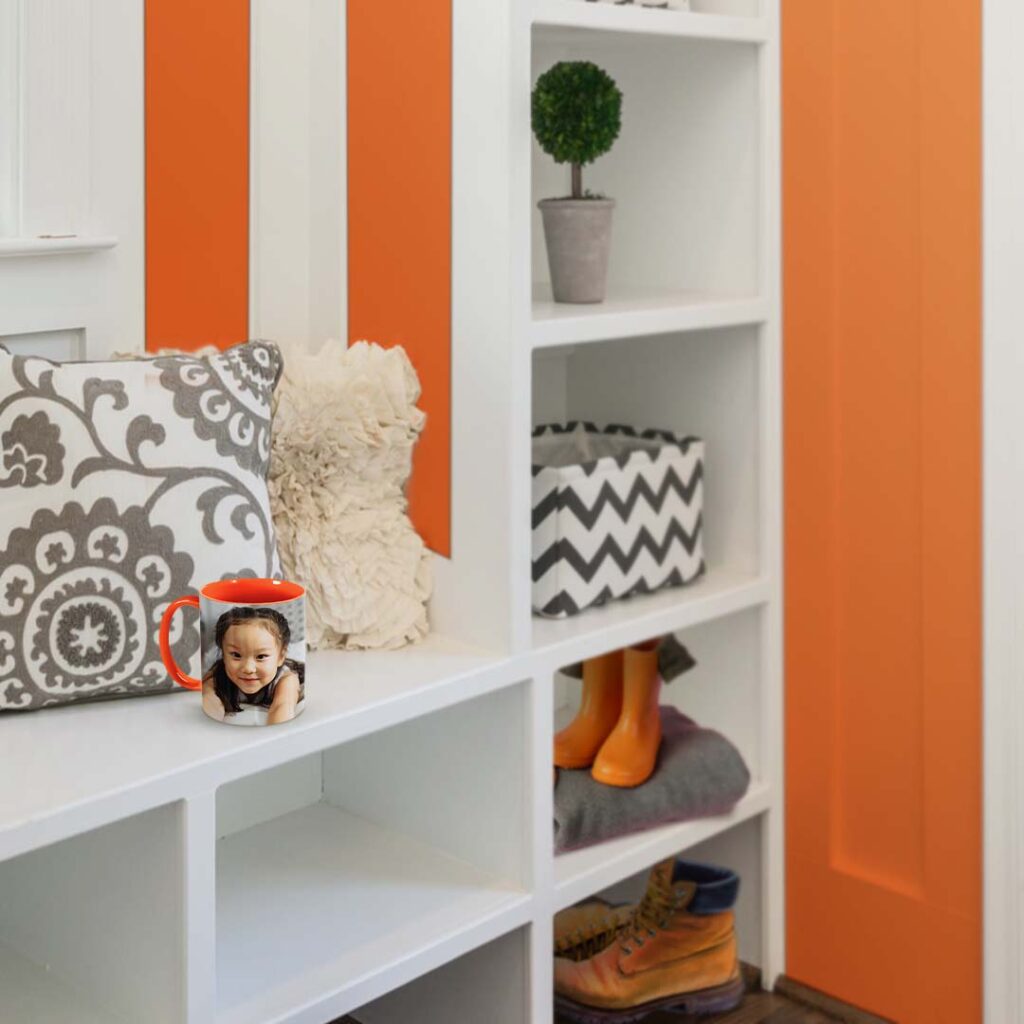 If blue inspires dreamy, gentler thoughts, then its colour-wheel opposite must seem comparatively lively and energetic. The artist, Wassily Kandinsky, wrote that "orange is like a man, convinced of his own powers". Orange is not for the meek; this colour would suit self-assured and assertive friends or loved ones. Create standard orange 11oz colour mug now.
Pink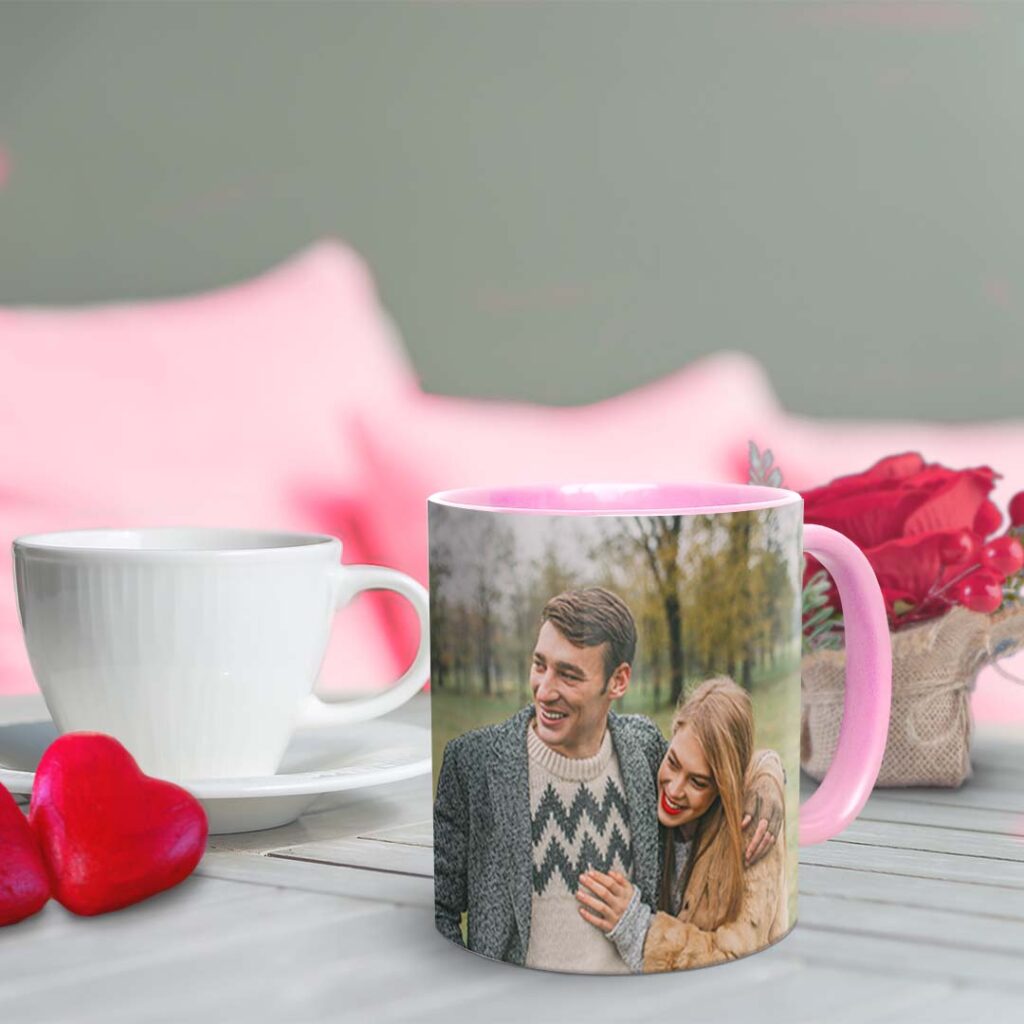 In trying to come up with a name for the pale red pigment, most romance languages used some variation of the word 'rose' (from the popular flower). The English, however, drew inspiration from another flower, Dianthus plumarius, also known as the 'common pink', 'garden pink', 'wild pink', or simply 'pink'. As with flora, the colour continues to evoke delicacy and beauty, so pick this lovely hue for the elegant ones in your life. Create standard pink 11oz colour mug now.
Yellow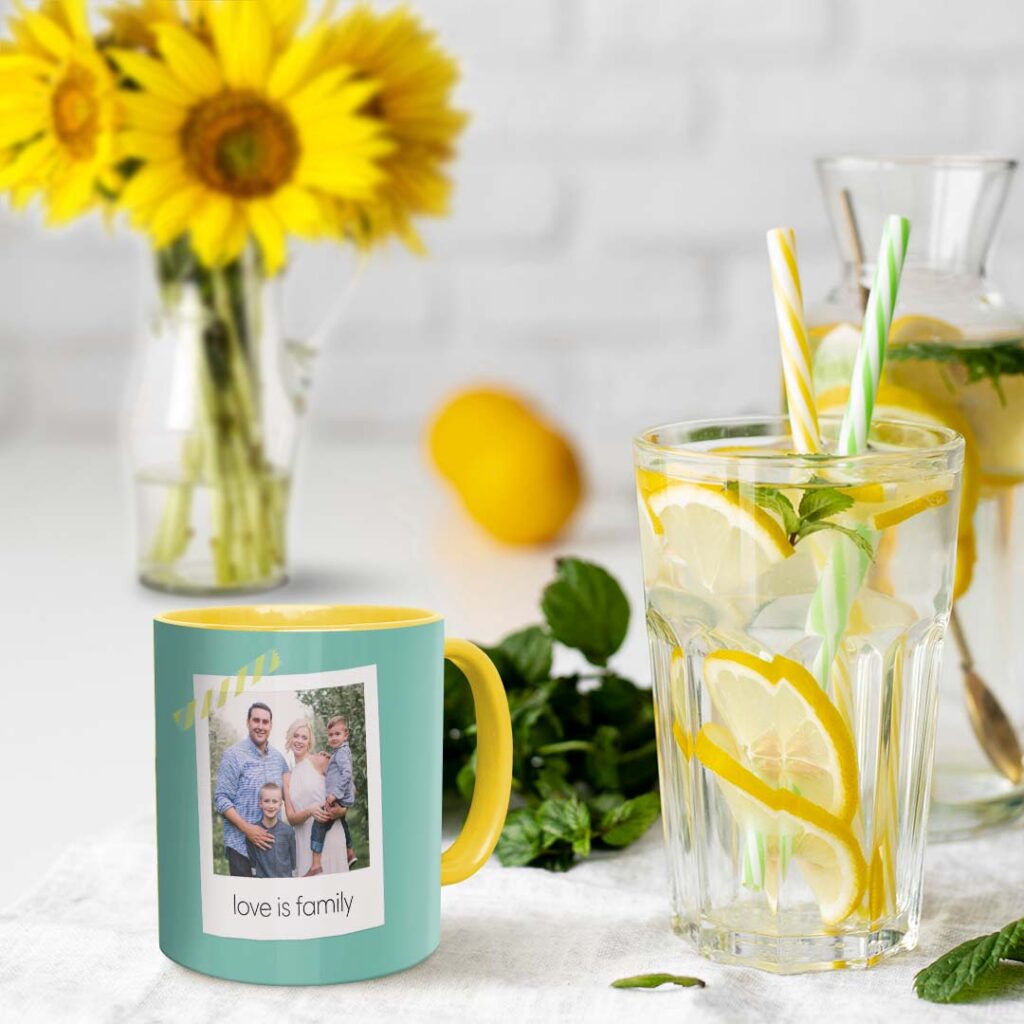 The art historian, B. N. Goswamy, has claimed that yellow is "the rich luminous colour that holds things together, lifts the spirit and raises visions". To this day, many people's spirits have been lifted by the colour yellow. (Think sunflowers, rain jackets, and children depicting a bright yellow sun in their adorable drawings.) Choose this mug for the sunnier, more cheerful people in your circle. Create standard yellow 11oz colour mug now.
Green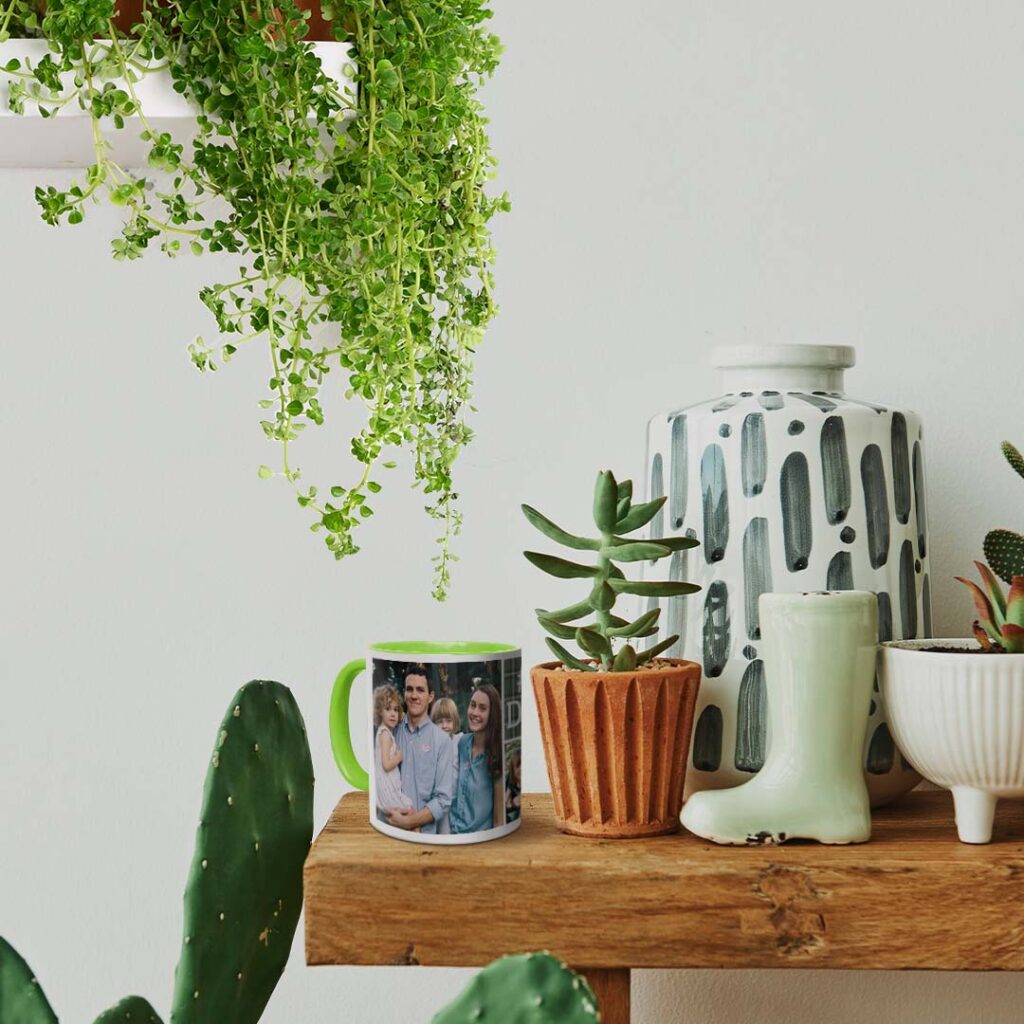 The ancient Egyptian hieroglyph for green is the papyrus stalk, a plant considered very important by the Egyptians. In the West, the colour is associated with the arrival of spring, the verdant countryside and environmentally-friendly actions. A green mug would really delight the friend or family member who loves nature or has a lot of houseplants. Create standard green 11oz colour mug now.
Which mug colour do you identify with? Share it with us on social media! You can tag us with @snapfishuk in your photos on Instagram and Facebook, or use the hashtag #snapfishuk. Don't forget to follow us on YouTube, Twitter and Pinterest, too. Check out the Snapfish site for even more new custom gift and home decor ideas.