Make Mum feel extra special this Mother's Day with a carefully curated goodie bag full of personalised treats for her to fall in love with. Whatever type of Mum she is, she's bound to appreciate the thoughtful Mother's Day gifts and cards you create for her.
Here are a few swag bag ideas for Mum this Mother's Day (March 22nd 2020)
For All The Mums And Grans:
Stuff your Mother's Day gift bag with personalised treat like our photo tile with stand, coasters, rectangular tin box (where she can store all her treasures), and a latte mug for her morning coffee. Top it all off with a custom card to say, "Happy Mother's Day, Mum. Thanks for all that you do!"
Need help crafting the perfect card message to go with your perfect gift bag? Check out our blog post on what to write in a Mother's Day card.
For School Run Mums: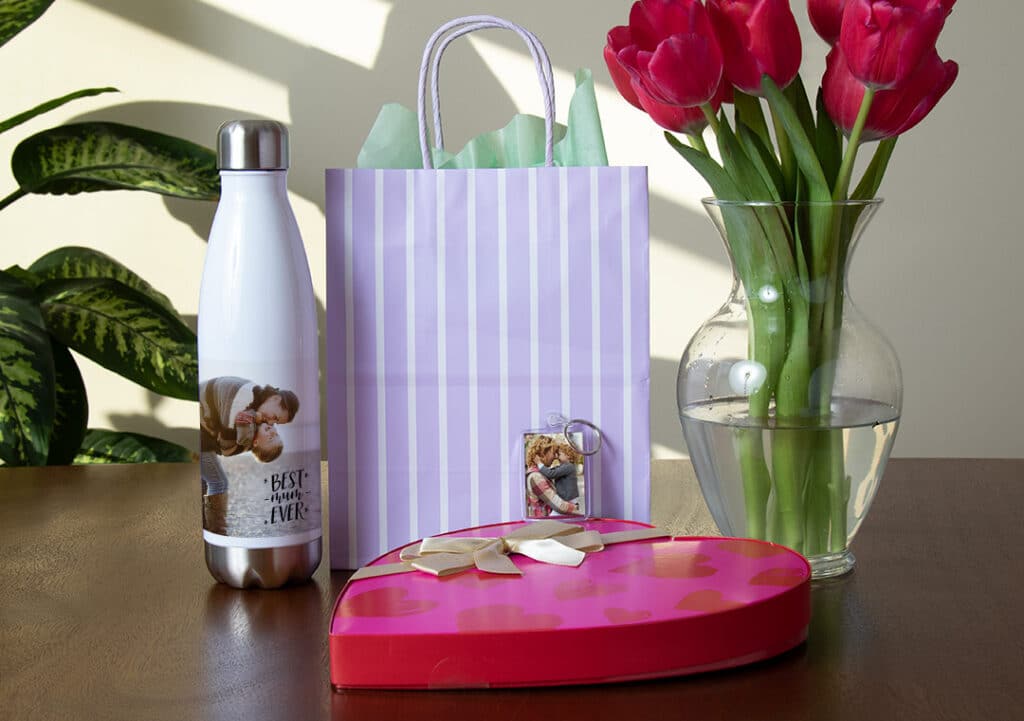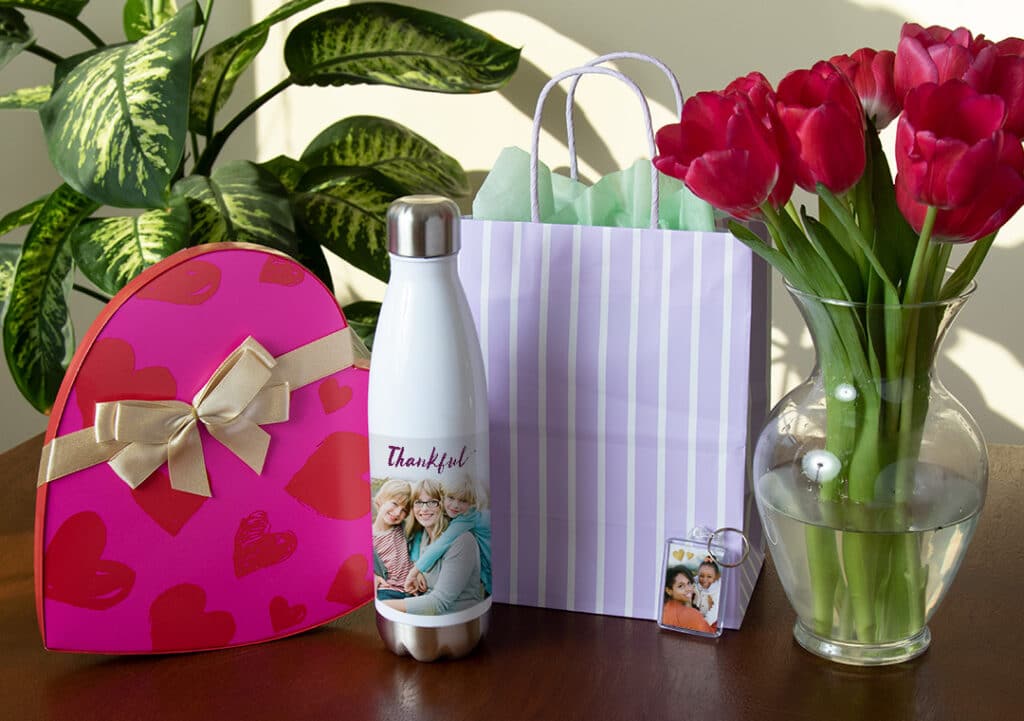 Your Mum will love this collection of handy yet delightful personalised gifts to make her morning drop-off that bit more pleasant. Add custom acrylic keyrings, a personalised water bottle, a box of chocolates (and, of course, a custom Mother's Day card, too!) to your gift bag for instant Mummy points!
For Stay At Home Mums:
If your Mum spends her days at home, she will love this collection of personalised gifts to help her keep you close to her heart throughout the day. Think 8×8″ canvas sets (with your smiling faces greeting her whenever she enters the room) and cute customised coasters (with fun drawings and sayings that'll perfectly match her favourite morning coffee or latte mug). Personalised acrylic fridge magnets will brighten up the fridge (they are handy for holding your kid's art drawings or the inevitable shopping lists), and a custom keyring with a photo of the two of you to bring a smile to her face every time she opens the front door. Don't forget to top it all off with a unique Mother's Day card, personalised by you!
For Working Mums: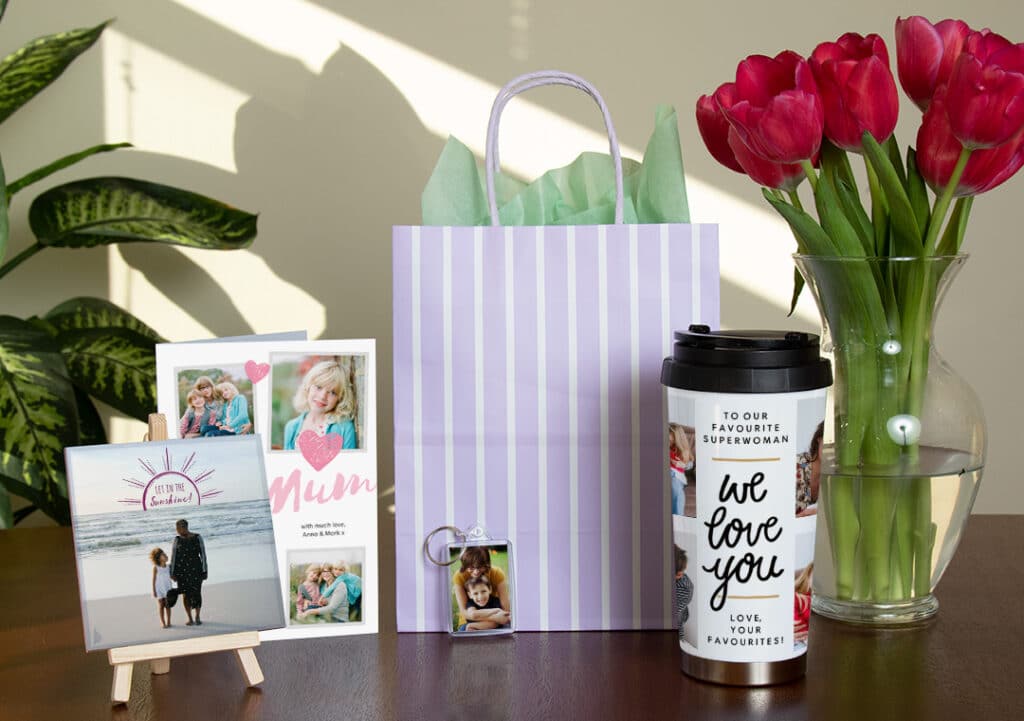 Leaving the house every morning and being away from you is hard, so bring some warmth to her day with a personalised travel mug for her mandatory morning coffee or tea, and a photo tile with stand for her desk in the office. She will love carrying her house keys on the custom photo keyring, too. Browse our range of Mother's Day card designs here to choose the perfect Mother's Day card.
Not what you were looking for? Check out our range of custom Mother's Day gift ideas. Prices start from just £2.99.
Please share your custom Mother's Day gift packs for Mum with us. We love seeing what you create. Remember to tag us with @snapfishUK or #snapfishUK when you share on Facebook, Instagram and Pinterest.