We challenged bloggers to bring their photos home in unexpected, beautiful ways. Today, we're sharing an excerpt from Fritha's blog – Tigerlilly Quinn, who used Snapfish Home Decor to add the final touches to her office makeover.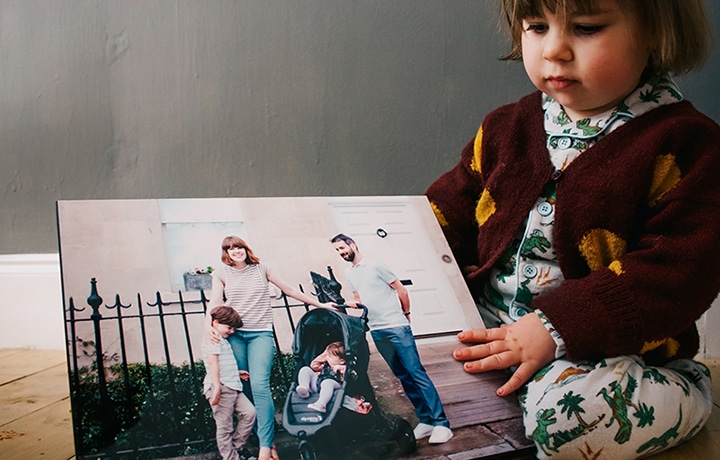 Office makeover excerpt from Tigerlilly Quinn: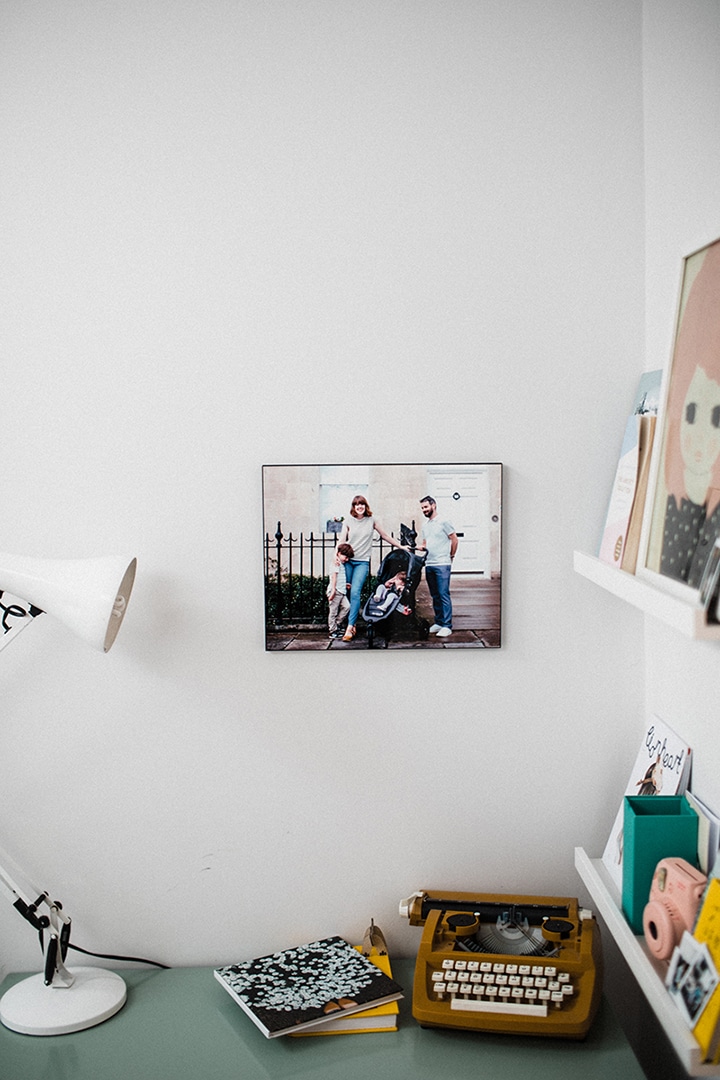 We created this space recently as I really needed somewhere to work from that wasn't the sofa. As we currently live in a two bed with no real opportunities to create an office area we made me a little area on the landing! I currently have my desk and little shelves and it's all the space I really need to take my laptop and notepad. I wanted to make the area a bit more personal though so when I saw that Snapfish did wooden canvases I knew that it would look lovely above the desk.
My family are always my biggest inspiration in my life and my job so being able to see us on this beautiful wall art every day really gives me the motivation to plough through my emails!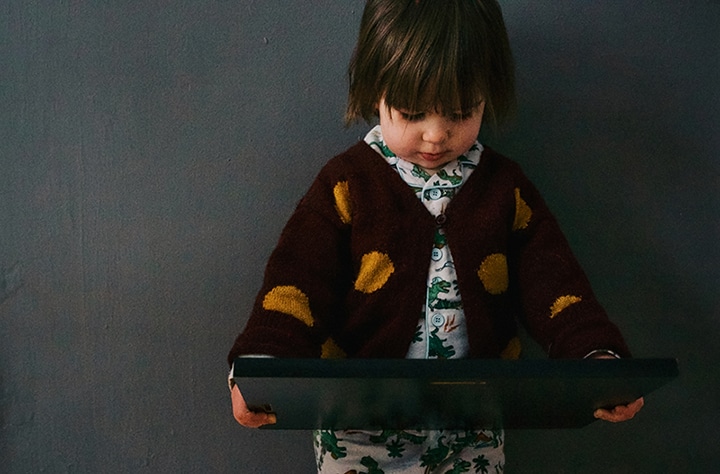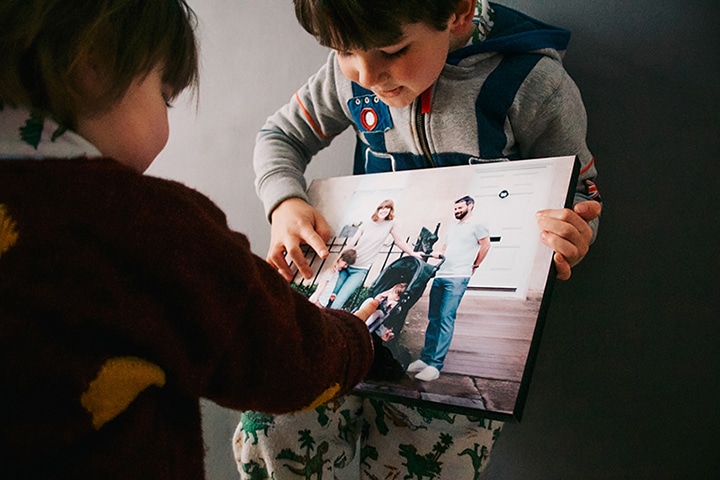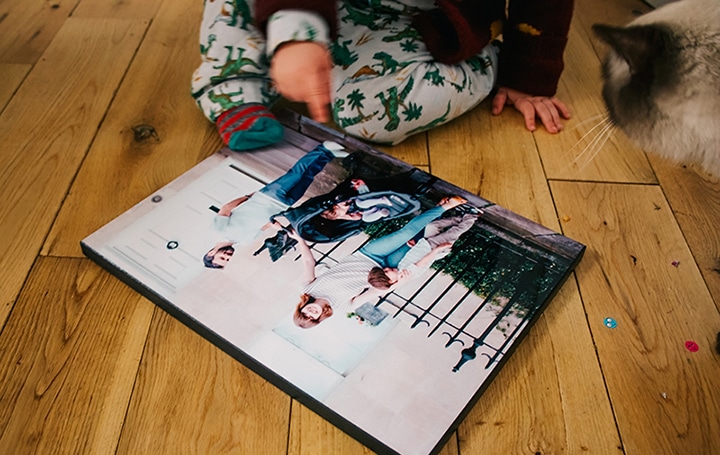 Read Fritha's full blog post to see how she transformed her photos into stunning Home Decor.
All photos via Tigerlilly Quinn