How to create a stunning metal print with your pictures.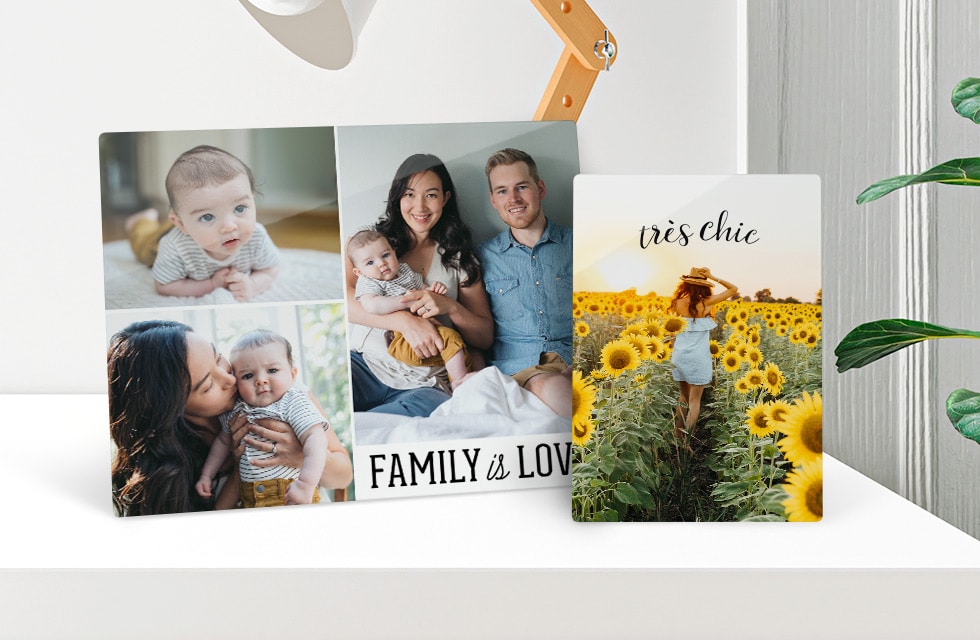 Metal prints, also known as metallic or aluminium prints, are modern tabletop or wall photographs printed onto sleek metal panels. These light-catching pieces can be hung or displayed in a living room, bedroom, home office or any other favourite spot in the house. Metal prints bring your photographs to life and make for a great conversation starter.
Check out our range of metal photo prints from 7×5" tabletop, 10×8" tabletop or wall-mounted, to 14×11" wall-mounted options. Any of these are sure to impress!
Why Choose A Metal Print?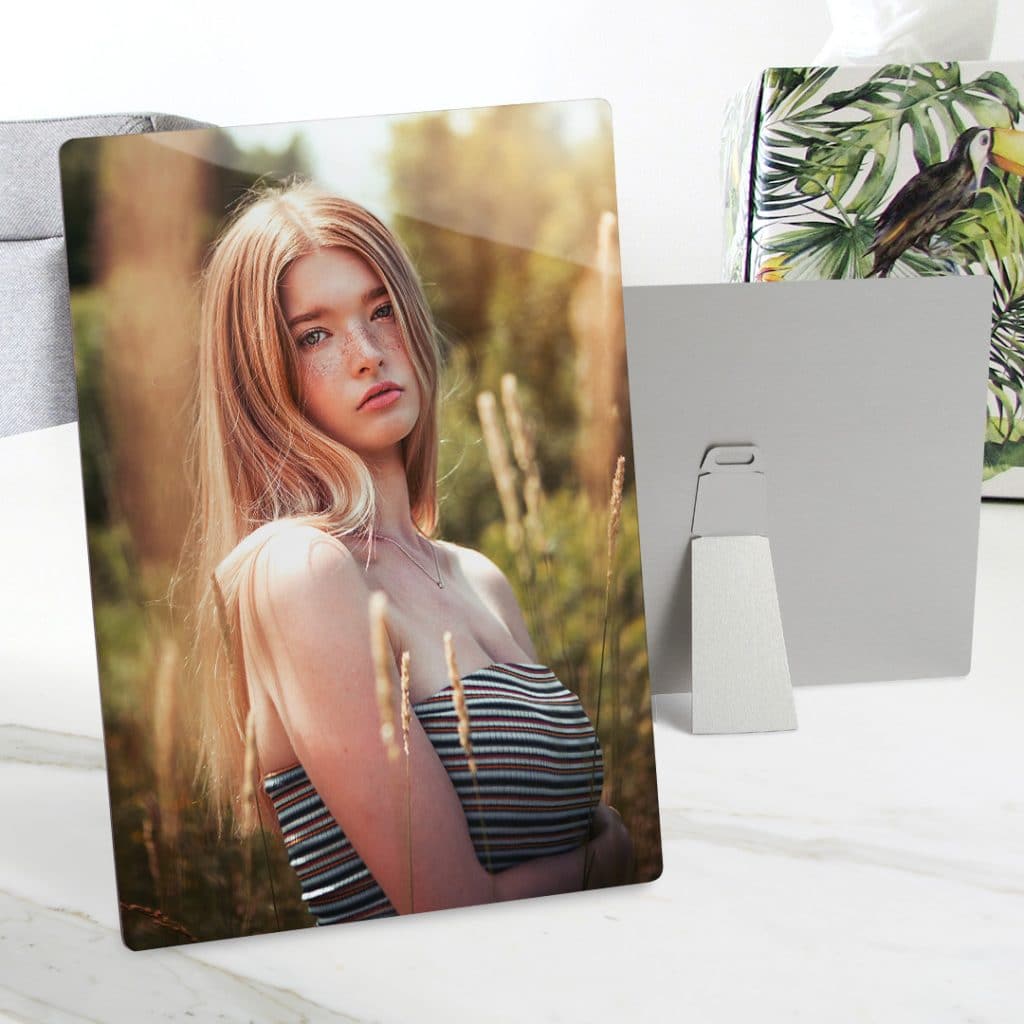 Snapfish metal prints use a frameless design; they are also scratch-resistant and waterproof, so you can display or hang it in your kitchen, bathroom, or even playroom, without worrying about damage or rust. Because of its durable material and professional finish, your custom metal art will look as new in twenty years as it did on the day it arrived!
Printed directly onto a high-quality coated glossy aluminium surface which makes your photos pop, photos look clearer and more radiant than on a canvas print, where the ink soaks into the canvas material.
Your printed metal panel will suffer from less glare than a framed piece of art or photo, since there is no glass for light to reflect from. We still recommend that you don't place your metal print in direct sunlight, in order to reduce any possible fading on the image.
Things To Consider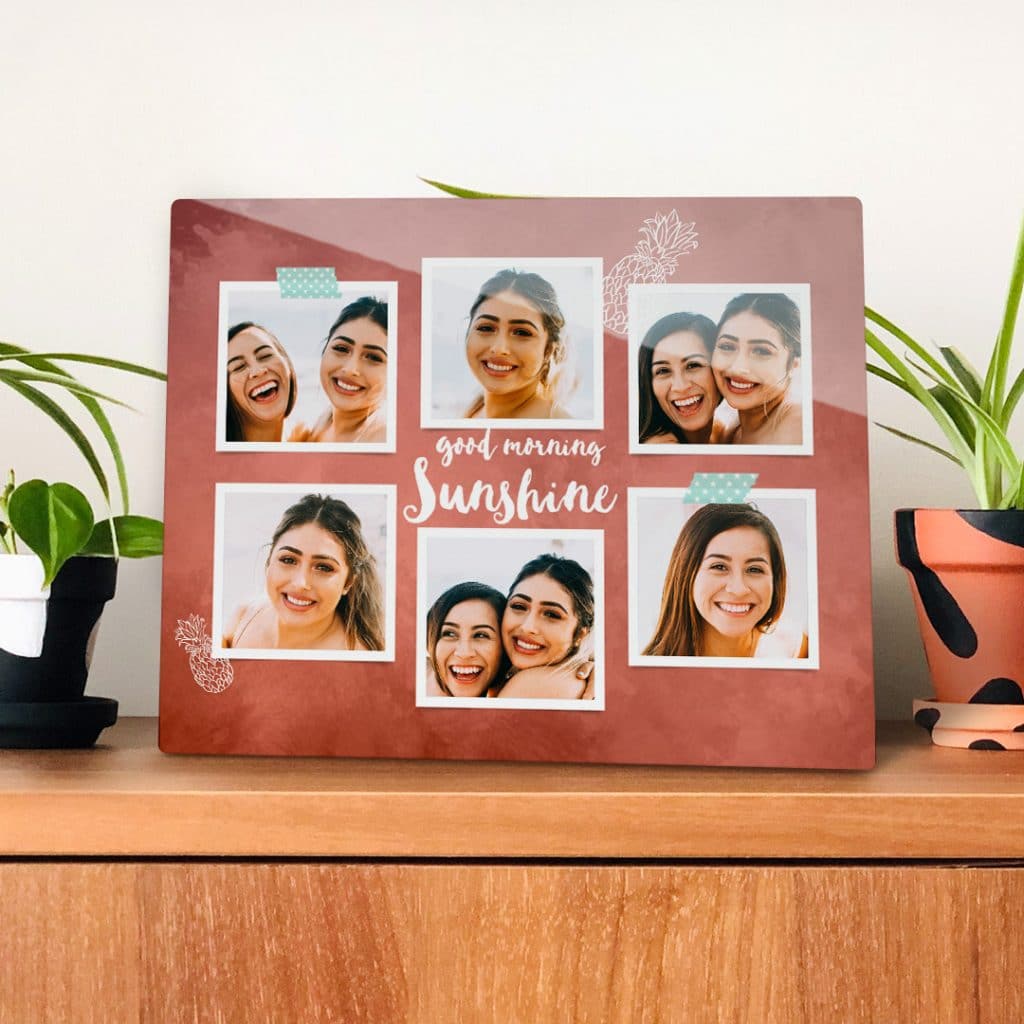 Ideally, your photo should be of the highest resolution. This will allow your image to appear crisp and professional on the metal panel. Because the image is printed directly onto the material, a metal print becomes a permanent art piece. Unlike a traditional glass frame, you won't be able to swap out photos, so be more careful when choosing your image; pick one that you know you'll cherish for years to come.
The stunning appearance of metal prints elevates any given photo from ordinary to extraordinary. If you're looking for an art piece with longevity, style and personal meaning, consider designing your own metal print using our wide range of design templates and embellishments.
How To Display Your New Metal Wall Art: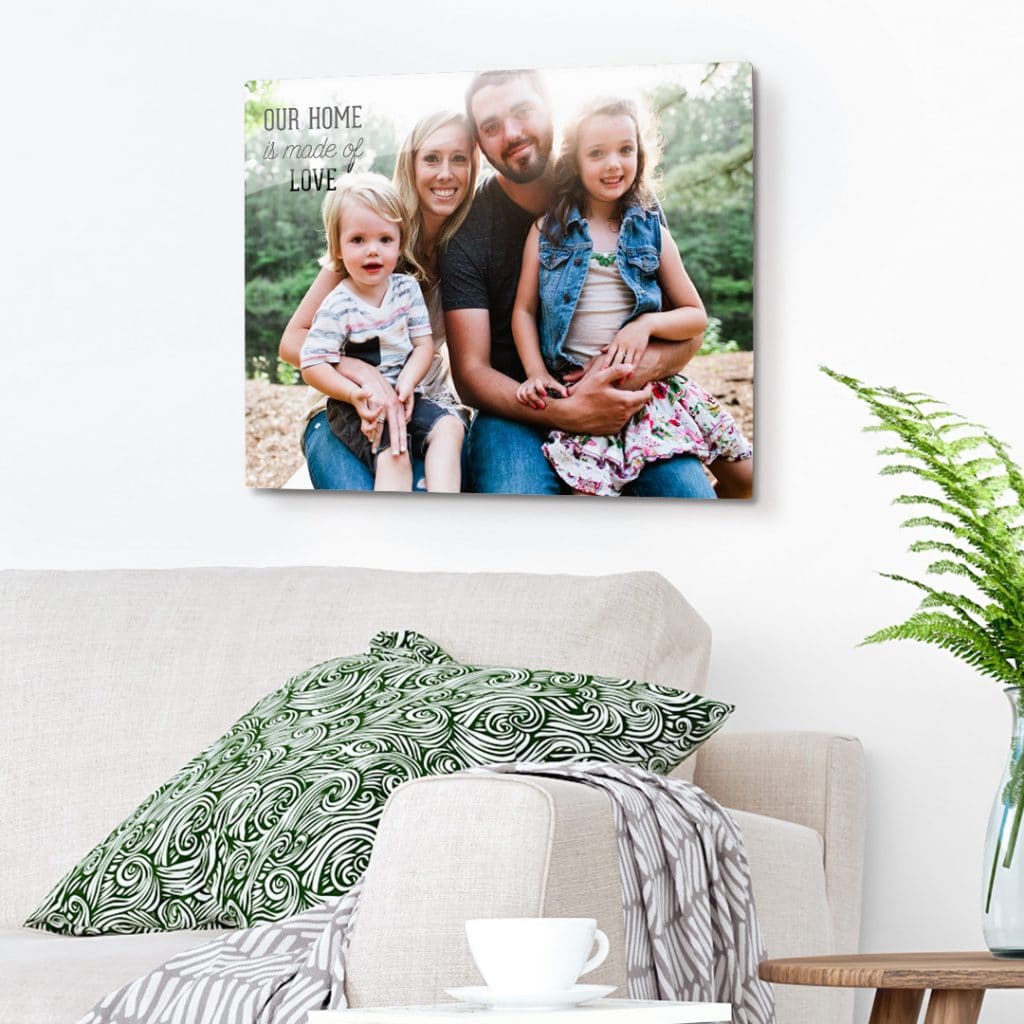 Consider the height of your furniture and ceilings when choosing where to hang your piece. Designers suggest art be hung at eye level to allow for easy viewing. This handy rule of thumb also ensures your art doesn't end up too high or too low on a wall.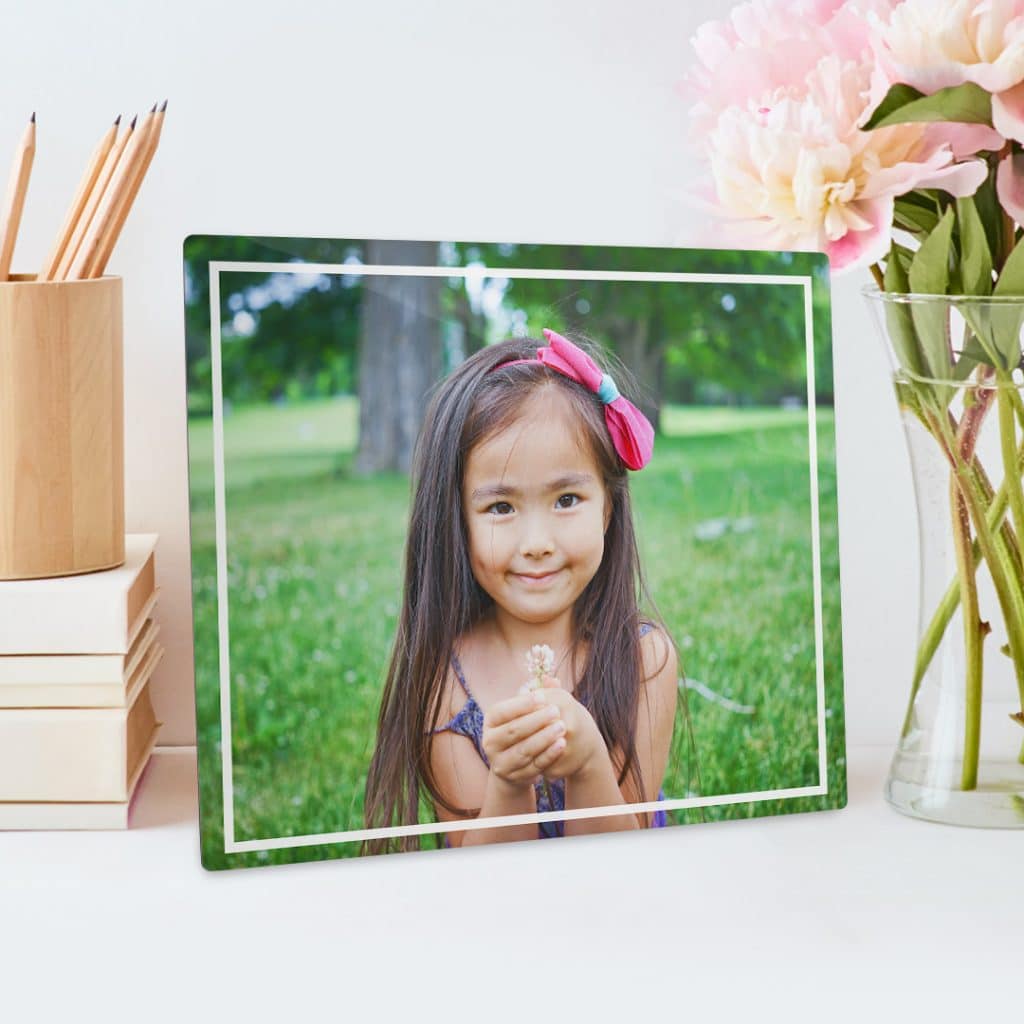 When designing your wall art, choose photographs that are particularly beautiful and eye-catching. Choose action shots, candid shots and images with vivid colours.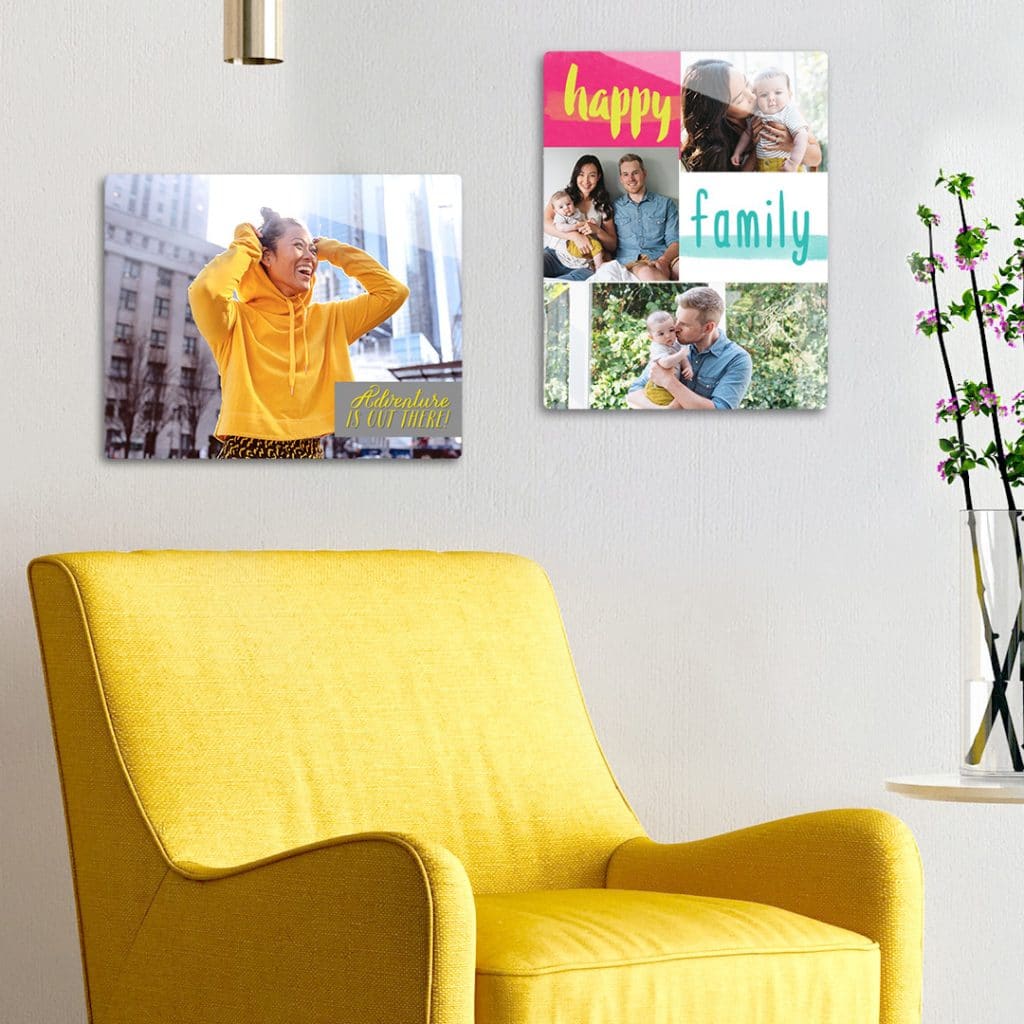 Consider the room in which you'll be hanging your artwork. Choose a photo that matches the colours and feel of that space, such as the furniture and rugs, (or contrasts with in a stylish way).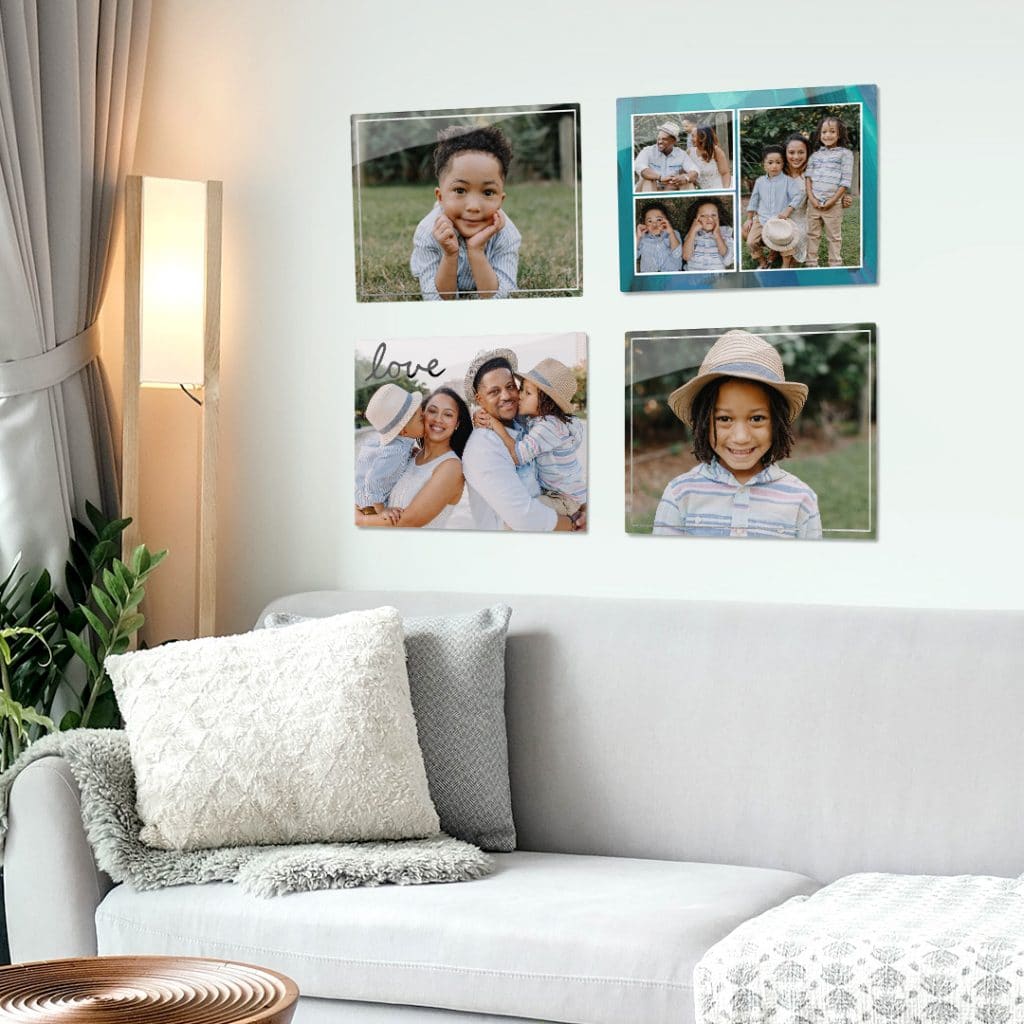 Create a wall gallery to fill a blank wall and maximise your space. Gallery walls may incorporate several types of photos, but work best if there is an underlying theme or colour scheme.
Looking for even more home décor inspiration? Check out our other blog posts on canvas and wall art options.
Did you create any metal prints? Share it with us on social media! You can tag us with @snapfishuk in your photos on Instagram or Facebook or use the hashtag #snapfishuk. Follow us on YouTube, Twitter and Pinterest, too. Check out the Snapfish site for even more ways to display your favourite photos.