Top Gift Trends Customised For Spring 2021.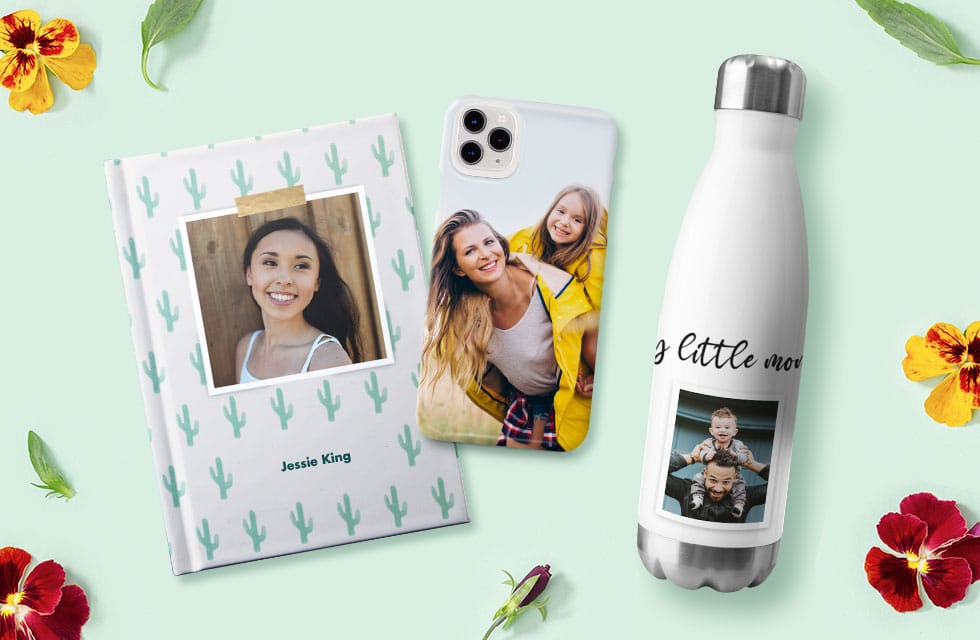 Even as many of our favourite shops remain closed during the pandemic, you could still easily send something personalised to instantly freshen up the homes of family and friends. Whether you need a gift for seasonal celebrations or last-minute treats that will make Mum and Granny smile on Mother's Day, you might find that surprising your loved ones with a personalised photo gift will not just lift their spirits, but yours, too!
Floral Phone Cases & Notebooks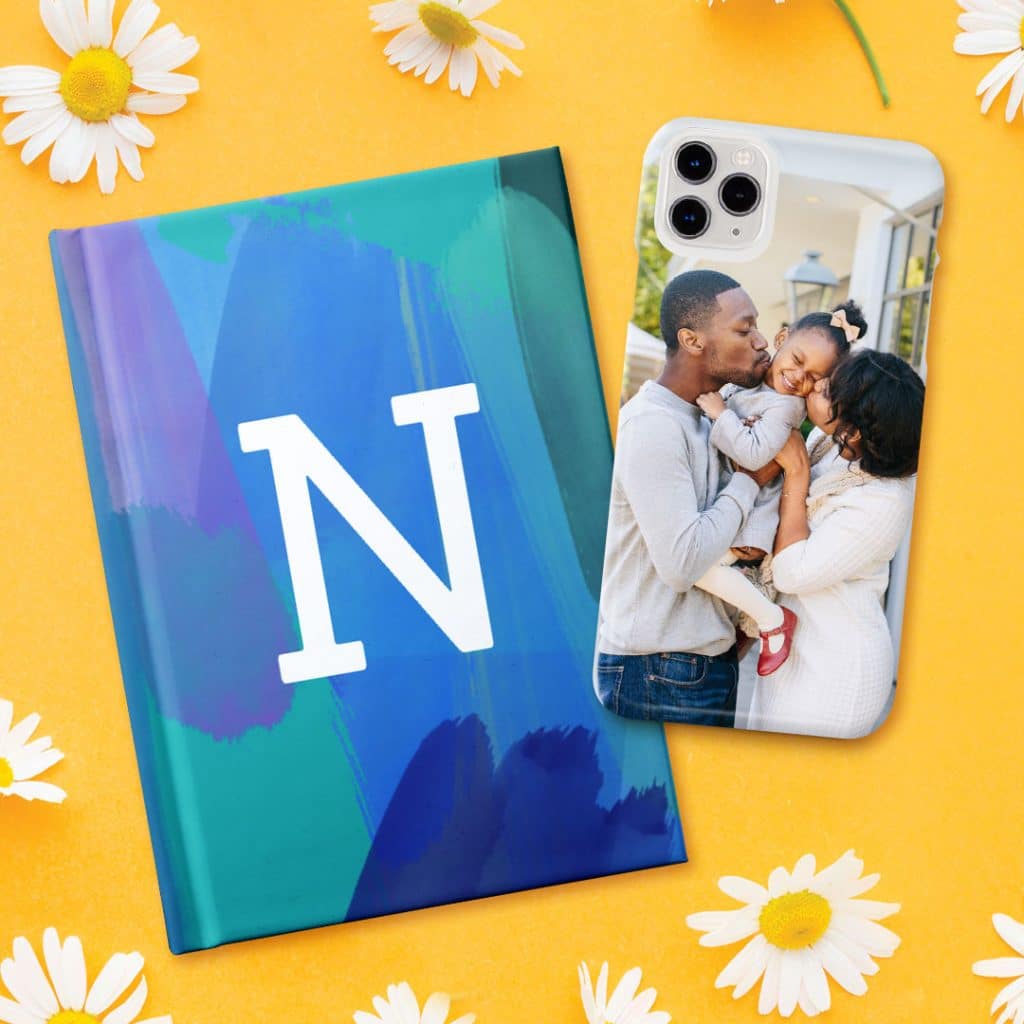 Embrace the season's bright colours and greenery by designing your own custom phone case for a Samsung Galaxy or iPhone using a combination of spring-themed photos and embellishments. A spring-themed phone case is both practical and stylish so that your loved ones can show off their personality at all times. Combine it with a floral notebook so they could organise all their important seasonal To Do Lists!
Custom Photo Books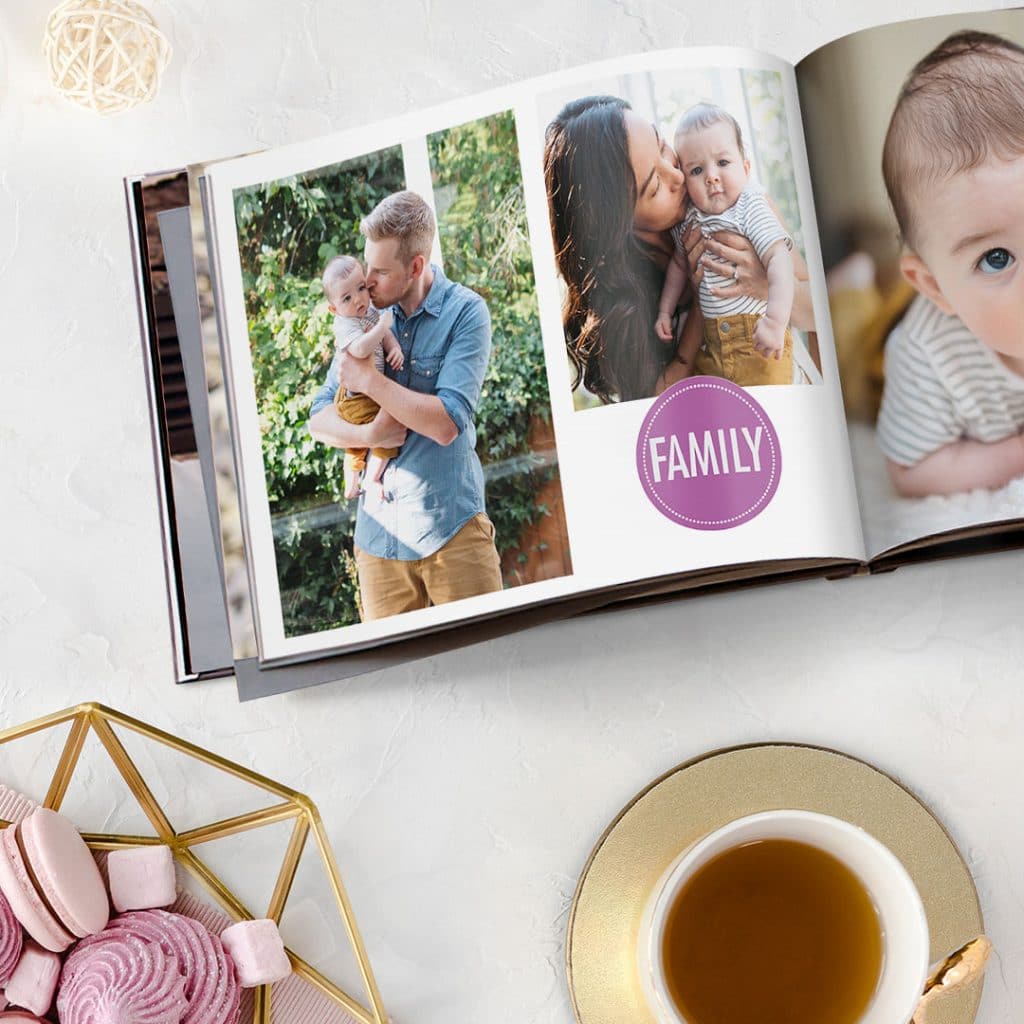 Help friends, family, or your partner relive their favourite moments by creating a personalised photo book. Here at Snapfish, we offer a huge range of cheery designs and embellishments to enhance your best spring photos. Ribbon details, watercolour flowers, and graphics, will allow you to create perfect gifts for Easter, Mother's Day, Father's Day, and more.
Family-Focused Gifts
Put together a family-centred personalised gift that focuses on affordability, creativity and heritage. Whether you're searching for that extra special Christmas present for the whole family, a keepsake that everyone will cherish, or simply something small to remind them of how much you love them, these ideas celebrate family togetherness, as well as seasonal renewal.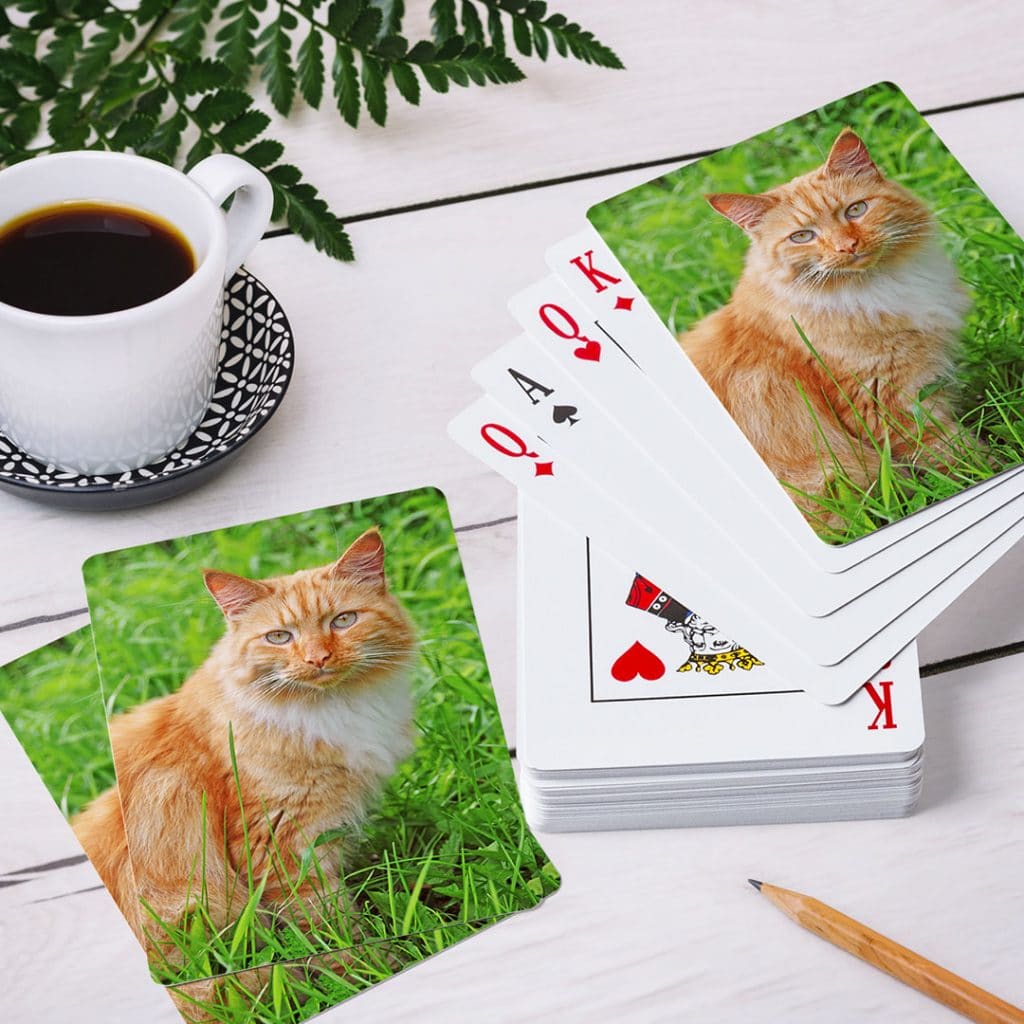 These photo playing cards are perfect for bringing luck to the whole family. Place the pack of cards inside a photo keepsake tin for an even more joyful unwrapping experience.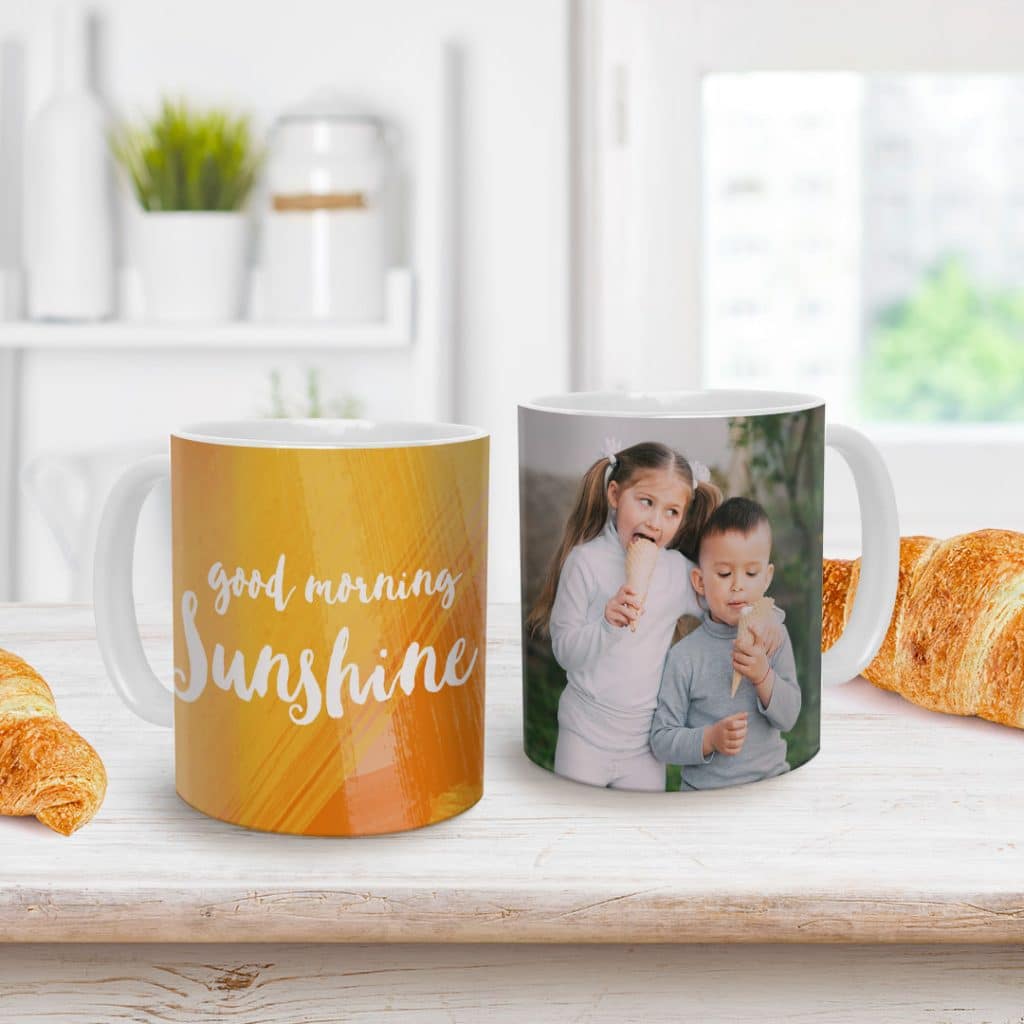 Make them smile every time they take a sip with a personalised photo mug that displays their lovely faces or inspirational quotes on the side. Tip: custom mugs look great with Easter Eggs inside!
Cosy Gift Baskets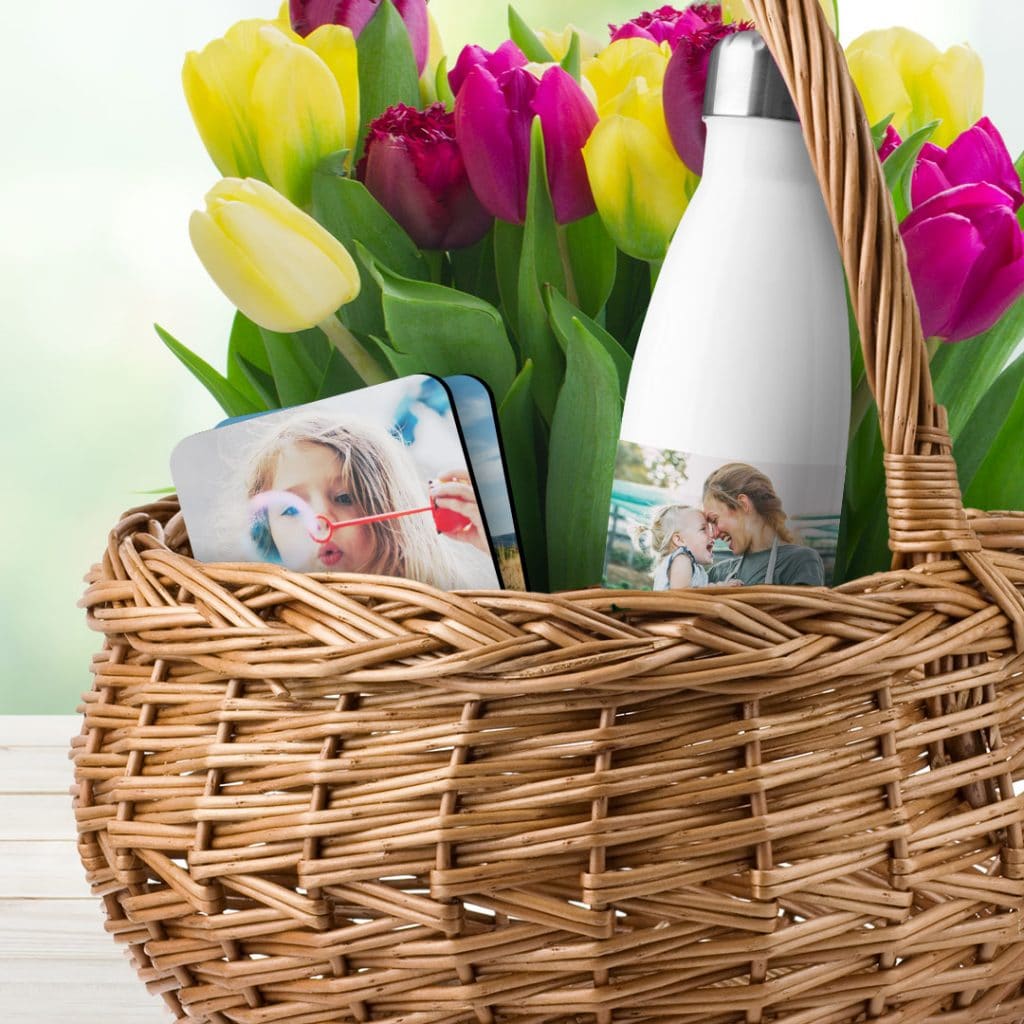 Looking for some sweet spring gift basket ideas – something more than Easter Eggs perhaps? Help your family and friends usher in the new season with a colourful basket full of delightful spring essentials. Fill it with things like custom coasters, water bottles, chocolates (in a personalised tin, of course), and spring blooms (in a personalised plant pot). Bonus: your recipient could use it for an impromptu spring picnic – especially if you paired it with a sumptuous photo fleece blanket!
Ready to get started? We can't wait to see what you'll come up with for your spring gifts! Tag us with @snapfishUK and #snapfish when you share your photos on Instagram, Facebook or Pinterest.