10 simple steps to make the most of our Valentine's embellishments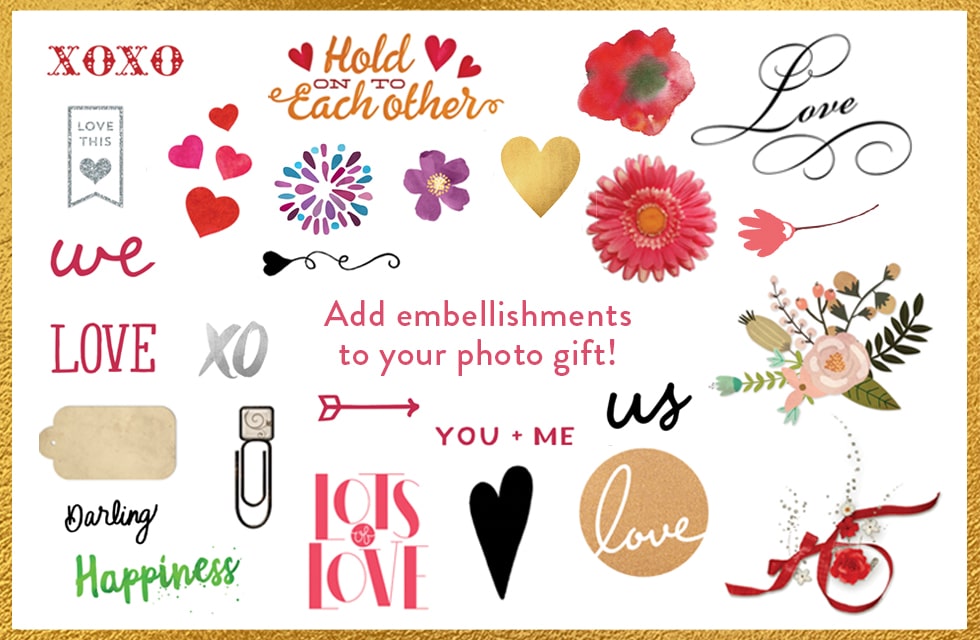 Add charming touches to your photo books, cards, canvas prints and other gifts with our Valentine's Day embellishments, then sit back and watch the romance blossom. Read on to see out faves, and where to find them.
Premade layouts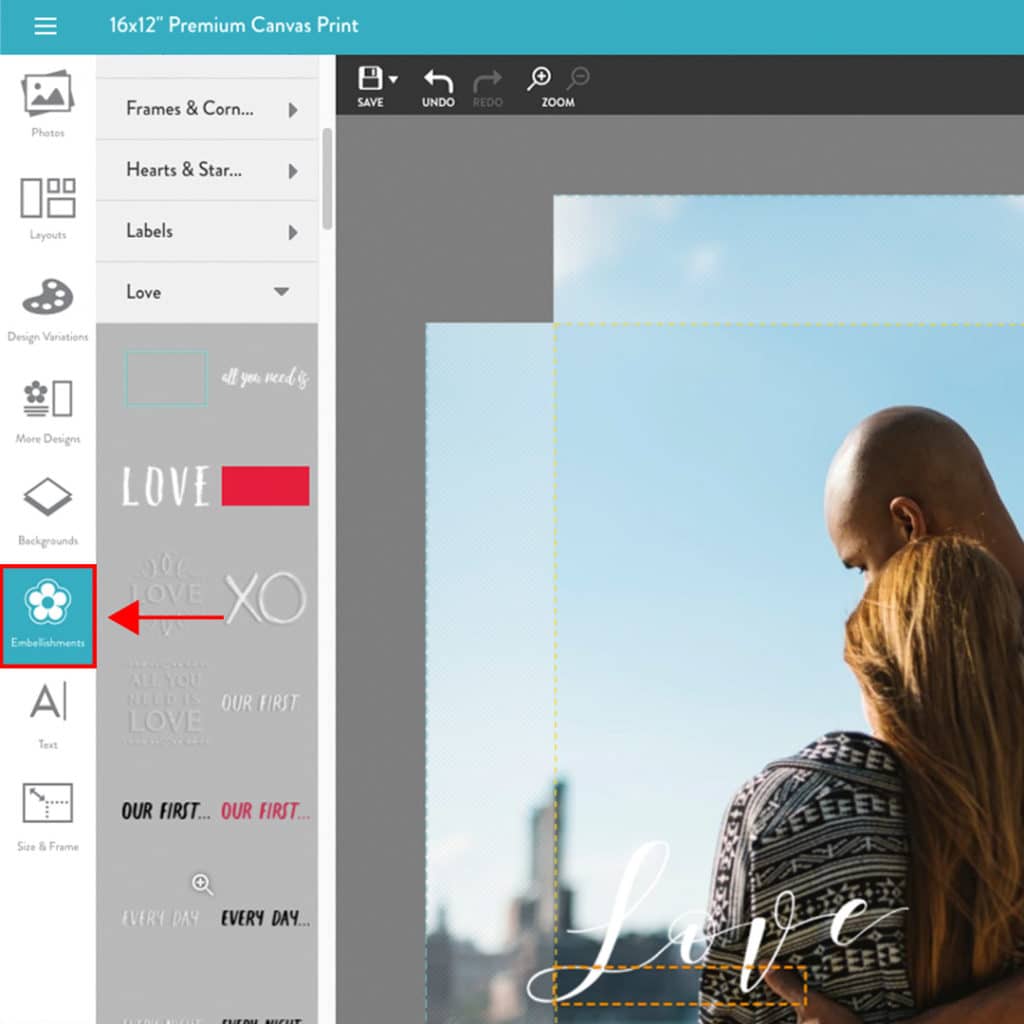 Customising the many layouts with our wide range of Valentine's/Love-themed embellishments is easy. You can make beautiful Valentine's Day gifts using our simple gift maker templates.
Clip art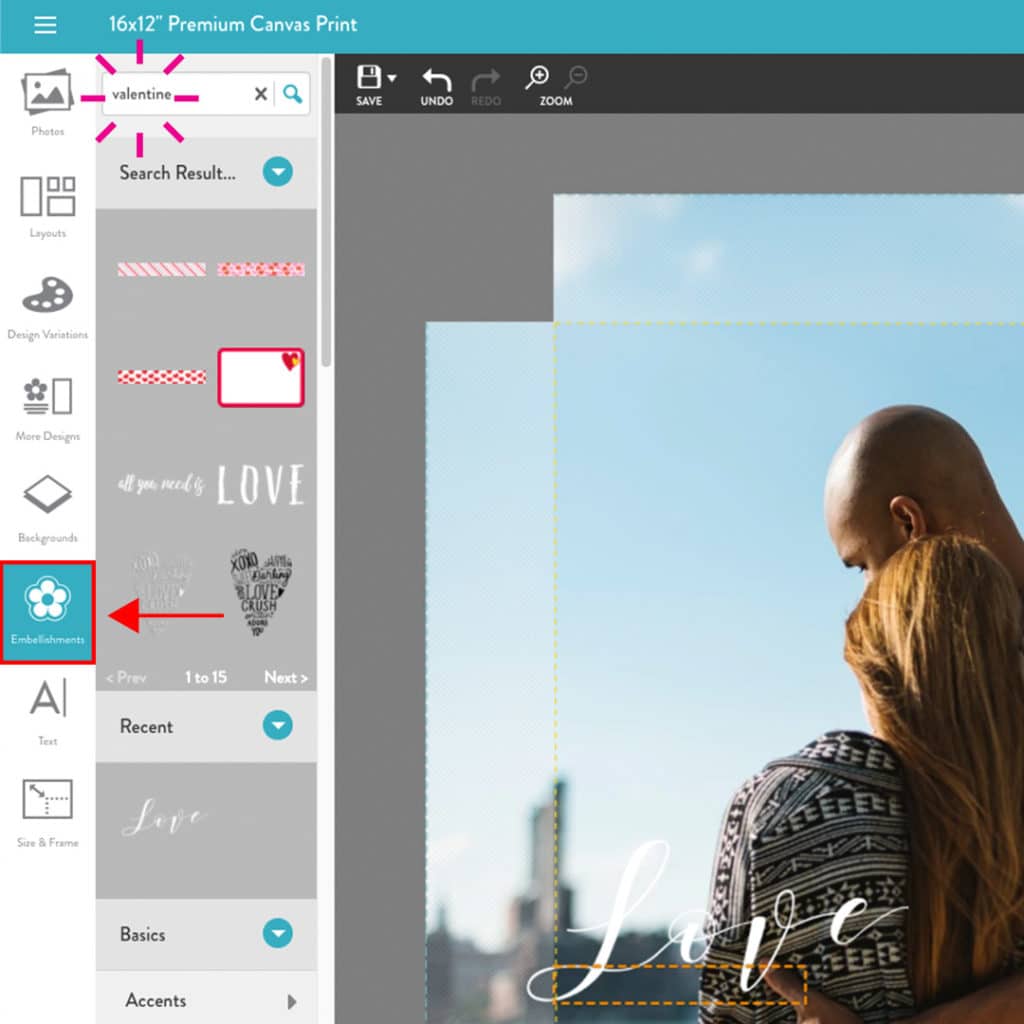 Use our many clip art options or create your own designs. Just drag and drop to your preferred position.
Build it beautiful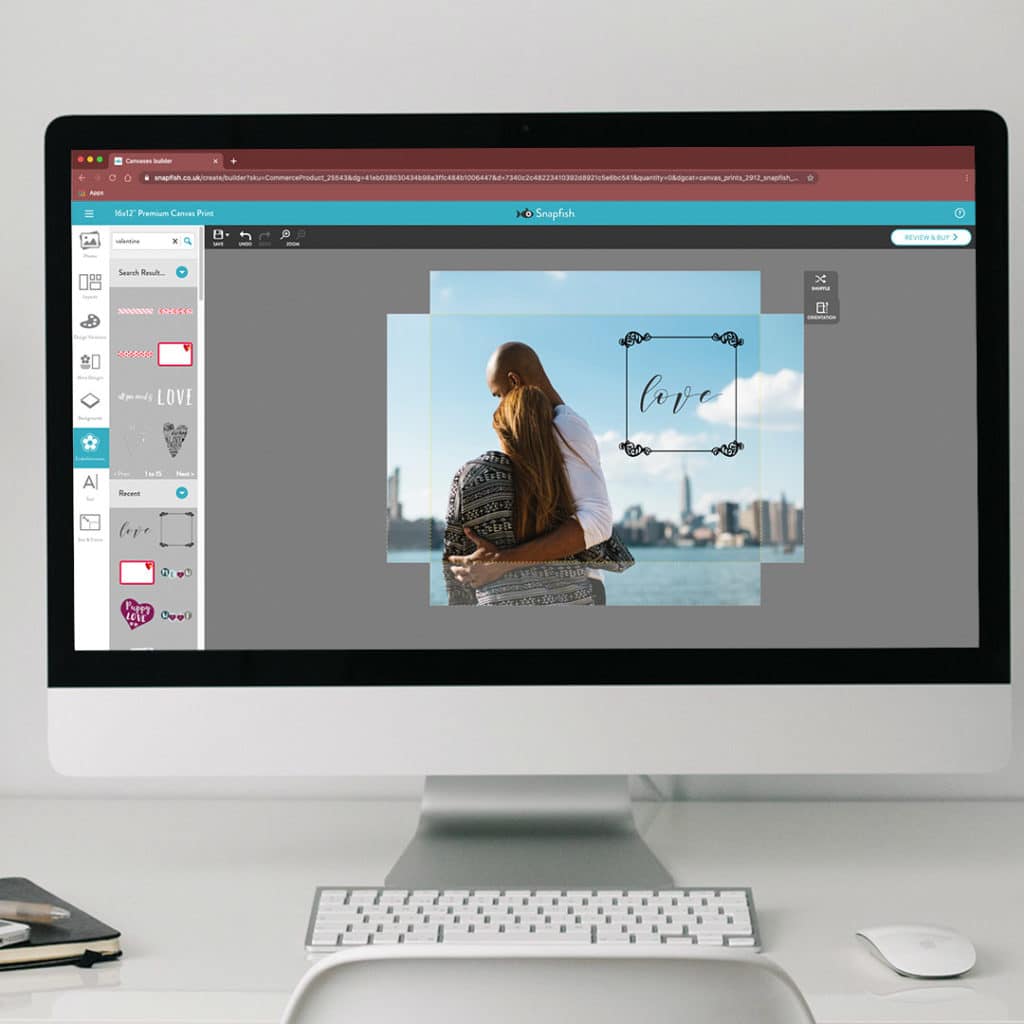 Click on the embellishments tab on the left of the builder tool to browse the many adorable and romantic options available to you.
Play with existing designs using different embellishments and easily add text (like a sweet message) wherever you fancy.
10 easy steps to embellish your heart out: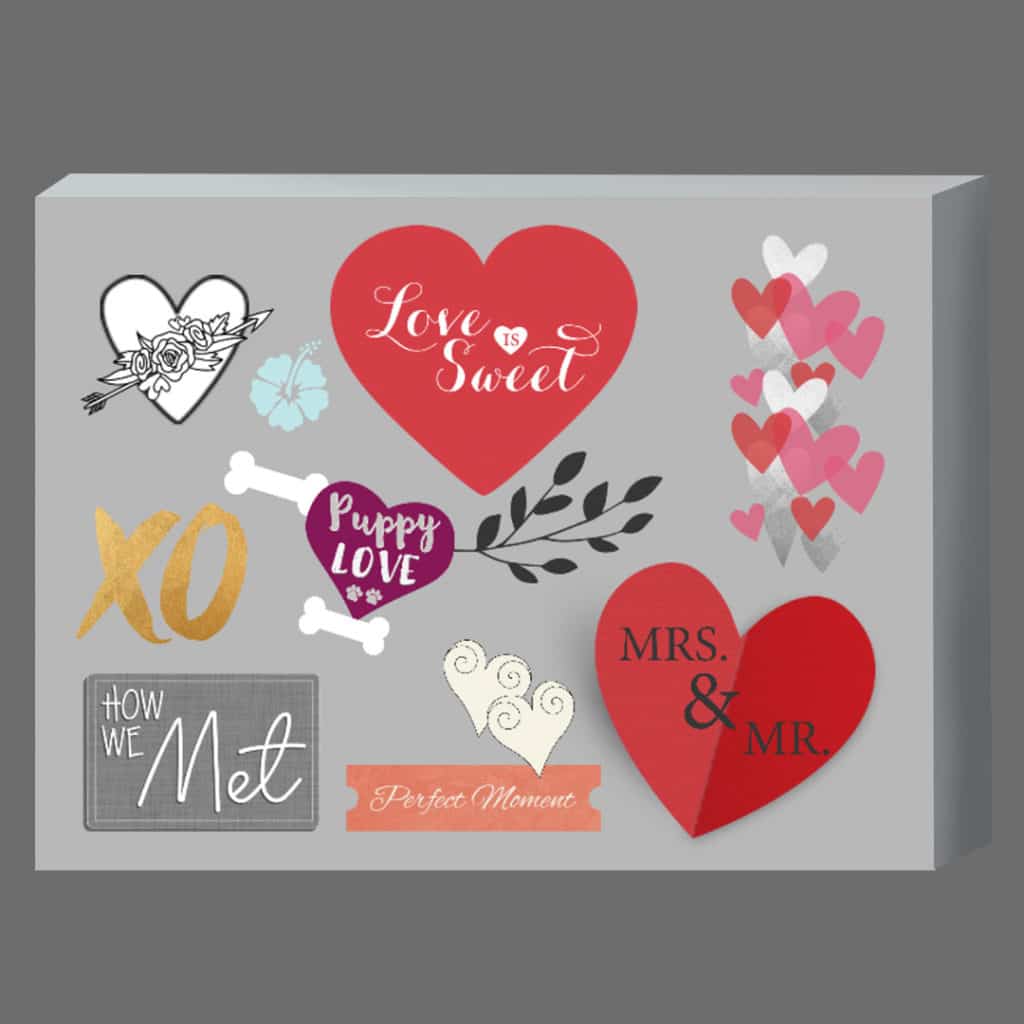 1. Search for "Valentines" or "Love" in builder search box
2. Look under Basics > Love

3. Look under Special Occasions > Valentine's Day

4. Look under Phrases > Love

5. Look under Wedding (for engagement, wedding or anniversary content)

6. Look under Themes > Where The Heart Is

7. Look under Themes > Storybook Love

8. Look under Themes > Old World Romance

9. Look under Themes > Time Together
10. Look under Themes > Un-Fur-Gettable Dogs + Cats
Pro Tip: All the embellishments you have clicked on will be conveniently stored under "Recents" in the builder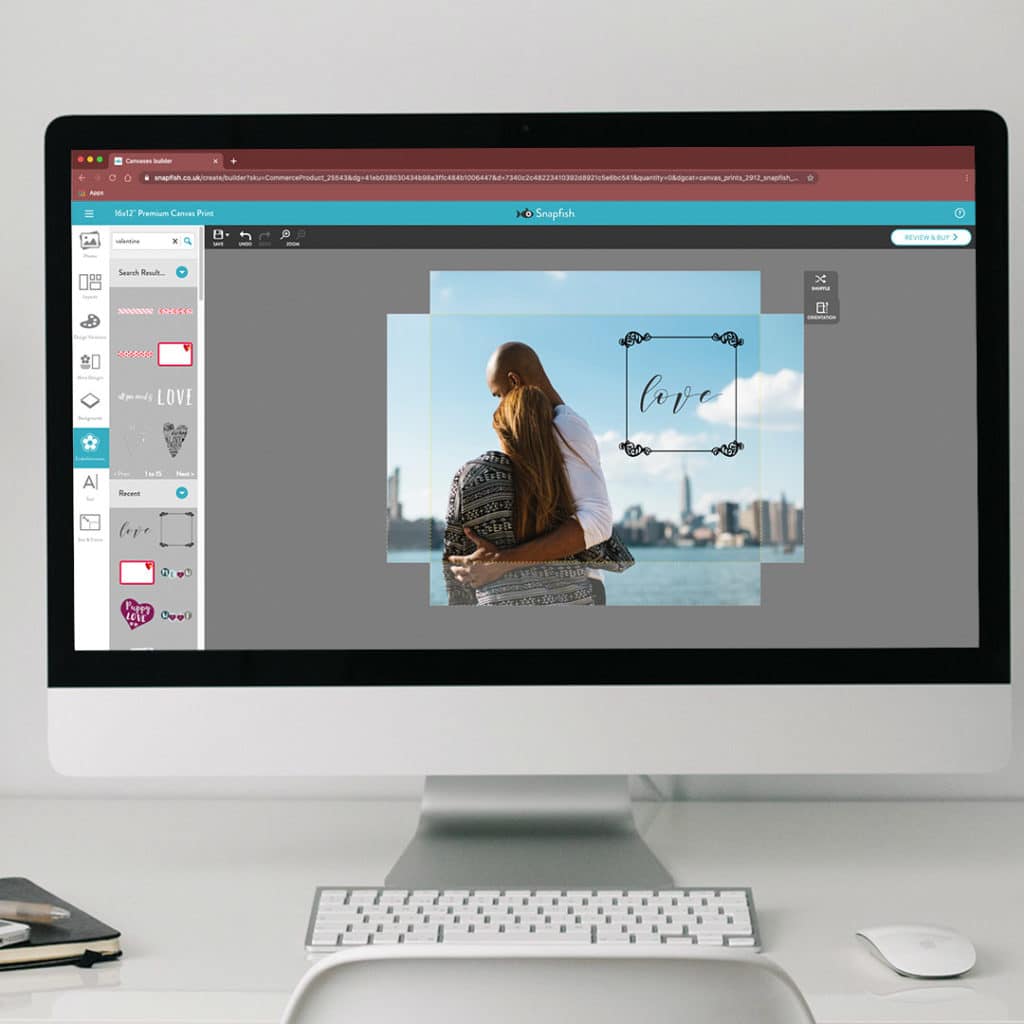 No matter which embellishments you end up choosing, your Valentine's Day gift is sure to inspire some serious amour.
Please share your embellished masterpiece with us and remember to tag your creations on Facebook, Instagram or Pinterest with #snapfishUK or @snapfishuk. We love seeing what you create.