It may be grey outside but our personalised summer party invitations are here to brighten ☀️ your day! Whether you're hosting a BBQ, garden party or children's birthday party, we should all make the most of the last few weeks of Summer.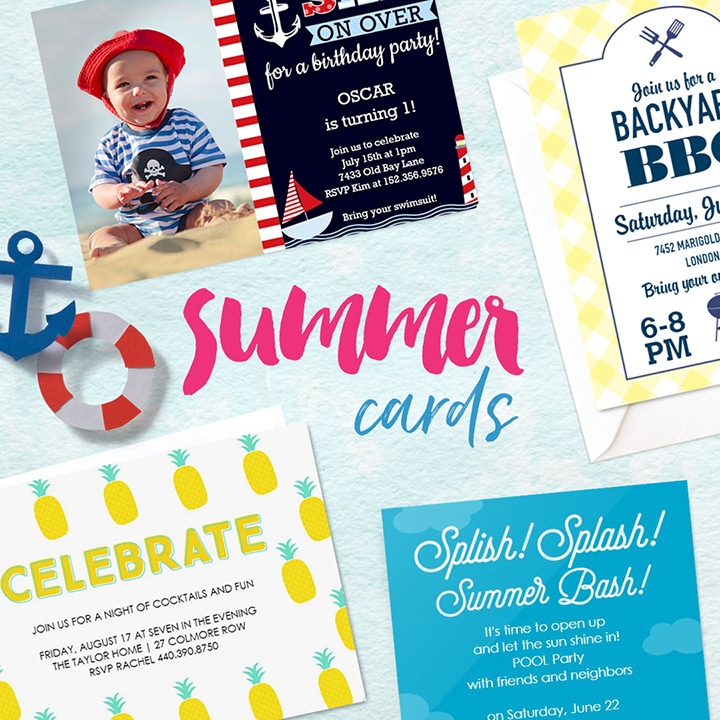 Send out your birthday invites in style with personalised Snapfish birthday invitations. Whether you're turning 9 or 90, prefer classic designs or bright colourful creations, we have a design to suit you!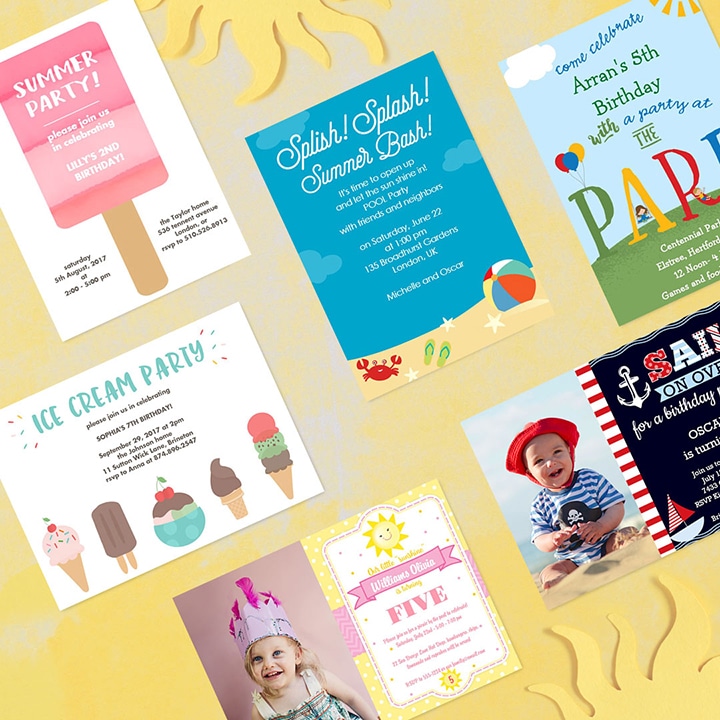 Design L-R: Ice Cream Party, Popsicle Stick Invitation, Splish Splash Summer Bash, Party in the Park, Sail Away Nautical Birthday Party, Sunshine Birthday
No birthday, no problem! There doesn't need to be a reason to host a summer party. Invite all your friends  and enjoy the good weather (fingers crossed!!)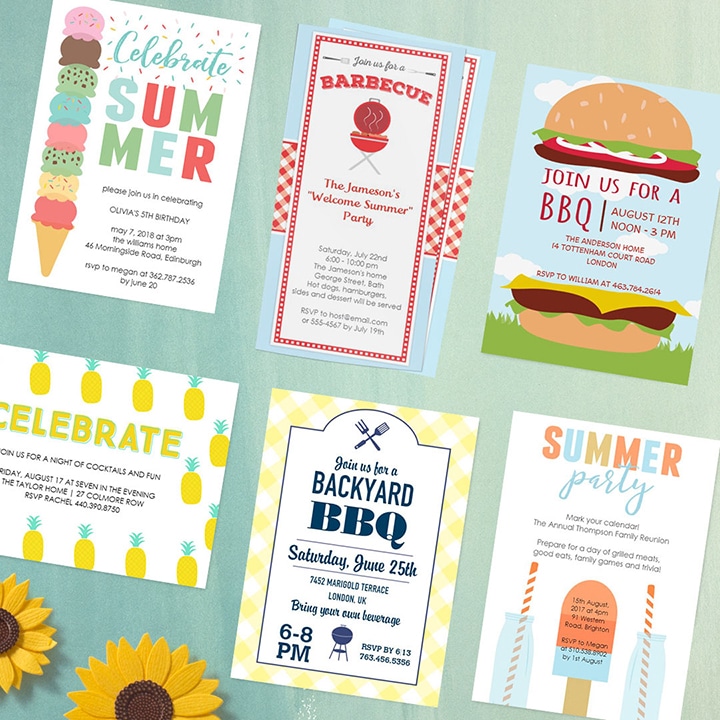 Design L-R: Ice Cream Stack, Barbecue Grill Party Invitation, Hamburger Stack BBQ, Summer Flavors Invitation, Plaid BBQ, Pineapple Celebration
Did you know, we now offer rounded corners on 8×4″ and 7×5″ flat cards! Just another way to personalise your summer party invitations.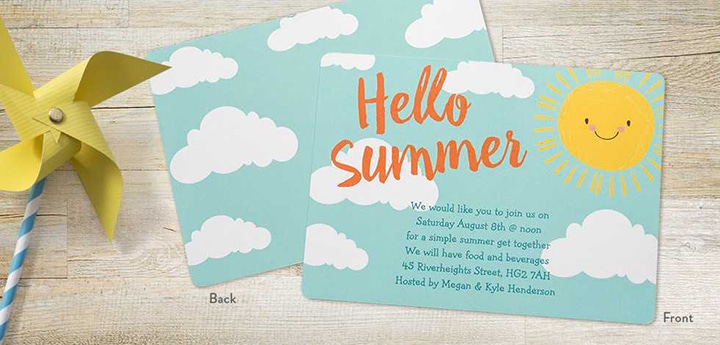 Don't forget, when making your card you can also add images and extra text to the back of the card, as well as choose from a variety of colours and layouts.
See a card you like? Shop our entire range of summer party invitations.
Party invitations shopping guide: 
1. Ice Cream Party, 2. Popsicle Stick Invitation, 3. Splish Splash Summer Bash, 4. Party in the Park, 5. Sail Away Nautical Birthday Party, 6. Sunshine Birthday, 7. Ice Cream Stack, 8. Barbecue Grill Party Invitation, 9. Hamburger Stack BBQ, 10. Summer Flavors Invitation, 11. Plaid BBQ, 12. Pineapple Celebration