This unusual school year has almost come to an end, so whether your child had some specific issues, struggled with COVID teaching changes, improved as a student on a subject, or simply adores his teacher this year – we have collected a few message ideas to help you write a positive and thoughtful message in your thank you teacher card.
To recognise how hard teachers work to support our kids throughout the school year, developing their education and helping them grow and before  everyone leaves school to enjoy the summer holidays, let's we take five minutes to thank that special teacher in our life.
Taking some time to say thank you can mean a lot to these education heroes, so why not surprise them with a creative personalised thank you teacher card before term ends? Whether you're writing a teacher appreciation card on behalf of your child, or sending it to your favourite teacher at school, college or university, we have something for all. From personalised teacher cards to cards which will tell them that you think they are the absolute best – these unique designs, that you can customise, will make it easy to show them the love they deserve.
Our thoughtful range of thank you cards for your teacher are the perfect way to say a huge heartfelt thank you, and let them know how much you appreciate them, either at the end of term, or just because…. 
So, if you are looking to stand out with a brilliantly imaginative and personal card, take a look at some of our top picks below and find something that's sure to put a smile on their face at the end of term!
Snapfish Top Selling Thank You Teacher Cards
1. Thank your "Essential Worker" Teaching Staff for going the extra mile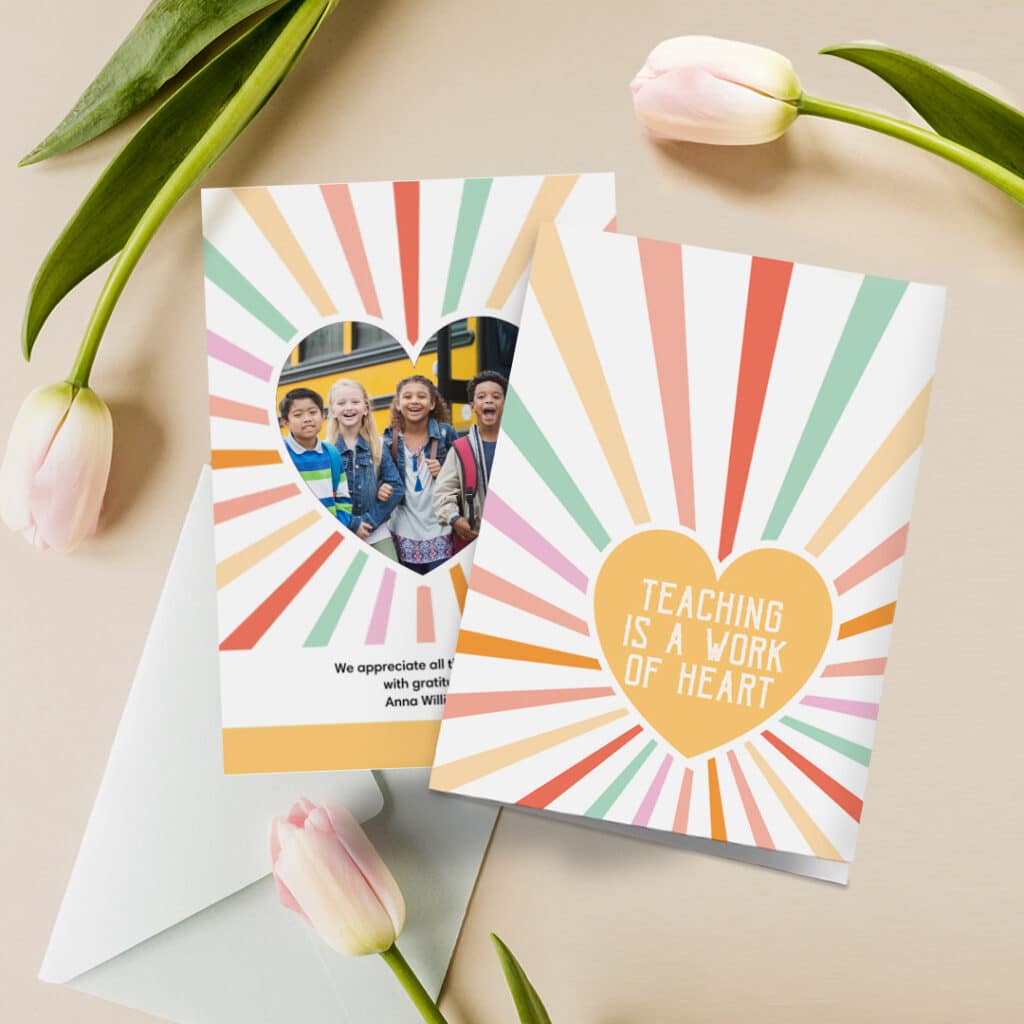 Create Heart Of The Classroom Thank You Cards
2. Thank Teachers for helping you grow as a person
Create Best Teacher Collage Card
3. Recognise their efforts in educating you throughout multiple COVID lockdowns
Create Chalkboard Tribute Thank You cards
4. Don't mask your appreciation with this funny Thank You card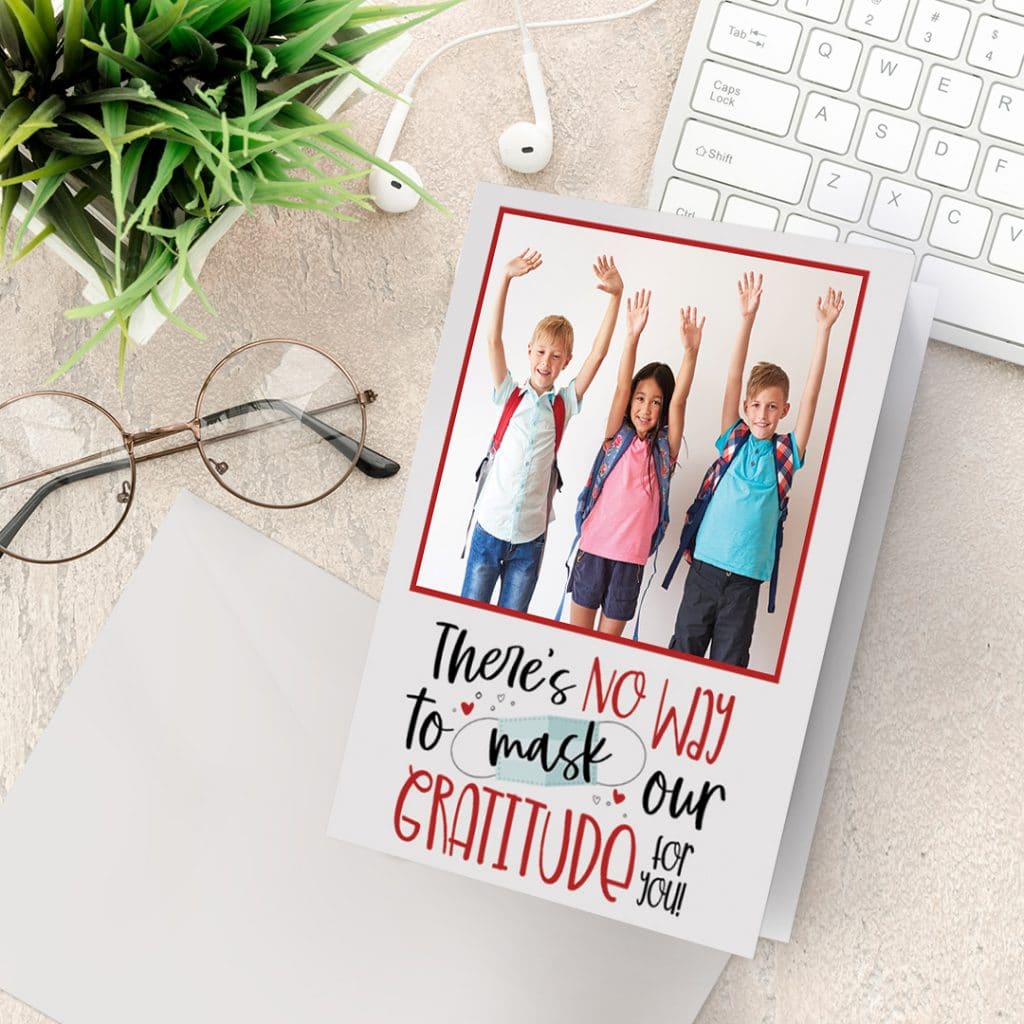 Create Masked Teacher Thank You cards
5. Thank your teaching staff who went the distance for you this year
Create Distance Teacher Thank You Card
6. Say Thank You from the Teacher's Pet
Create Apple Of My Eye Teacher Thank You Card
7. Thank your best teachers with a fun card featuring your appreciative smile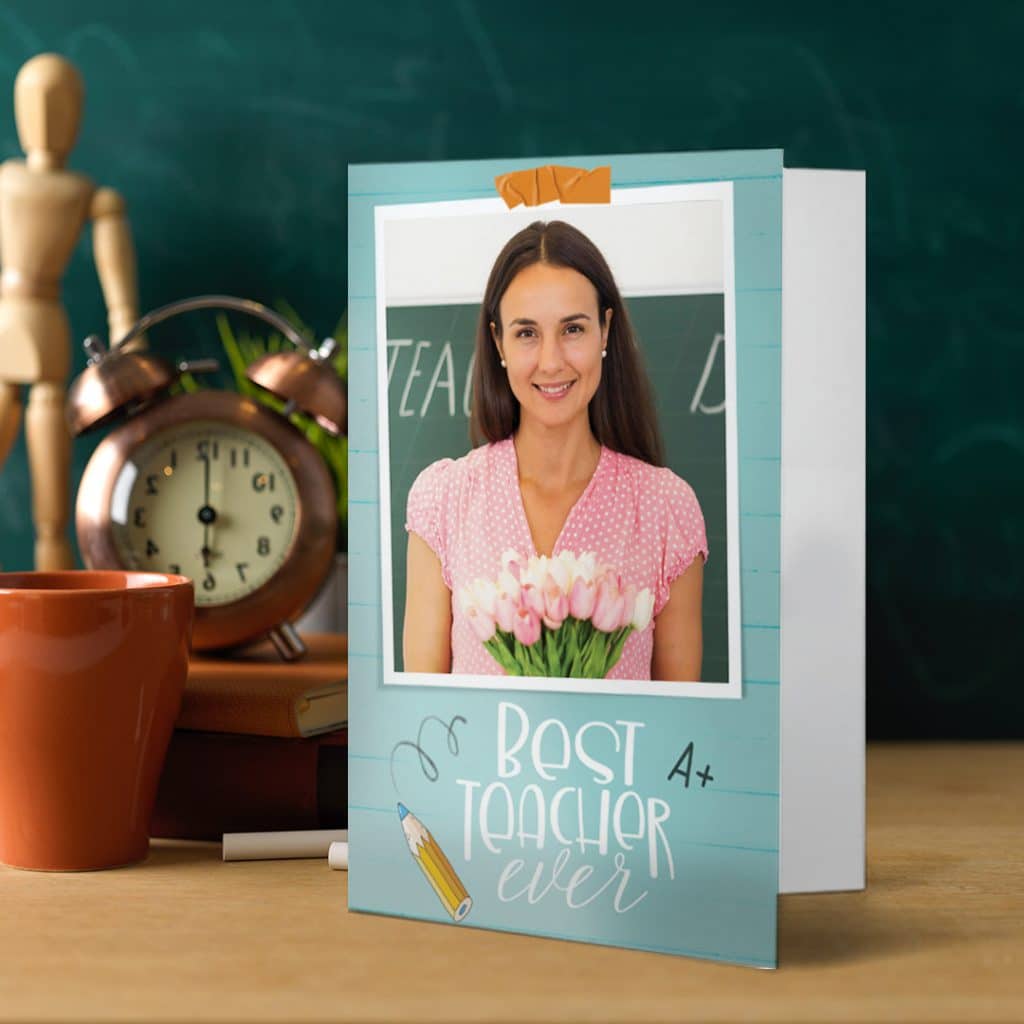 Create Best Teacher Card
8. What a crazy year to be a teacher. Thank You!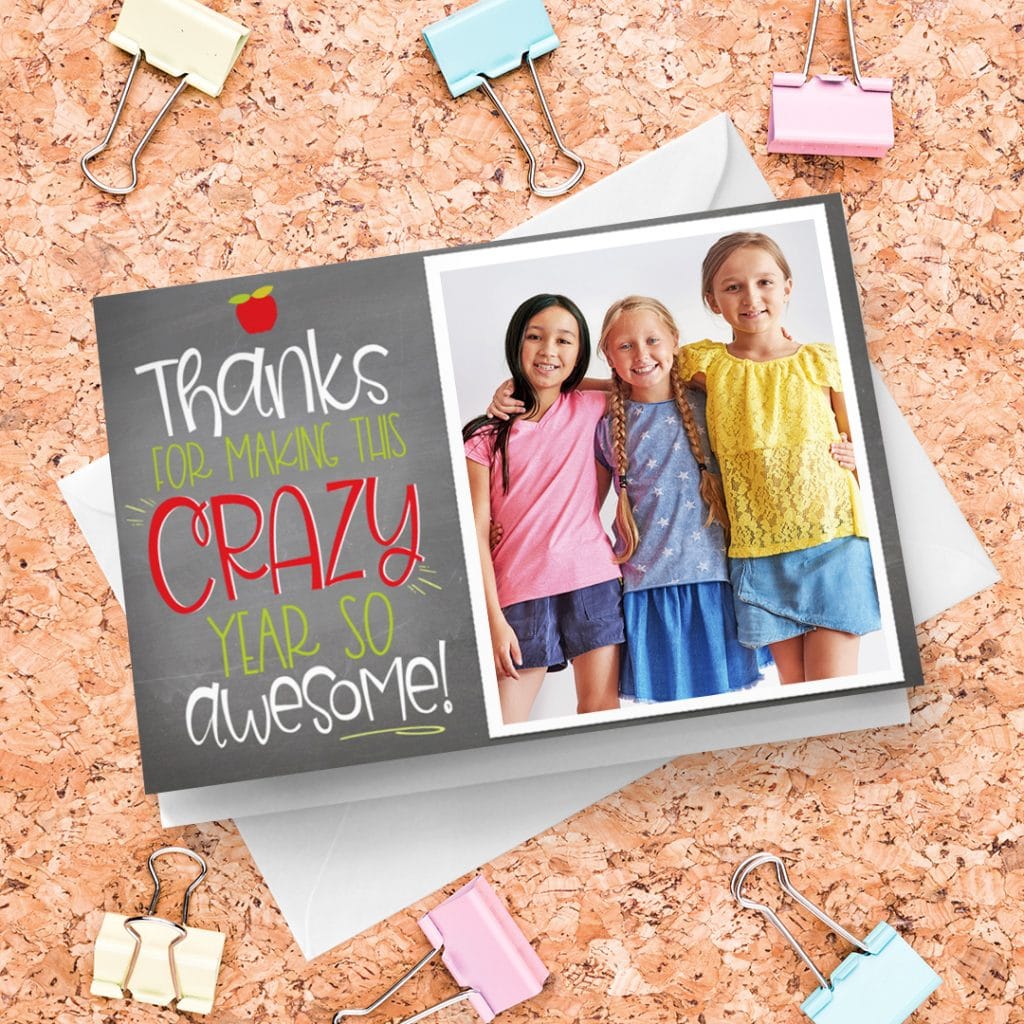 Create Crazy Year Thank You Card
9. Recognise how much you appreciate their support through the pandemic
Create Apple Teacher Card
10. Just say a simple "Thank You, Teacher".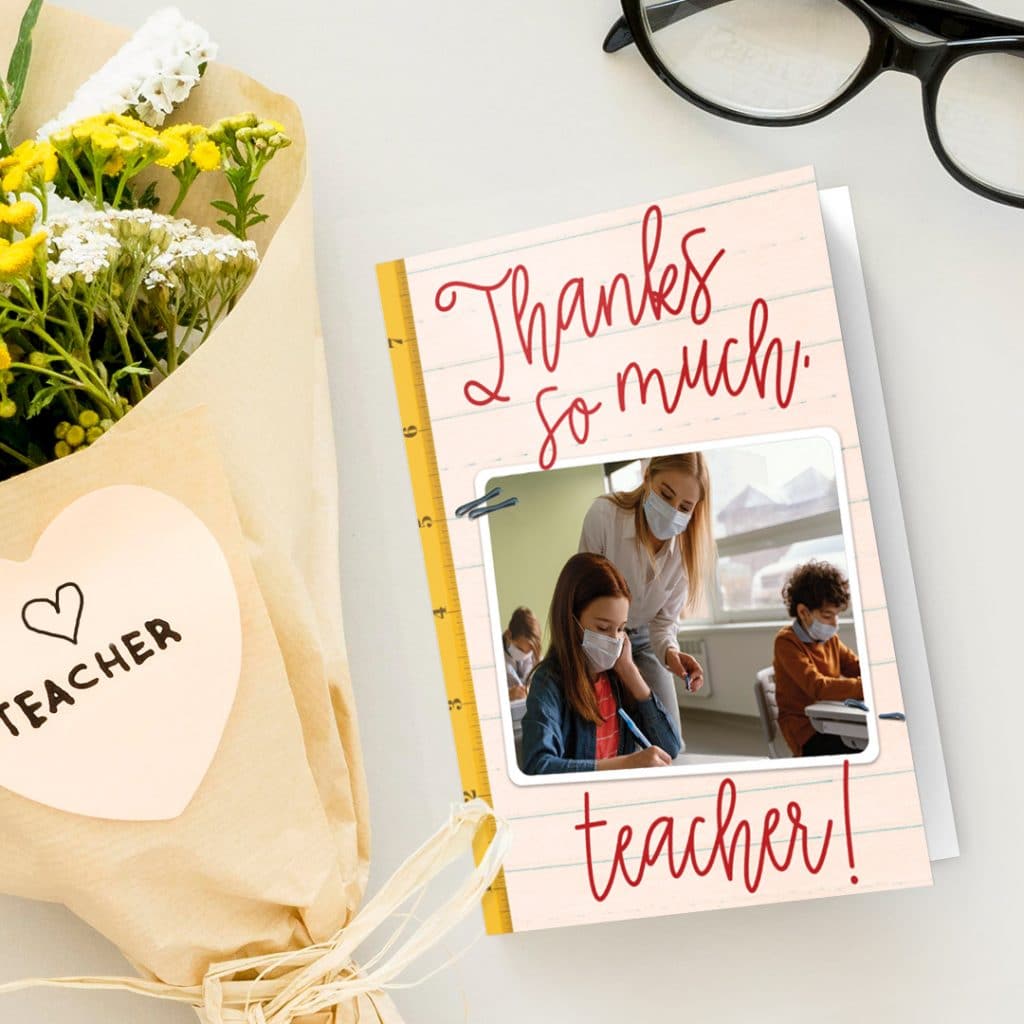 Create Teacher Ruler Thank You card
How Can I Make My Own Thank You Card for a Teacher?
To create your own personalised thank you card for teacher, simply choose your favourite from our wide range of personalised thank you card designs. Whether you're looking for a card to say thank you to a teacher for your child's nursery, a helpful Teaching Assistant, the school office staff or other school educators, we have lots of great teacher thank you designs to choose from.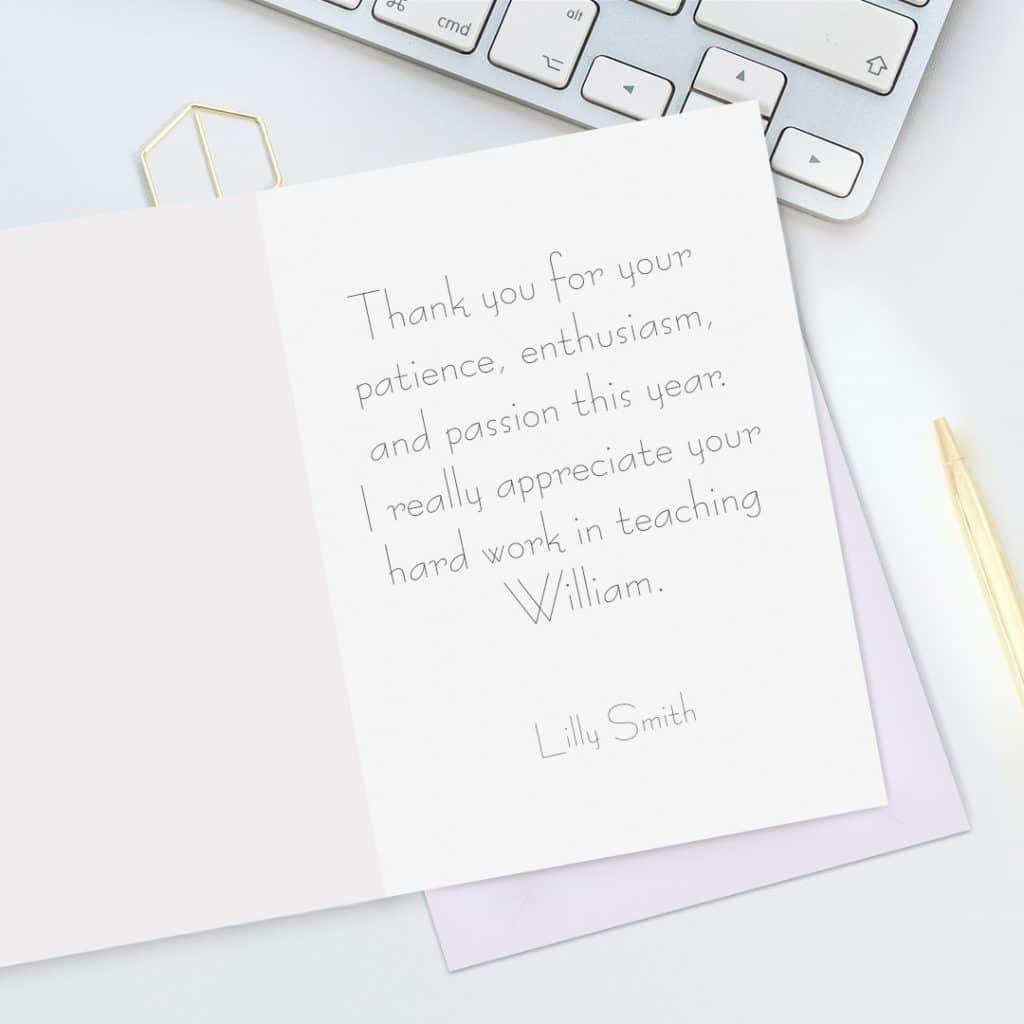 Then, all you need to do is upload your chosen photo to the card design, add your personal message on the inside and order. When finalising your card design, you'll find a range of other personalisation options such as choosing the card stock, adding photo(s) or text inside or on the back cover, changing the font style, colour and more.
Make your personalised thank you teacher card today
Not sure how to say "thank you" to your teaching staff?
A simple thank you note from a parent can mean the world to an educator. Teachers work so hard to educate our children and help prepare them for the future. Why not let them know that we value everything they do for us and our children?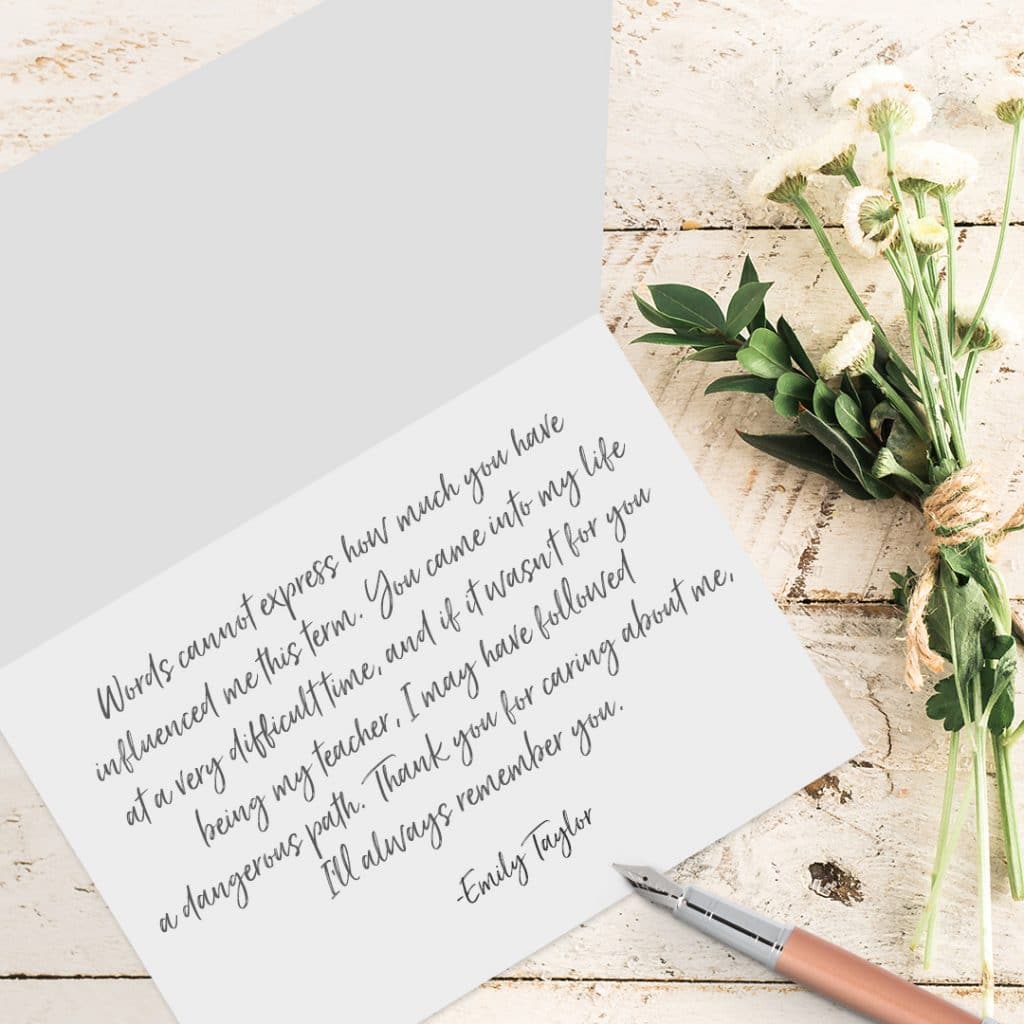 Use these example thank-you notes and messages of appreciation as-is or mix and adapt them to make something more personalised. You can also read over them for inspiration, then come up with a totally original thank-you message.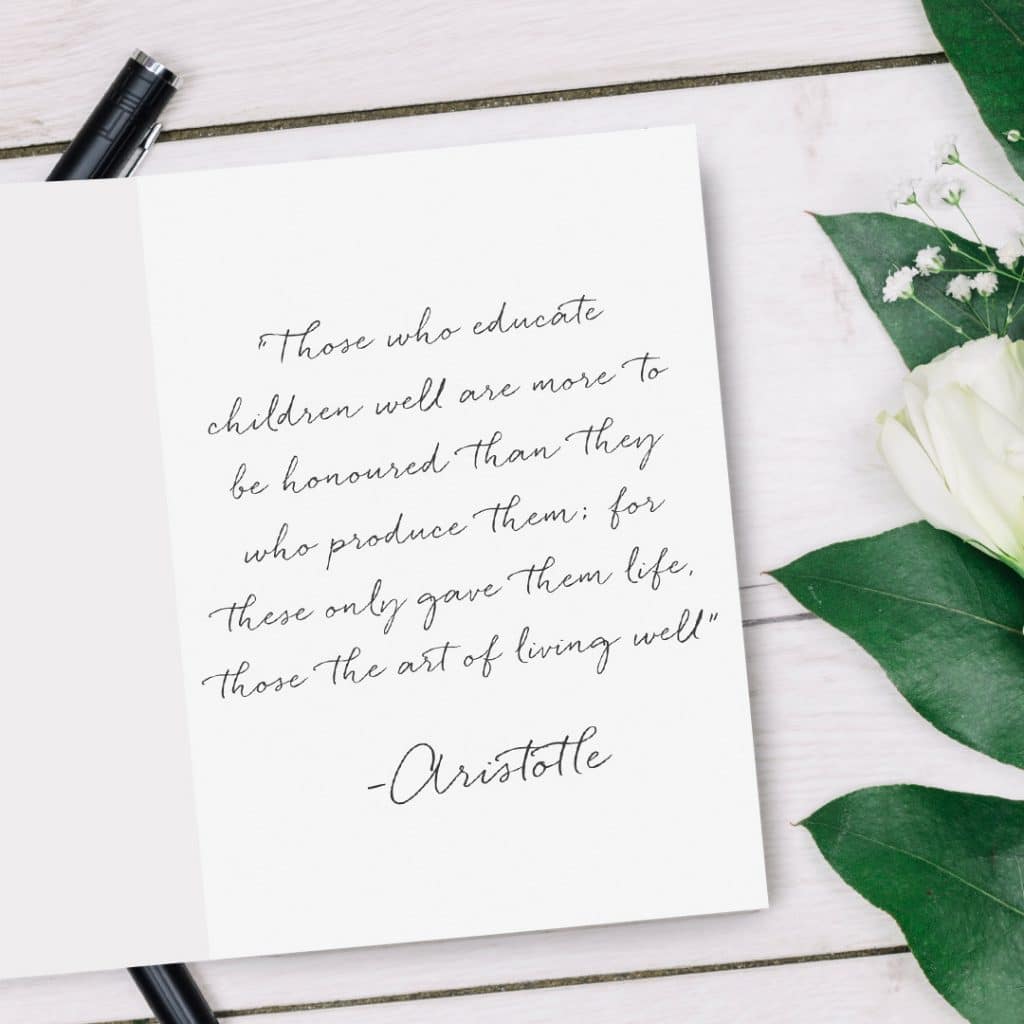 Sample Thank-You Card Messages for Your Child's Teacher
Thank you for caring for my child each and every day. I'll never forget the difference you've made in [her/his] life.
Thank you for creating such a fun and positive learning environment for [child's name]!
Thanks so much for teaching [child's name] this year. I cannot thank you enough for your influence on my child's growth and success.
I feel extremely grateful to have you as my child's preschool teacher. Thanks for your patience and for being so kind and thoughtful.
Thank you for your patience, enthusiasm, and passion this year. I really appreciate your hard work in teaching [child's name].
Thank you for all your care and commitment to our child's education. You're one in a million!
You never fail to make my [daughter/son] feel comfortable and happy to be at school. You're a marvellous teacher! Thanks so much for your hard work.
This is a thank you for all you do! We wanted to express our appreciation for the affection, care, and support you have shown to our precious [girl/boy].
Having you as my child's teacher makes me so happy. [She/He] now dresses on [her/his] own and talks excitedly about how much [she/he] enjoys being in your class. Thank you for being there for [him/her]!
Thank you for paying close attention to my child's emotional problems and for not hesitating to bring them to my attention. You're an amazing teacher!
Thank you for making my [son/daughter] feel special. I cannot thank you enough for all your commitment to [her/his] academic progress.
Sample Teacher Thank-You Card Messages from the child
Words cannot express how much you have influenced me this term. You came into my life at a very difficult time, and if it wasn't for you being my teacher, I may have followed a dangerous path. Thank you for caring about me, I'll always remember you.
To a wonderful teacher – Thank you for everything, [Teacher Name]!
Thank you for always believing in me, and never giving up even when things were tough for me to understand.
I am grateful to you for everything you taught us this term. I enjoyed our talks in class, and your assignments were hard, but I learned a lot from you. You're the best teacher I've had. Thank you.
Thank you [Teacher Name]! You have been such a magical teacher
A big thank you to my favourite teaching assistant – I've grown to love phonics thanks to you
Popular Teacher Appreciation Thank-You Card Quotes
Those who educate children well are more to be honoured than they who produce them; for these only gave them life, those the art of living well. Aristotle
Good teachers teach, great teachers inspire. Thank you for going the extra mile every single day! We appreciate your support and guidance over the past year.
Anon
Being a teacher isn't easy, so I just want to let you know that I appreciate all of the hard work that you have put in. Thank you for a wonderful year.
Anon
Teacher Thank You Gifts
We also have a range of unique and fun teacher gifts to show them how much you appreciate their hard work. Browse personalised notebooks, mousemats and handy drinkware, or create them a fun keepsake tin packed with a yummy cookie mix. Check out our blog for fun and creative Teacher Thank You gift ideas.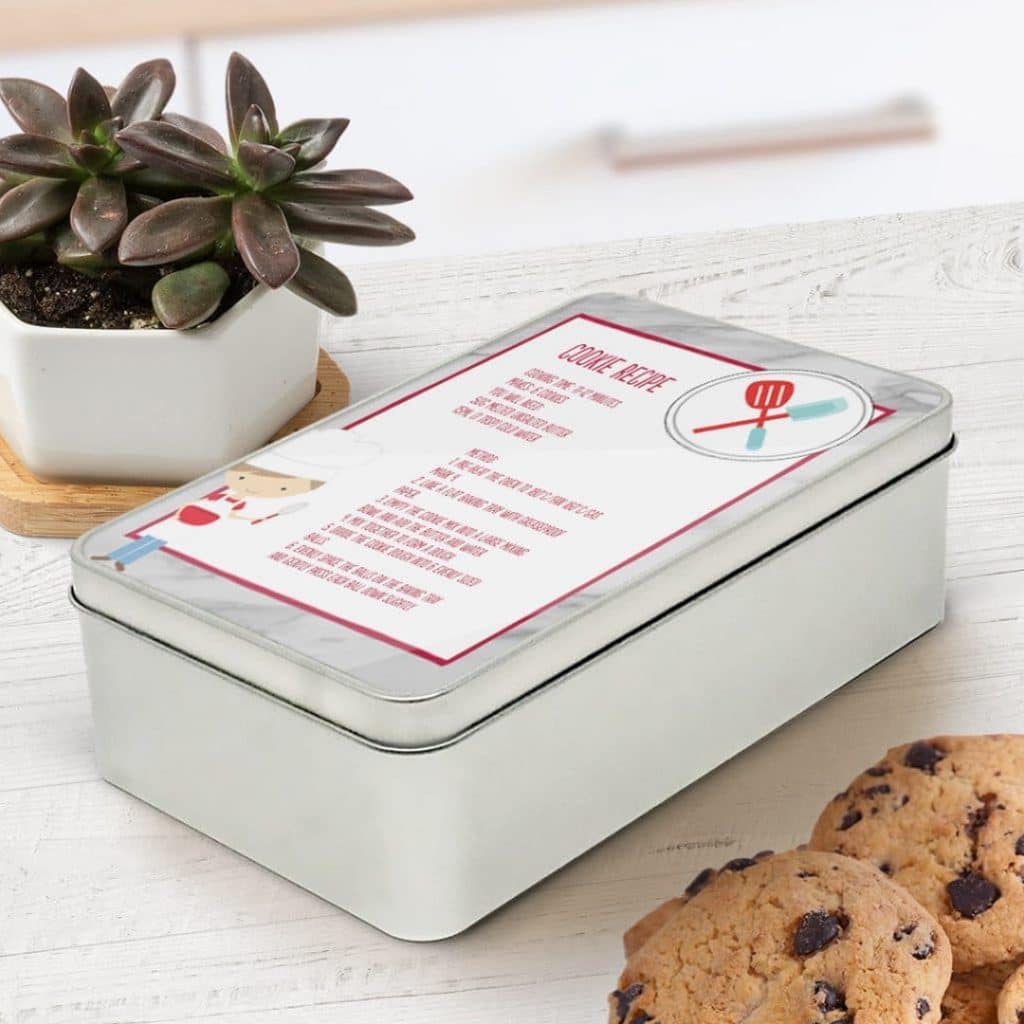 Snapfish + Macmillan are working in partnership to raise vital funds. For every greeting card or flat card set sold, Macmillan receive up to 15p.
What did Teacher get this year? We love to see your photos. Share them with us on social media! You can tag us with @snapfishuk in your photos on Instagram or Facebook or use the hashtag #snapfishuk. Follow us on YouTube, Twitter and Pinterest, too. Check out the Snapfish site for even more new products teachers and staff will adore.