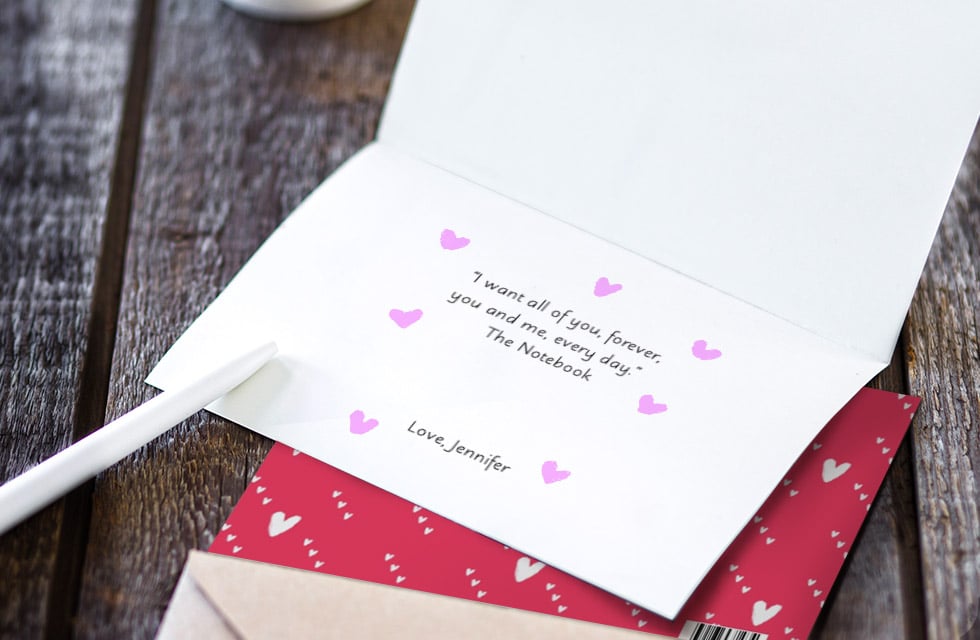 Picked out that perfect Valentine's Day card, but still need some ideas for what to write inside? Read on for our curated list of Valentine's Day messages and best-in-class card sentiment.
Not everyone has a way with words, especially romantic ones, so browse our inspiration of Valentine's Day card messages below, to feel like Romeo & Juliet! In this card sentiment guide, the Snapfish team aim to inspire you to find the perfect loving words to add to your perfect Valentine's Day card.
If you're not sure what to write in a Valentine's Day card, the key is to reflect on why this individual is important to you. Be specific: What about them sets them apart? What do you appreciate most about them? Love comes in all shapes and sizes — in the words we speak to close a phone call, in the many hours we invest in our passions, and in the heart-shaped emojis our fingers type to friends. 

Remember, you shouldn't have to struggle with what to write in your other half's Valentine's Day card, there are plenty of ways to say I love you! Plus, Valentine's Day isn't just for couples… so take some inspiration and write your own Valentine's verse and celebrate all the loved ones in your life!
Whether you're letting your mum know how loved she is, celebrating your first Valentine's Day as an engaged couple or want to find a funny message that will make your other half laugh, you'll find a message of love that will impress them this Valentine's Day!
Follow our 5 step process to create the perfect Valentine's Day wording.
Choose a perfect Valentine's Day card that reflects who you are as a couple and what you have, and want to achieve.
Address your Valentine. Your card sentiment or greeting should reflect your relationship. Remember to wish your card recipient a Happy Valentine's. This is usually accomplished with a simple phrase like, "Happy Valentine's Day!"
Add a heartfelt message. When writing your message, speak from the heart. Let your Valentine know how much you care.
Use a quote to inspire your Valentine's Day message. Don't be afraid to borrow a few words from your favourite author. Valentine's Day quotes can be very touching additions to your greeting card and go great with a box of chocolates or handmade Valentine's Day gift.
Sign your card with love. Use a loving ending to wrap up your Valentine's Day message and finish your greeting just as it started off.
Valentine's Wishes For Your Boyfriend/ Husband
Top tips: Using the recipient's nickname (or private pet name!) can instantly make a simple wish feel warmer and more personal.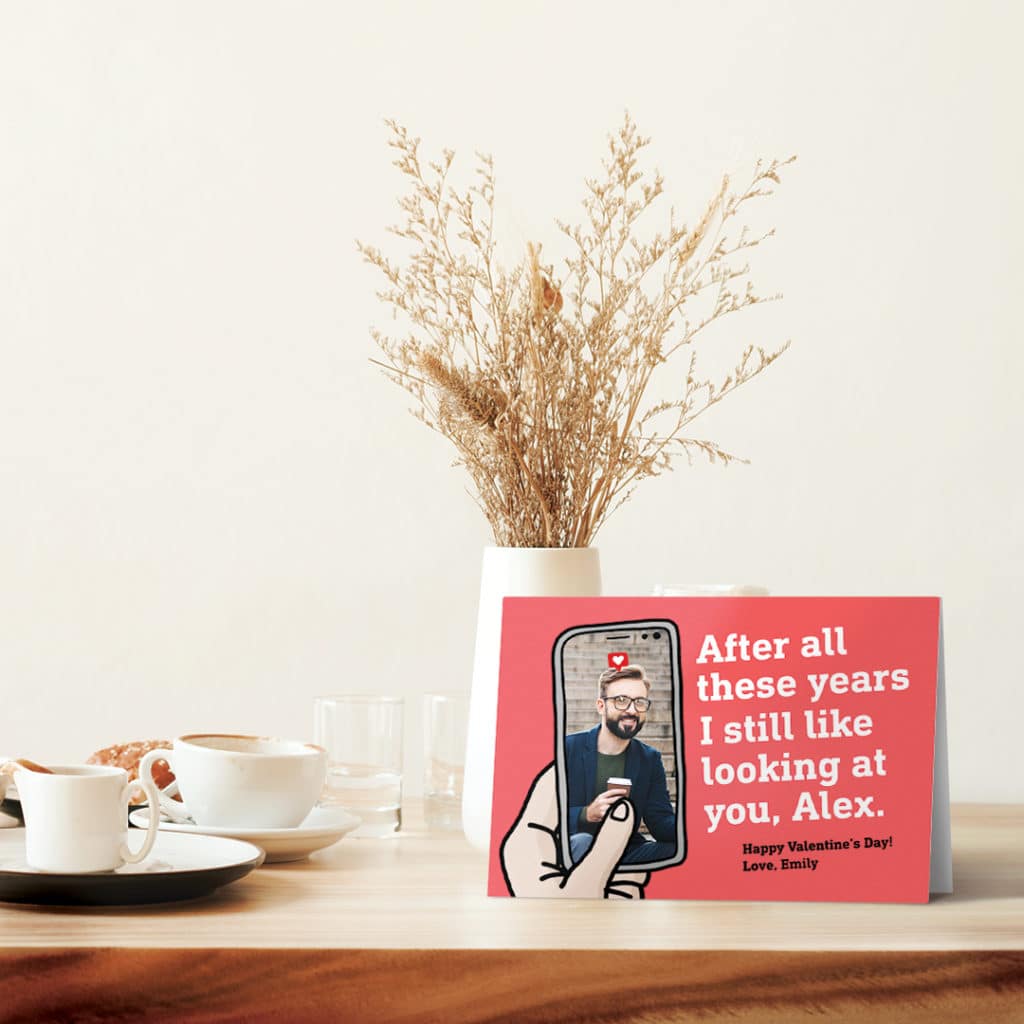 For your significant other or partner, you might decide to give more than one Valentine's card…and write more than one personal message. If you go this route, consider giving a mix of serious, heartfelt and playful messages, delivered at different times of the day—tucked behind his toothbrush, left on the seat of the car, sent to his office, hand-delivered over a candlelit dinner…
If you're married to your Valentine, consider including in your count all the Valentine's Days you shared before tying the knot. Depending on how long you dated, it could make for a much bigger number than your anniversary count! No matter what you say, use words that sound like you. If you are sincere and you are yourself, your card will be as meaningful as you want it to be.
Happy Valentine's Day, Gorgeous."
"Wishing the sweetest, happiest day to my forever Valentine."
"Tonight is all ours. I can't wait to celebrate with you."
"Especially today, I hope you feel how much I love you and how grateful I am to have you in my life."
"You take my breath away. Always."
"You have no idea how sexy you are."
"I couldn't ask for a more wonderful [husband] than you."
"My heart is all yours."
"Thanks for being you and for being mine."
"I love all the adventures we have together."
"This will definitely be a kids-in-bed-early kind of night. XOXOXO"
"God is good. I know because he gave me you to love."
"I'm so excited to be sharing our first Valentine's Day together. I hope it's the first of many…"
"Wish you were here for me to spoil today."
"Has it really been [xx] years? I'd do it all over in a heartbeat."
"You're the man of my dreams."
"We make the perfect team."
"You and me were meant to be."
"I'm so lucky to have found you – my husband, my rock, my best friend."
"You make me feel so loved and protected. I can forget everything when I'm in your arms."
"Thank you for always being there."
"The best thing about my life is sharing it with you."
"Nobody understands me like you do."
"You're my soulmate and my sidekick, thanks for being by my side! I love you!"
"I hit the jackpot when I met you!"
"You're made to perfection"
"We fit together like perfect jigsaw pieces"
"You're all I ever wanted and I'm so glad you're mine."
"Being with you is a dream come true."
"You've swept me off my feet and made my life complete."
"I'm so lucky to have a boyfriend as amazing as you."
Valentine's Messages For Your Girlfriend/ Wife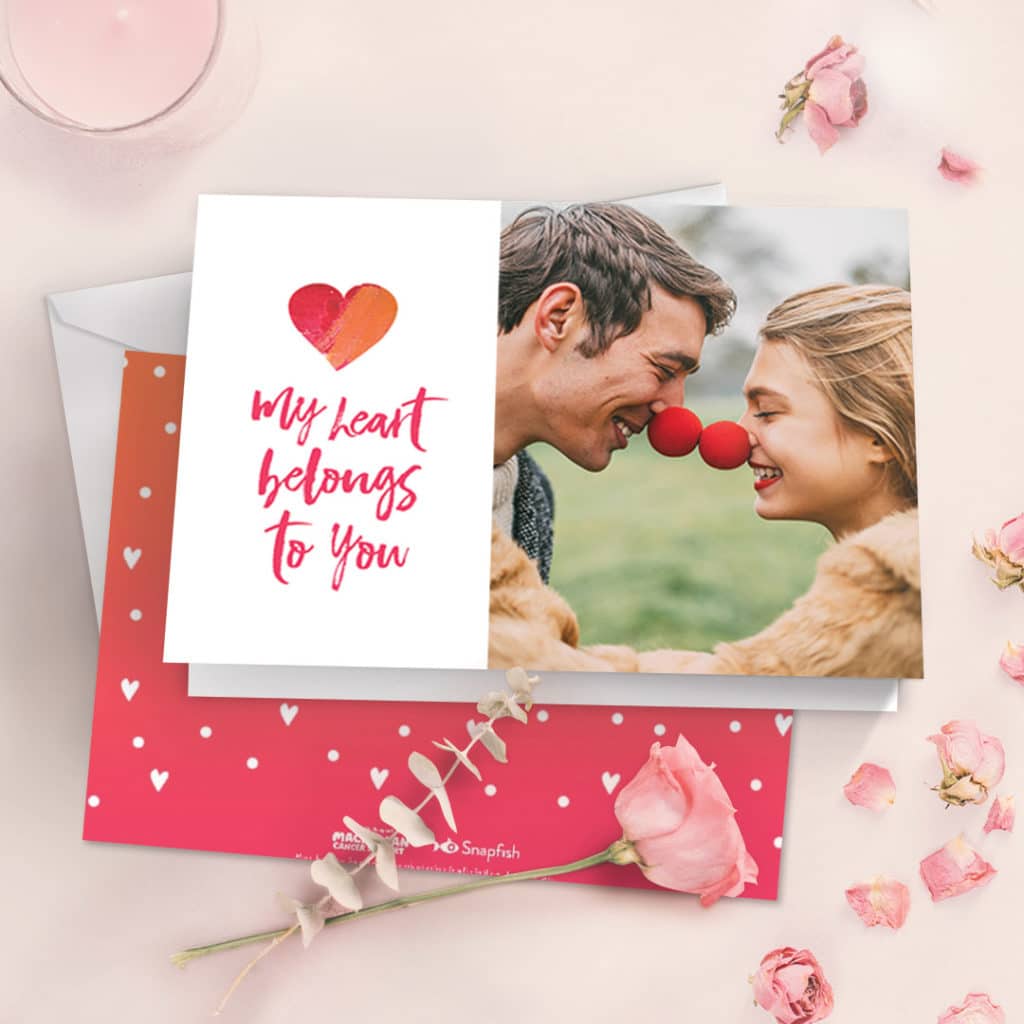 "I want to shower you with hugs and kisses all day long."
"I can't tell you enough how special you are to me."
"I'm so lucky to have a girlfriend as gorgeous as you."
"Next to you is my favourite place to be."
"I love you and all the fun we have together."
"You're the Queen of my heart and this Valentine's Day I'll treat you like the royalty you are. Happy Valentine's Day!"
"You can't put a price on love but to me you're worth a million bucks"
"I'll keep you warm, let's snuggle up together. I love you."
"You're my shining star, you guide me through the darkness, I love you"
"The best words I've ever said are "I Do". You're my world."
"Thank you for the millions of ways you show your love. You make every day special."
"I feel like the luckiest person alive when you're in my arms."
"The little things we share make every day magical."
"I love you more than you could possibly know."
"Hope today is as gorgeous as you."
"You make me so happy."
"Ours is my favourite love story."
"My heart belongs to you today and always."
"You're the girl of my dreams."
"We make the perfect team."
"You and I were meant to be."
"You give me butterflies."
"I love you to the moon and back."
"You are everything to me and I can't imagine life without you by my side."
"You brighten my day."
"You're my sunshine on a cloudy day"
"Valentine's Day is all about love, so today is a great time to tell you I love you!"
"I hope you have a Valentine's Day as amazing as you are!"
"Sending a whole lot of love your way!"
"The best thing about me is you."
How To Say Happy Valentine's Day To Your Fiancé / Fiancée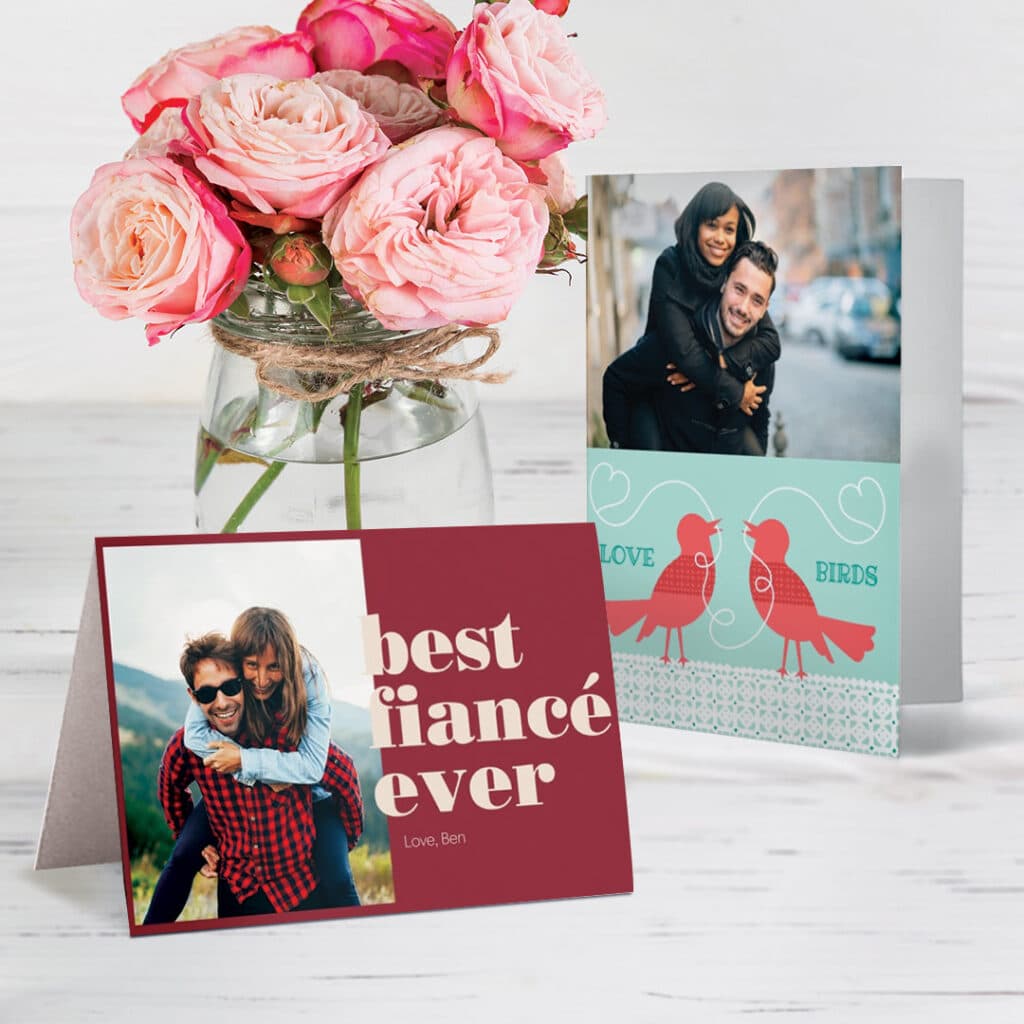 "As soon as I saw you, I knew you were the one."
"I can't wait for the day I can call you 'my husband' "
"Love is an amazing journey and I'm so glad I'm travelling with you."
"Because I have you, I have all I'll ever need."
"Sharing love, sharing laughter, looking forward to our happy ever after."
"You're the best thing that ever happened to me."
"My wonderful fiancée, soon to be my wife – you're forever and always the love of my life."
"After we say "I do", every day will be like Valentine's Day."
"We have our whole lives to love each other and I'll cherish every second."
"You're beautiful inside and out, and I'm so lucky to have you."
"I can't wait to be your wife, Happy Valentine's Day!"
"I can't wait to be your husband, Happy Valentine's Day!"
Funny Valentines Quotes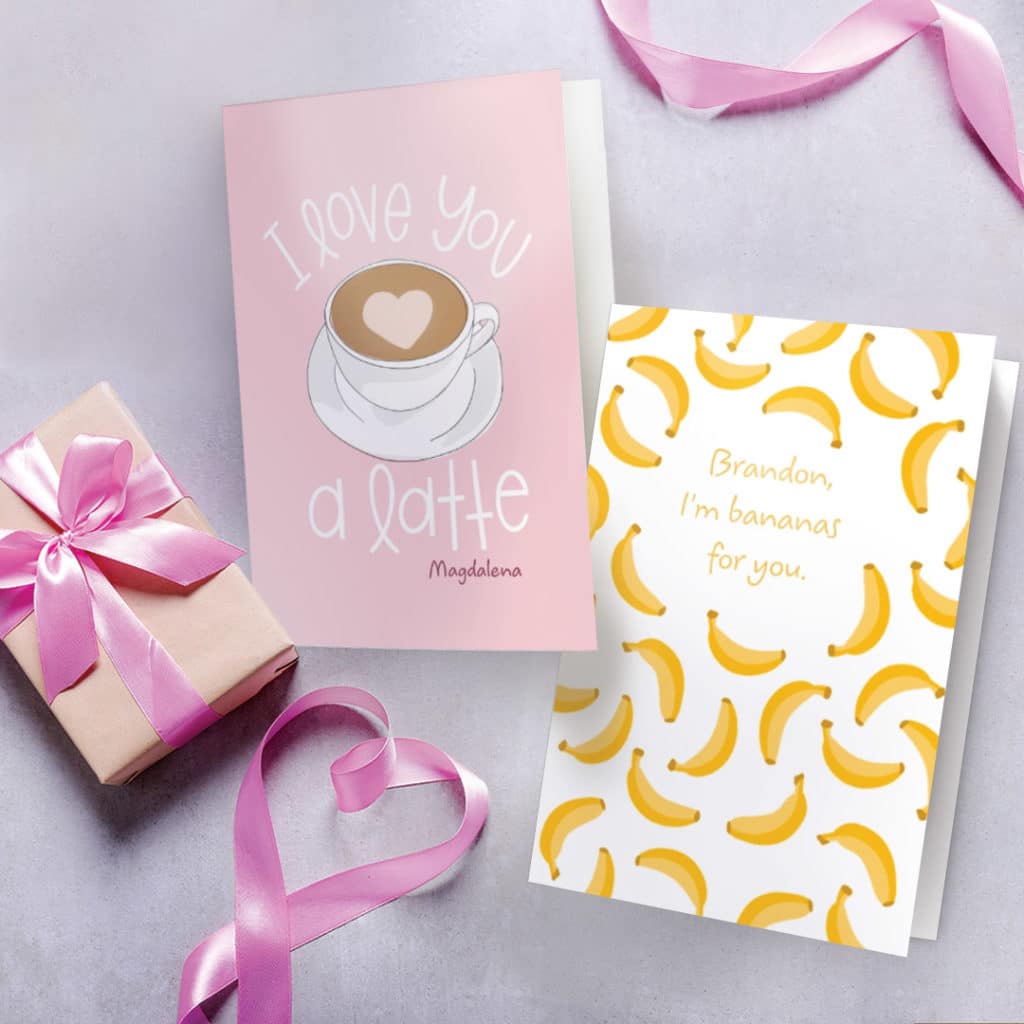 "If I could rearrange the alphabet, I'd put U and I together."
"I'm glad you're as weird as me! Happy Valentine's Day!"
"You're the French to my toast"
"You're the biscuit to my tea"
"I know it's cheesy but we're meant to brie…"
"I think you are suffering from a lack of Vitamin ME."
"Let's get fruity…"
"I'll shave my legs for you, Happy Valentine's Day!"
"Rose are red, Violets are blue, Vodka costs less, Than a dinner for two"
"I love you just the way I am"
Happy Valentine's Day! Are you seriously not sick of me yet?
"I'm so glad you're my emergency contact person"
Happy Valentine's Day! Nothing says love like a piece of paper folded in half with some words on it.
"I love you like a fat kid loves cake!"
Cute Valentine's Day Messages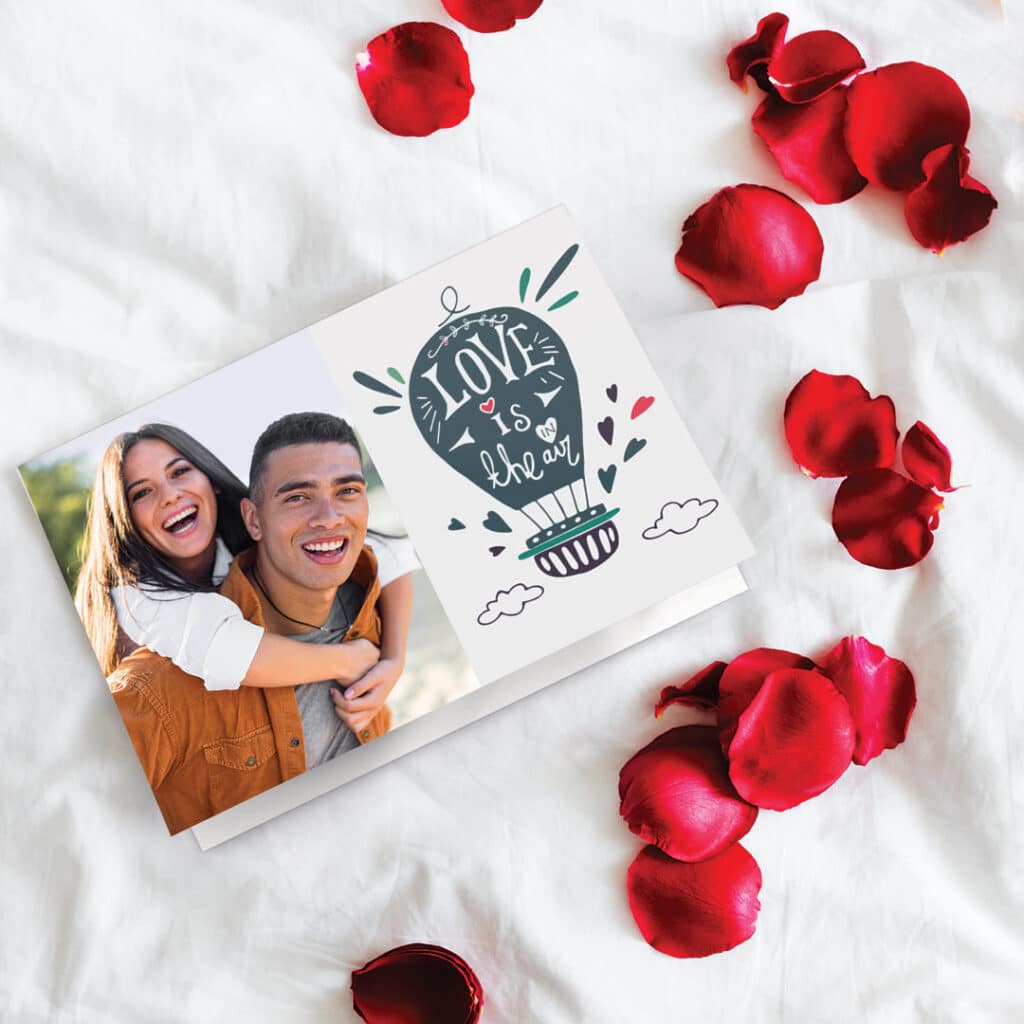 I fall in love with you just a little bit more every day.
I met you. I liked you. I love you. I'm keeping you.
When you kiss me, the world just melts away. When you hold me in your arms, I feel safe. Being in love with you has made me see how wonderful life can be. I love you.
I hope I can make you as happy as you make me.
Every adventure we take, big or small, I want share it with you.
With every breath in my body and every beat of my heart I know I will always love you.
I never thought I could fall as hard as I did with you.
I fell in love with you because of all the small things you don't even realise you're doing.
No matter how dark the days get, you still know how to make me smile.
I may not always say it but know that I love you with all my heart.
I would travel to the moon and back just to see you smile.
You are so amazing, so I don't know what I would do without you.
Thank you for showing me what true love is – Happy Valentine's Day
I don't know what my future holds but I know I want you in it.
With you, I've found home.
Even after all this time, you still take my breath away.
How To Say "I Love You" In Foreign Languages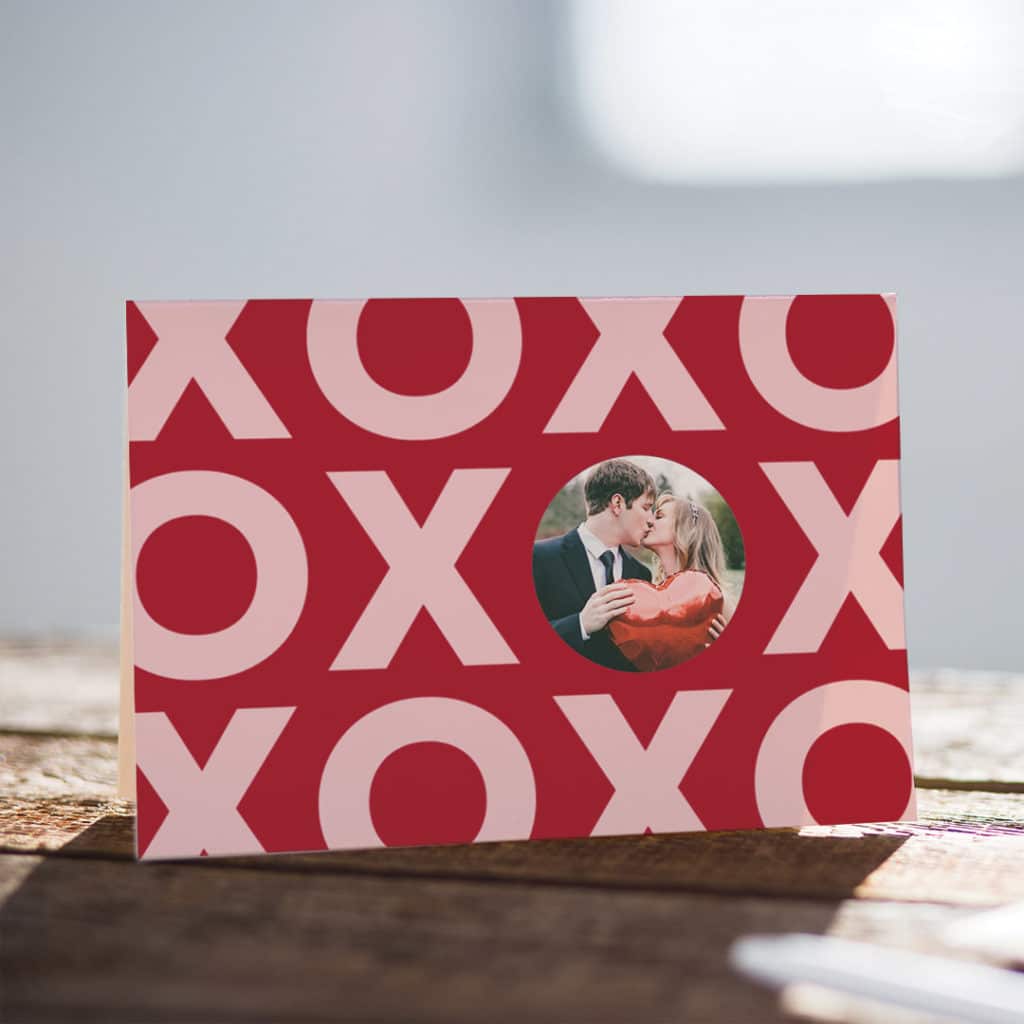 Je t'aime (French)
Te iubesc (Romanian)
Eu te amo (Portuguese)
Is breá liom tú (Irish)
Ich liebe dich (German)
Jag älskar dig (Swedish)
Ti amo (Italian)
Te quiero (Spanish)
Romantic Valentine's Quotes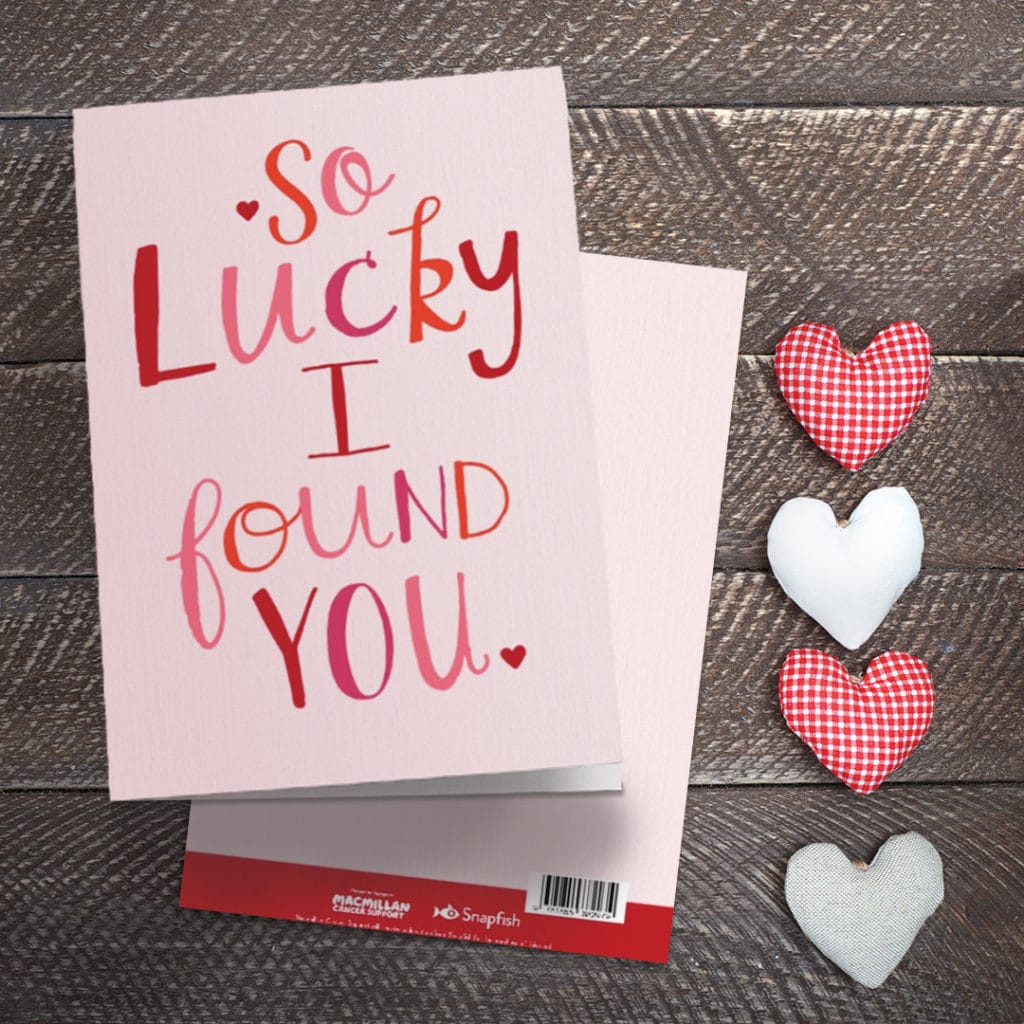 Famous authors, poets, and notable figures have been trying to put love into words for centuries. When your words escape you, borrow from the experts!
Popular Love Quotes From Feature Films
"I am in love with you. I know that love is just a shout into the void and that oblivion is inevitable. And that we're all doomed and that one day all of our labours will be returned to dust. And I know the sun will swallow the only Earth we will ever have. And I am in love with you." —Gus, The Fault in Our Stars
"I love you. I knew it the minute I met you. I'm sorry it took so long for me to catch up. I just got stuck" – Silver Linings Playbook
"I will love you my whole life. You and no other." – Braveheart
"You are pretty much the only thing that makes me want to get up in the morning." – Me Before You
"I would rather share one lifetime with you than face all the ages of this world alone." — The Lord of the Rings
"To me, you are perfect." — Love Actually
"It was a million tiny little things that, when you added them all up, they meant we were supposed to be together." – Sleepless in Seattle
"It's like, in that moment the whole universe existed just to bring us together." – Serendipity
"I love our story. Sure it's messy, but it's the story that got us here." – How I Met Your Mother
"Take love, multiply it by infinity and take it to the depths of forever… and you still have only a glimpse of how I feel for you." – Meet Joe Black
"I want all of you, forever, you and me, every day." —  The Notebook
Popular Valentine's Quotes From Love Songs
"I hope you don't mind that I put down in words how wonderful life is while you're in the world." – Elton John (Your Song)
"Baby, you're all that I want when you're lying here in my arms, I'm finding it hard to believe we're in heaven." – Bryan Adams (Heaven)
"And when you smile, the whole world stops and stares for a while, 'cause you're amazing, just the way you are."  – Bruno Mars (Just The Way You Are)
"And darling I will be loving you 'til we're 70. And baby my heart could still fall as hard at 23. And I'm thinking 'bout how people fall in love in mysterious ways. Maybe just the touch of a hand. Oh me, I fall in love with you every single day. And I just wanna tell you I am. So honey now. Take me into your loving arms. Kiss me under the light of a thousand stars. Place your head on my beating heart. I'm thinking out loud. Maybe we found love right where we are." – Ed Sheeran (Thinking Out Loud)
Popular Valentine's Day Quotes from Romance Books + The Bible
"We love because he first loved us." —1 John 4:19
"Whatever our souls are made of, his and mine are the same." – Emily Bronte, Wuthering Heights
"Love does not consist in gazing at each other but in looking outward together in the same direction". – Antoine de Saint-Exupery, Terre des Hommes
"You have bewitched me, body and soul. I love, I love, I love you. I never wish to be parted from you from this day on." – Jane Austen, Pride & Prejudice
"Doubt thou the stars are fire, Doubt that the sun doth move. Doubt the truth to be a liar, But never doubt I love." —William Shakespeare, Hamlet
"My heart is, and always will be, yours." – Jane Austen, Sense and Sensibility
"I've always loved you, and when you love someone, you love the whole person, just as he or she is, and not as you would like them to be." – Leo Tolstoy, Anna Karenina
Valentine's Saying For Friends (Or Wannabe Special Someone's)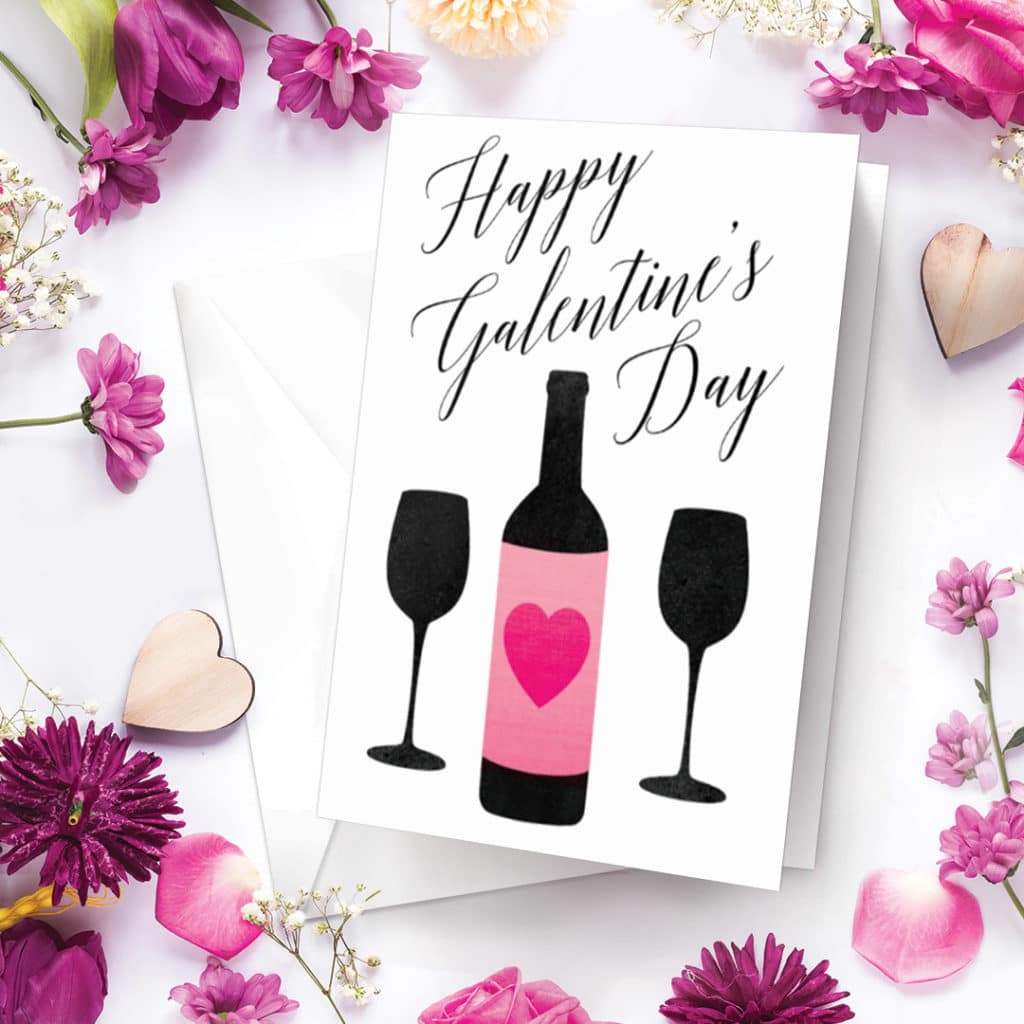 "Friends are kept forever in the heart."
"Who needs Valentine's with friends like you?"
"Wishing you a bright and sparkly day!"
"You make me smile."
"You're my favourite person."
"Hope your day brings just what you want it to."
"Thanks for being the loyal and caring [friend] you are. Love you!"
"Here's to a Valentine's Day filled with good wine, good food and especially good friends like you."
"Happy Valentine's to one of my favourite people. Ever."
"Valentine's Day and every day, I'm grateful for you."
"Hope he spoils you. You deserve it."
"Someday, our princes will come."
"Wish we could be together swapping chocolates and laughing over candy hearts like we used to."
"I'll raise an amazing Valentine's cocktail to you."
"I hope you feel loved and appreciated on Valentine's Day. Because you are."
Happy Valentine's Endings
After you spent so long composing the perfect message, don't let yourself down with the closing.
All my love,
Love you,
All yours,
Forever yours,
Endlessly,
Passionately,
Truly,
Gratefully,
All my heart,
Always and forever,
Hugs and kisses,
Kisses,
XOXOXO,
Under your spell,
Mmmmwah,
With all my love on Valentine's Day and always,
Now you have the perfect Valentine's Day sentiment, you need the perfect card design that amplifies your feelings of love. Here at Snapfish we have plenty of Valentine Day card designs to choose from, from cutesy photo designs, to heartfelt and whimsical non-photo love cards plus an array of Valentine's photo card templates to celebrate all your love memories in a single card. You can even create the card of your dreams from scratch.

Snapfish + Macmillan are working in partnership to raise vital funds. For every greeting card or flat card set sold, Macmillan receive up to 15p.
We love seeing what you produce. Please tag us @SnapfishUK and #snapfishUK on Instagram, Facebook, Twitter and Pinterest when you share your personalised Valentine's Day Cards and Gift Creations.