On 8th May 2020, it's been 75 years since the guns fell silent at the end of World War II in Europe. Millions of people took to the streets and pubs across the country to celebrate an end to the years of death and destruction the war had brought, mourn their loved ones, and to hope for a better future.
We Will Remember Them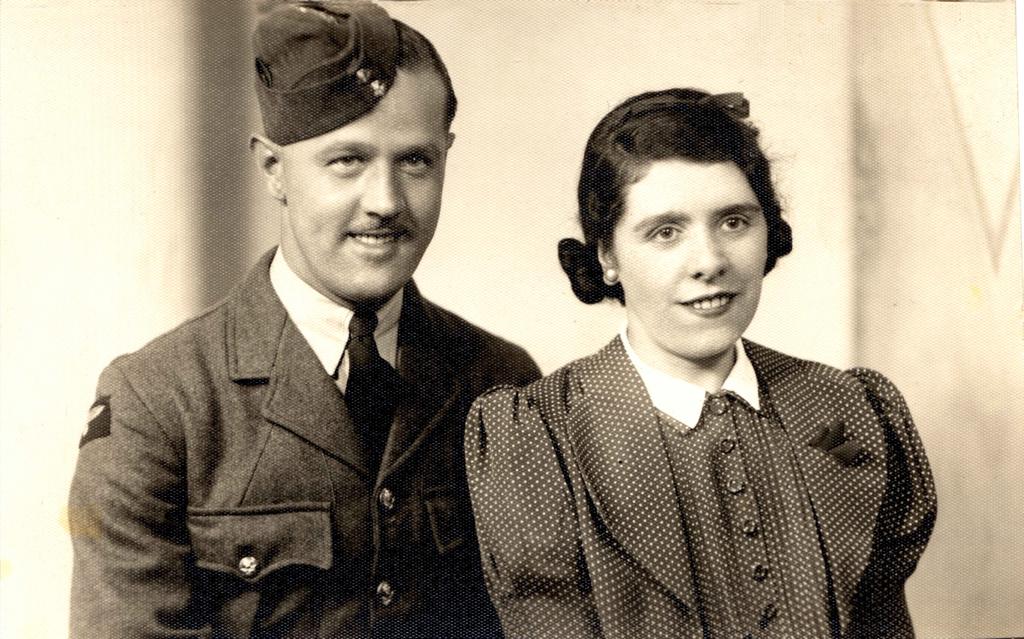 We honour the members of the Armed Forces and Merchant Navy who gave their lives or came home wounded, the hard-working women and men who operated the factories, mines, shipyards and farms, the ARP wardens, police officers, doctors, nurses, fireman, local defence volunteers, and others who toiled day and night selflessly on the home front during such difficult times.
When The World Is Free 
This year, the world is engaged in yet another war, against a hidden viral enemy called Coronavirus. While we reflect on the enormous sacrifices that were made here and abroad, to bring peace to Europe back in 1945, we can also recognise the work our essential workers are carrying out on the front lines of this health crisis today. 
While thinking back on WWII, we're reminded of this beautiful lyric from Dame Vera Lynn's song "(There'll Be Bluebirds Over) The White Cliffs of Dover." It seems just as fitting now as it was then.
"There'll be love and laughter
And peace ever after
Tomorrow, when the world is free"
How can you commemorate VE DAY during lockdown? 
Due to coronavirus restrictions, most VE Day 75 events and street parties had to be cancelled or postponed. However, we still want to help you mark the occasion by sharing your pride in this country and honouring the men and women of WWII.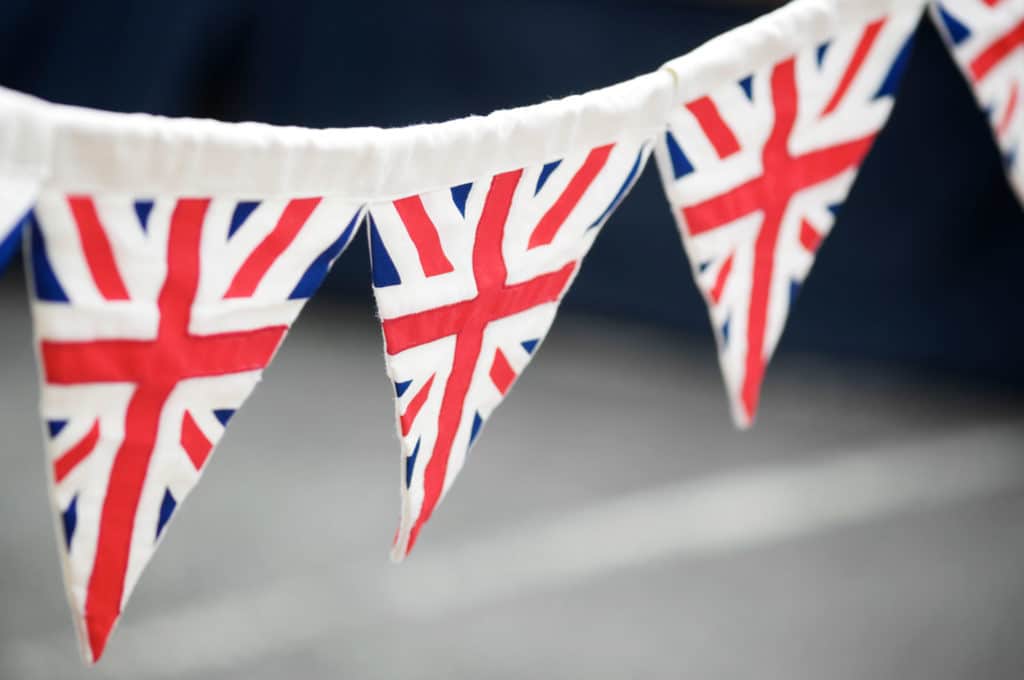 Create Your Very Own VE Day Bunting
This would be a great activity to do with the kids! You can create your own bunting with any kind of materials you have at home: paper, string, ribbon, felt pens, etc. Decorate it with whatever inspires you, including photographs! Snapfish photo prints would be an easy way to honour a soldier, family member, or your own personal heroes, including current frontline workers. Once you're done with the bunting, hang it on your walls or in windows with pride over the weekend of 8 – 10 May 2020. 
If you'd like a bunting template to work from, check out some templates that others have created.
If you'd like to make your own, it's pretty easy to do with these instructions provided by the BBC.
Create your own blank bunting flags 
Take an A4 piece of paper and place it vertical (portrait)  
Fold over about 2cm at the top 
Fold the paper in half long ways  
Draw a line diagonally from the outside of the paper at the top to the fold in the middle at the bottom  
Cut along that line through both sides of the paper  
Unfold your paper 
Decorate your bunting
Decorate the main triangle but leave the top strip blank  
You can decorate with anything in the house as mentioned above – paint, glitter, stickers, pens, and of course photos!
Draw or create a photo collage with anything that inspires you. Here are some ideas if you get stuck:  

A soldier from WWII
Grandad, Grandma or other family member who was in the war
Union Flag
A dove of peace
Your message of thanks
Your war hero
A rainbow
Construct your bunting
When you've decorated your flags, fold along the solid black line to make a flap  
Put the flap over your string or ribbon and glue or tape the flap in place  
Leave a gap between each triangle and keep adding them until you're done with a spare bit of string/ribbon on each end for hanging  
Hang your bunting in your window for people to enjoy!  
Keep The Kids Entertained With 40s-Inspired Activities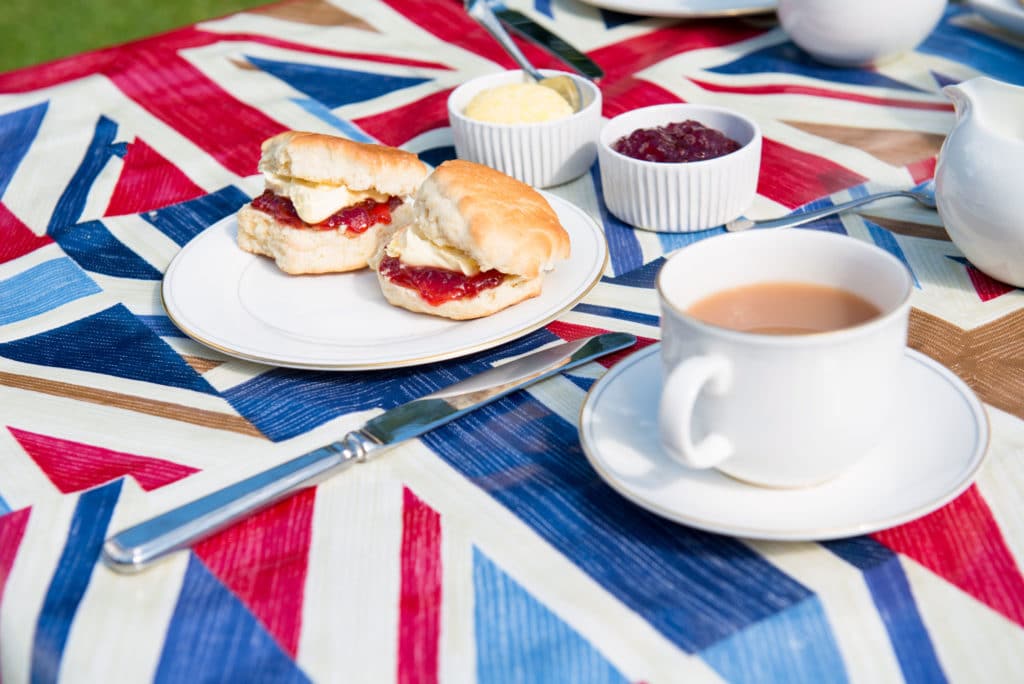 Need some other fun ideas for a VE day celebration? Check out these free printables and colouring posters that will keep the kids busy for hours! Also, don't forget to check out our free Snapfish printables — create your own VE Day word search or decorate a party mask and crown!
You can also help the kids burn off some energy with some old-fashioned dance moves, like the Lindy Hop, Charleston Stroll, or the Hokey Cokey. Or why not try a scavenger hunt around the house. 
What's A Party Without Food And Drink!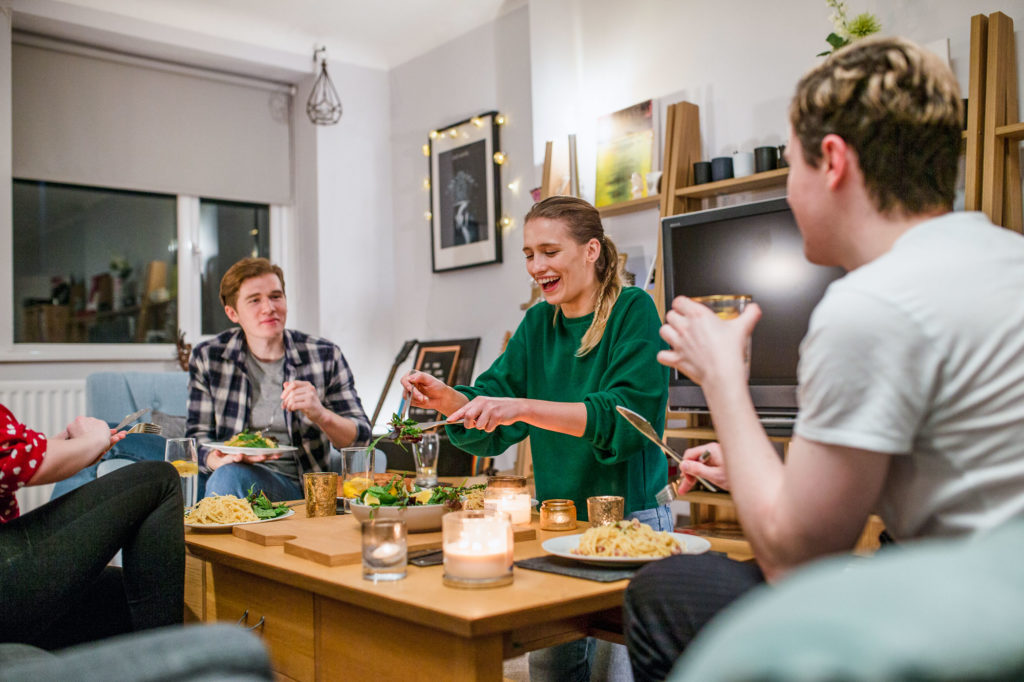 Every good host knows refreshments are key to making the party a success. Running to the shops isn't as easy as used to be, however, so making something out of pantry staples is key. Now's the time for spam and corned beef to shine! And with eggs and flour in short supply (like they were in World War II) we've found some sweet treats that you can create without them.
Here's a few ideas to get you started:
Meat options 
Cauliflower cheese with bacon – make the most of the rationed cheese with this British classic.
Spam hash – a can of Spam can last 5 meals so this party dish will certainly serve everyone! Hate Spam? You can always use corned beef. 
Veggie options 
Homity Pie – a rich, wholemeal pie with a potato, onion and cheese filling said to be made by Land Girls during WWII. 
Vegetable turnovers – a bit like the Homity Pie only in pasty form! 
Desserts 
Wartime Beverages 
Sip on these Ginger Beer and Lemonade recipes provided by English Heritage.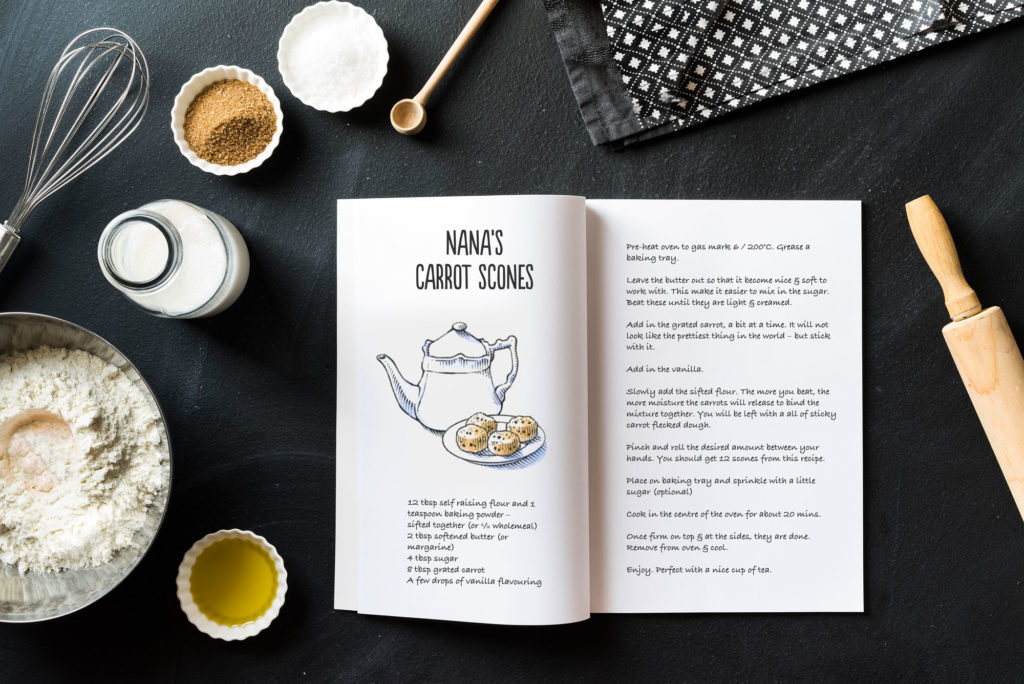 Since we're using some old recipes that your nana might have enjoyed, this would be the perfect time to save all those family recipes in one place! Our photo books are great for creating your very own recipe book. To make your recipe book really unique, take before and after photos of mum, dad, and the kids hard at work in the kitchen and enjoying the food afterwards. If you need a little inspiration check out this blog post on recipe photo books!
Keep safe and enjoy yourselves. 
We'd love to see your wonderful bunting, colouring sheets, recipe books, and VE Day celebration photos. Please share it with us on our social media channels and use the hashtag #snapfishuk and tag us @snapfishuk – don't forget to use the hashtags #GreatBritishBunting, #CelebrateThem and #VEDay75 too. You can find us on Facebook, Instagram, Twitter, Pinterest and YouTube!