For you to write in your Father's Day card
Where would Dad be without his tried-and-truly cringe-inducing 'jokes'? With Father's Day fast approaching, we've compiled a few of our favourite Dad jokes you can include in Father's Day cards for Dads, godfathers, grandfathers, mentors, and any other type of Dad you might have.
Apologies, some of these jokes are just plain awful. Some are so bad they're actually almost good. But all have the hallmarks of a solid Dad joke and are bound to send him into delighted fits of giggles.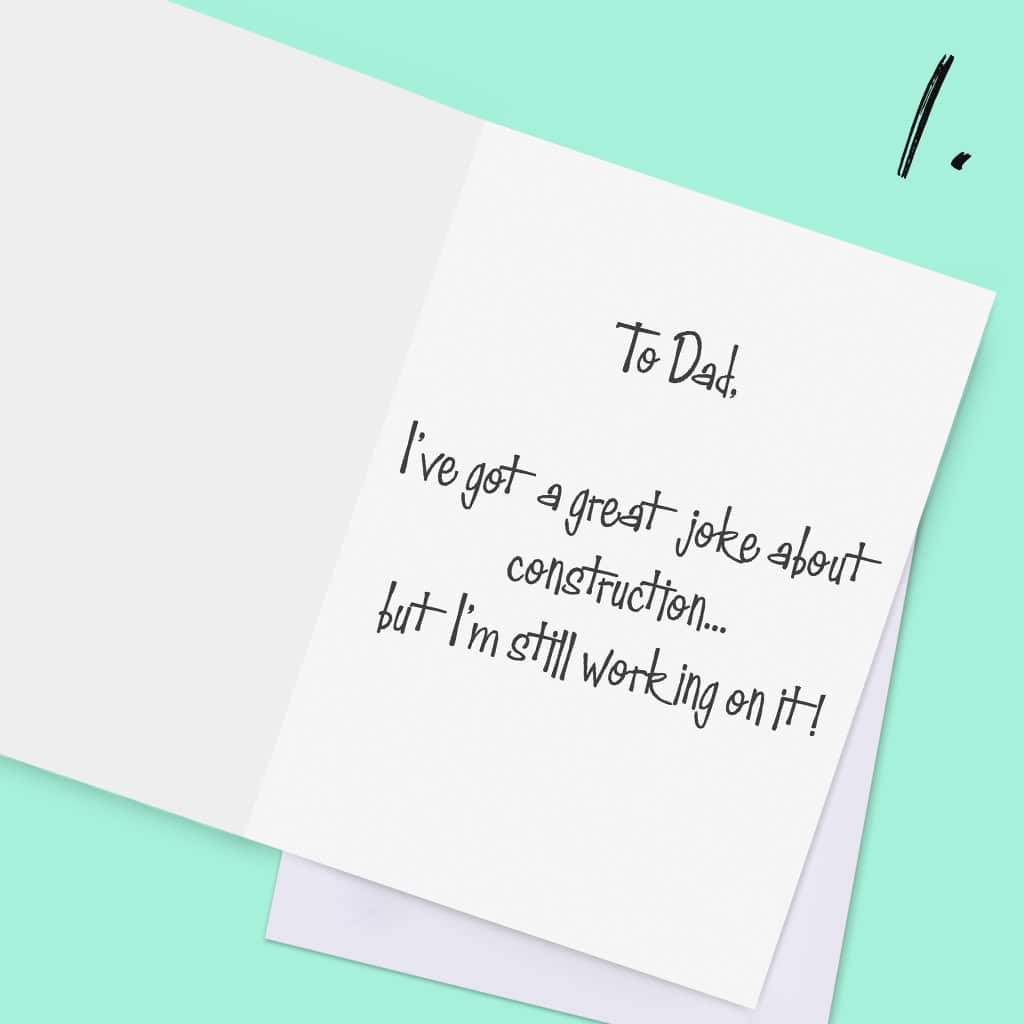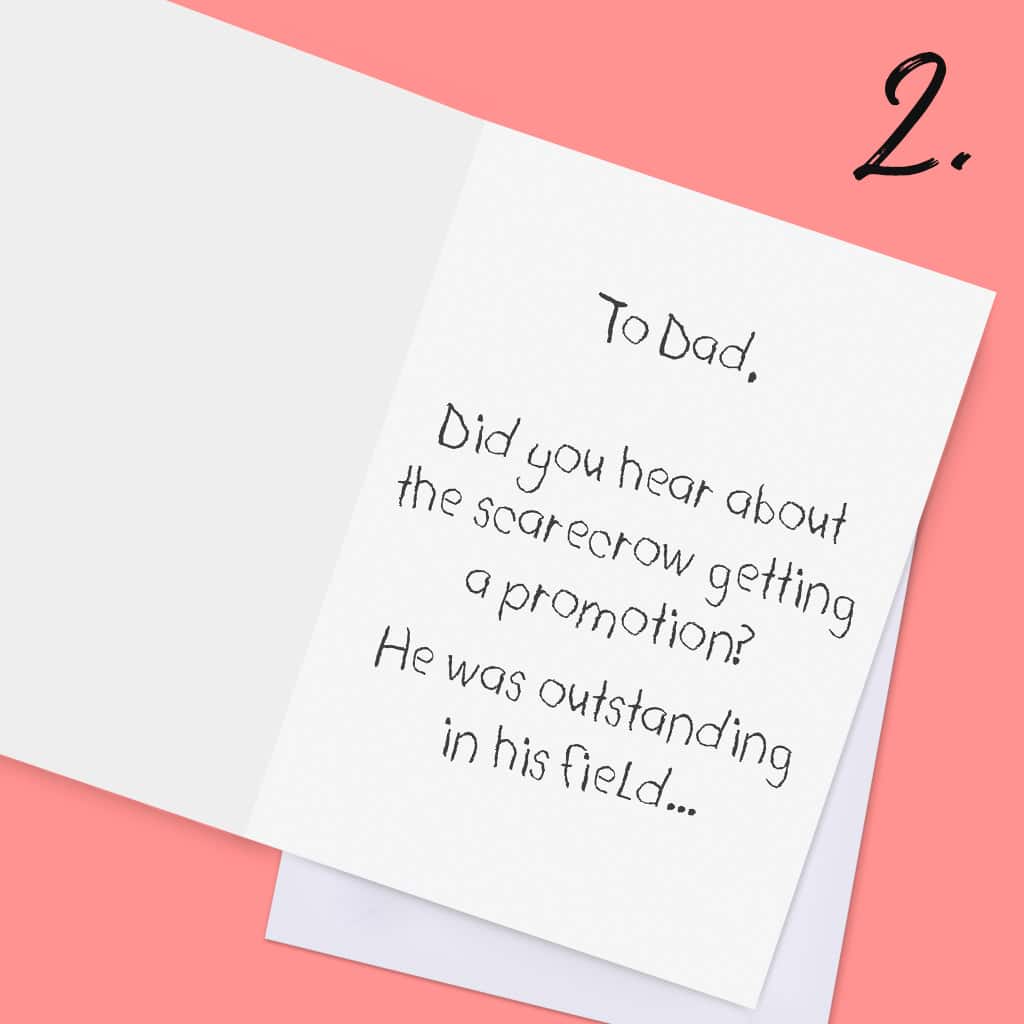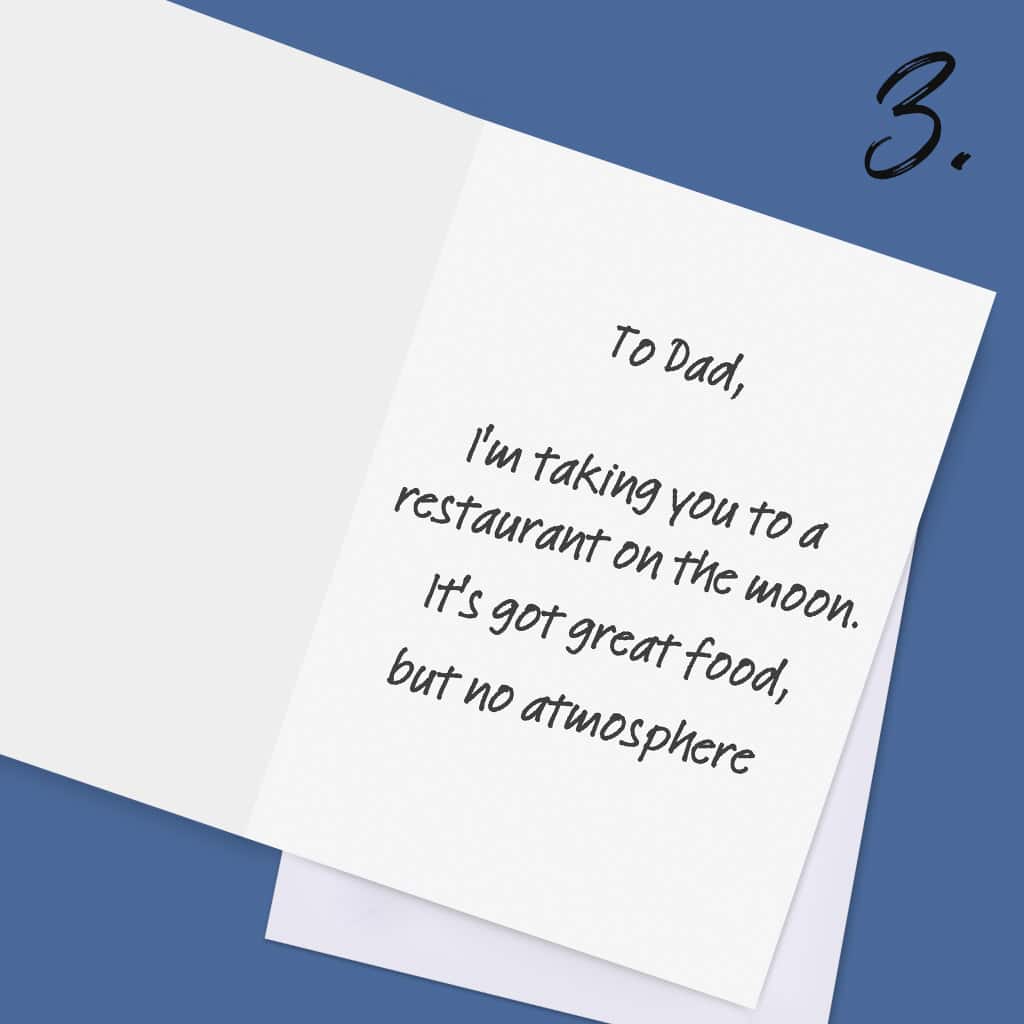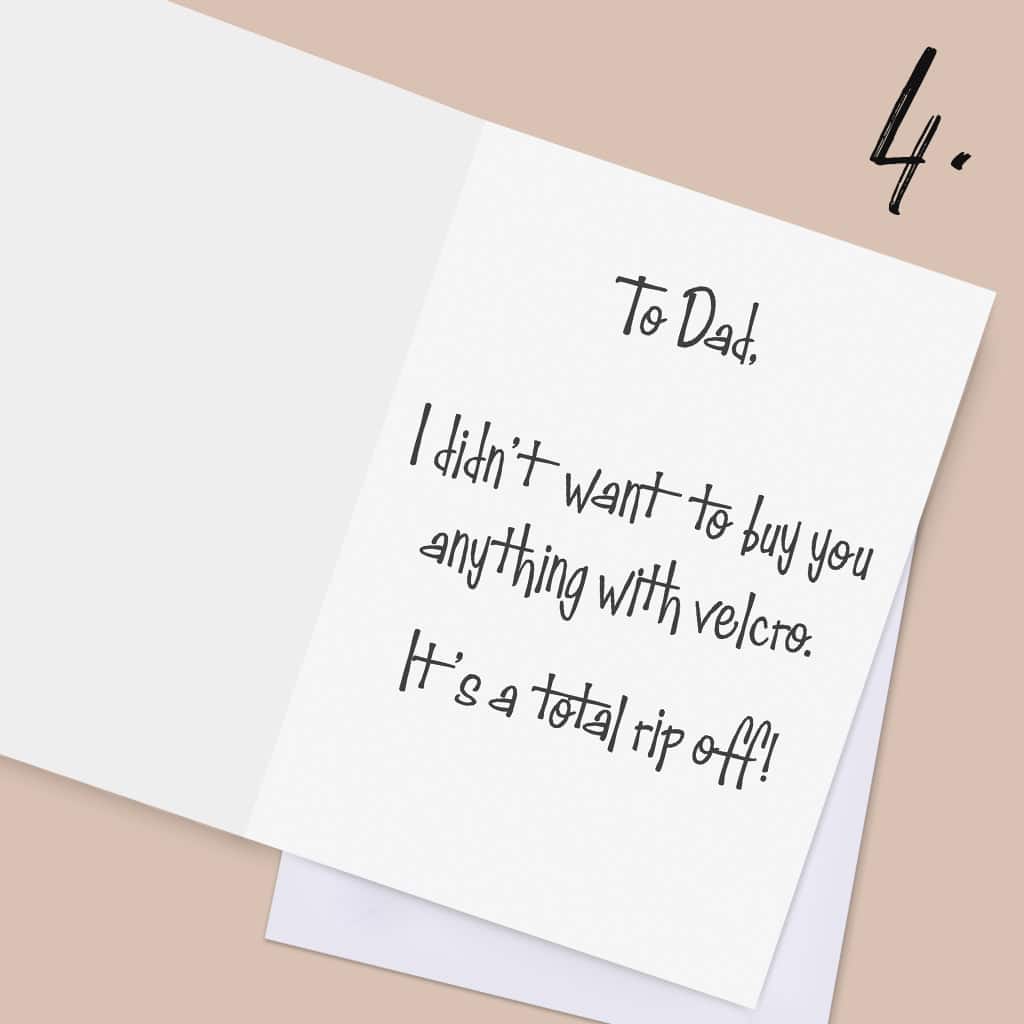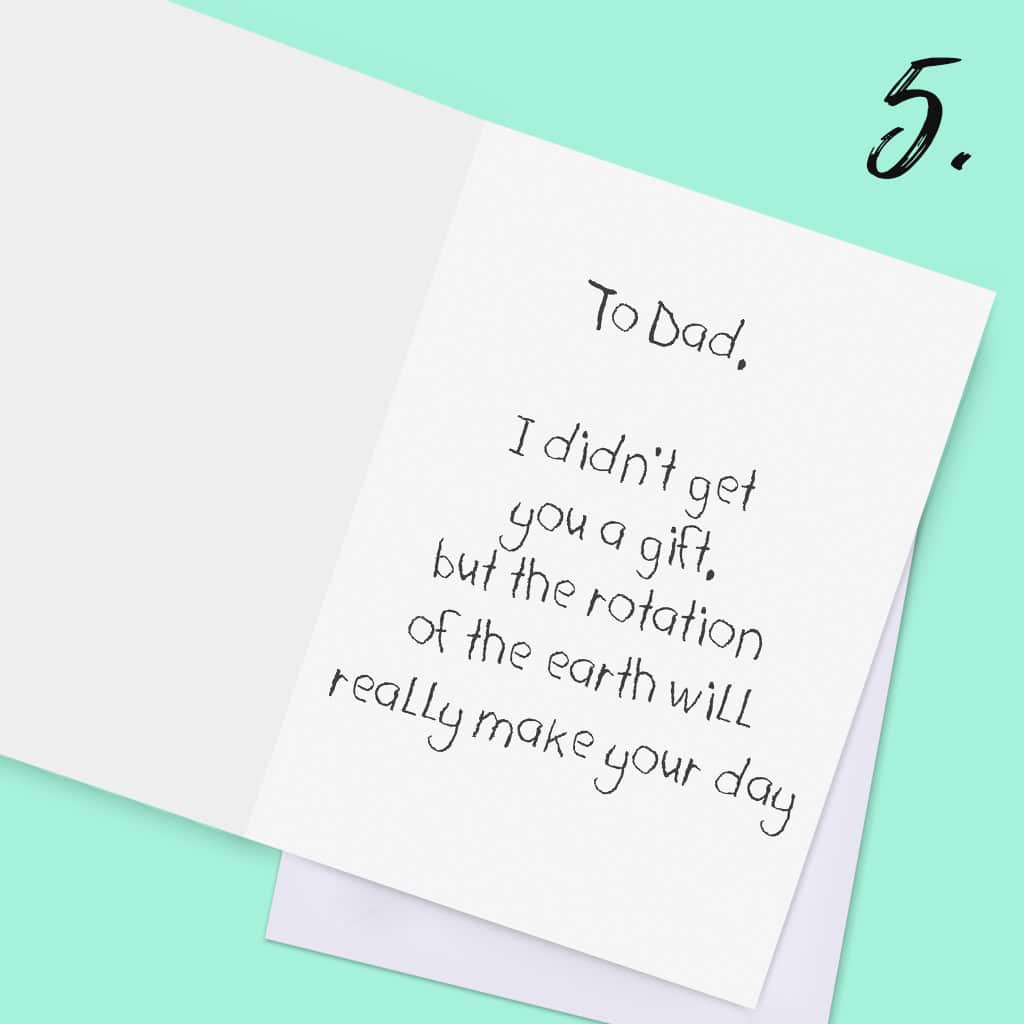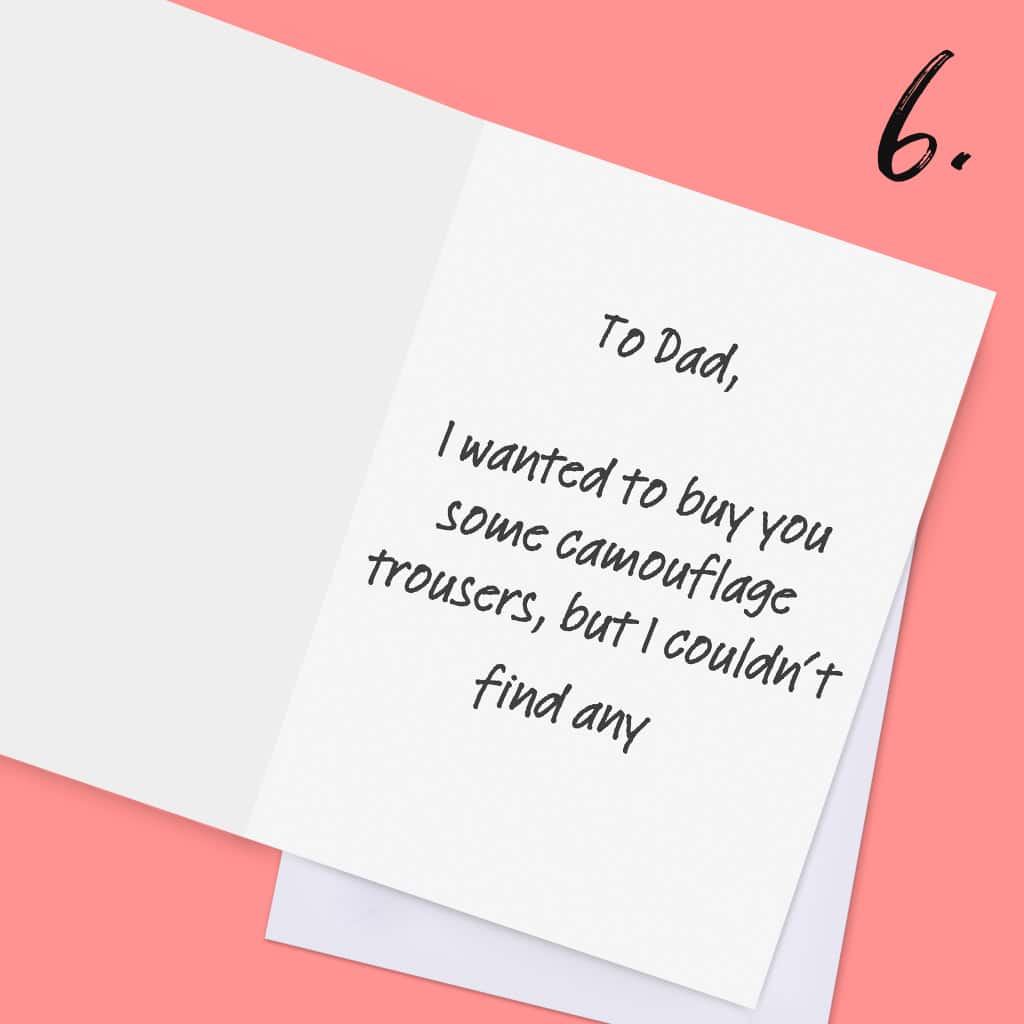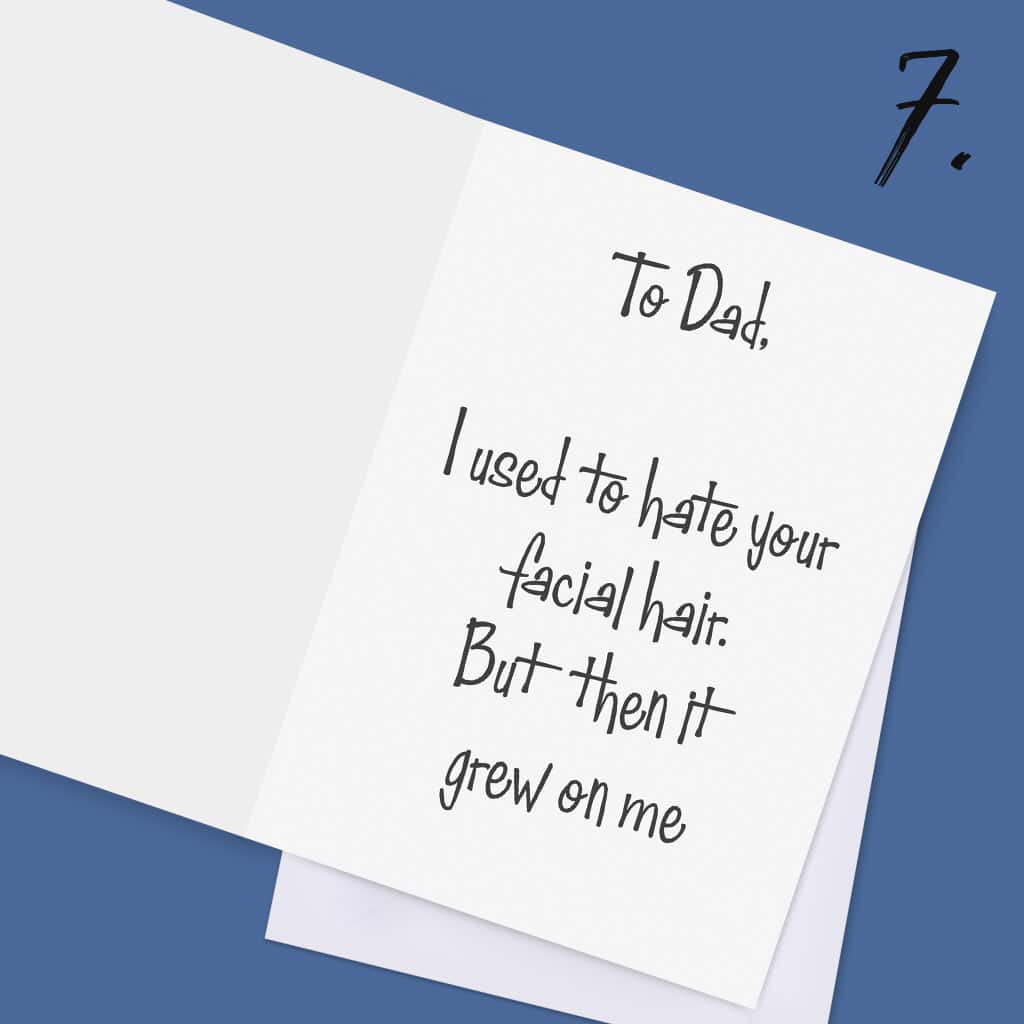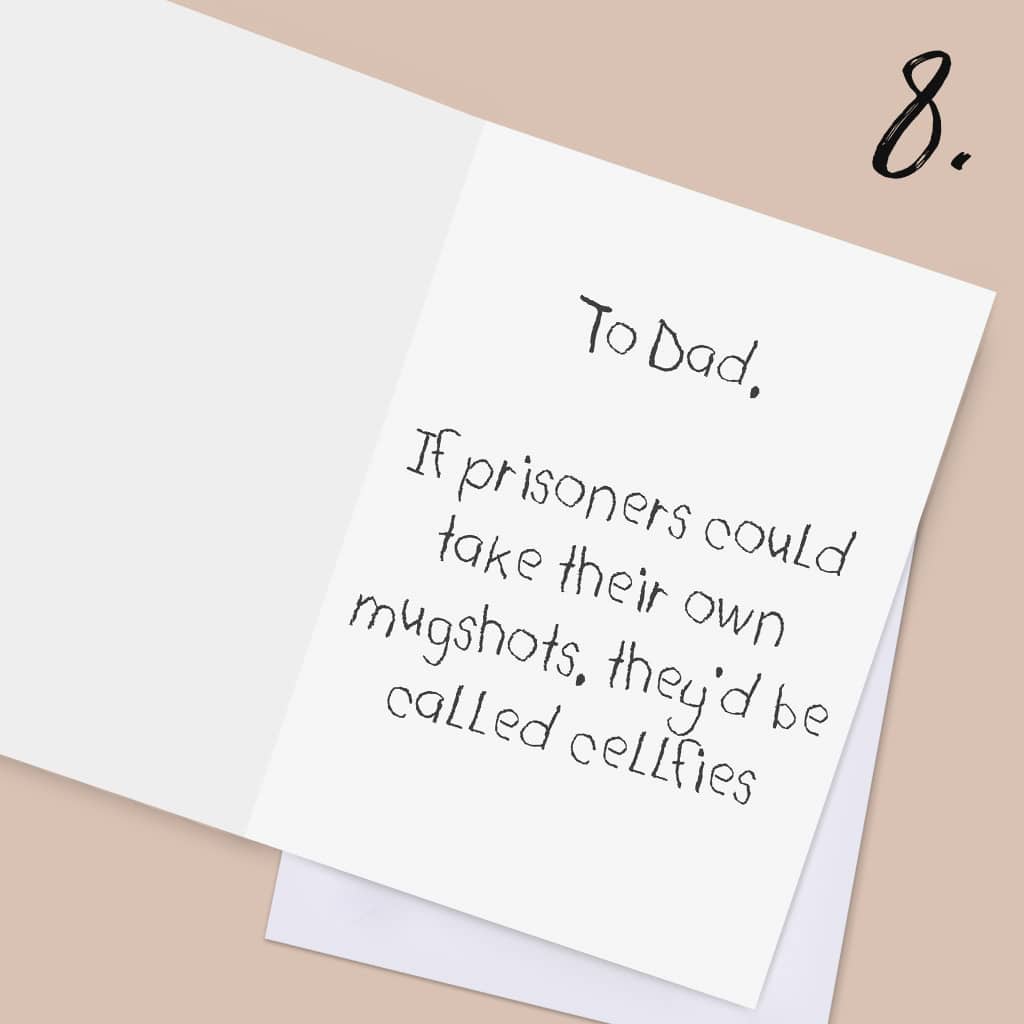 To make it easy for you to copy and paste any of the Dad jokes above and include it in your Father's Day Cards, we have listed the jokes out below: 
I've got a great joke about construction. But I'm still working on it…
Did you hear about the scarecrow getting a promotion? He was outstanding in his field.
I'm taking you to a restaurant on the moon. It's got great food… but no atmosphere.
I didn't want to buy you anything with Velcro. It's a total rip-off.
I didn't get you a gift. But the rotation of Earth will really make your day.
I wanted to buy you some camouflage trousers. But I couldn't find any.
I used to hate your facial hair… then it grew on me.
If prisoners could take their mugshots, they'd be called cellfies.
You're now all set with Dad jokes to add a personal touch to your very own stellar Father's Day card. Now it's time to go one step further – match your joke to a Personalised Father's Day card (or choose our "Design your own card" option and create your one-of-a-kind Father's Day card)!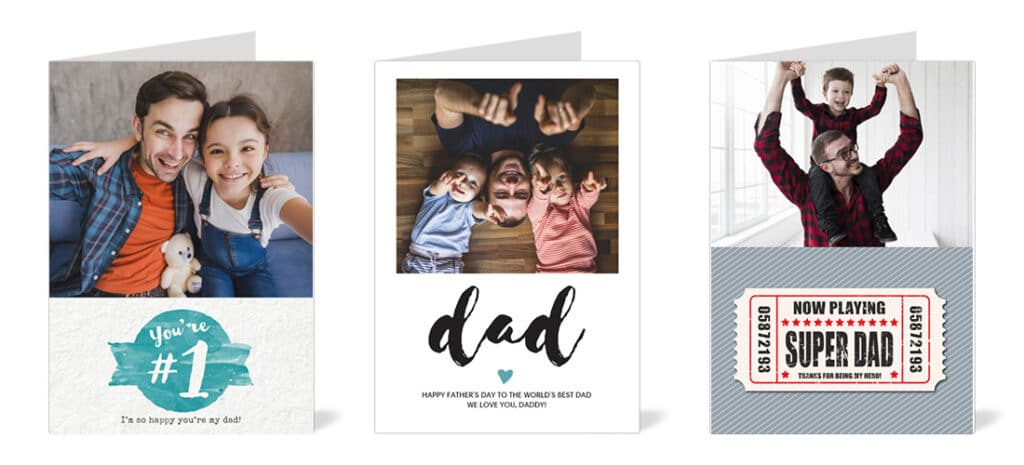 With such a large collection of personalised greeting cards at Snapfish, you're bound to find a design you know Dad will love. You can browse all personalised Father's Day Cards here.
Bring a smile to your Dad's face this June by creating a personalised Father's Day gift and designing the perfect present for Dad. We've got Father's Day gift ideas from Canvas Prints and Photo Books, to Photo Mugs and many more Dad-worthy presents to choose from.

Snapfish + Macmillan are working in partnership to raise vital funds. For every greeting card or flat card set sold, Macmillan receive up to 15p.
Create something he'll cherish for years and remember to tag us #snapfishuk and @snapfishuk on Facebook, Instagram, Twitter or Pinterest when you share your Father's Day card and gift creations. We love seeing what you create.