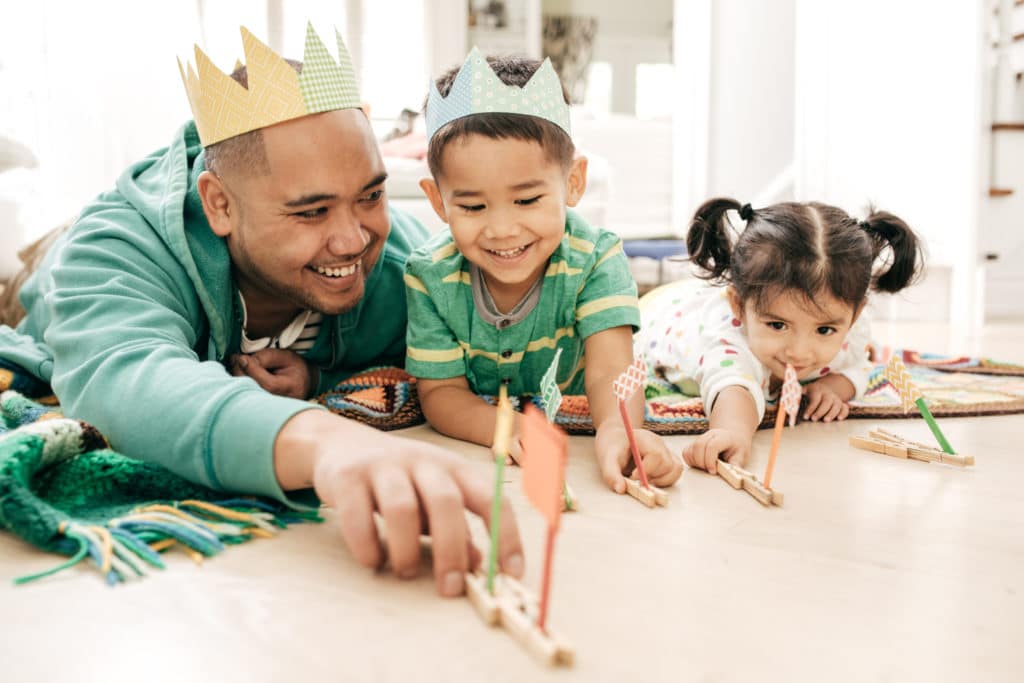 Since we're all spending a little extra time indoors lately, now's a really great time to get creative! We're making it really easy with these free colouring page printables. Today we're bringing you party masks and tiaras — each in two different sizes or styles, perfect for your little ones! They are so simple to cut out and assemble for them. Just follow the instructions at the top of each page.
All you have to do is print out the colouring pages, grab a big box of crayons or the paint box, and your little ones can work their magic. Let their imaginations run wild and create something totally unique! Ask them to decorate a printable mask or crown for you, too. They'll love that you want to share in the fun. Remember to take a photo to include in your Year In Review Photo Book too.
When was the last time you played dress up? Let loose and unleash your inner child. Help them dress up as their favourite character from a show or movie using our printable tiaras and masks. You all can work together to create a stage version of the movie or show. Better yet, encourage them to make up their own story to act out! They can use these free printables to create their new character, and you can share the memory with loved ones when you order prints of your photo to send them.
We can't wait to see what you and your loved ones bring to life with these printable colouring sheet crowns and masks. Share your photos by tagging us with #snapfishuk or @snapfishuk on Instagram and Facebook!