When it comes to creative ways to display and enjoy your many photos of the little ones in your life, we've got you covered.
For good measure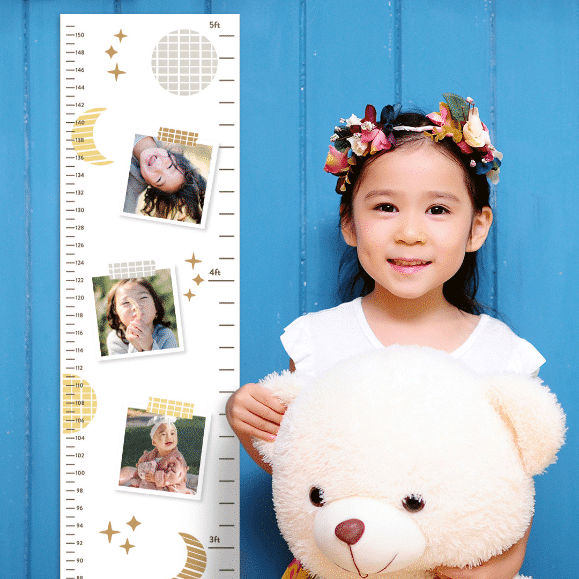 Help them reach for the sky with these custom height charts. Our height charts can be customised with photos, text and embellishments, using a wide range of design templates and feature both imperial and metric measurements.
Tin soldiers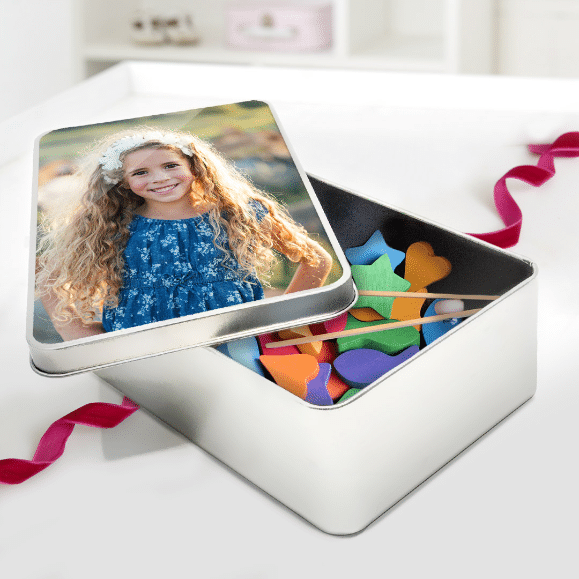 All kids need a good hiding place for all of their most cherished souvenirs and good luck charms and what could be cuter than their very own personalised tin box? Chose from round and rectangular tin options and personalise the lid with photos, text and embellishments.
Shell, yeah!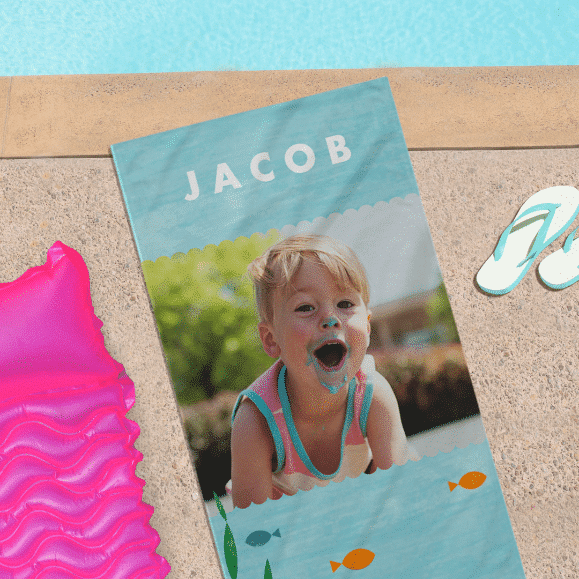 What better way to soak up the sun or make a splash at swimming parties than with a personalised towel featuring their own face! Now available in TWO sizes too.
Go beyond the standard framed print and think outside the (photo) box with these truly unique and irresistible personalised gift ideas.
Whatever you create, don't forget to share them! We'd love to see your ideas and creations. Tag us with @snapfishuk and #snapfishuk when you share them with us on Instagram.