On the hunt for something that wows this Christmas? Why not start with personalised presents from Snapfish! We've got great gift ideas for everyone on your nice list, including parents, grandparents, partners, spouses, teachers, and more.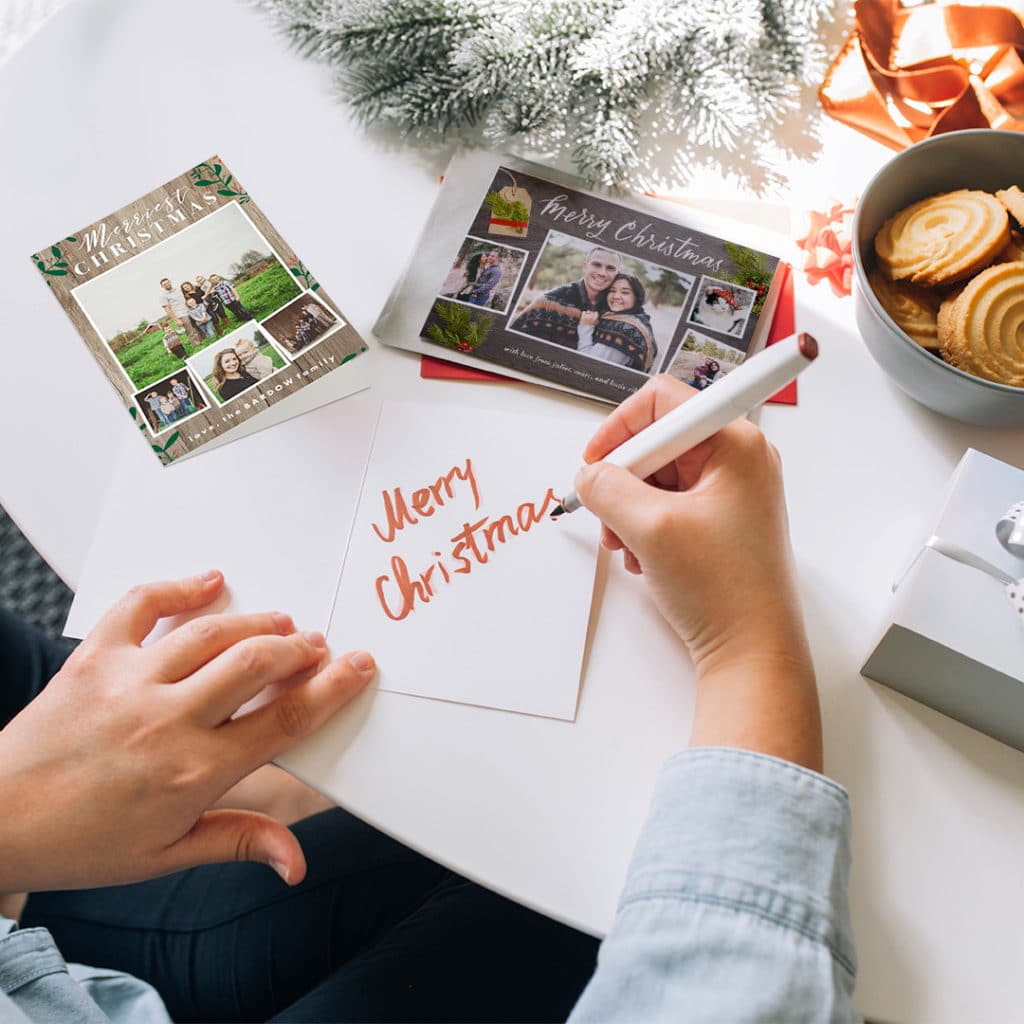 Start with a card
No matter who you're shopping for, don't skip out on a custom card! From silly to sentimental, you're sure to find the perfect greeting. We've also introduced loads of new designs this year, including some unique cards pertaining to COVID-19, social distancing, and our overall crazy year.
Plus, we make it easy to personalise your card with photos, embellishments, and more. Add a photo of a fun memory featuring you and the gift recipient for an adorable addition they'll love.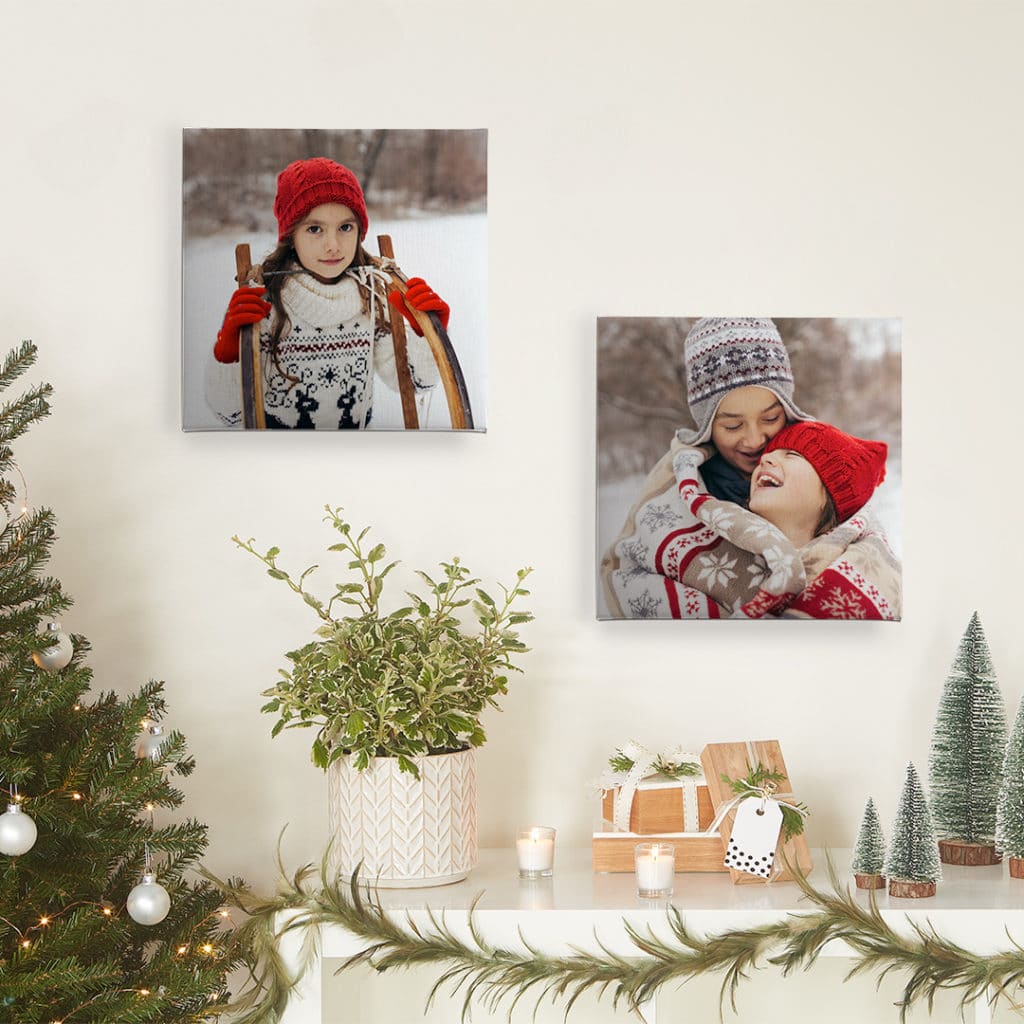 Send something sweet for your special someone
Shopping for something special for your spouse? A custom canvas print is a heartfelt Christmas gift they won't soon forget. Choose your favourite photo of a special moment you shared — browse older photos from your dating days, engagement photos, and wedding photos to pick the perfect one. Customise yours with a thoughtful message for your sweetie, such as a sentiment remarking on your excitement about the future together.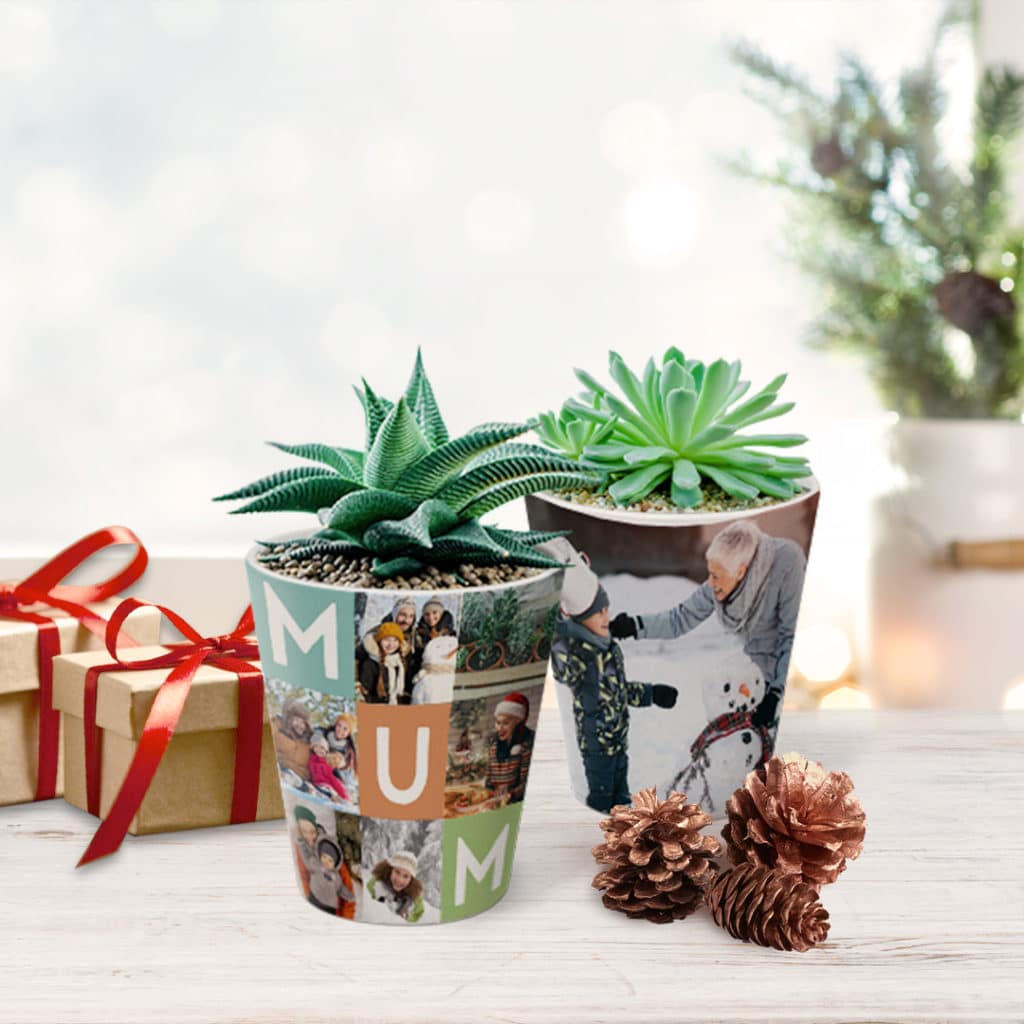 Whether your lady is a master gardener or just a mum who loves her plant babies, our personalised plant pot is sure to be a huge hit! Personalise it with family photos, adorable embellishments, and more. How about getting silly with our "Plant Mum" or "You Grow Girl" design? Don't forget to add her favourite succulent, flowers, or herbs. This extra special touch is one she'll love and appreciate.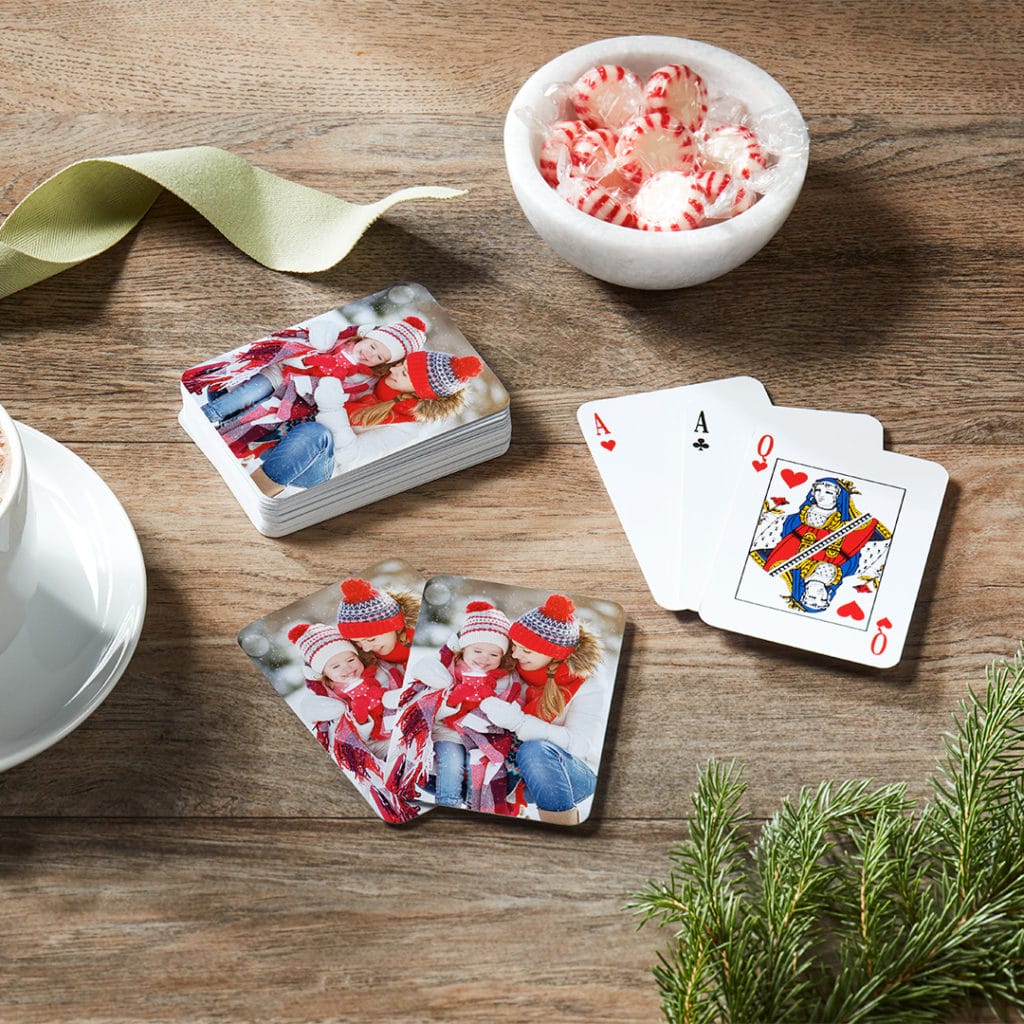 Help the man in your life play to win on his next cards night with the boys when you create a personalised deck of playing cards. Add his favourite photos to the back — or choose a few with our collage layout option! You can also add a little pizazz with embellishments and text. This unique gift is also a great way to get the whole family gathered around the table for some quality time.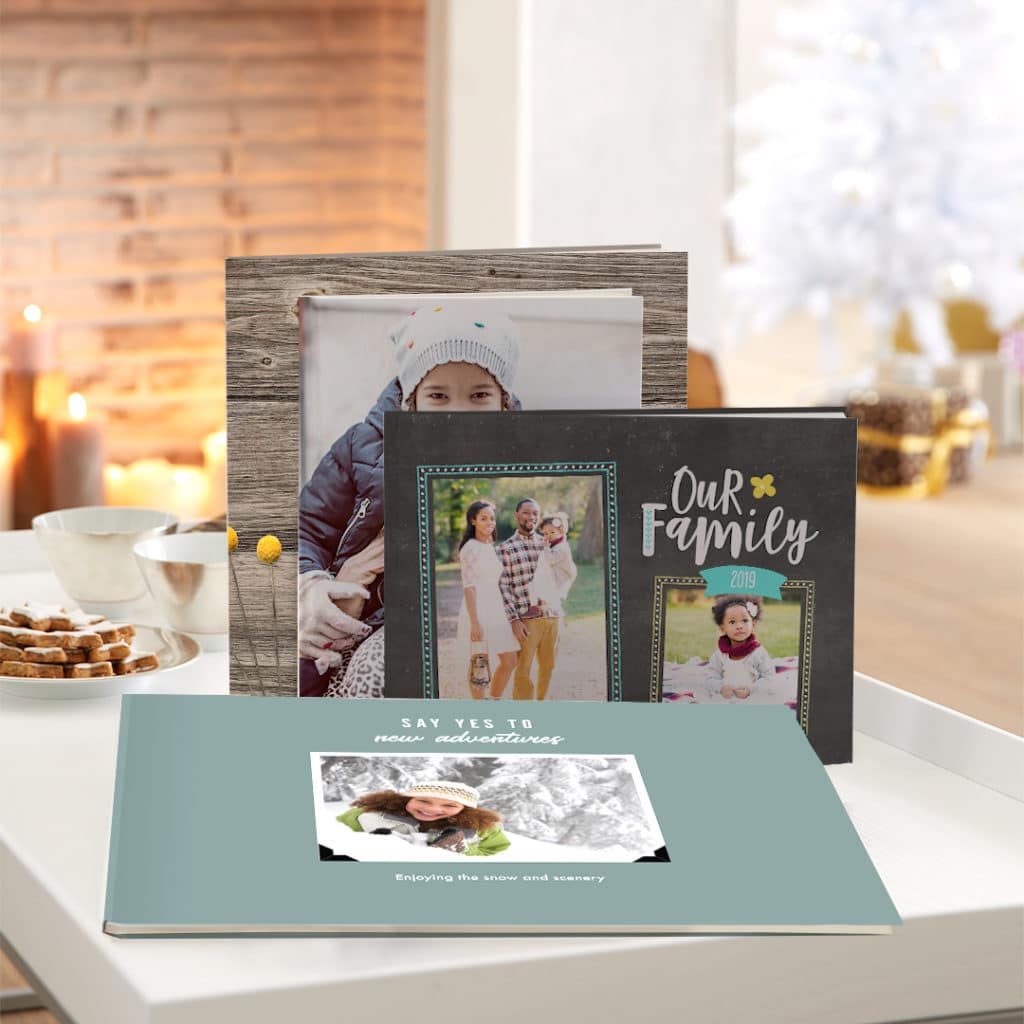 Get gorgeous gifts for grandparents, too
Grandma and Grandad deserve something special this year… What about a beautiful new photo book? Although you may not have been able to spend much time together this year, they will love and cherish a book full of your family's smiling faces. Choose a smaller book layout for something they can keep close at hand or a larger book, such as our 15.5×11″ Landscape Hardcover, for a gorgeous keepsake for their coffee table.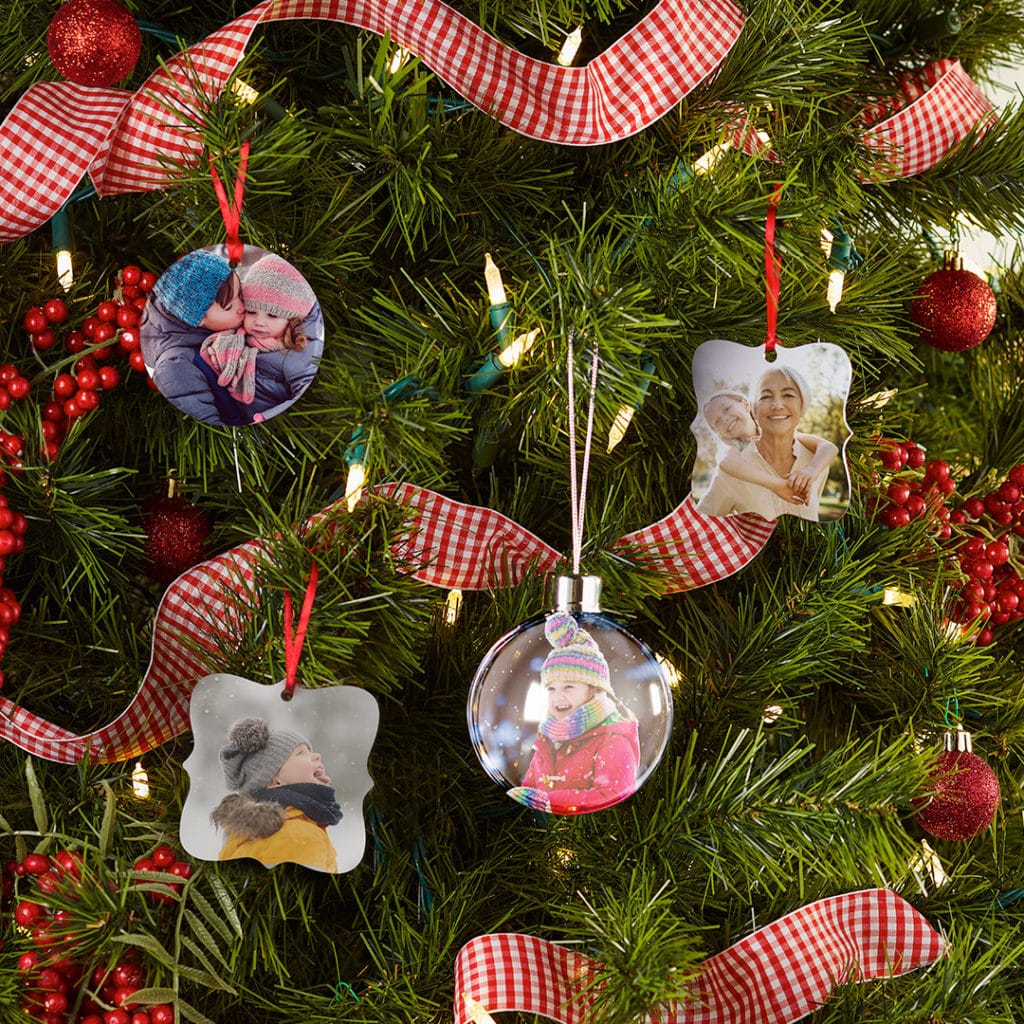 Another easy Christmas gift any grandparent would love? Custom Christmas ornaments! Grandma and Grandad will love a chance to decorate the tree with their favourite smiles for all to see. Try our new Personalised Bauble for something that's sure to shine on their tree. As long as they're able to show off the faces they love most, Grandma and Grandad are sure to be thrilled with this heartfelt gift.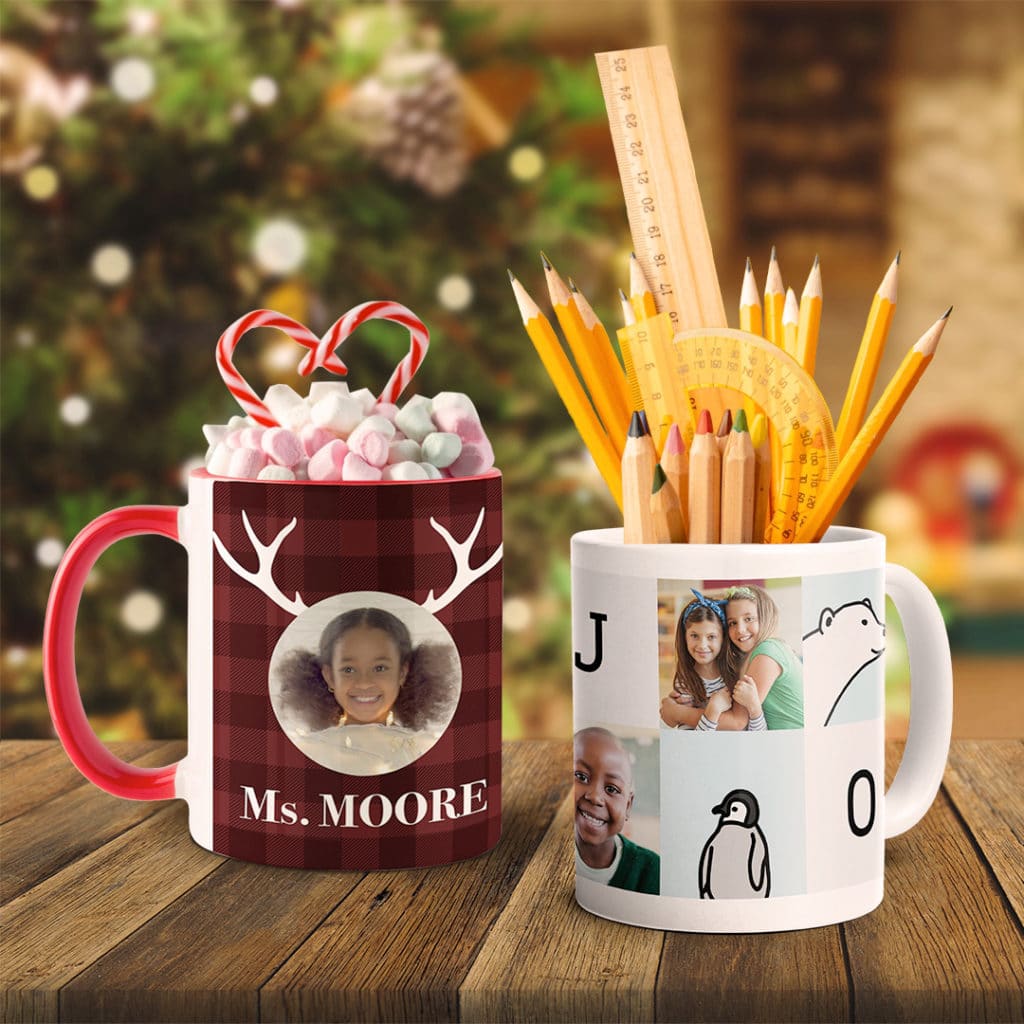 Tell teachers how much they matter!
If you're grabbing gifts for your whole gang, don't forget the teachers! Your children's teachers have been hard at work all year educating young minds. Show your thanks with a thoughtful gift personalised just for them. Looking for a little DIY? Customise a coffee mug and add an extra treat. Create your own hot cocoa mix and include it with the mug. Tie it up with a ribbon for an adorable Christmas gift! You could also fill the mug with extra school supplies. Pick up some dry erase markers, pens, pencils, and scissors (in coordinating colours, of course!) and place them inside the mug. Your child is sure to be next term's teacher's pet!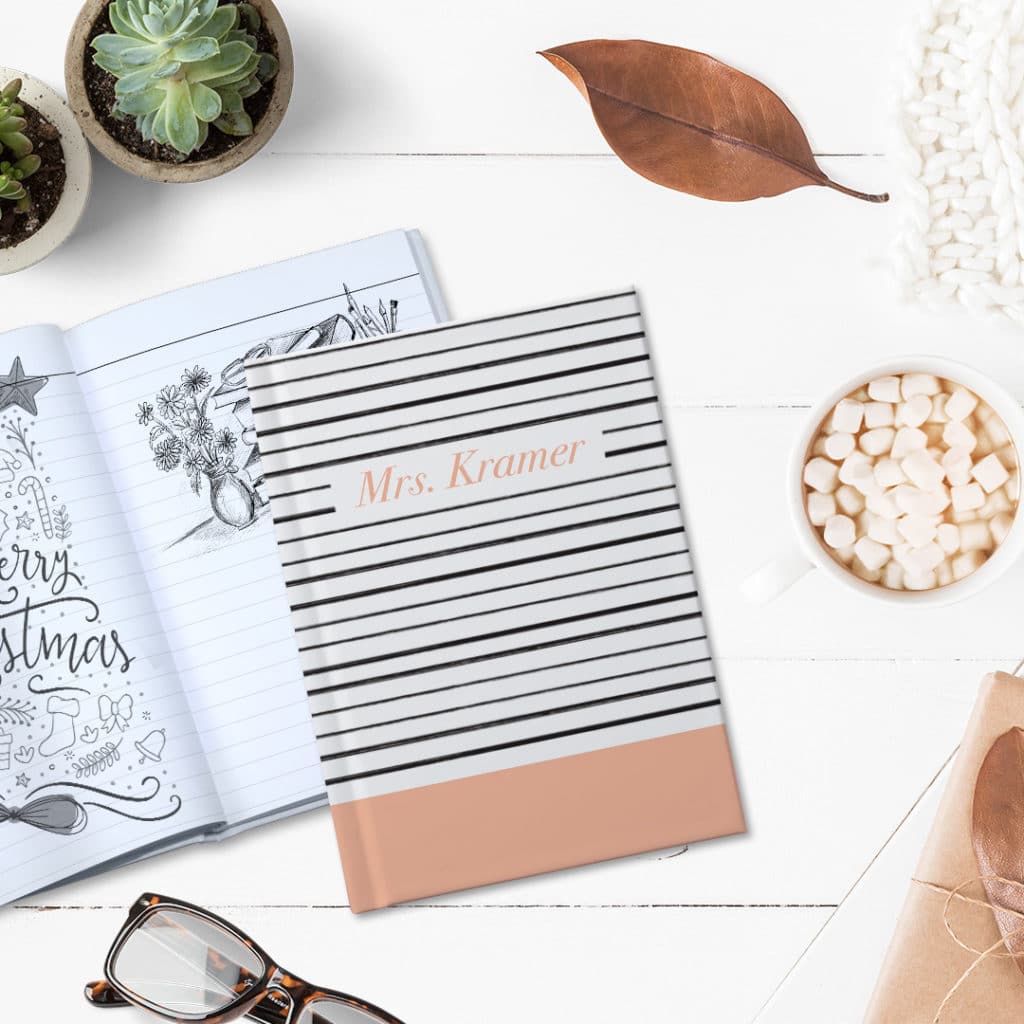 Another great gift for the teachers in your life is a personalised notebook. Choose a design in their favourite colour and add the teacher's name so they'll never lose it. We're partial to our hardcover notebook — it feels luxurious, but is perfect for daily use. It's a great way to stay organised AND stylish.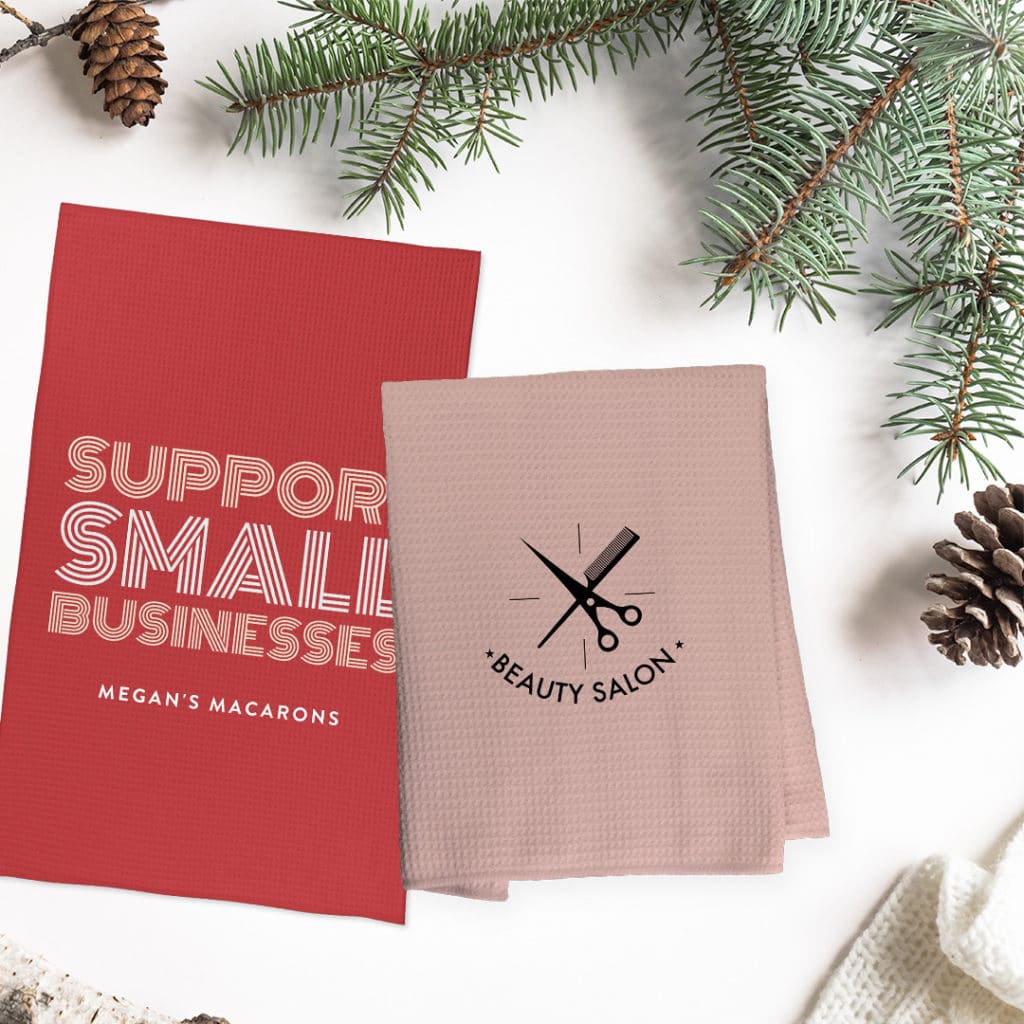 Extra-special gifts for everyone else
Christmas is a great time to show your appreciation for people who make your life better and easier. Hunting for a gift for your hair stylist? Create a custom tea towel for him or her to showcase in their hair salon. Add their name or personalise with their business logo and colours. Another gift that they would surely appreciate is a personalised tin! Just add their name or logo to the tin and they can easily organise their hairpins, clips, and supplies in style.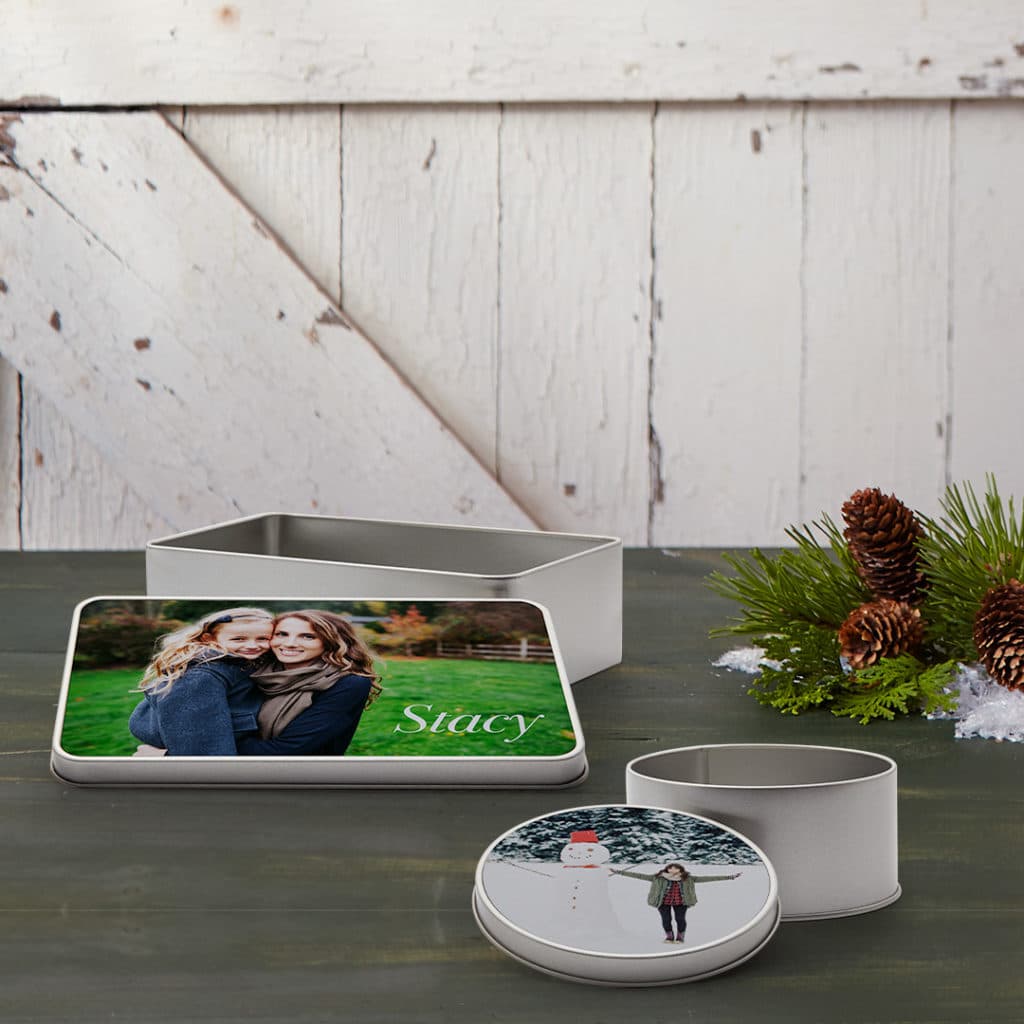 In many places, it's common practice to give a Christmas gift to the postman or dustman. After all, they're delivering your gifts with care and taking away all that recycling after you unpack them! We love the idea of gifting them a travel mug. Personalise it with their name and some extra embellishments. Take it to the next level by including a gift card for coffee inside.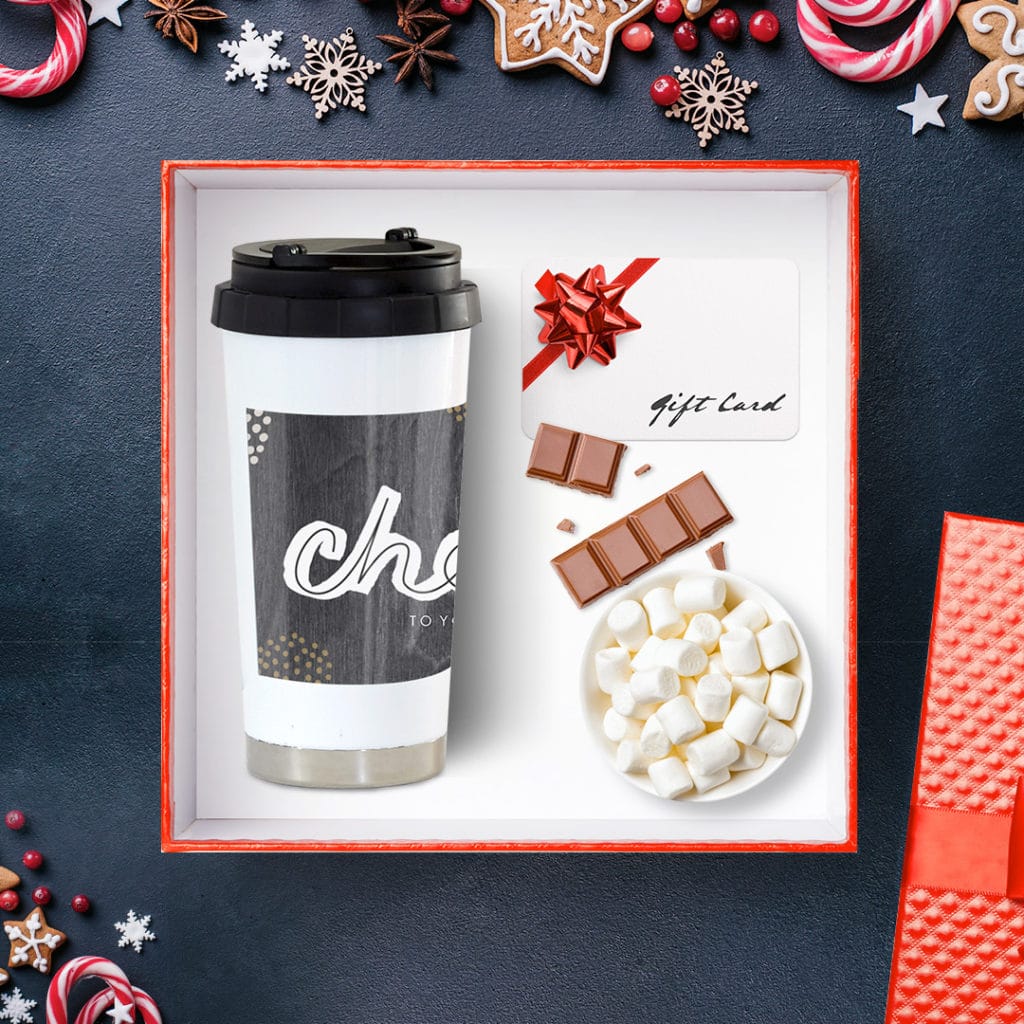 Still looking for inspiration? Have a read through our 2020 Xmas Gift Catalogue, which is packed full of our latest products.
Did you give some epic Christmas gifts this year? Share them with us on social media! Just tag @snapfishuk on Instagram or Facebook with photos or use the hashtag #snapfishuk. You can also follow us on YouTube, Twitter and Pinterest, too!