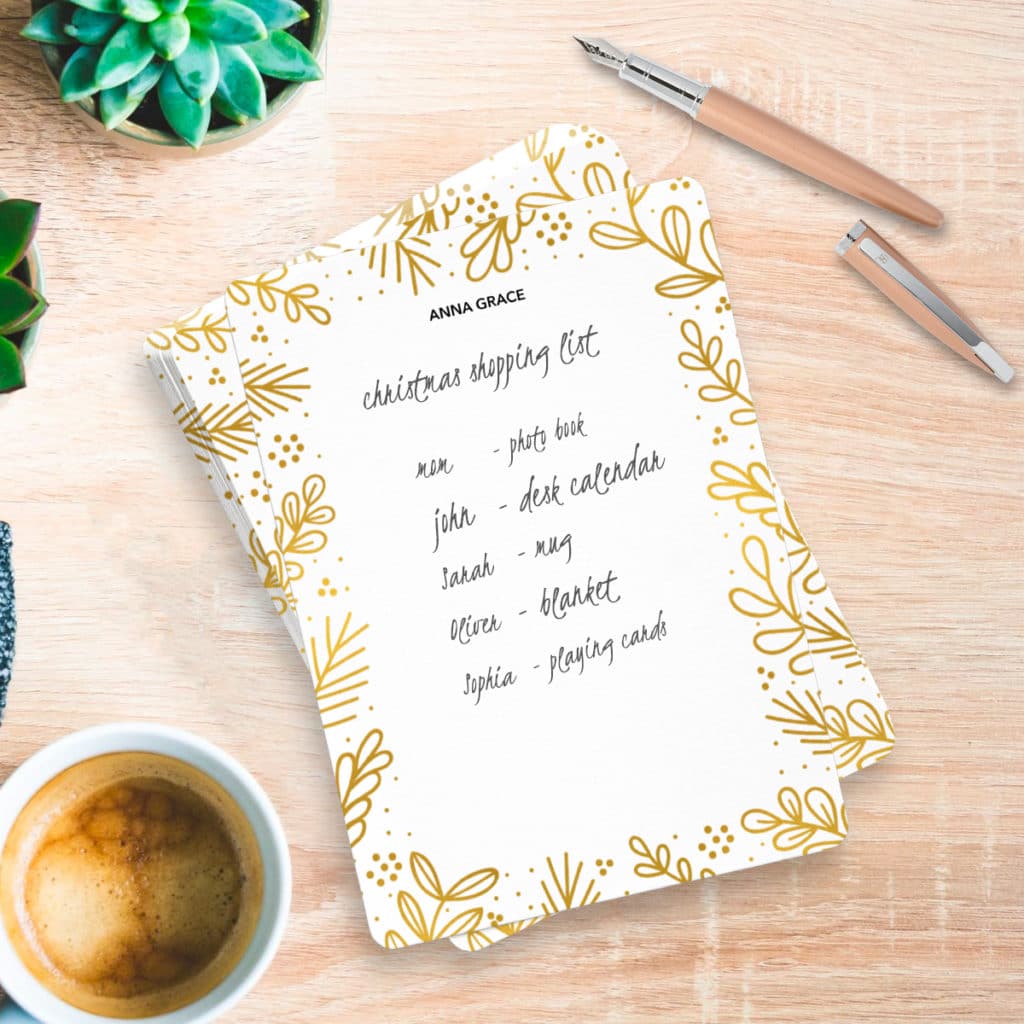 Christmas is right around the corner and there's so much to do! Buy the gifts, post the cards, plan Christmas Dinner, phew! It can be a little overwhelming trying to stay organised and on top of everything. However, we want you to celebrate the season, not stress over it. 
Make this Christmas extra merry + bright with these handy tips and tricks. 
Make a list
Take a cue from Father Christmas and decide who you want on your gift list this year. Significant others, kids, and besties are usually at the top of your list. You've probably already included close family members like grandparents, aunts, uncles, and cousins, too. How about others who may have helped you out this past year? Don't forget to share your gratitude with your boss, colleagues, teachers, nannies, and others with something thoughtful and heartfelt. Once you've decided who is on the list, decide what you think they may like and work out a budget. 
Did you know the best way to remember something is by physically writing it down on paper? Plus, it's always satisfying to cross off your shopping list as you go. We have some great personalised stationery and notebook options you can take with you on your shopping trips!
In-person shopping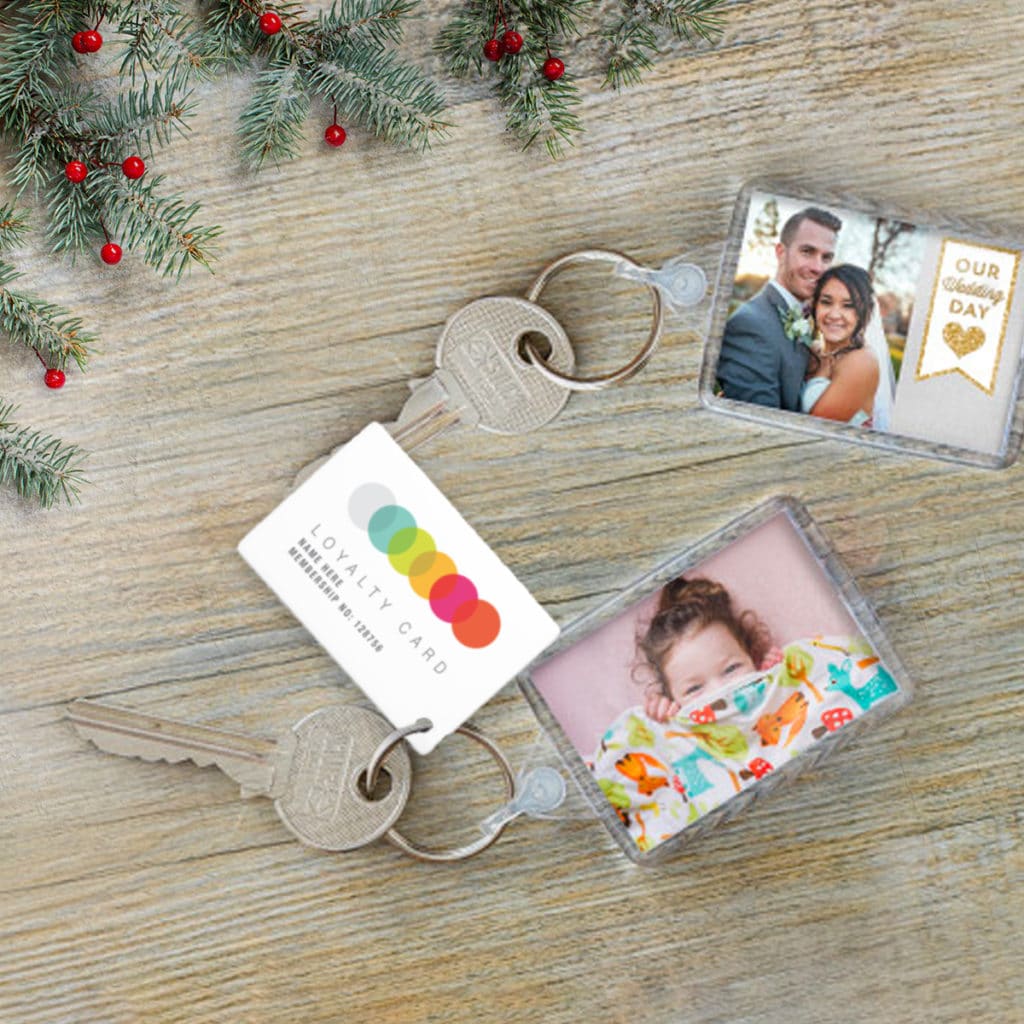 If you plan on visiting the High St, have a game plan for where to go and what to buy. Make sure you grab a newspaper to get all the latest ads, sign up to the latest deals sites and scour them for coupons and deals. If you're a loyalty member at a store, don't forget to bring your cards and key tags so you get your points and discounts! To keep from cluttering up your own set of keys, we recommend carrying a separate keyring to attach all your loyalty IDs and keep them in one spot. Don't forget to bring your face mask, too! We have some new Christmas designs to keep you in a festive mood.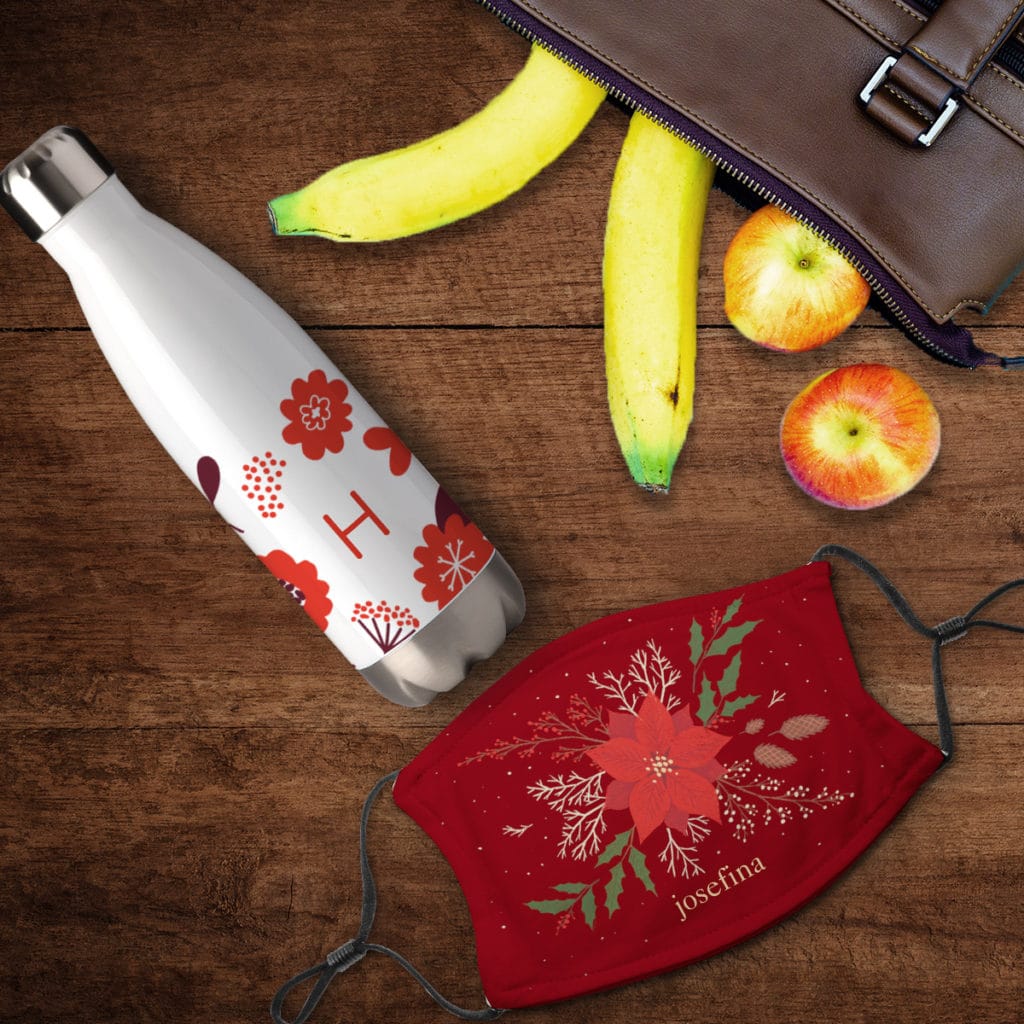 While out shopping, don't forget to fuel up and hydrate! It's tempting to just grab a quick snack while out, but there's usually unhealthy options at the store. Make sure to pack your own and keep a reusable water bottle with you. 
Online shopping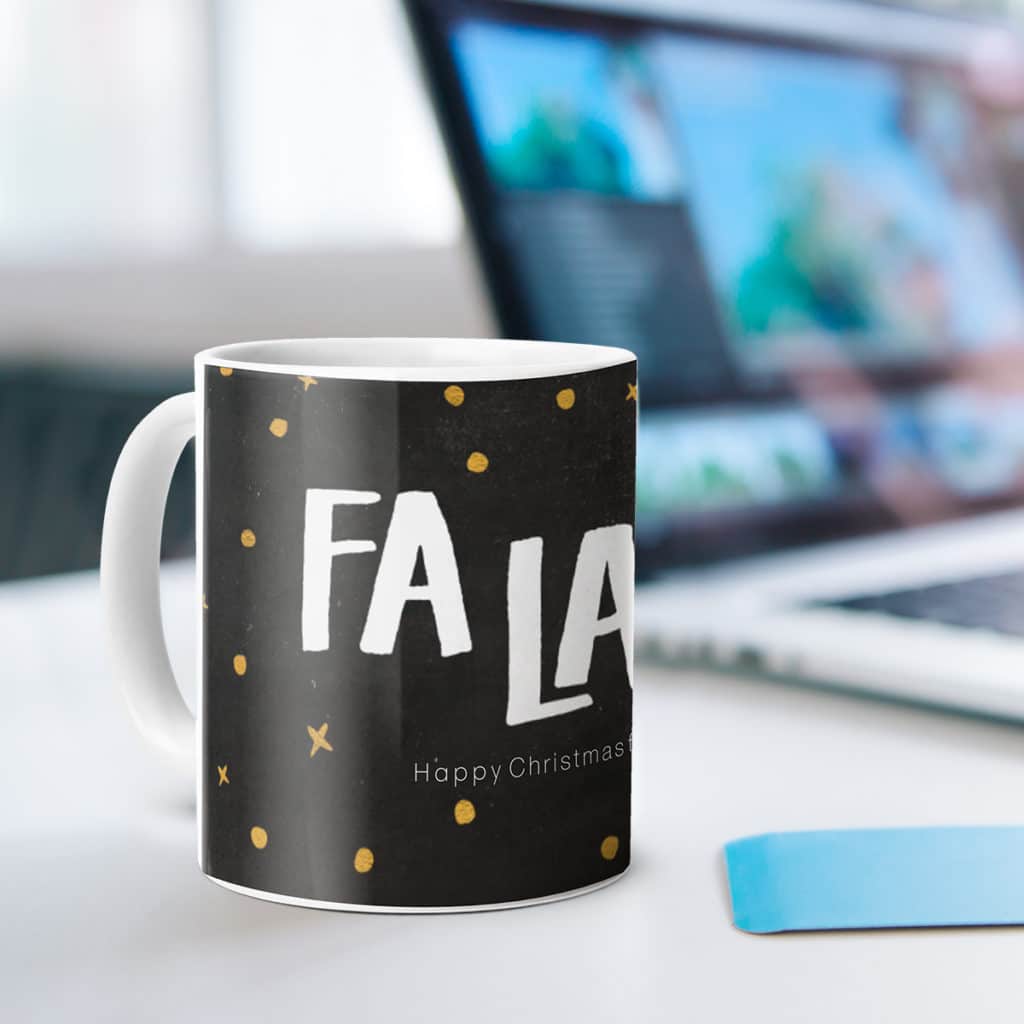 With the ongoing pandemic, a lot of us have become used to shopping for everything online. You might as well stay cosy on your sofa while you grab those great deals! Definitely make sure you're subscribed to your favourite store's email newsletter or you have their mobile app on your device to get exclusive offers and early access to sales. To make the shopping experience even more comfy, make sure you have your favourite blanket or cushions close by, as well as your favourite mug with your beverage of choice.
DIY gift idea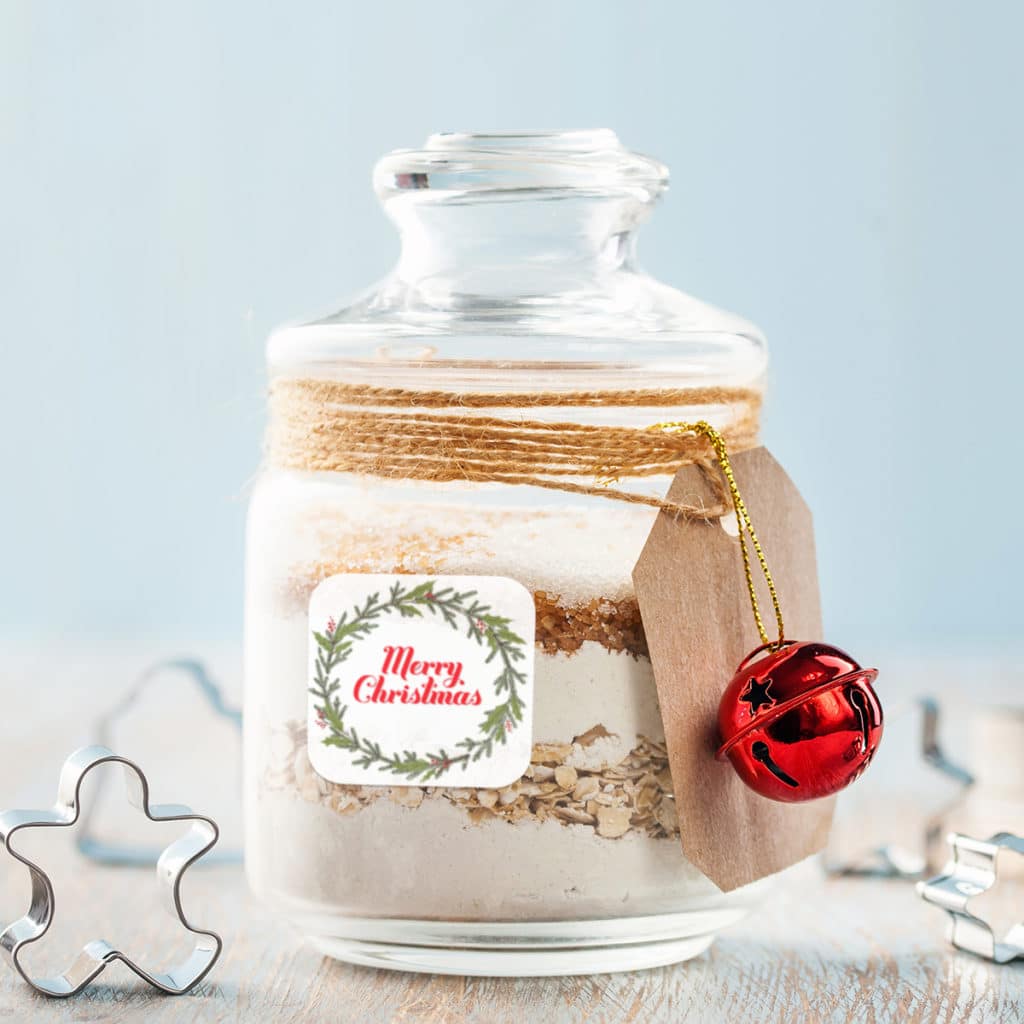 Still undecided on what to gift? DIY gifts are always a thoughtful way to share some Christmas cheer. Plus, you can enlist the help of kids for some quality family time. One idea we saw was making flavour-infused sugars. These gourmet sweet treats are a great way to elevate your desserts, cocktails, porridge, or even your morning cup of coffee. All you need is some sugar, a few flavour ideas, a grinder, and a cute container (like our customised metal tins) to gift it in. It's best to use dry ingredients versus moist to keep the sugar from clumping. We recommend dried herbs, spices, flowers, or fruit. Feel free to experiment with different flavour combinations too!
Materials Suggested
Freeze-dried fruit (blueberries, strawberries, etc.)
Vanilla beans
Mixed peel / citrus peel (oranges, lemons, limes)
Spices (cinnamon, cloves, etc.)
Herbs (mint, rosemary, basil, etc.)
Flowers (rose petals, lavender, etc.)
Sugar 
Spice grinder or coffee grinder 
Sweet Recipes
Berry sugar: Mix 200g sugar + 100g ground freeze-dried berries
Vanilla sugar: Mix 200g sugar + 100g ground vanilla beans
Citrus sugar: Mix 200g sugar + 1 tablespoon mixed peel/citrus zest 
Rose sugar: Mix 200g sugar + 1 tablespoon ground dried rose petals
Place your infused sugar in a personalised tin and attach a handmade label that says "For a Sweet Friend". 
Wrap it up!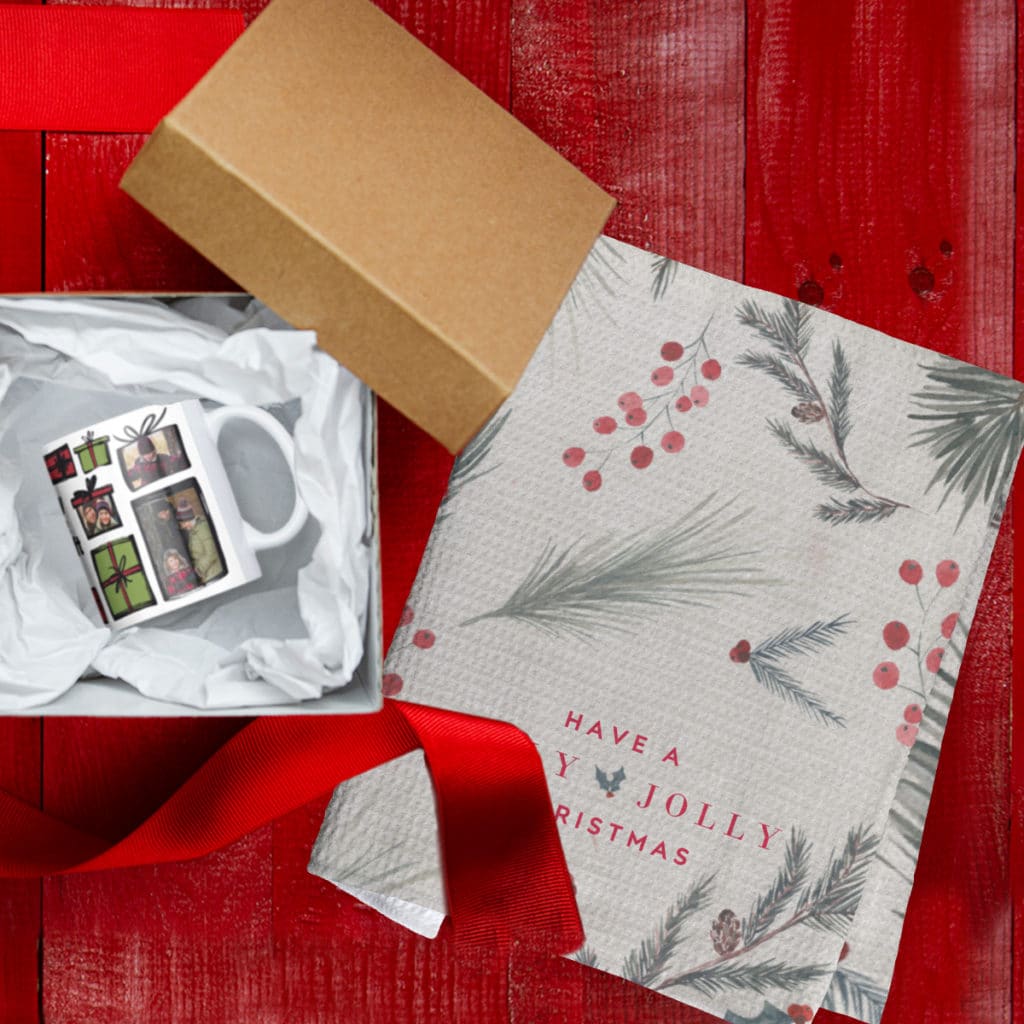 Last but not least, you're going to need the perfect presentation for your gift. Everyone will be using store-bought gift wrap, so why not make your gift stand out with something unique? One eco-friendly idea is to use customised tea towels as gift wrap. Plus, it's a 2-in-1 gift your recipient is sure to love! 
Looking for a special gift tag? You can always make custom gift tags out of photo prints, or you could order photos printed onto our new mini 2.5" square prints, our retro photo booth strips or even passport prints to make the perfect custom Xmas gift tag for your loved ones. Make sure you have plenty of pics to choose from with our 50 free prints credit from the Snapfish app. Top Tip: Photo ornaments are also another amazing way to add a special touch of personalisation to your package. 
For smaller gifts that are hard to wrap, you can use these as stocking stuffers or gift toppers. Think keyrings, photo magnets, or personalised playing cards.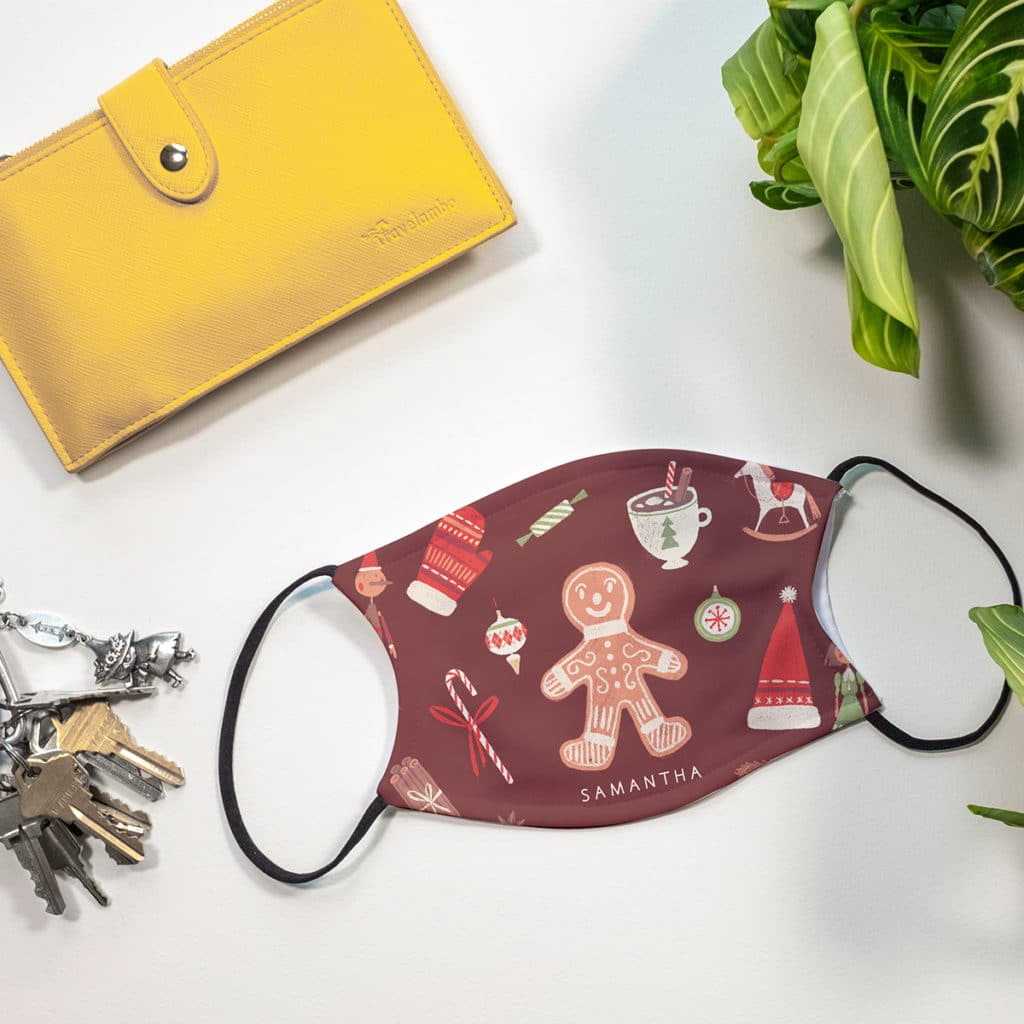 We hope you've found some great ways to make this season less stressful and more successful! If you end up using one of these ideas, we'd love to see! Just tag your photos with @snapfishuk on Instagram or Facebook or use the hashtag #snapfishuk. You can also follow us on YouTube, Twitter and Pinterest, too!