By Petra from A Mum Reviews
Autumn is here and that means Halloween is just around the corner! There are lots of decorations in the shops at the moment but, as always, I love creating my own unique items for our home. The process is fun and it's nice to have something that no one else has too. This season is my favourite – I love how cosy autumn is. I love nights in at home with my family, watching a film under a blanket on the sofa together.
I've created a few items using Snapfish to spruce up our living room a bit this season. I had Halloween in mind when designing these products but they work well throughout autumn.
The first thing I created was a slim canvas print. Slim canvas prints look great – sleek and classy. I have picked a print that I have designed myself but your favourite autumnal photo or an illustration by yourself or the kids would make a lovely piece of art for the wall. My pattern is of the American sweet Candy Corn which is something I always associate with Halloween. The orange and yellow colour combination is great for autumn too. Plus, orange is my favourite colour!
The second item I made was a big throw cushion. These photo cushions from Snapfish are lovely! They're so plump and comfy and have a velvety beige side on the back. For the printed side, I chose a free to use stock photo of pumpkins. You can find these online but make sure they are free to use for your project or go to a site where you can purchase the photo. You can, of course, use your own photos too.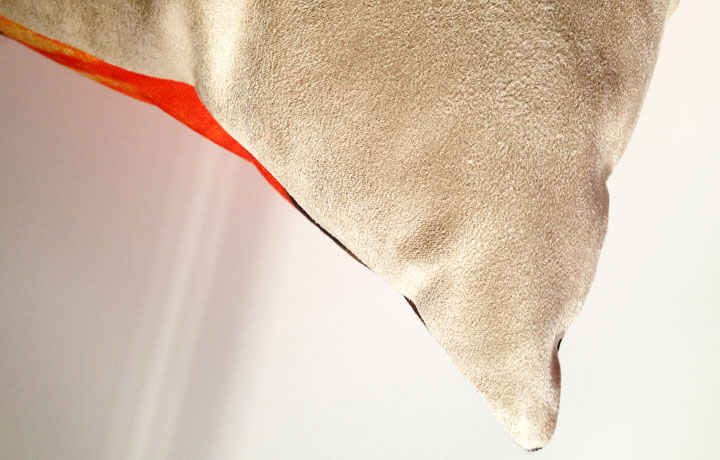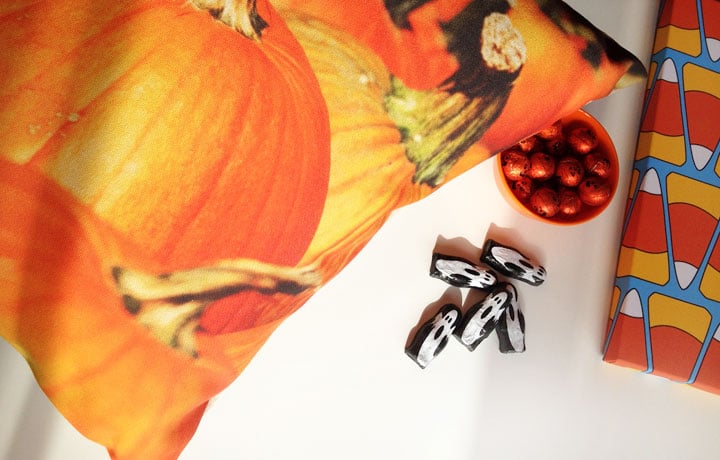 The photo cushion looks lovely on our sofa and is my husband's favourite cushion now. It's mine too though so we'll have to take turns!
There are so many fun things that you can create using Snapfish. Your items will be unique and mean something special to you. That's the way I like to decorate our home.
Other ideas for Halloween include creating some spooky coasters for your Halloween party, printing photos or poster with your favourite scary fancy dress outfits from past years or why not scan your kids' Halloween drawings and print them onto something – maybe a personalised mug for all the autumnal hot drinks?
We love seeing what you come up with! Please tag us with @snapfishie in your photos on Instagram or Facebook or use the hashtag #snapfishie. Don't forget to follow us on YouTube and Pinterest, too. We love seeing what you create.