Easy Ways To Freshen Up Your Home With Custom Products This Spring.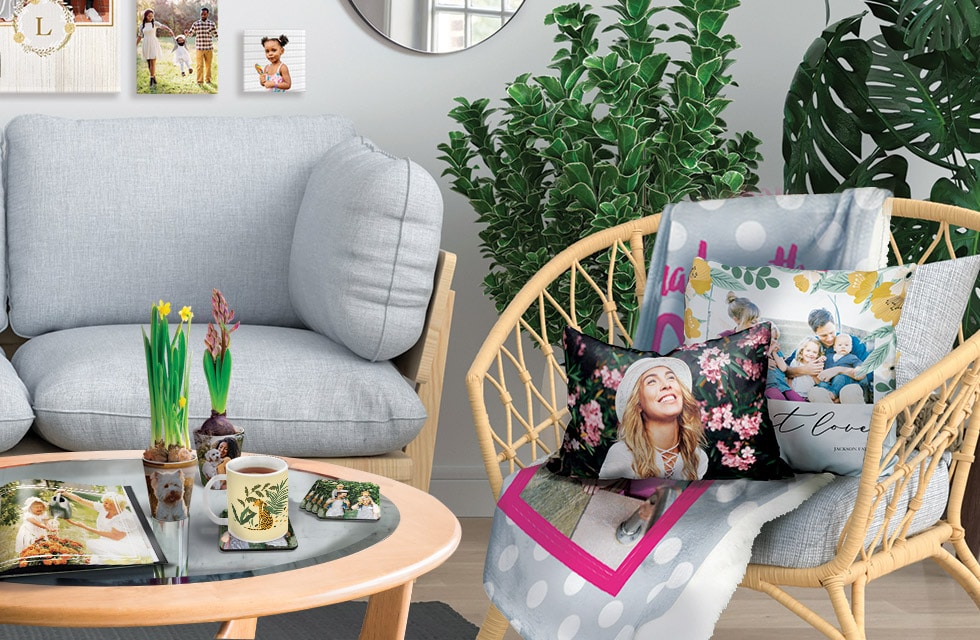 This time of year usually inspires a desire to bring warmth and light to our lives and homes. Ushering your home into the new season doesn't have to be a huge chore. If you're looking for simple, quick ways to refresh your space for spring, a few personalised home decor updates are the perfect way to make a big impact with minimal effort. Give any room an instant renewal with these five easy peasy ideas.
Go Green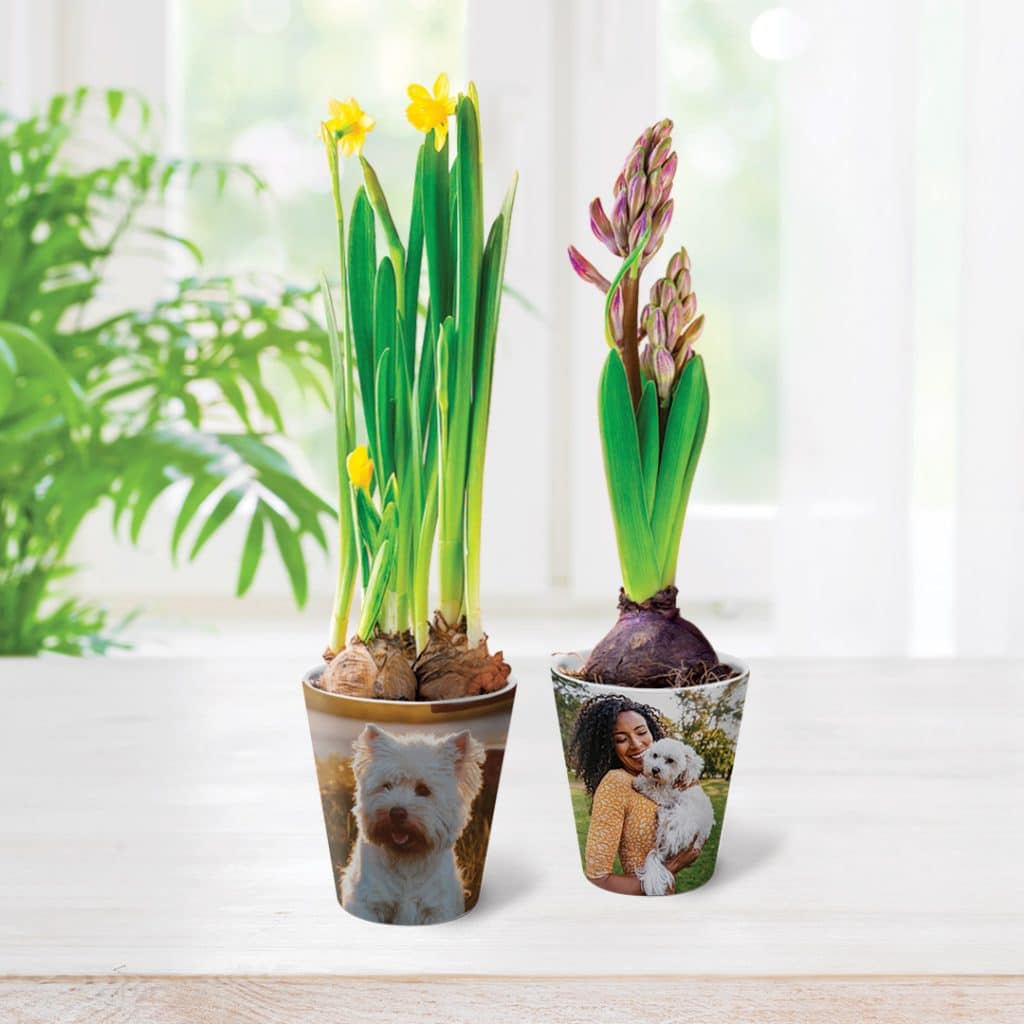 A few well-placed plants or flowers can bring colour and life to empty corners and brighten surfaces. Planting some bulbs like hyacinth or dwarf daffodils in our new personalised plant pots is a wonderful way to kick off the spring season each year. When they are done flowering, you could re-plant the bulbs out in the garden for a repeat performance next year!
Walls of Wonder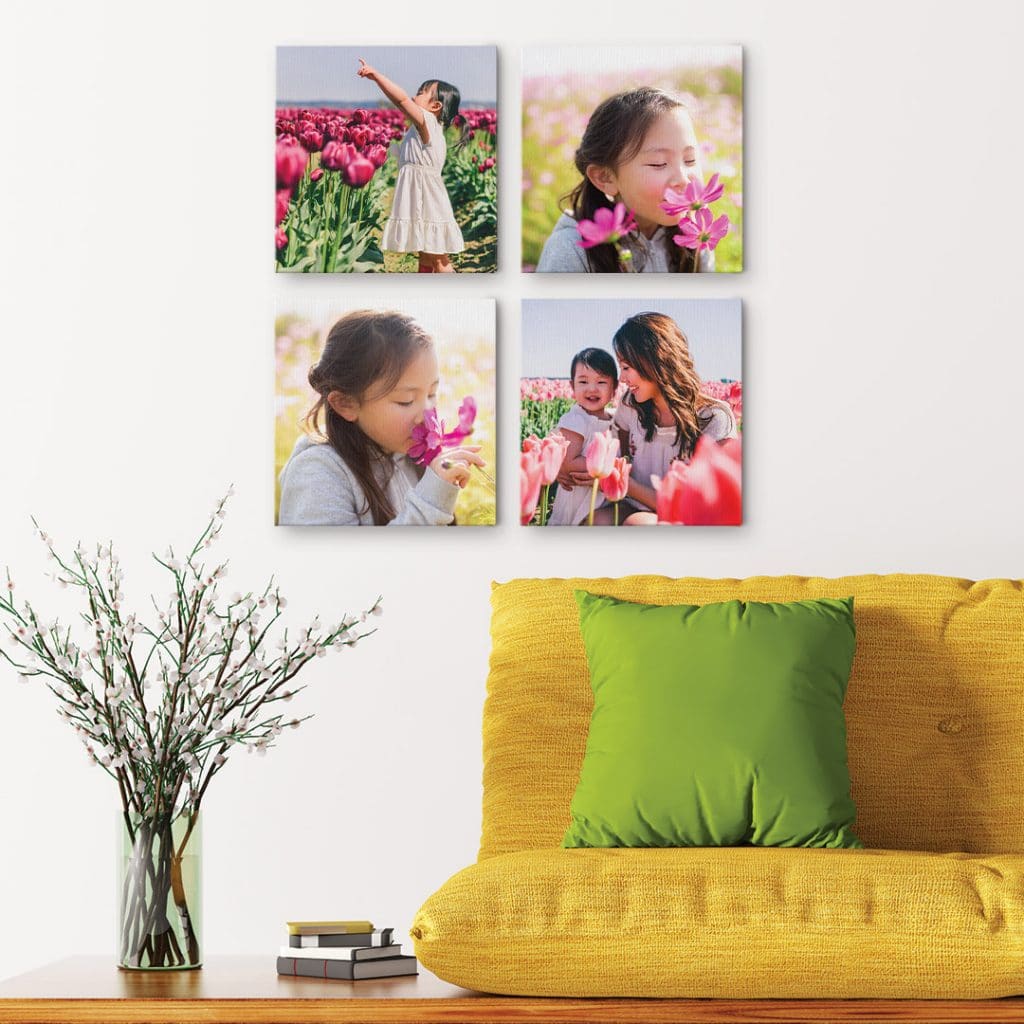 What you hang on your walls says a lot about your individual taste. Finding new frames for photos, creating a gallery wall, or hanging pieces in new rooms can really alter the whole vibe of that space. Spring means colour, so consider adding a piece or two with a little more colour than you might be used to. Our photo tiles are perfect for injecting some interchangeable colour into your home, as their self-adhesive tabs allow you to easily remove and swap them around without damaging your paintwork.
Change It Up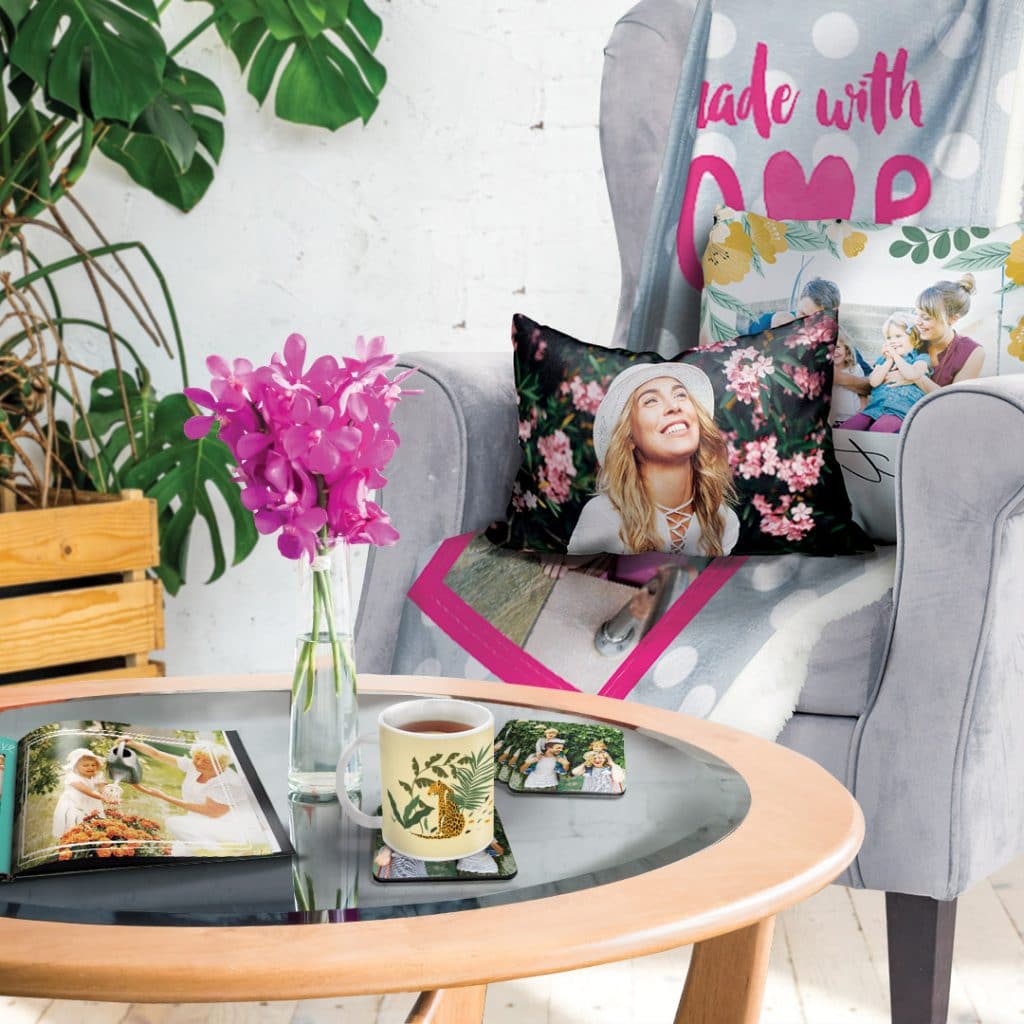 Rearranging your decor is a little trick that goes a long way. Whether it's just moving a couple of pieces of furniture around or tackling the entire living room, the art of rearranging is simple. For example, add in new scatter cushions and throw blankets, cheerful customised coasters and chic photo books for your coffee table (or book shelves) for an eye-catching but low-key update. And then, top it all off with something small like a colourful tabletop framed picture.
Print Something Pretty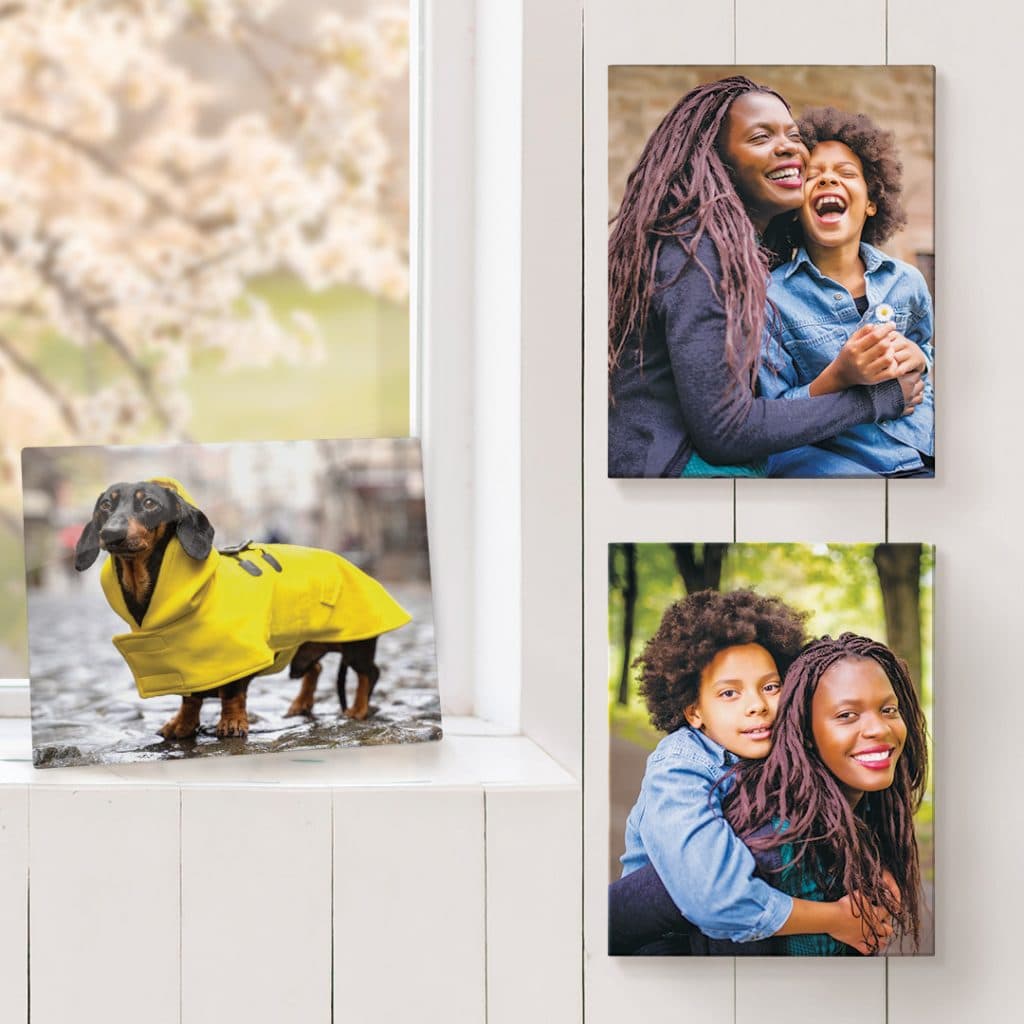 The photos you display in your home should showcase moments that hold profound significance for you. Whether it was a gathering with friends on a gorgeous summer evening, or a sunset view over your favourite spot, identify the images that will bring you joy for months to come and print them as canvas sets or modern metal prints for your windowsill.
Reflection Time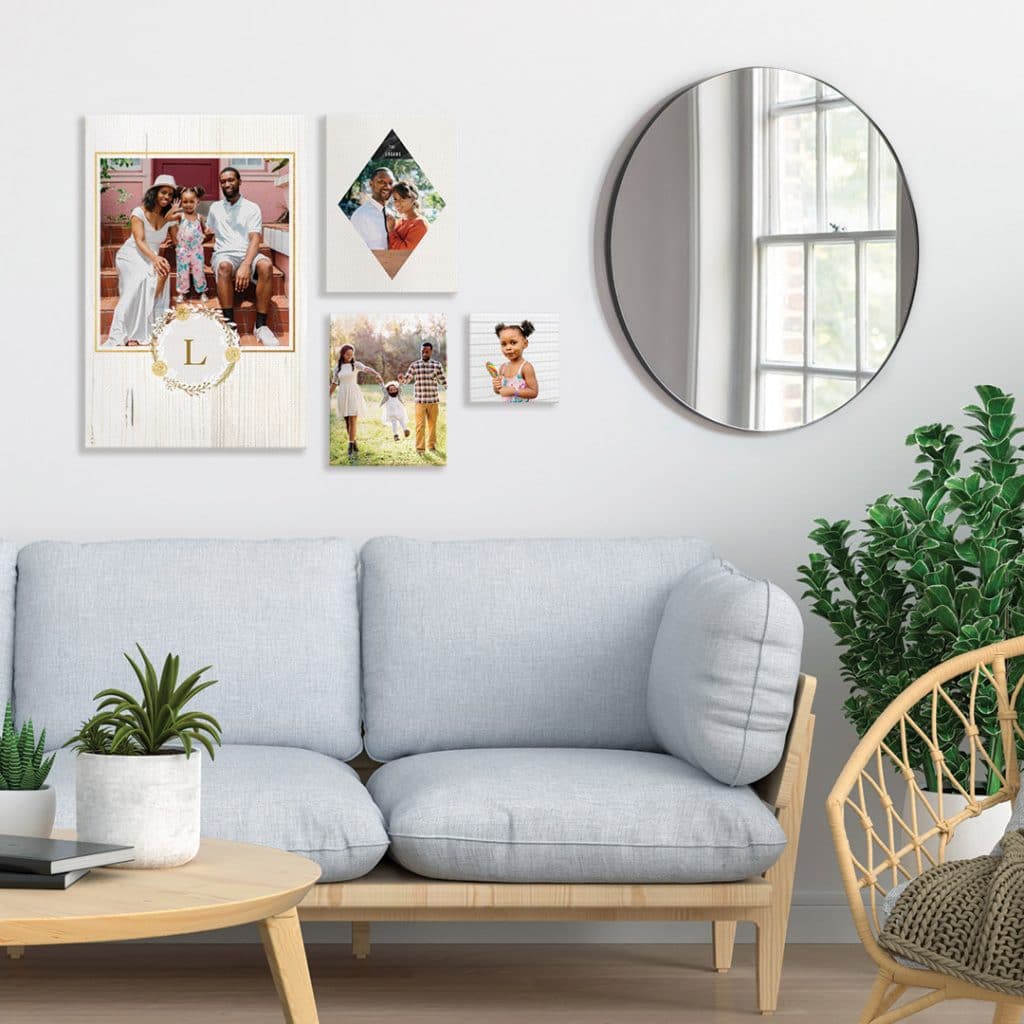 One way to spread more light around your space is to put up some mirrors. Any piece with a reflective surface will help bounce light around your room and make it feel more open and airy. Try placing a large mirror above your sofa with some canvas prints for a modern look.
The Ultimate Spring Cleaning Checklist
The best spring cleaning is all about being intentional, keeping it simple, and actually having fun in the process. Whether it's tucking away the long forgotten Christmas decorations, or doing a deep spring clean, we typically feel a strong urge to reset during the spring by reorganising the spaces we spend the most time in. Our ultimate spring cleaning checklist is here to help you get excited for the next chapter.
Think room-by-room: Approaching your house room-by-room is the most effective way to deep-clean your home at any time of the year, but especially in spring.
Organise and declutter: Now is a good time to take advantage of the natural spring urge to get rid of items that are weighing you down and start fresh with a more streamlined lifestyle. Scan your kids' drawings and upload any photos from your phone and PC to your Snapfish account to make your year-in-review photo books that much easier.
Organise your pantry or larder cupboard: An easily forgotten space in the home, you might find some things in there that need to be thrown away. Take time to give this spot a thorough sweep. Customise some keepsake tins to store some of your small baking supplies like piping bags and food colouring tubes.
Put away winter essentials: Wash your big blankets and heavy duvets, and get your winter clothes dry cleaned. Then replace them with summer throws, beach towels and scatter cushions you could also use outdoors.
Refresh your bathroom: Sounds simple enough, but switching out the shower curtain, adding some small plants into a personalised plant pot or two, and swapping in new light bulbs will work wonders to open up this often neglected space.
As we welcome British Summer Time and watch winter fade away, now is the time to think about how we can bring some light and colour into our homes and work spaces with personalised decor.
Ready to get started? We can't wait to see how you'll freshen up your space for spring! Tag us with @snapfishUK and #snapfishuk when you share your photos on Instagram, Facebook or Pinterest.