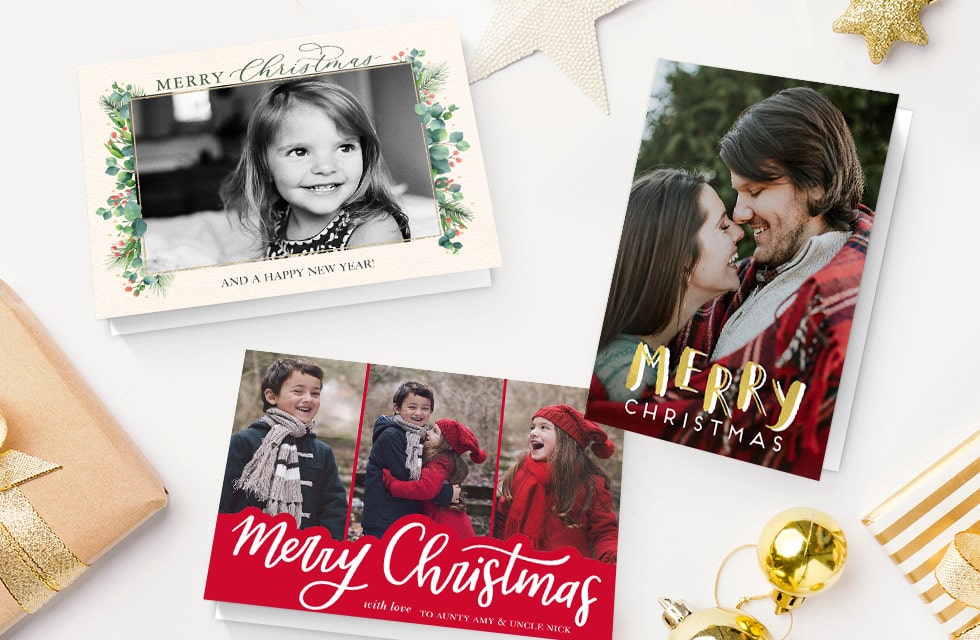 We're excited to share our new Christmas Card designs, hot off the press for the 2021 festive season. Whether you're leaning towards classic, modern or cute this year, we have the card you'll be proud to make and send.
First things first. Here are 5 reasons why your photo cards will be ultra unique this year:
It's easy to personalise our cards with a favourite photo (or four)
Add more photos on the inside or type your annual family update
Fun back-of-card patterns!
Portrait, landscape, full photo, and multi-photo layouts make your pictures shine
Tons of fonts and colours for maximum card customisation
Time to show off our favourite new & bestselling Christmas card designs for 2021:
1. Colourful Baubles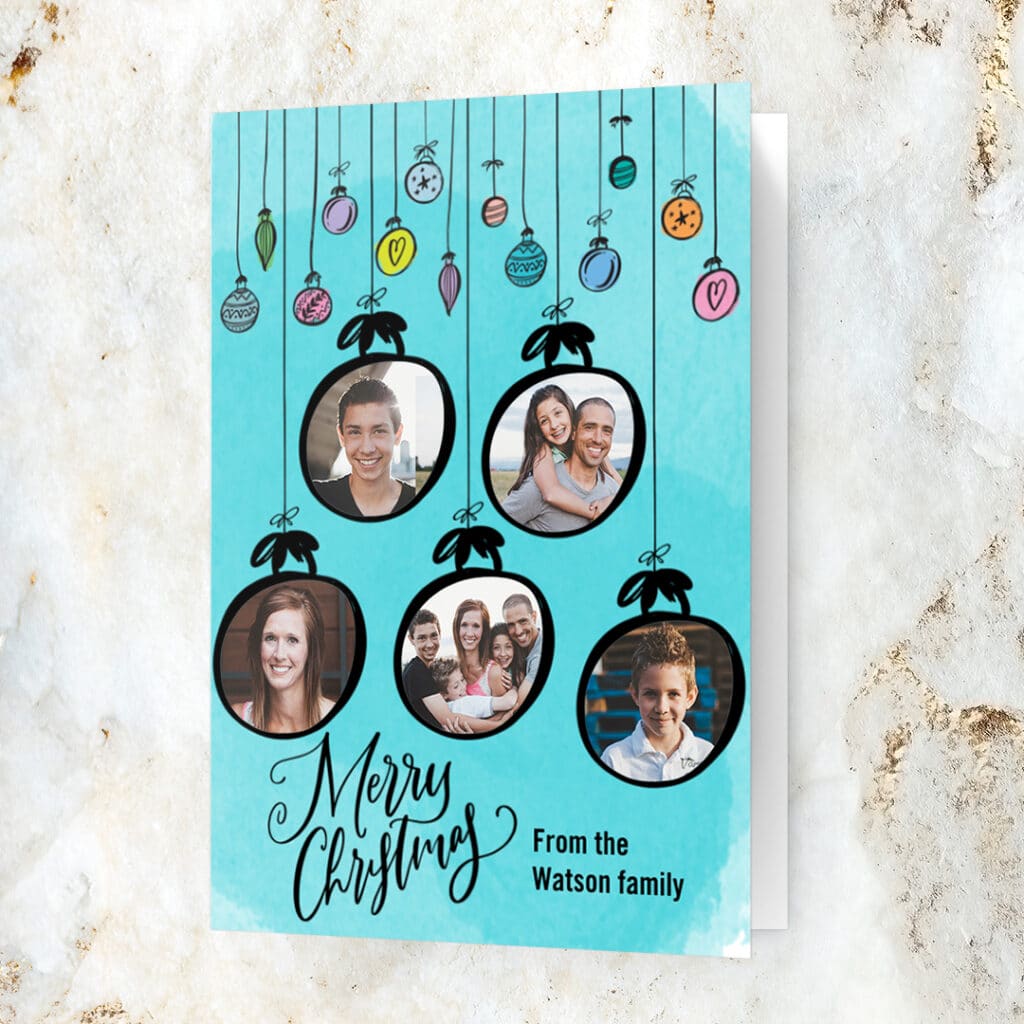 2. Christmas Doodle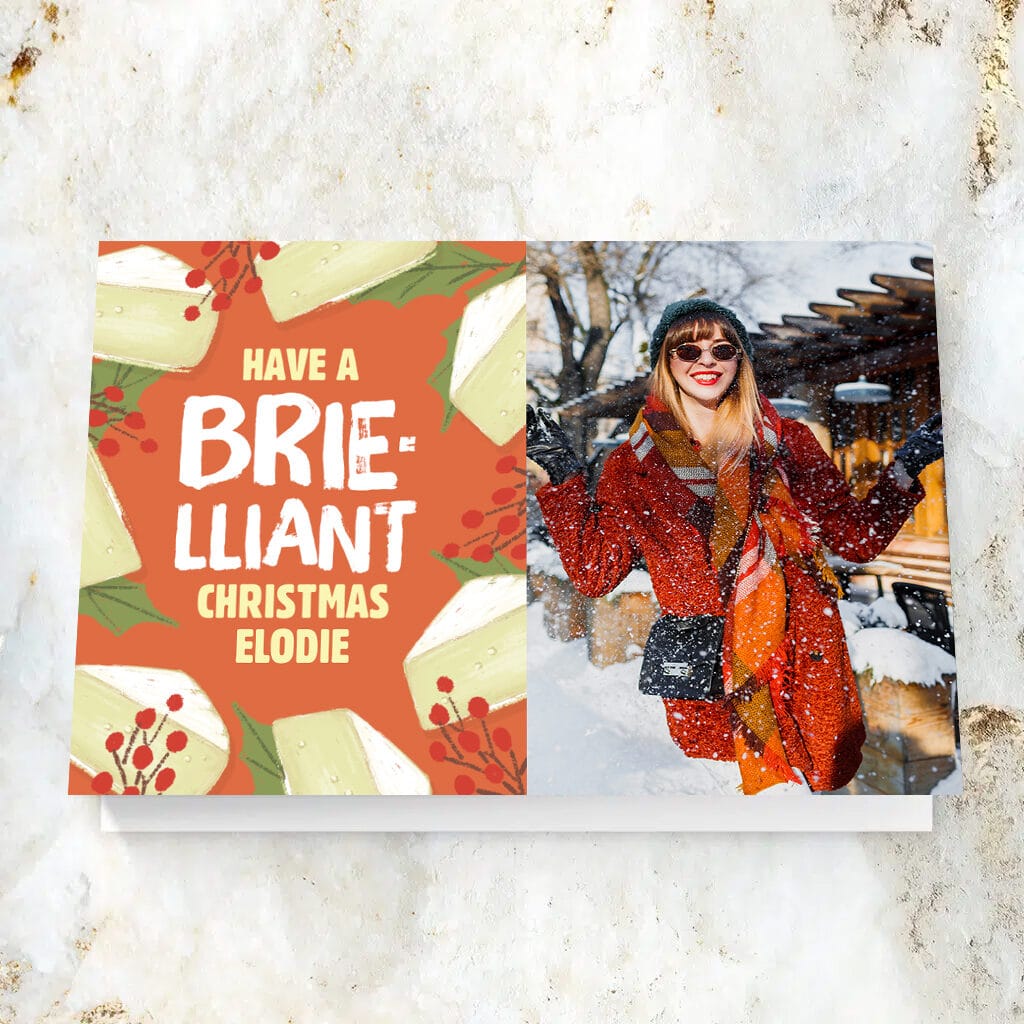 3. Christmas Letters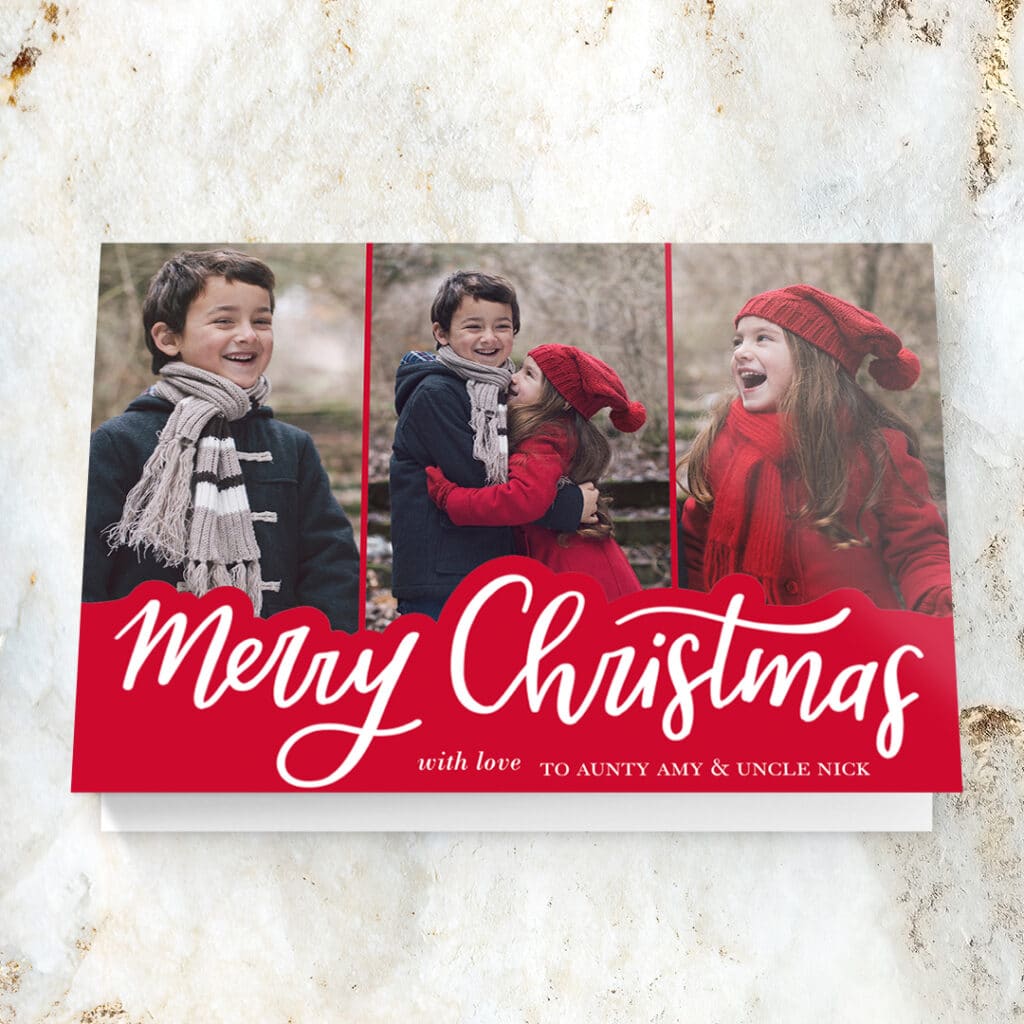 4. Gingham Christmas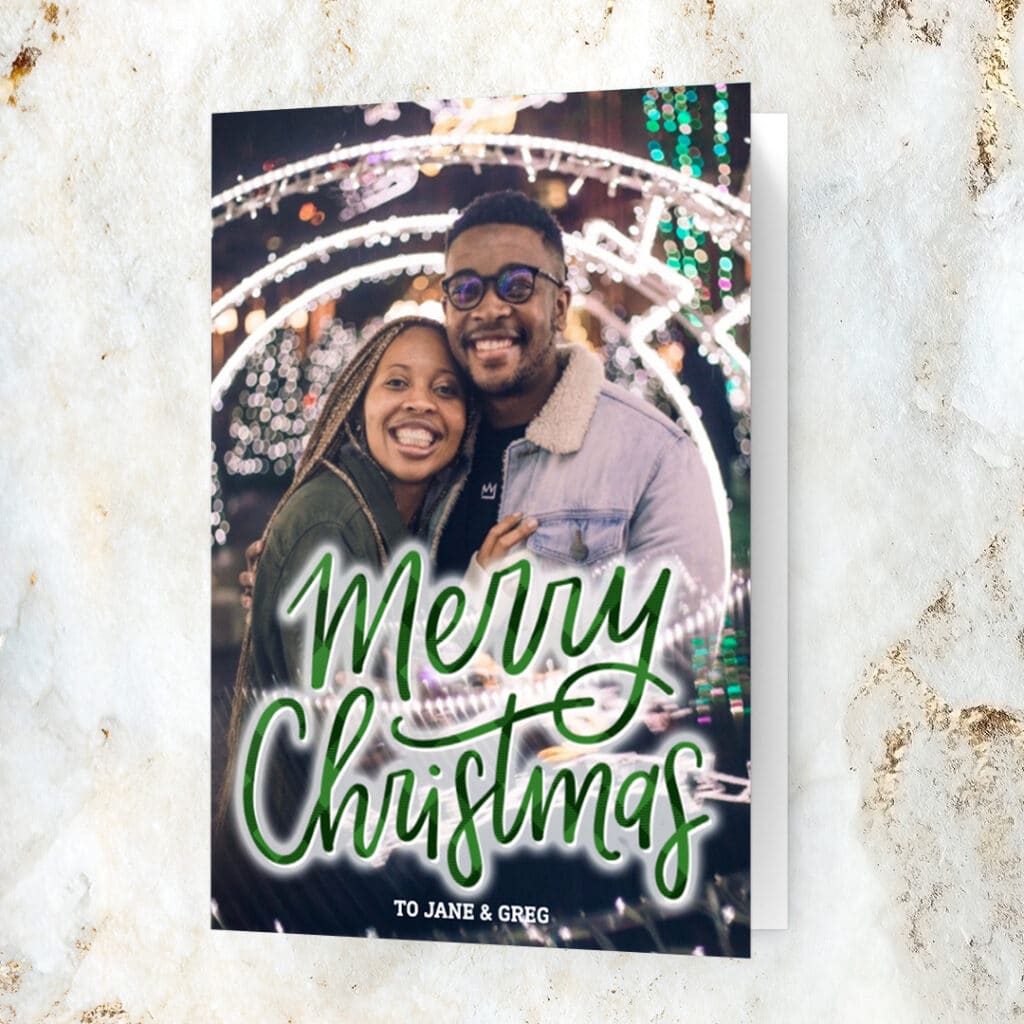 5. Merry Christmas Photo (set of notecards)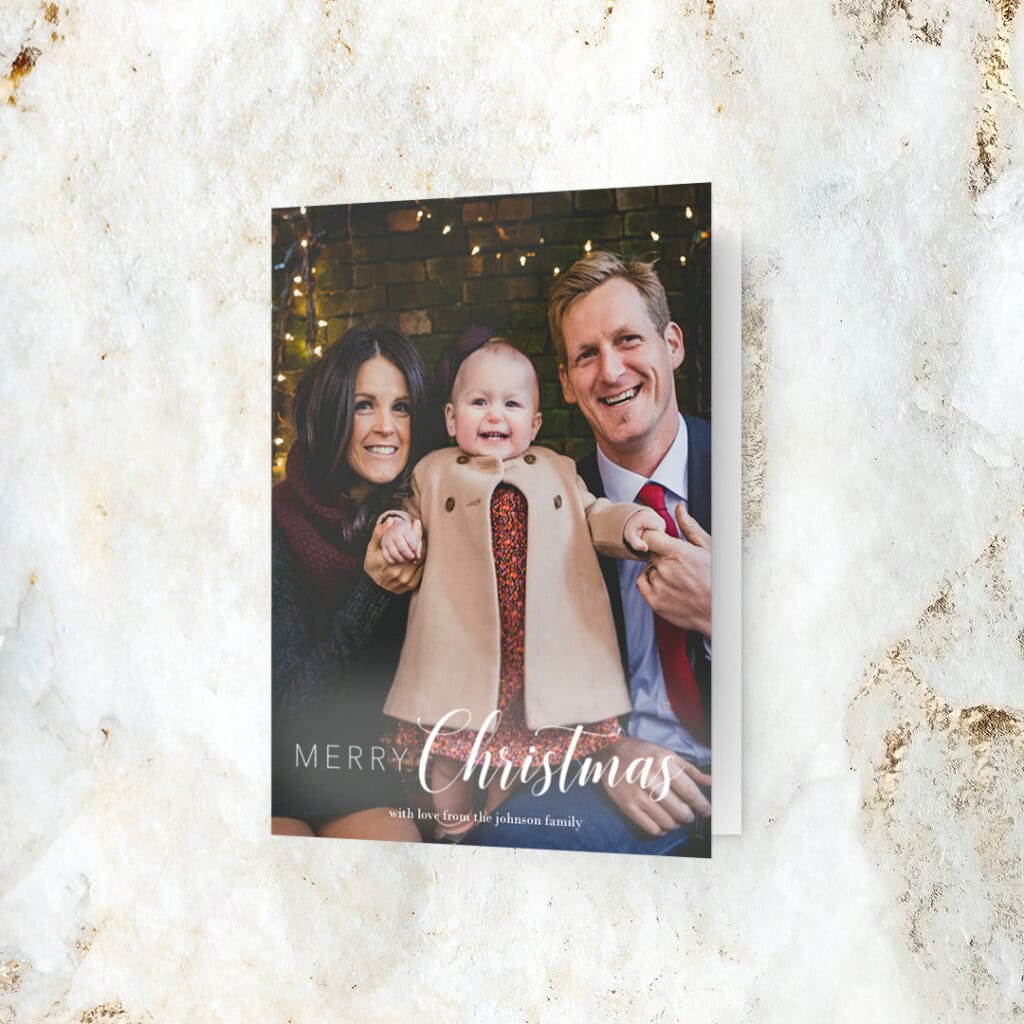 6. Watercolour Elegant Vines Greeting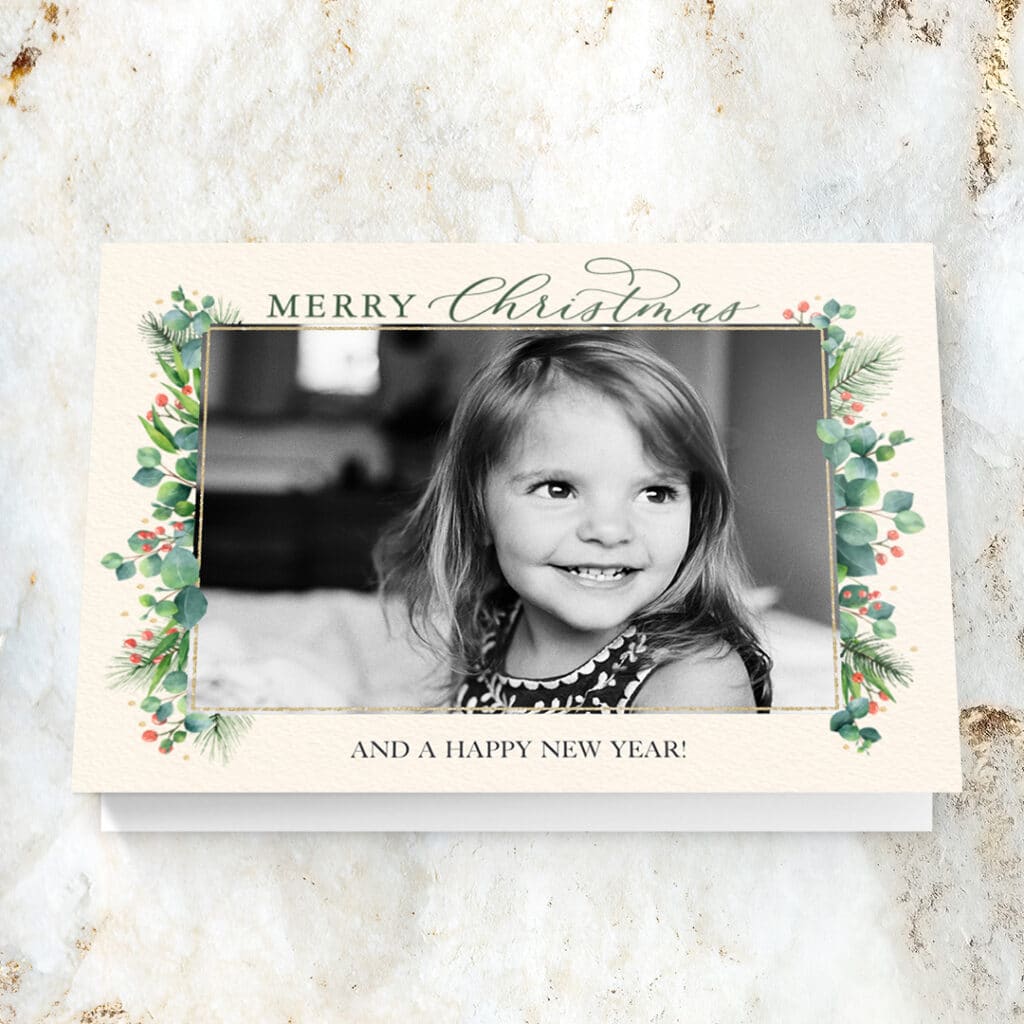 7. Rustic Pine Snapshots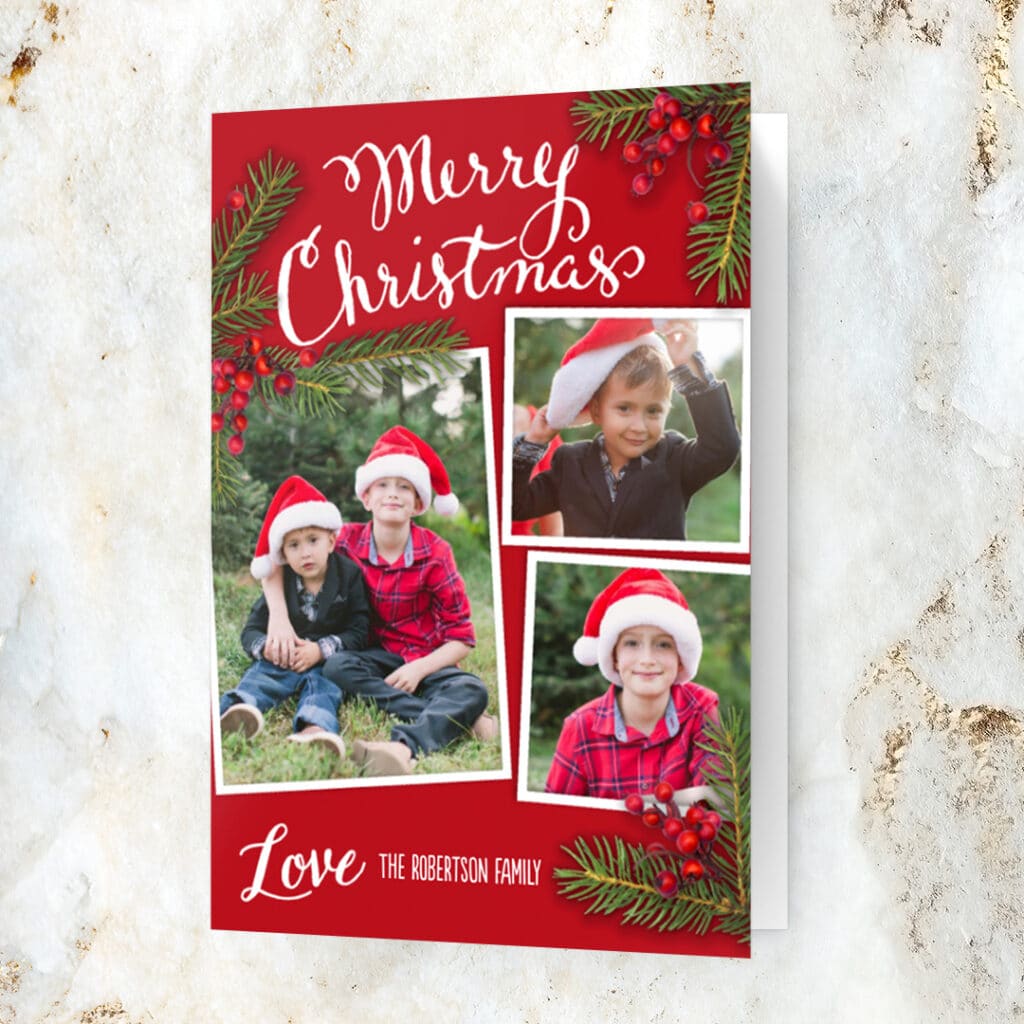 8. Christmas Shimmer – Hand Drawn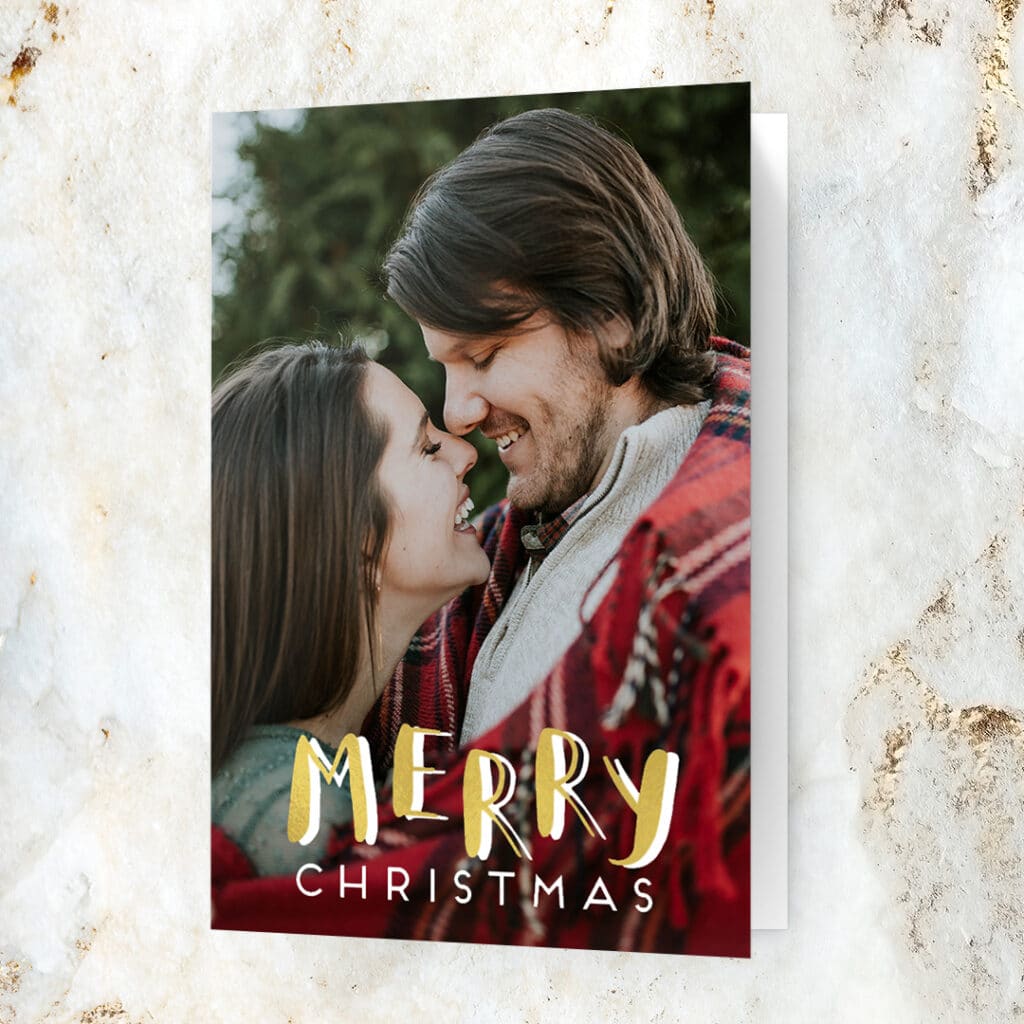 9. Merry Christmas Rustic Collage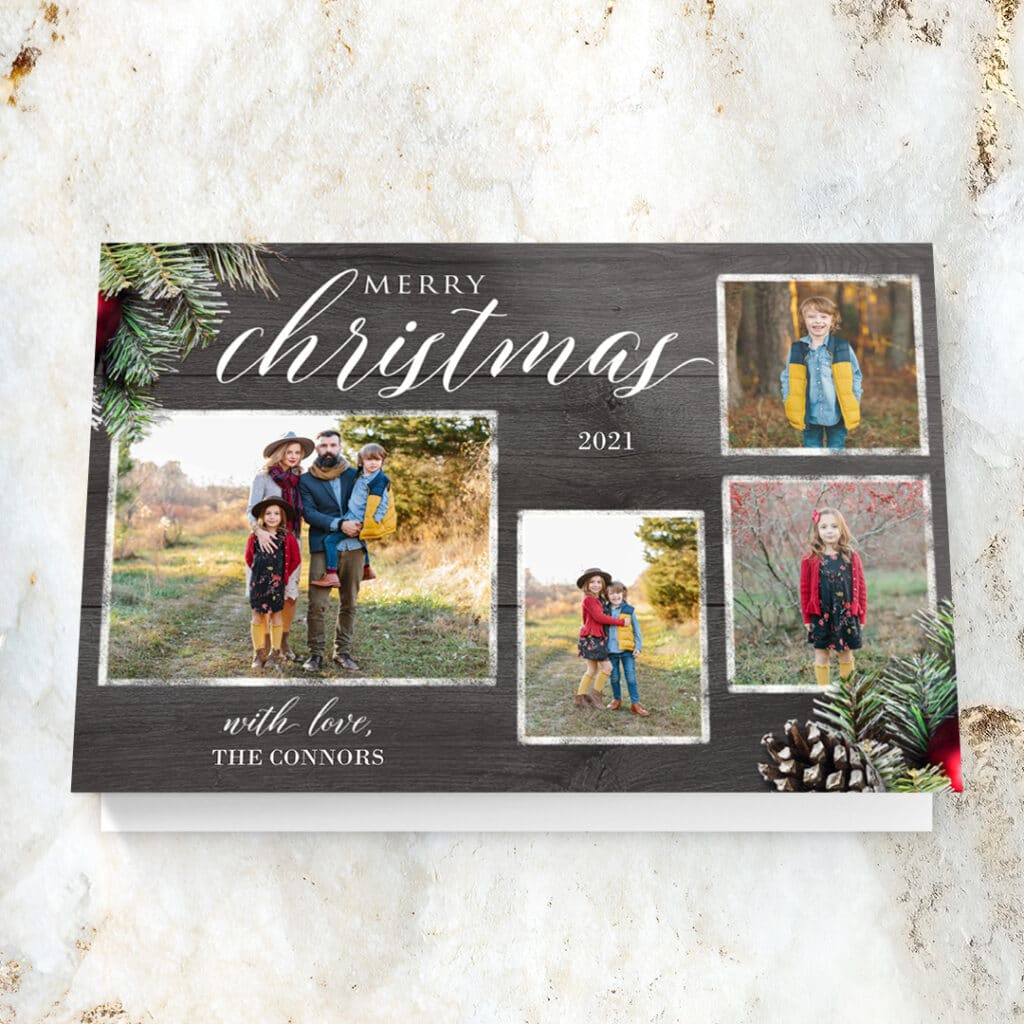 10.Vintage Floral Christmas
Don't forget, for every 8×6″ or 7×5″ folded greeting card sold, 5p will go to Macmillan Cancer Support!

Browse all Christmas Card designs now
Snapfish tips to make the best Christmas card design
The Snapfish card maker is easy to use, in both the app and web platforms, so you can create your greeting cards online in minutes!
To design your custom greeting card: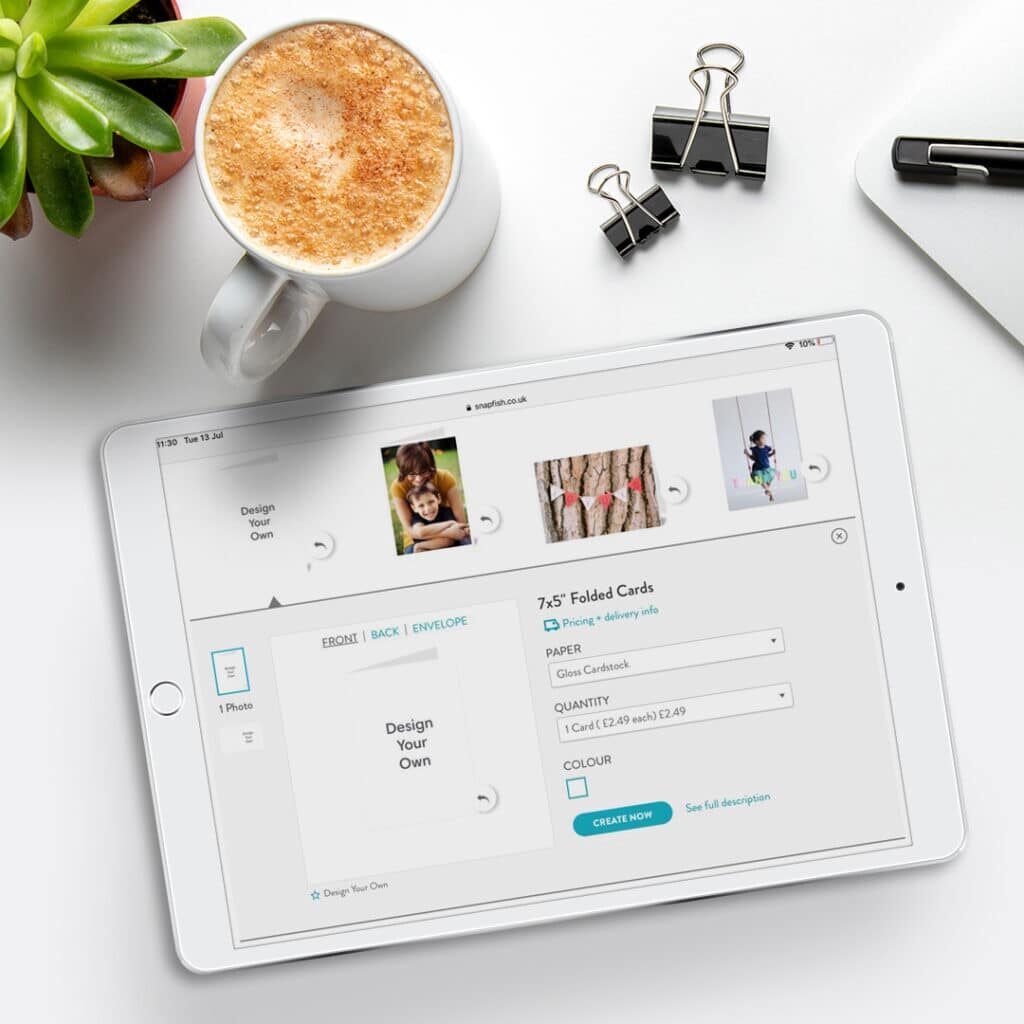 Choose the occasion that you are creating the card for. We have a variety of unique designs for you to choose from, or you can always upload your own design using our 'Design Your Own' card feature.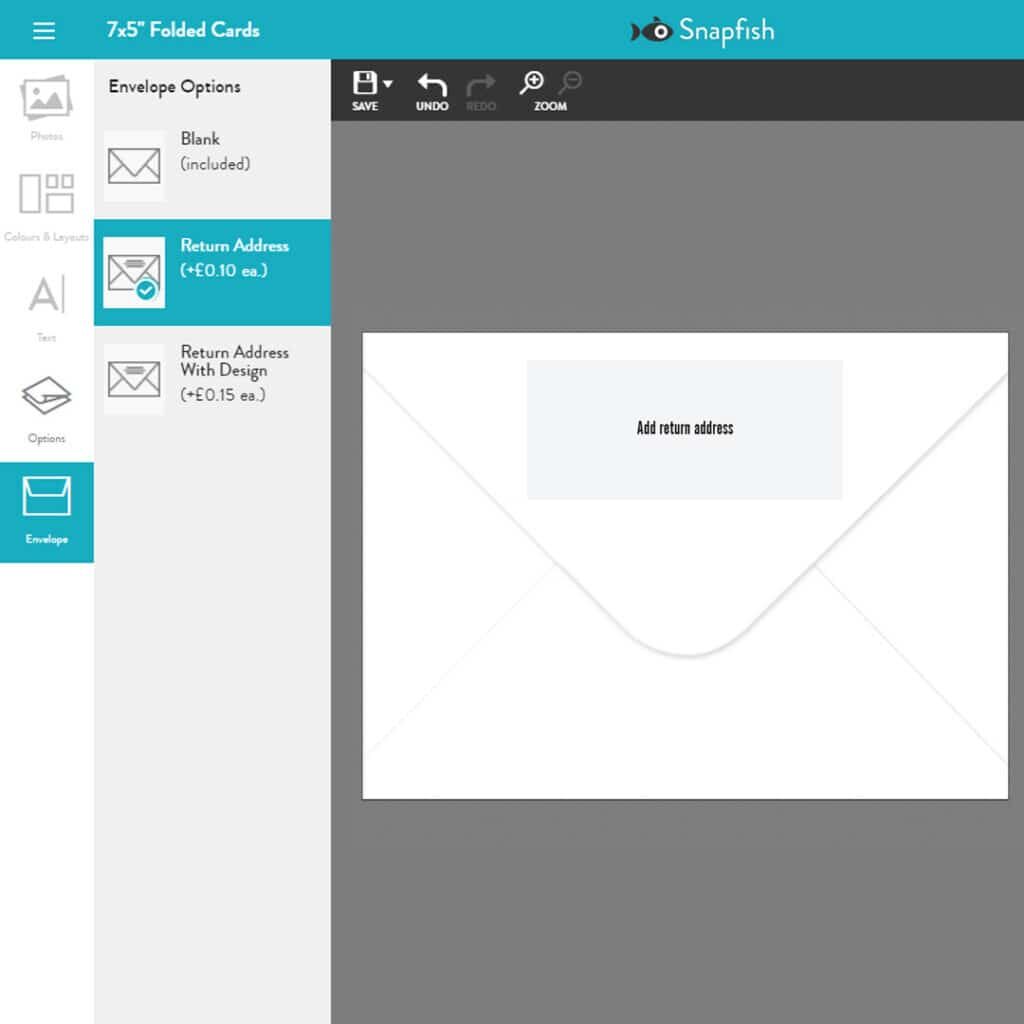 Once you've selected your card style and theme, follow these easy steps:
Choose your card quantity and cardstock. With some designs, there can also be an option to select another colour palette. Click 'Create Now'
Upload your photos to the design in the card maker, or choose from your Snapfish Photo Albums
Click and drag photos into the greeting card builder
Update the default text and customise your card fonts, size and colour
Review your finished card design. You will be shown an option to increase order quantity and add a return address to your envelope
Add to cart and select delivery options, including Priority Delivery! Your greeting cards will then be delivered straight to your door.
The next time you have a family event or special occasion coming up, consider how you can use recent photos to create a card online that's more special than a store-bought option. While designing your own greeting cards online, you can have fun with personalisation options and beautiful styles. Turn your cards into more than a to-do list – make them a lasting memory that your loved ones can keep on display to enjoy year-round.
Sending a Merry Christmas Card is one of the best ways to celebrate the festive season with loved ones near and far. Some card ideas you could create include family photo cards, pet photo cards and even new baby cards. We have designs for everyone, from traditional themes to funny styles to help you share your updates with family and friends. We also offer Hanukkah and other non-Christmas festive card designs should this be more appropriate for your best wishes for the season.
If you're planning to send business Christmas cards, keep your styles more generic so you can share corporate well wishes while remaining professional with your co-workers and colleagues.
It's So Easy To Send Best Wishes For The Christmas Season
One of the biggest dilemmas every year is what to write in your cards. If you don't naturally have a way with words, consider the following ideas for your greeting card or read our blog post of Christmas card sentiment ideas:
Merry Christmas and a Happy New Year!
Round Robin updates
Favourite moments throughout the year.
What you're looking forward to in the New Year.
Updates on your job, kids, and hobbies.
Reflect on time spent with the greeting card recipient.
Don't forget the proper Christmas card sign-off from the family.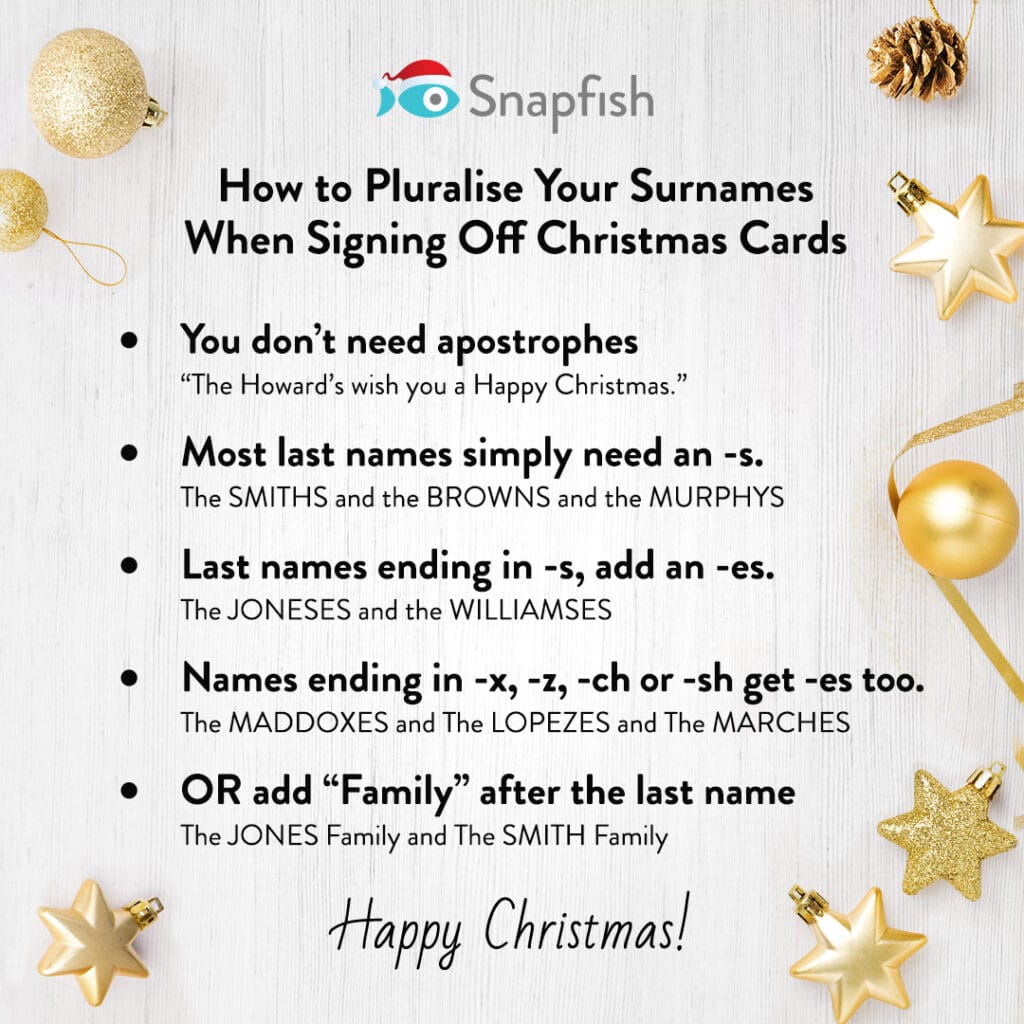 Need even more inspiration? We have you covered, read our blog here.
Need some photo tips? Check out our handy guide for taking the perfect card-worthy Christmas photo. We even have some ideas for how to capture the best pet-pics to show off on your Christmas greetings!
Browse all Christmas cards now
What cards did you create to celebrate this most festive of seasons? Share it with us on social media! You can tag us with @snapfishuk in your photos on Instagram or Facebook or use the hashtag #snapfishuk. Don't forget to follow us on YouTube, Twitter and Pinterest, too. Check out the Snapfish site for even more new Christmas card and gift ideas.