Let's be real – every single day should be Mother's Day. But today in particular you have the opportunity to showcase your love and appreciation for the strong, caring, always-there-for-you ladies in your life. This year, honour them with a personalised token of gratitude: a photo mug that's just as great as they are.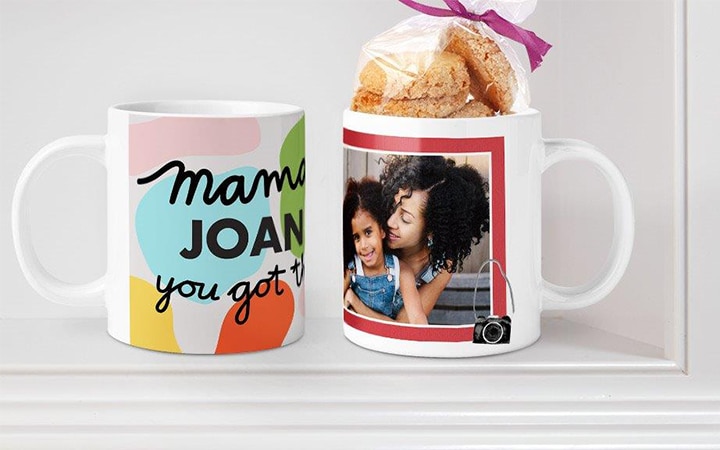 Explore our range of mug designs in the left side bar. Choose your favourite design, pop in your most treasured photo, then customise for each lovely lady on your gift list. Change up the backgrounds, try out different font colours, and customise text with a special note. It's totally cool if you just want to leave it as-is, too!
NEW! Personalised Travel Mug, a  perfect gift for a mum whose always on the go!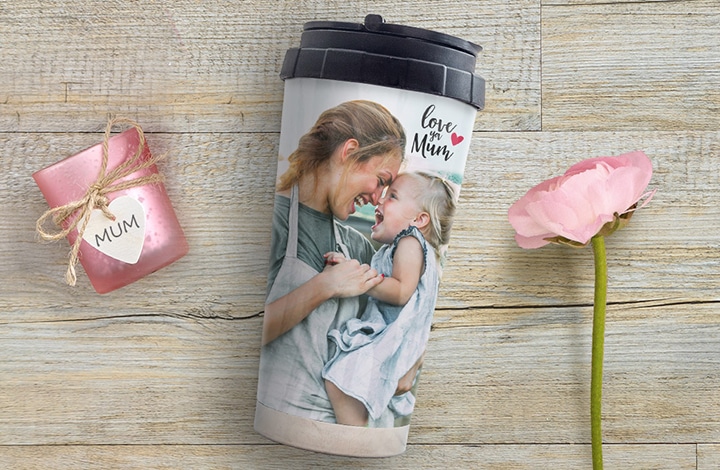 16oz Personalised Travel Mug – £15.99
New mum? Explore our range of cute baby embellishments and designs.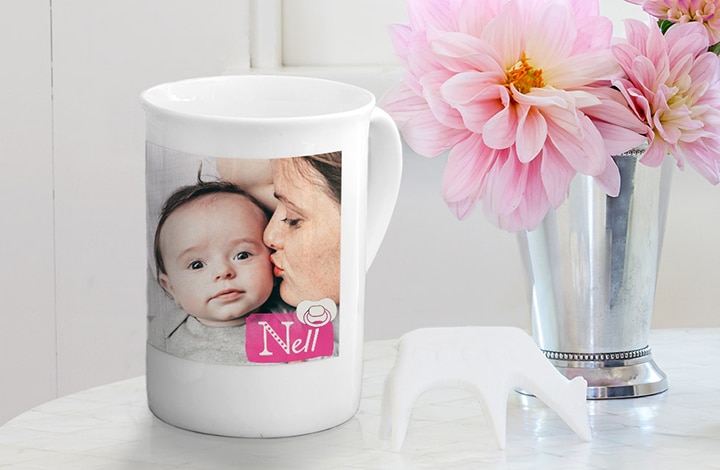 Porcelain Mug – £8.99
Don't forget Grandma! Make the most of our 'Family + Friends' designs.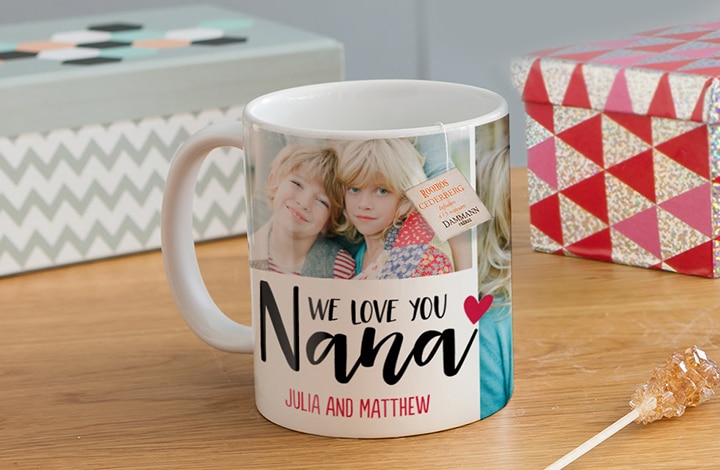 11oz Personalised Mug – from £7.99
Gift a Magic Mug to your magic mum.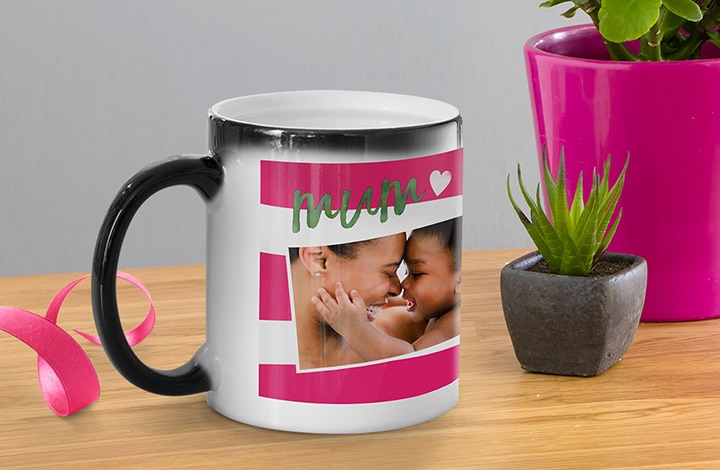 11oz Magic Mug – £9.99
Use our pet themed embellishments and designs to create a purrfectly pawsome mug.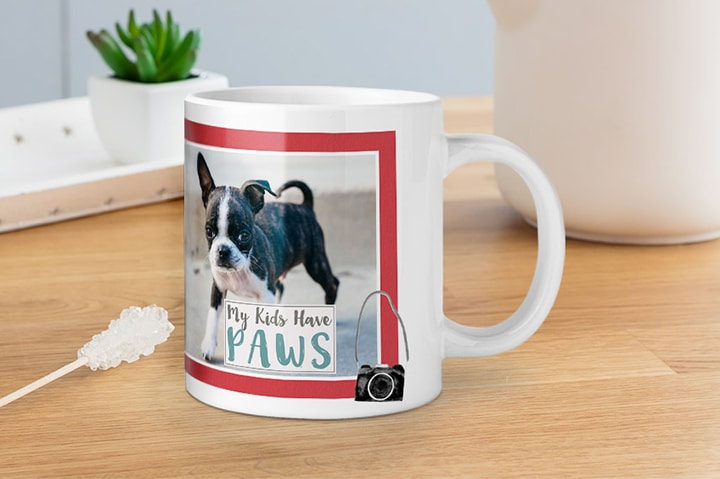 11oz Personalised Mug – from £7.99
If you're looking for something fun and bright, browse our new range of 'Celebrating Mum' designs.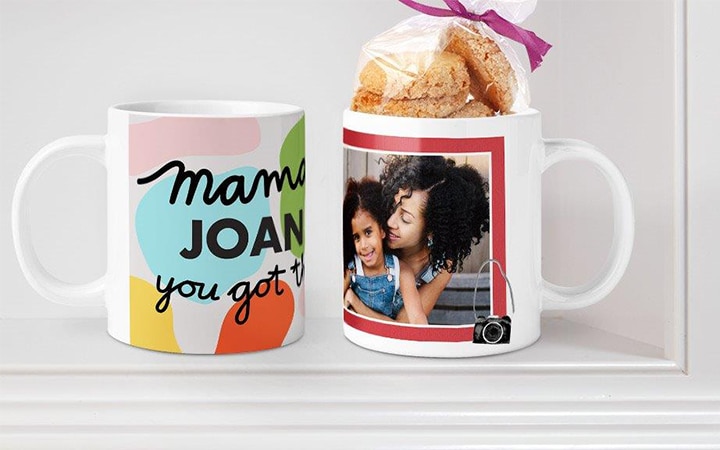 11oz Personalised Mug – from £7.99
Shop our full mug collection, and place your order by 21st March to get it in time for Mother's Day. 
Find out more about Mother's Day last order dates here.