Say happy Mother's Day in style with our new range of Personalised Mother's Day Cards. She's guaranteed to appreciate the extra effort you went to making it personalised!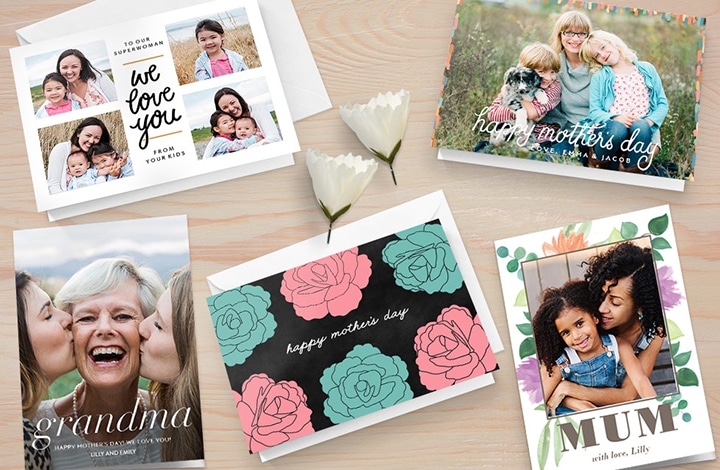 Whether you're looking for a card for mum, grandma, aunt or someone special we have a design for you. We've handpicked some of our favourites from our wide range of unique designs to help you say happy Mother's Day in style.
Keep things simple but stylish with this selection of full photo designs.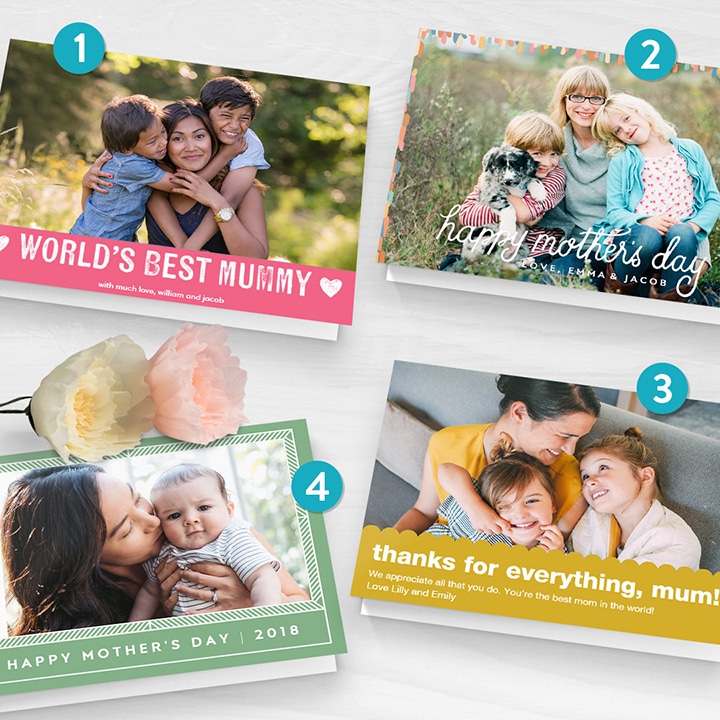 World's Best Mummy, Speckled Paints, Sweet Scallop, Mod Line Frame
Can't decide on your favourite photo? Don't worry, these collage cards are perfect for you!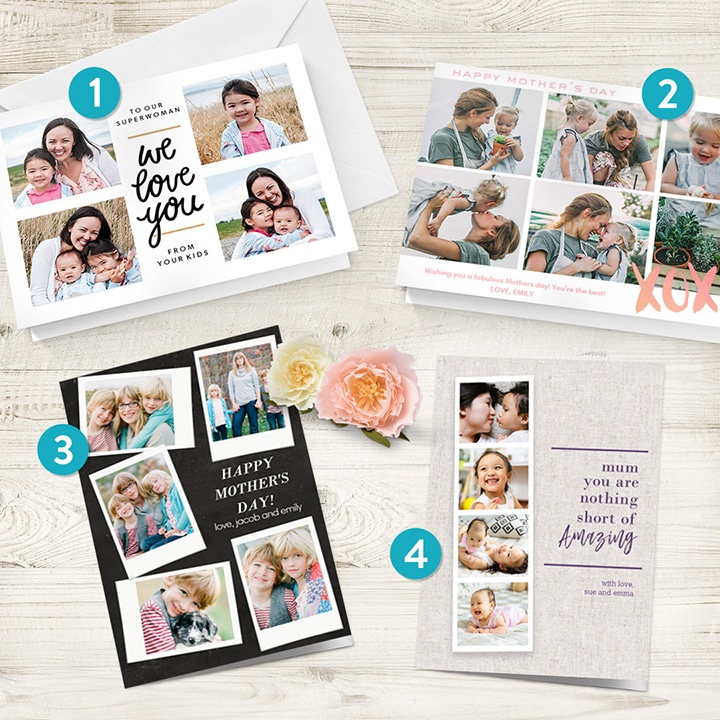 Loop-De-Loop, XOXO, Polaroid Collage, Family Filmstrip
Snapfish hint: If you have even more photos you want to use, add them to the inside and back as well!
Tell mum how much you BLOOMing love her with a wonderful floral design.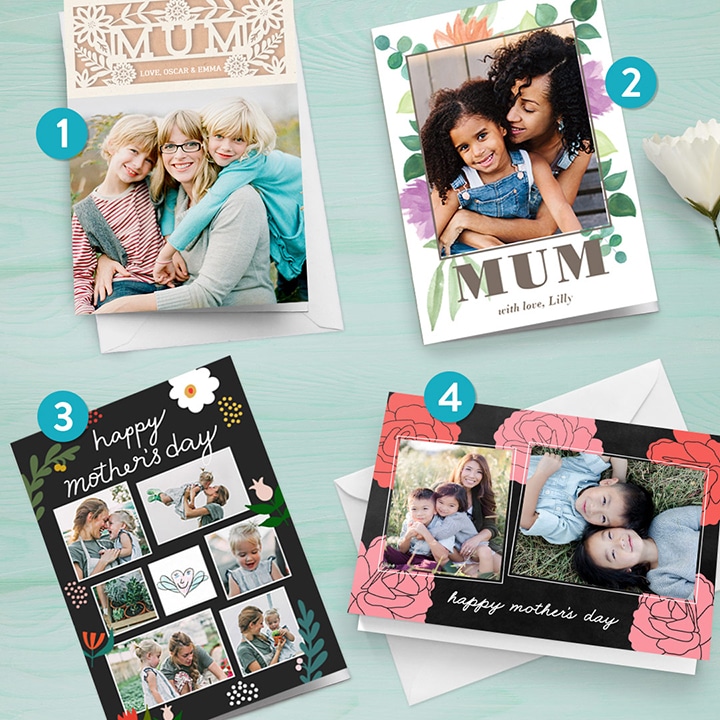 Pretty Papercraft, Painted Bouquet, Gardener's Collage, Wild Roses
Did you know most of our personalised Mother's Day cards are available in more than one colour?  To see the different options use the colour filter beneath the card design.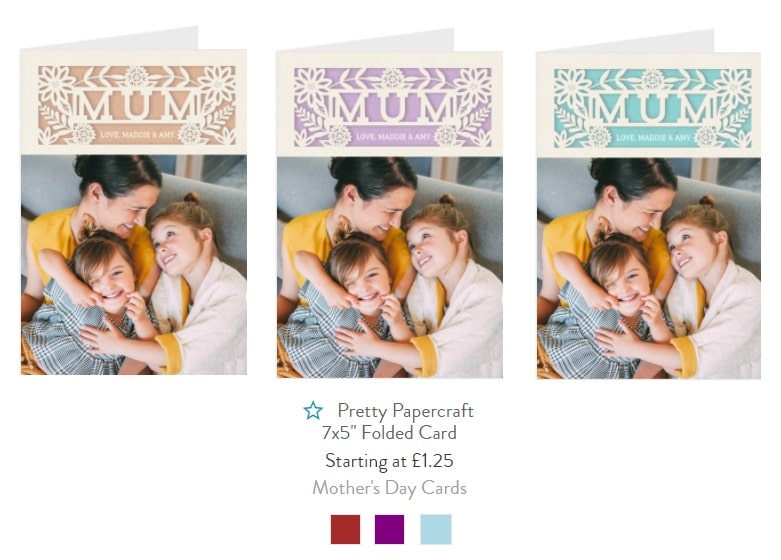 Send love to all your favourite women! Mum, Grandma, Aunt and more.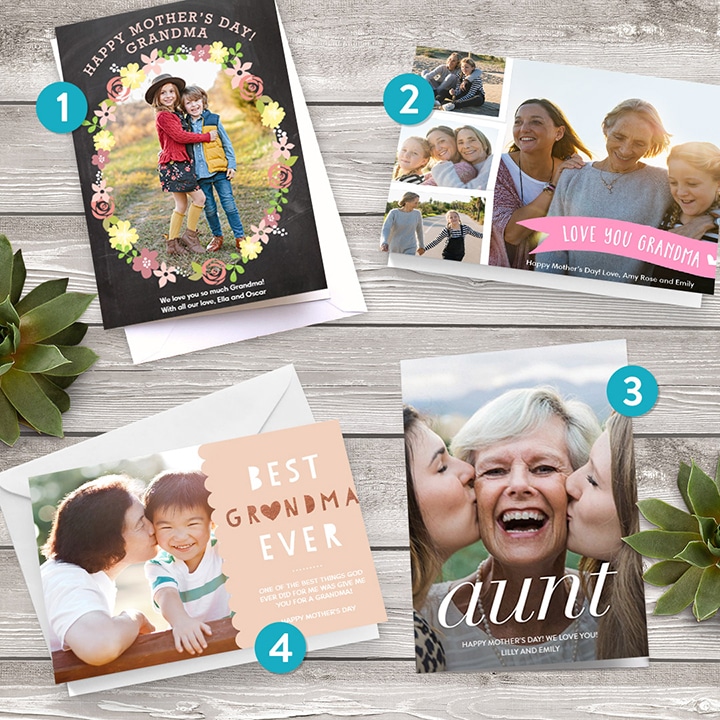 Grandma Floral Wreath, Grandma Banner, For Aunt, Grandma Of My Heart
You can create unique personalised Mother's Day cards without photos too!

Fresh Picked, Lemon Pop, Pastel Roses, Lush Sprig
Head over to our Mother's Day page to celebrate everything that makes Mum magical with a selection of gifts she'll adore.
Creating a Photo Book for mum? Glimpse Inside Our Mother's Day Photo.
Browse our entire range of Mother's Day blog posts here.
What have you got planned for this Mother's Day? We'd love to hear your plans and see your personalised gifts, share them with us @SnapfishUK on Instagram using #SnafishUK. We love seeing what you've created.