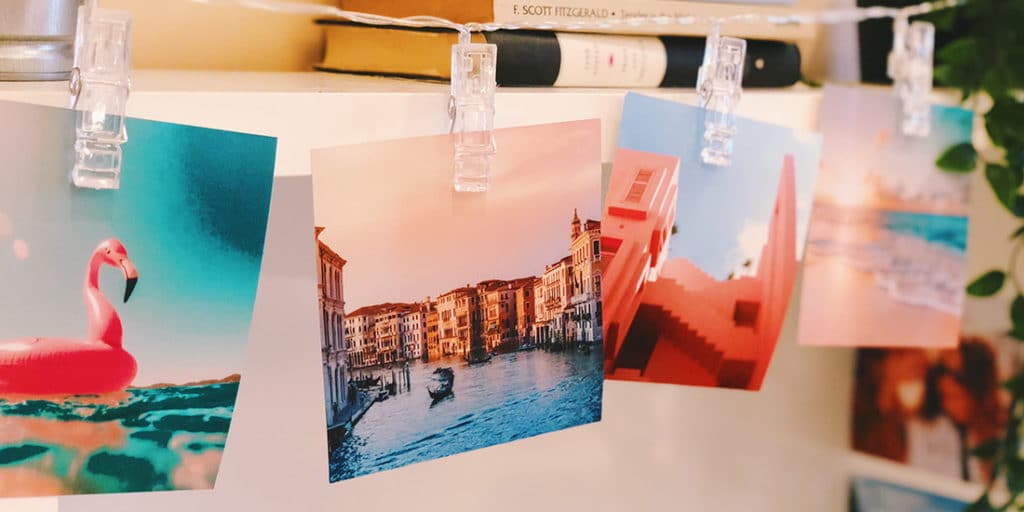 Those earlier months of the year seemed like they would never end. The clocks are now about to "spring forward" and we can once again look forward to those long summer nights and warmer weather. Whatever we do this year, we are bound to make many a happy memory and take tons of photos to look back on, so how can we properly tell our story using Photo Prints?
The truth is that printing photos has never been more important. Why? Because we snap so many of them on our smartphones – especially for spontaneous activities. Once the clocks spring forward, it seems to herald prime photo-taking time. As soon as the sun comes out, we seem to get snap-happier than any other time of year, apart from maybe Christmas.

So all those memorable moments you've captured over the past few months need printing, or they will be lost within the abyss of your camera timeline. But once printed, how can you get really creative with them?

We've got you covered with these five ideas 😉
Create a Scrapbook Using Your Prints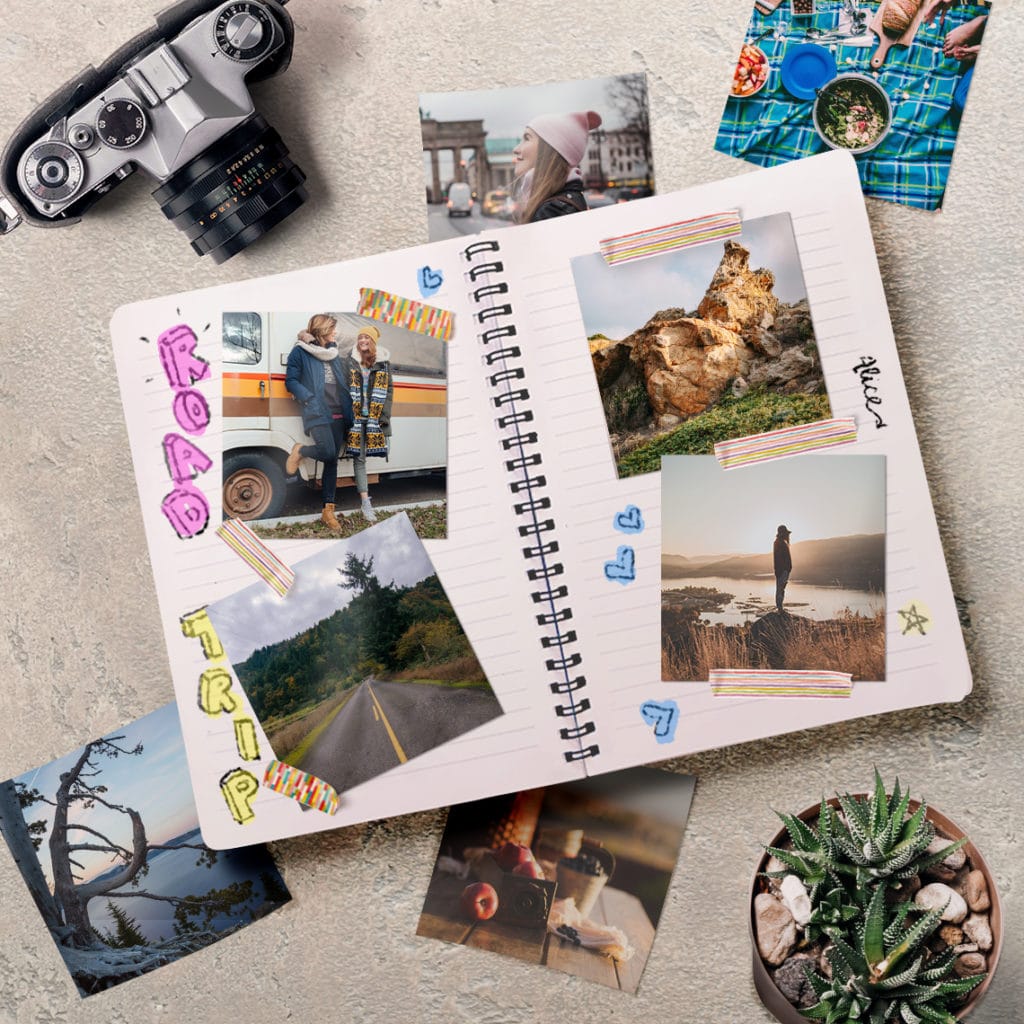 If you've never created a scrapbook before, you don't know what you're missing out on! We have used our spiral bound notebook and pasted prints and mementos into it. It's heaps of fun. (We've used Square Photo Prints for most of the ideas in this post.)

Alternatively, for family snaps or holiday photos, you could also create a scrapbook-style photo book online at Snapfish and have it delivered directly to your doorstep within a few days!
Make a Photo Wall Gallery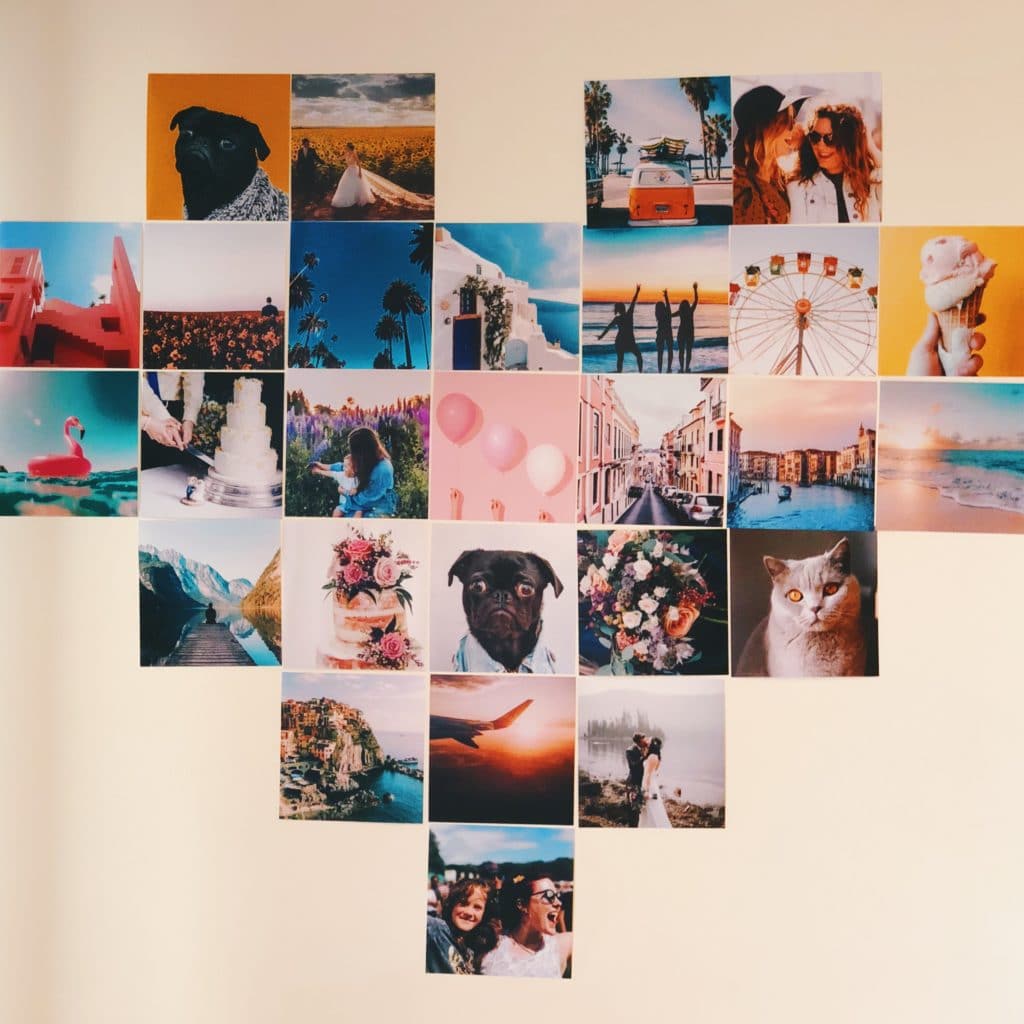 Creating a collage or gallery of beloved photos on your wall couldn't be more straightforward. What's more, it's cost-effective, as you can use the 50 free prints a month Snapfish App Promotion and you won't even need to use Framed Prints to get the artsy "look". Using Standard, Collage, Square, Large, or Poster Prints, you could create your very own masterpiece.

We chose to create a heart-shaped gallery using Square Prints, but you could choose a layout that's as simple or creative as you like. Check out our Wall Art blog posts for inspiration!
Funky Photo Hangers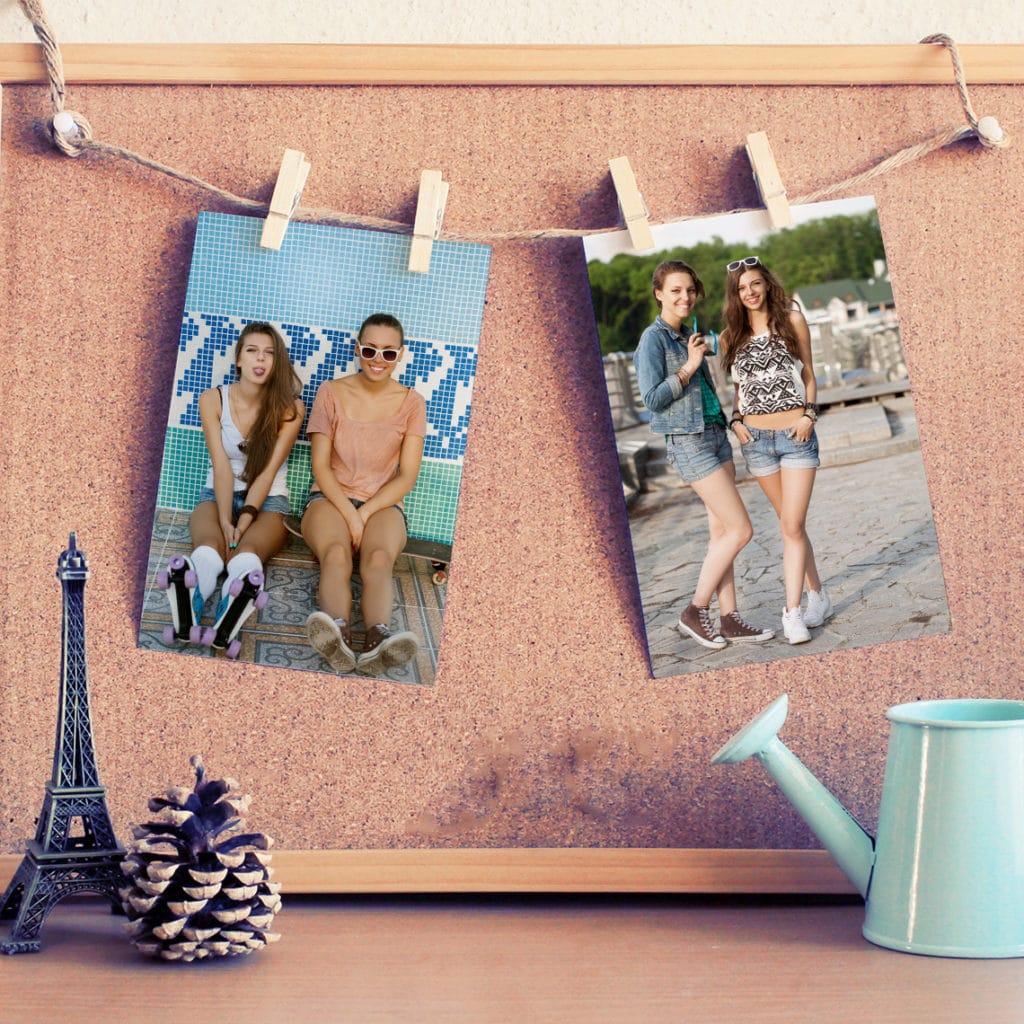 There are lots of cute, creative craft ideas for hanging Photo Prints online. Some even use actual clothes hangers as boutique, bespoke photo frames! We wanted to use a washing-line style effect to hang our Prints… which is exactly what we did. We purchased this LED version on the High St for less than a tenner! How cool do they look?
For even less cash, we created a shabby-chic version using just a bit of string and some small wooden pegs. As you can see, the results are very cute! They are bound to instantly brighten up any student or teenager's bedroom.
Mix It Up With Different Sizes
Have some fun switching up print sizes when piecing together your story. Life isn't just about the BIG moments – it's about the little ones, too. Supersize some of your more spectacular moments with Poster Prints, and then use Regular Prints for the smaller ones.

A mix of Standard Photo Prints and Poster Prints will really help capture your adventures and help you feel you are still there, even when you return home.
Freestyle Photo Display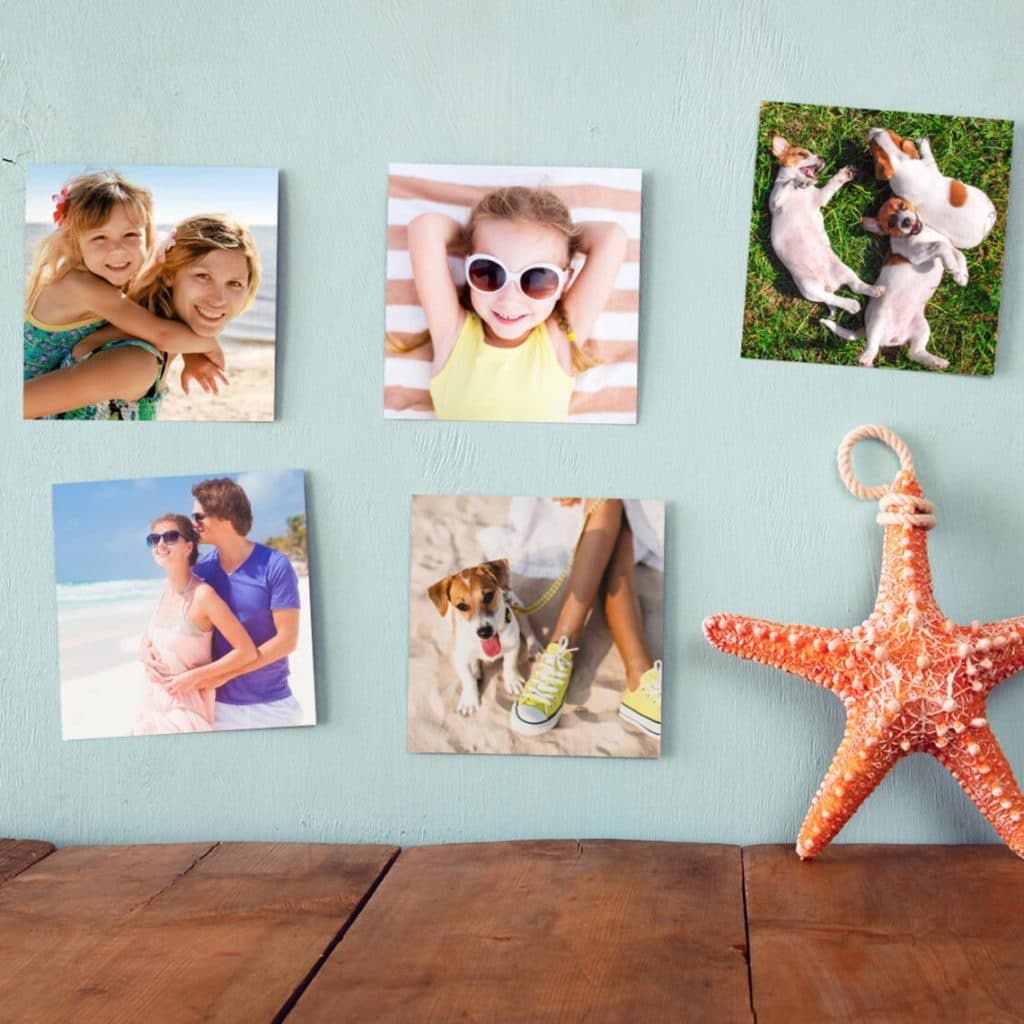 There's no rule-book when it comes to displaying your prints at home. With just a bit of sticky tape, you can place them on your walls – with no real structure or proper layout. It's a bit of a freestyle photo display that can grow organically as you print more photos.
50 FREE Prints, just for you
Feeling inspired to create your own photo story? Download the Snapfish App today and get 50 FREE 6×4″ prints a month for a year!
Don't forget to tag your photo stories on Facebook, Pinterest, Instagram or Twitter with @snapfishUK and #snapfishuk. We love seeing what you create.