Summer is officially here and that means spending time outdoors. Whether you're relaxing at the beach, picnicking at the park, or lounging lakeside, a customised beach towel is a go-to for all of your summer activities. Today, we're sharing photos from Hannah of Make, Do and Push, whose family have already had loads of fun at the beach with their personalised beach towel!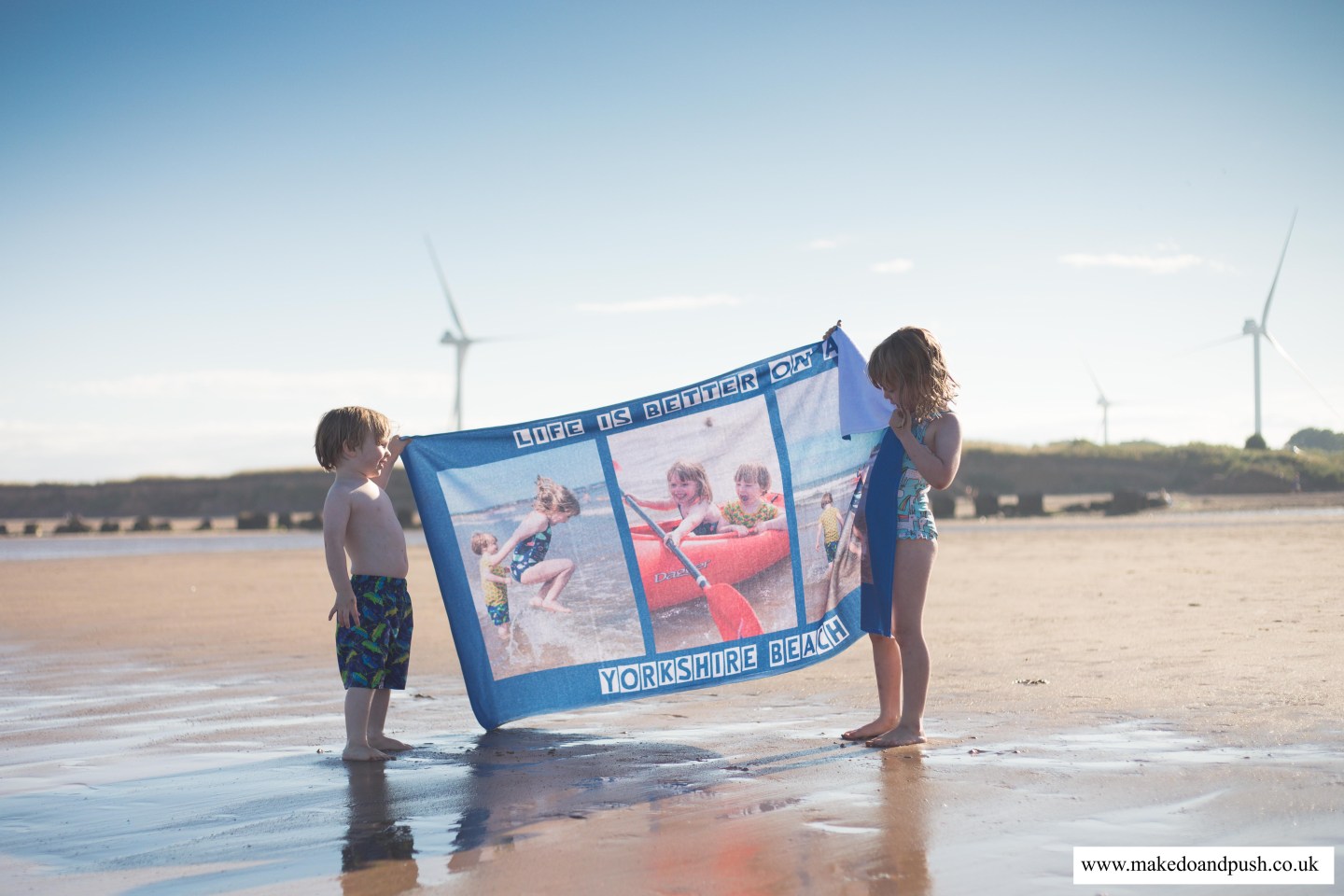 Excerpt from Make, Do and Push:
"This Sunday we had our new beach tent, a picnic full of goodies and our brand new Snapfish towel that I designed last week. 'Life is better on a Yorkshire beach' is a sentiment we fully believe in our family – with our regular Beach Sunday adventures!
The towel is huge – and definitely big enough to wrap two children in. Busby was fascinated by the towel: "It's not printed on paper… how?? How did they put us on it?" (I assured her it was magic… or failing that, a special sort of printer than can print on fabric)."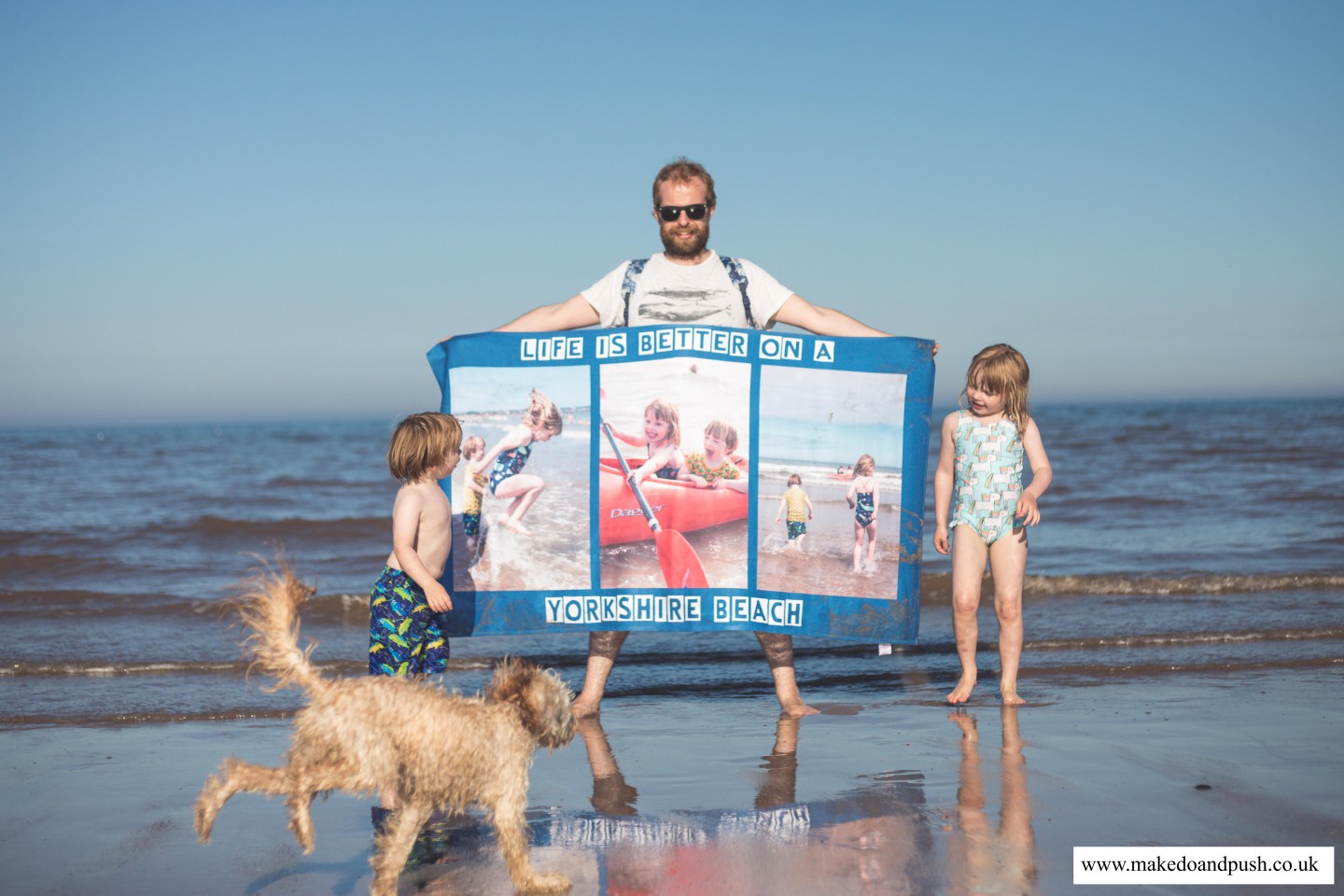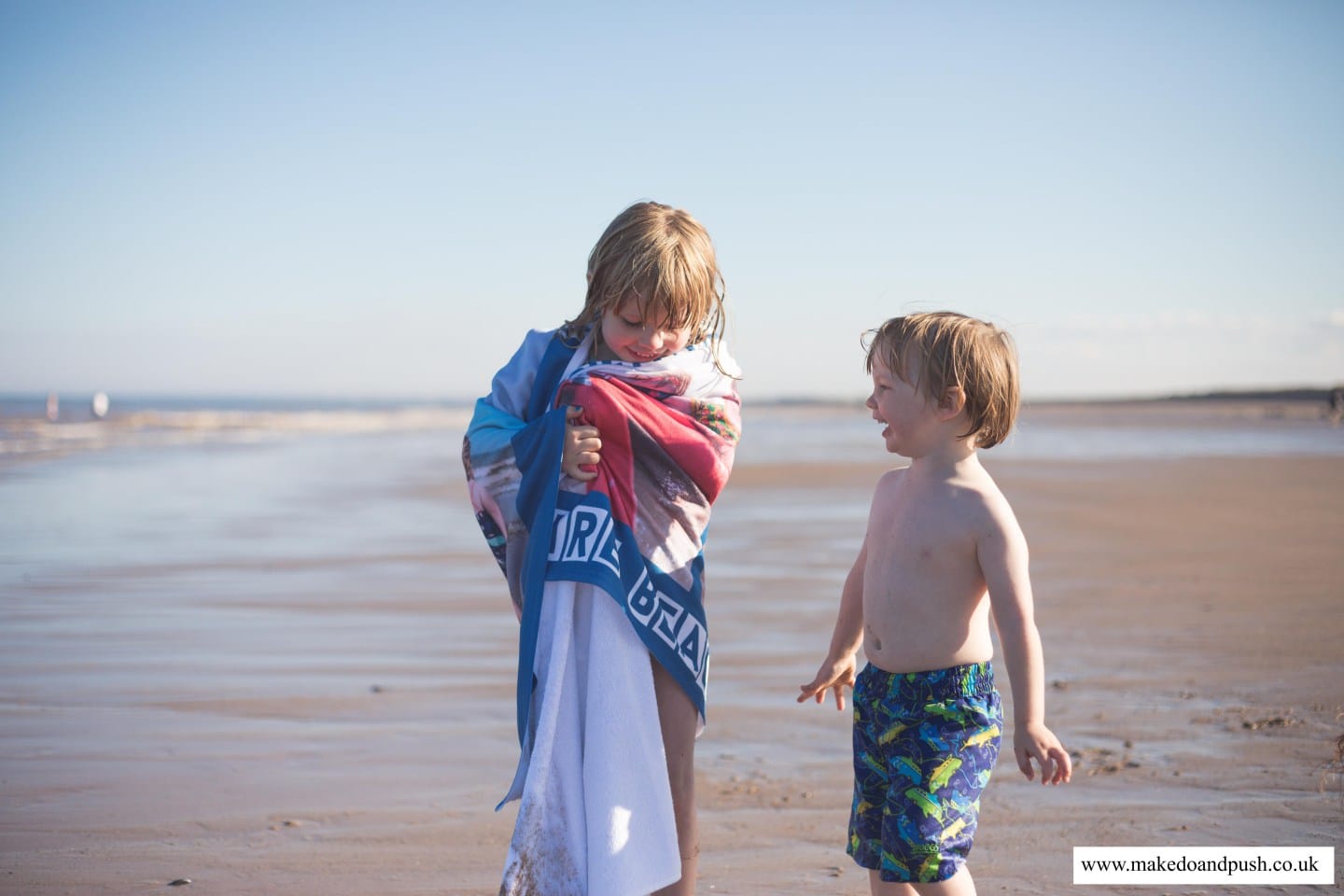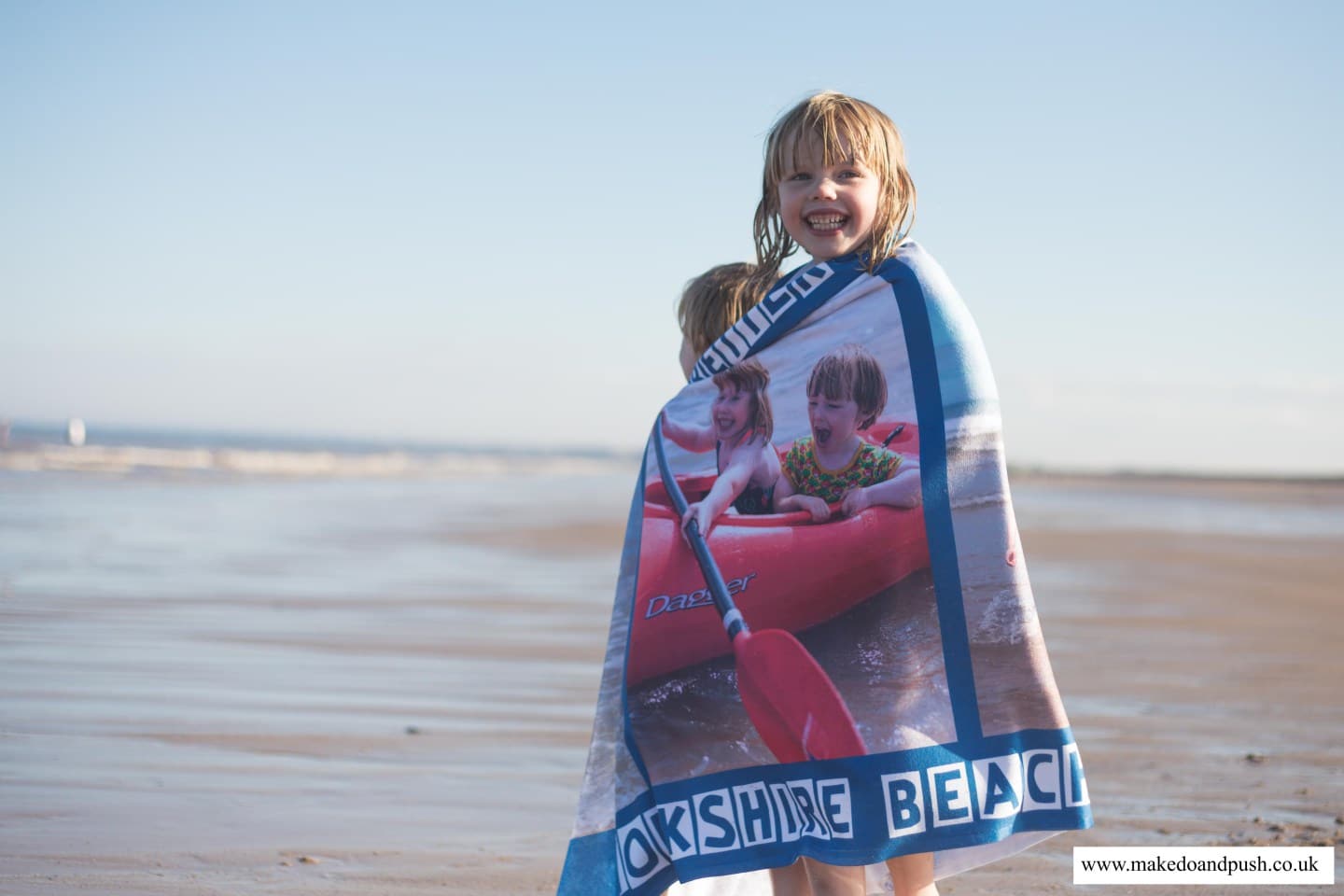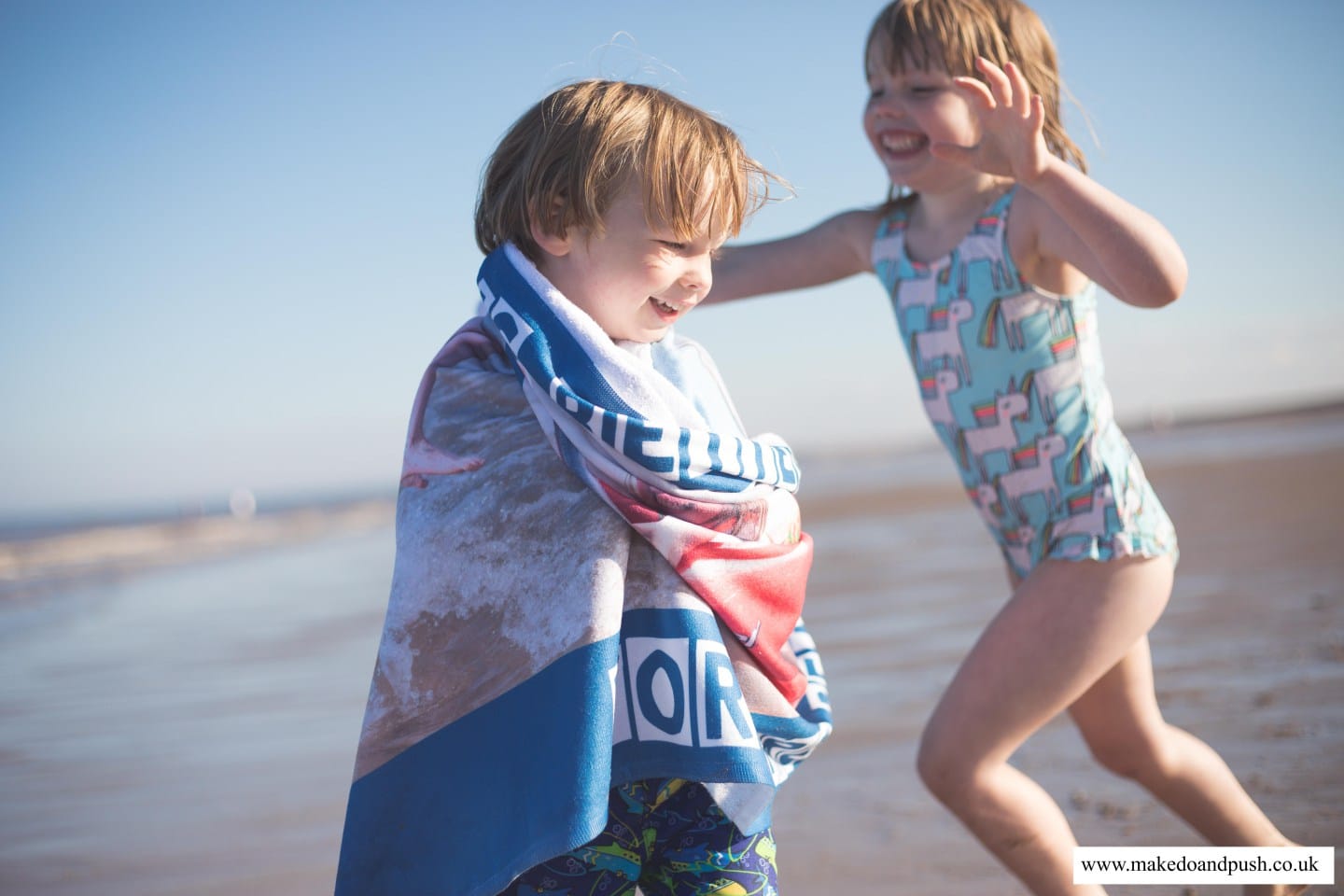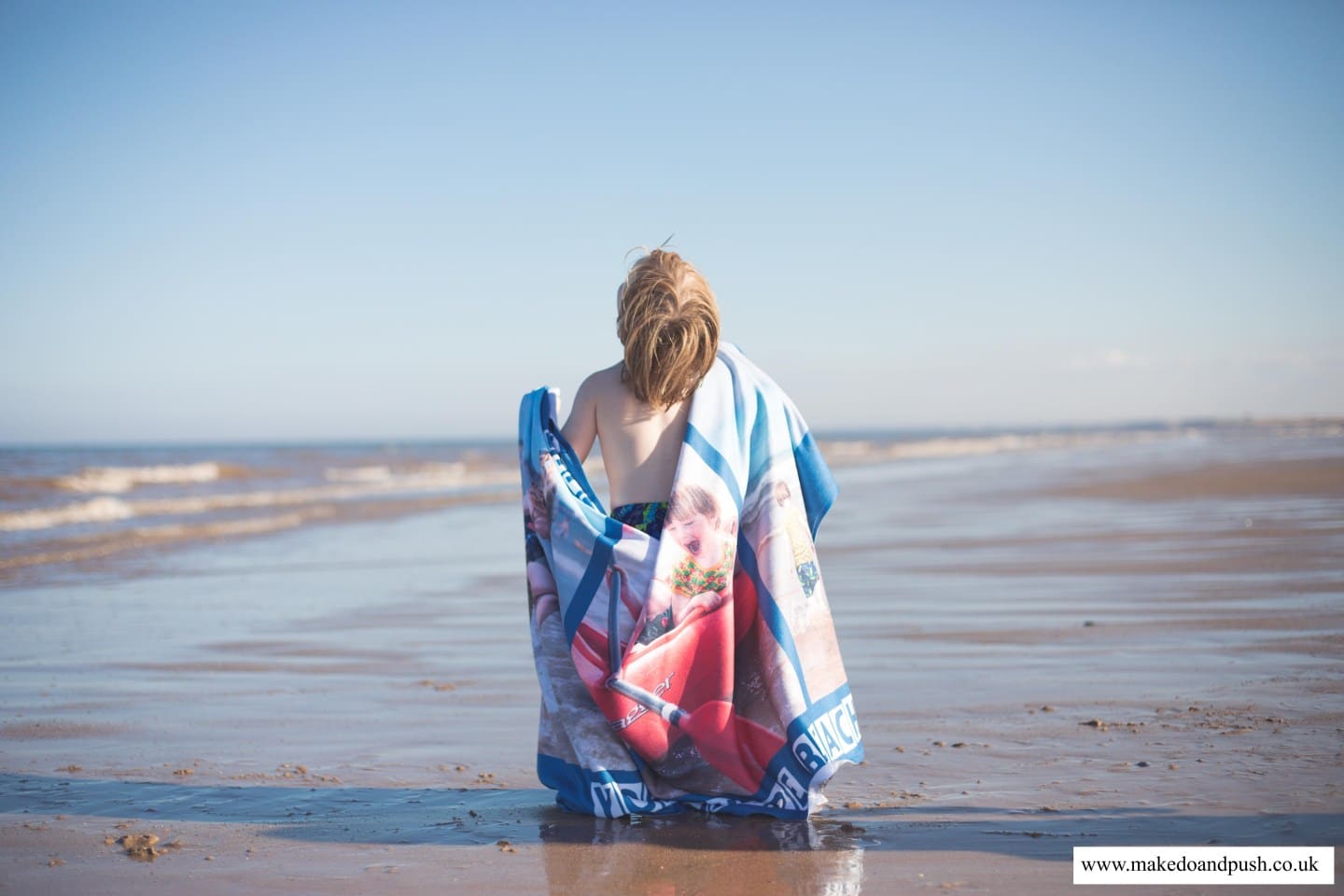 For more inspiration, we've rounded up the best of the best from our favourite bloggers to give you more ideas on how to decorate the perfect beach towel. Keep reading > 
Check out Hannah's full blog post to see all the fun!
Discover more about our new customised beach towels here.
Photos courtesy of Make, Do and Push