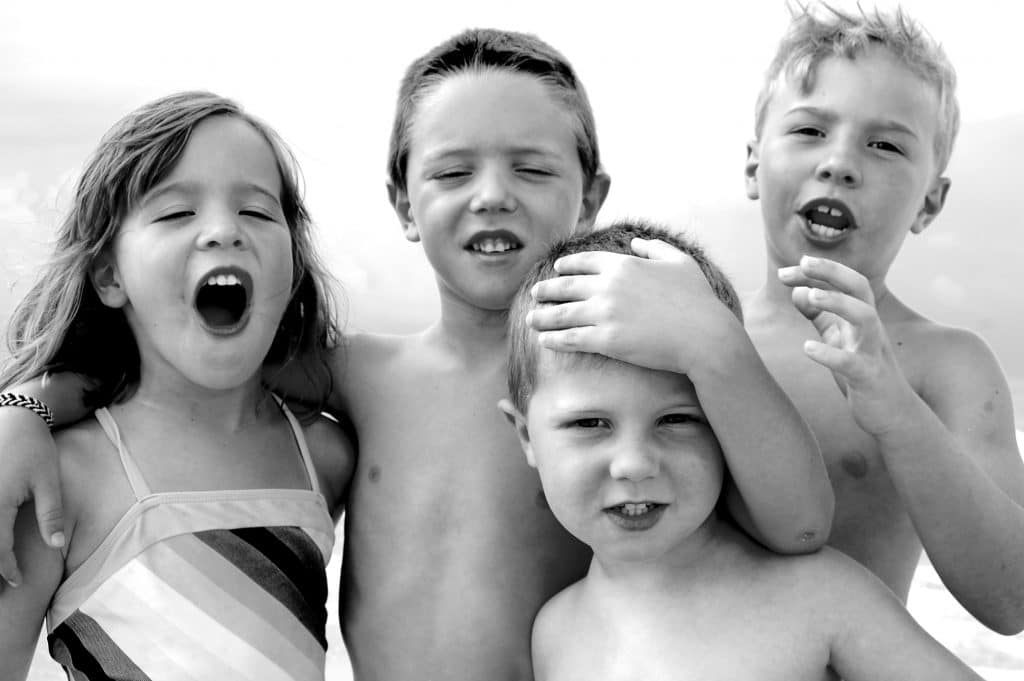 Why shoot black and white?
Think of Ansel Adams' majestic black and white landscapes, and you can appreciate the power that's possible when you leave colour behind. Use black and white (or monochrome, as it's also called) techniques to heighten drama and emotion in your photos, to give pictures a timeless quality
Explore contrast
Contrast-the difference between the light and dark areas in a photo-is an essential part of black and white photography. There are three levels of contrast that you can experiment with when you shoot:
High contrast, which means striking white and black tones, heightens tension and adds drama to photos.
Normal contrast provides the most "realistic" image, with a balanced range of black, grey to white tones.
Low contrast keeps tones mostly in the mid-range, so there are lots of greys.
Add drama and emotion to portraits
Emotional occasions, such as weddings or tender childhood moments are ideal opportunities to shoot black and white. And don't forget group shots-black and white shots mean that clashing clothing isn't a problem.
Black and white shot ideas
Many artists use black and white photography because it helps viewers focus on the subject and composition without the distraction of colour. Try shooting interesting patterns, textures or lines in nature. Details that are barely noticeable in colour become more prominent and poetic. Baby pictures, wedding photos, family portraits, whether candid or posed, gain a classic quality when shot in black and white. From the mountains to your own garden, landscape shots look magnificent in black and white. Snapfish also allows you to convert photos to black & and white. Go to your Snapfish photo library, click edit & organise, then fix & enhance. Select the images you want to modify and then apply black and white tint available under the fun tab.
Stylish output for your black and white photos
Showcase your favourite shots with a Snapfish canvas print or poster which provide you with an artistic way to enjoy your photos and give a stylish feel to your home.
What did you create on Snapfish? Share it with us on social media! You can tag us with @snapfishie in your photos on Instagram or Facebook or use the hashtag #snapfishie. Don't forget to follow us on YouTube and Pinterest, too. We love seeing what you create.