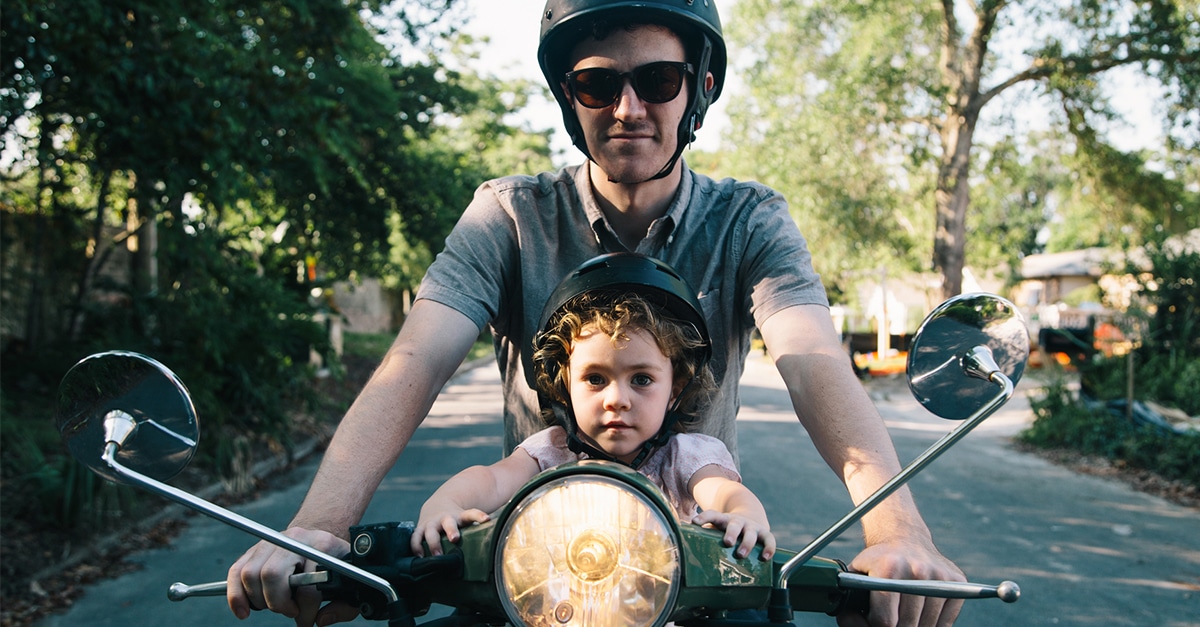 Make sure all the Dads in your life have prints of themselves with their kids as well as treasured doodles. Highlight favourites in a calendar that starts… in June, of course! Or, get creative and make your own growth chart, with Dad as the marker. Collect the photos in a handy lay flat photo book and see what a difference a few months really make.
If Dad travels for work, keep him connected with photos and keepsakes that go anywhere. Put a candid shot on a key ring. Or, surprise dad with a magic mug or travel mug which features a montage of favourite photos and keys art scans. Just capture a fun shot of everyday life, like picking them up from school, or snap a special moment, like a football match or school play. Fill the mug with some new socks or some chocolates to make him smile!
Don't forget to share all these photos with him using the Snapfish Mobile app so Dad can access these treasured moments 24/7 wherever he is.
Does dad have a weakness for radio control cars? Or Scottish golf courses? Create a one-of-a-kind gift with photos of his favourite memorabilia or activities. Use pictures you have, or scan his collectables. Make a collage, for home or work, that inspire him all year long. This would look great as a collage photo block or desk calendar on his desk
Create a once-in-a-life time gift with photos of dad that span the generations. Create a photo book of dad enjoying his favourite hobby with his grandfather, father, and now his own kids. Or put together a collage poster of all of his favourite people, throughout the years and frame them for his office.
What did you create on Snapfish? Share it with us on social media! You can tag us with @snapfishuk in your photos on Instagram or Facebook or use the hashtag #snapfishuk. Don't forget to follow us on YouTube, Twitter and Pinterest, too. Check out the Snapfish site for even more custom card and gift ideas.