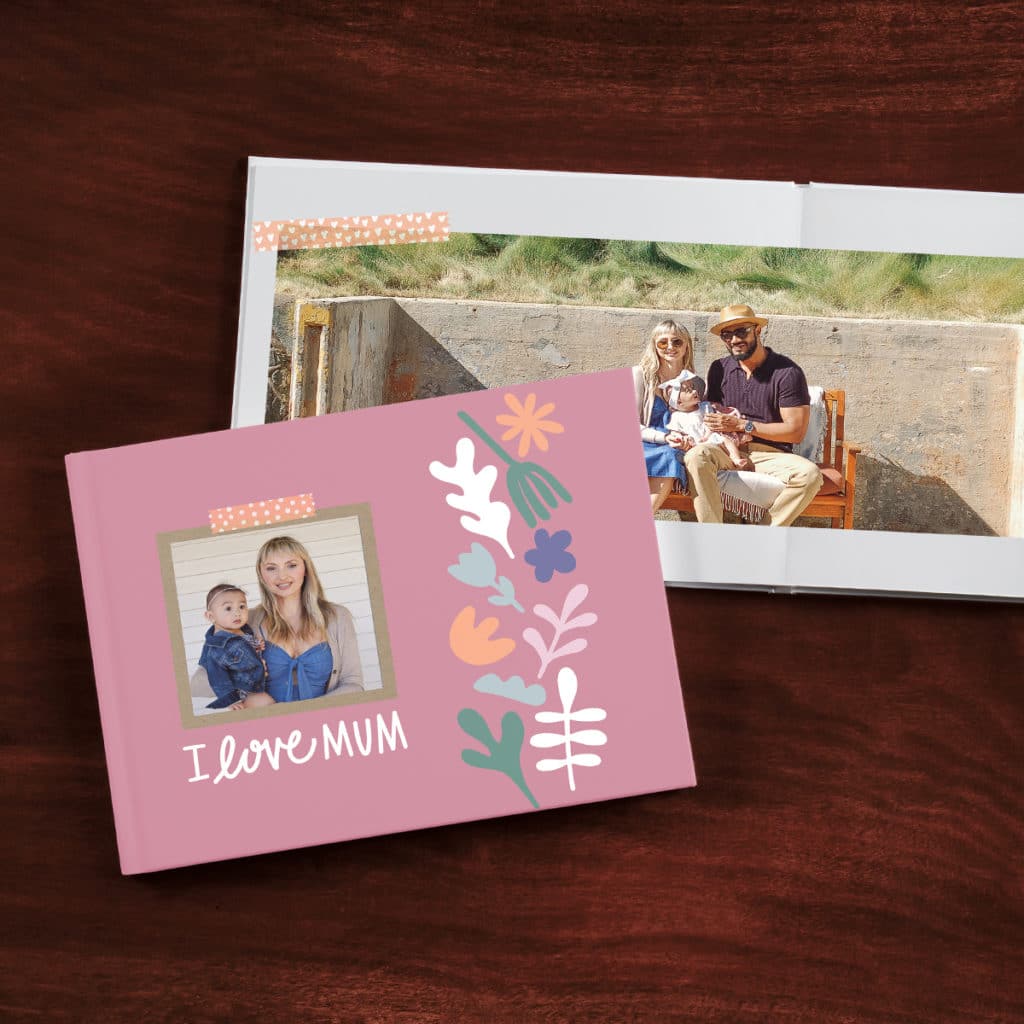 The design team at Snapfish is always hard at work creating trendy new designs for our incredible photo gifts. Their latest additions have recently been handcrafted for some of our favourite people… Mum + Dad!
First up — Organic Shapes!
Have you seen our adorable new Organic Shapes photo book design for Mum? This design is fun, fresh, and totally on-trend. With the pastel colour palette, organic floral elements, and cute washi tape details, it's sure to be a hit with the coolest Mums!
Plus, you can get coordinating Organic Shapes mugs, too. Show Mum how much you care by creating something unique and matching, just for her! This adorable modern design looks great on our white mugs.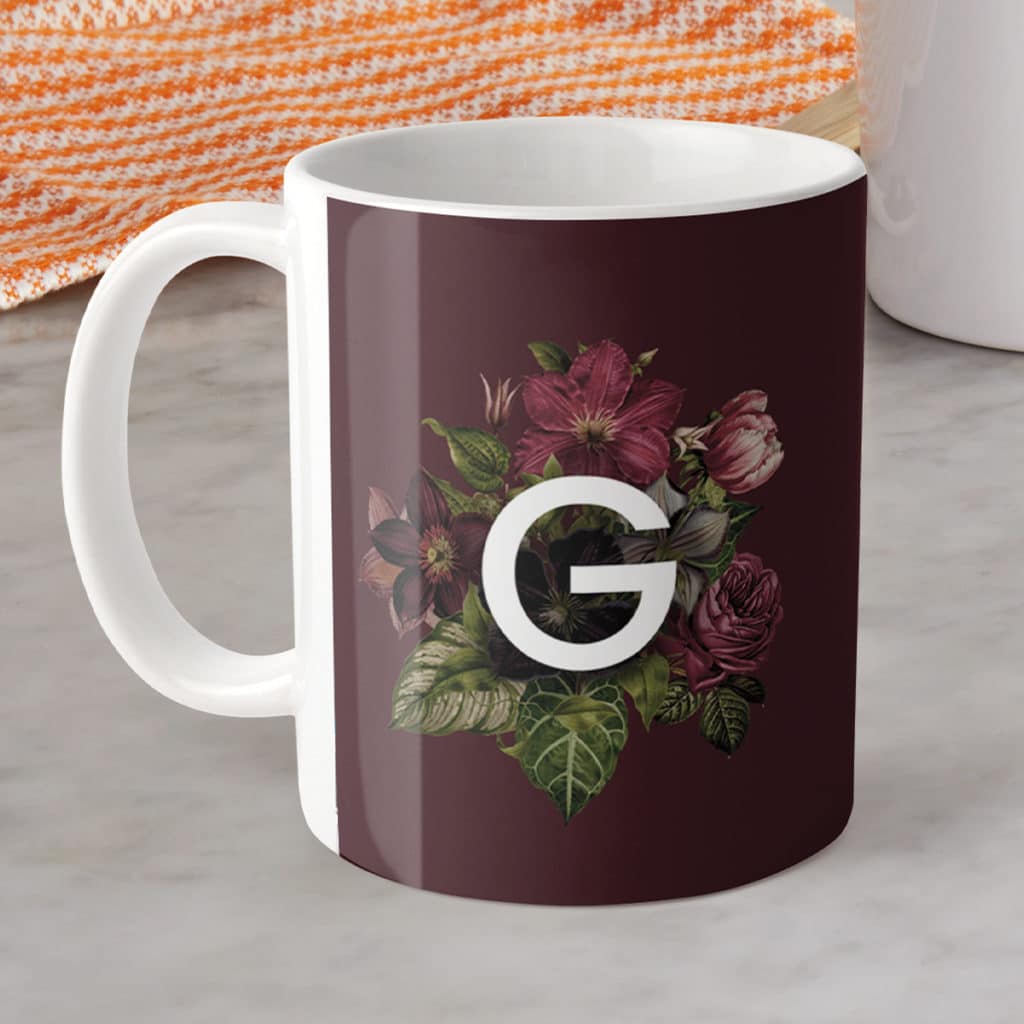 More mugs for Mum
If Organic Shapes isn't Mum's style, we have loads of other new designs that are sure to win her heart. The Home Is Where Mum Is mug design and the Only Mum For Me mug design both have a similar trendy look + feel. The bold, fun text will certainly put a smile on Mum's face!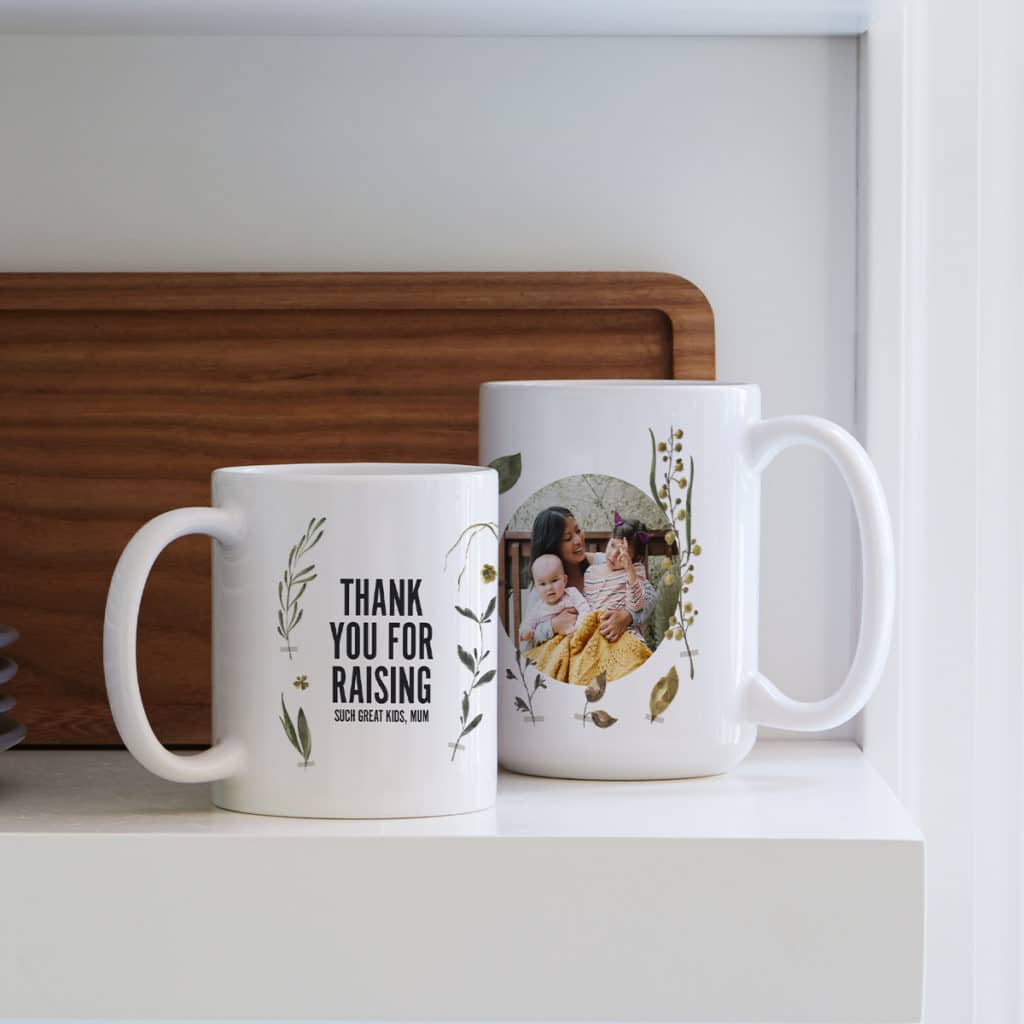 Show some love for plant mums
If the ladies in your life have a green thumb, be sure to gift them one of our brand-new plant-inspired mug designs. The Vintage Flora mug is so elegant and beautiful and showcases a really sweet message. Our Romantic Bouquet mug design features some dark, moody vibes and is a must for any mum who loves florals.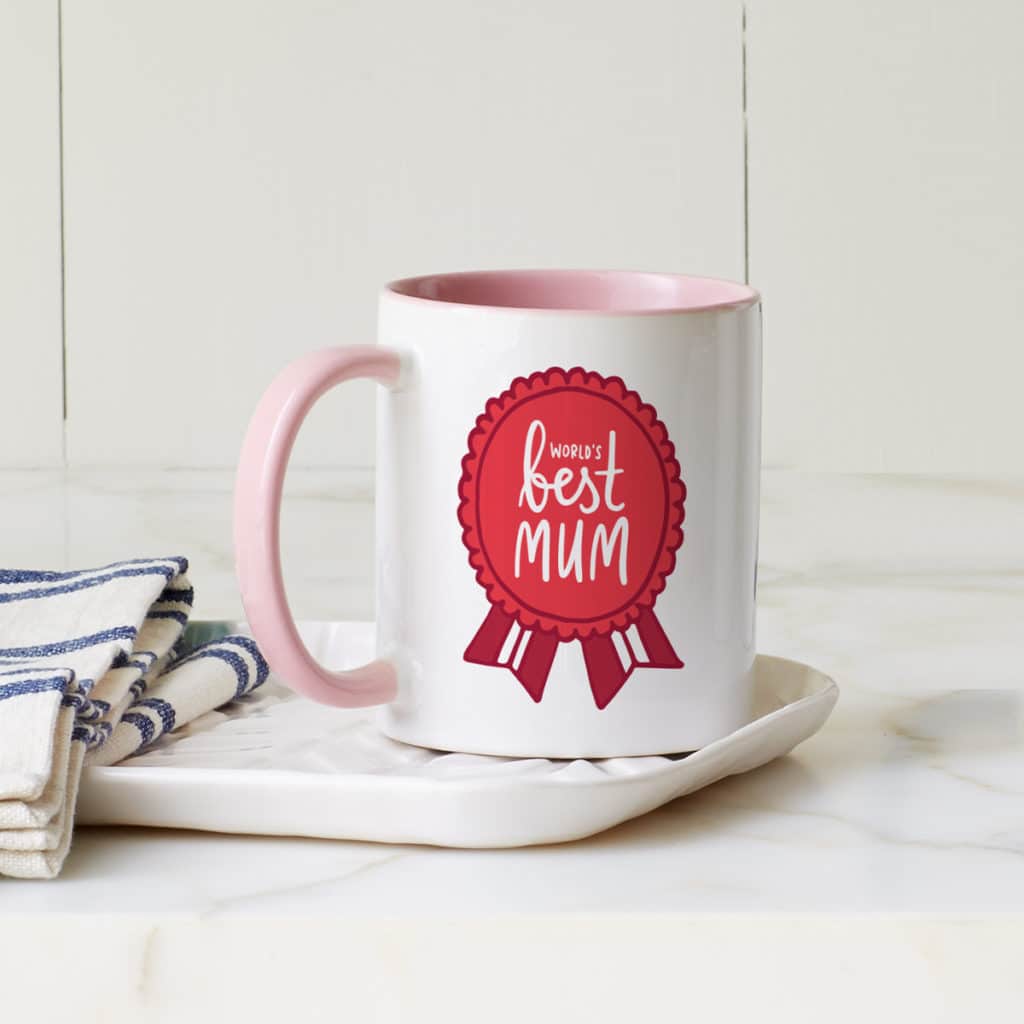 Looking for something a little more simple? The Mum Lettering mug design is adorable and features some bright greenery, perfect for the laidback, cool mum. And for the ultimate garden-loving lady? Grab the Plant Mum mug today! The illustration style is so unique and fun, especially when paired with the bright green colour palette.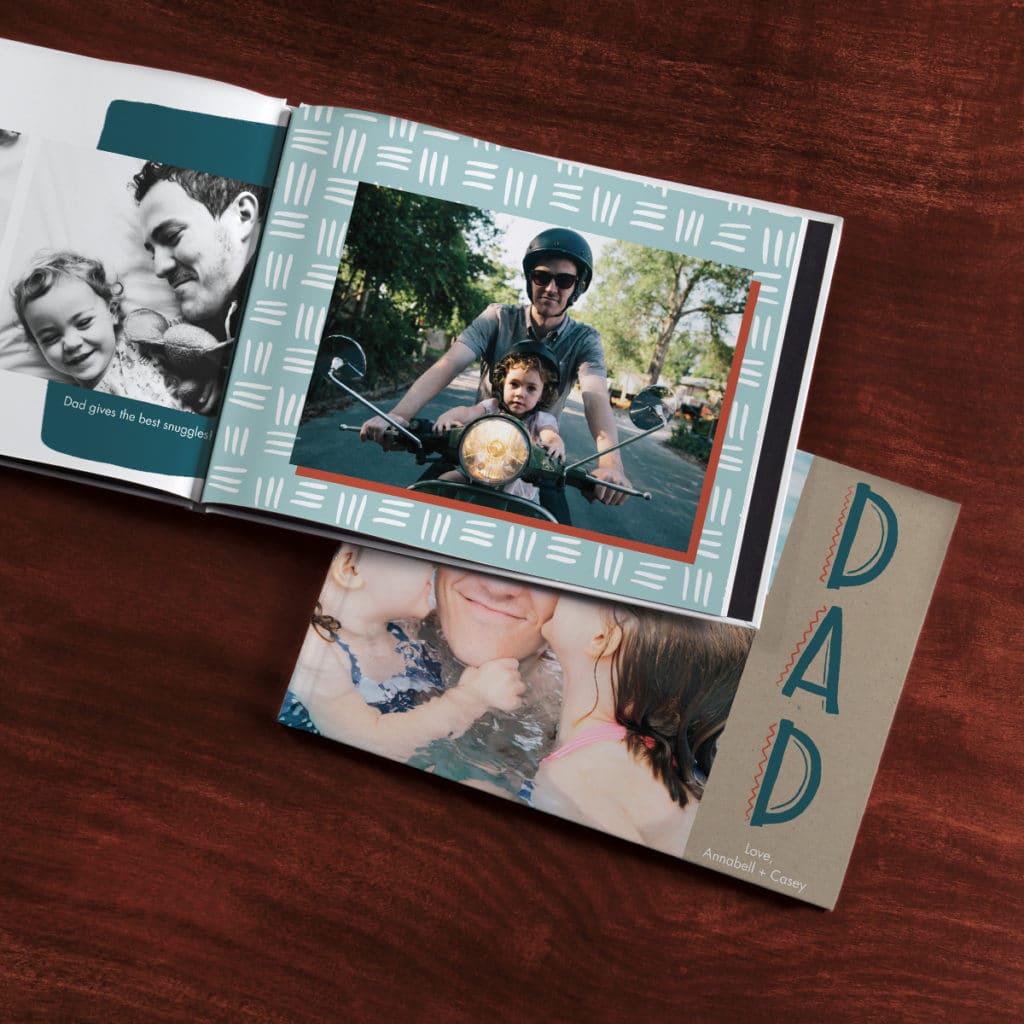 Darling designs for Dad
Ready to create a customised photo book, just for your favourite guy? Start with our newest Father's Day book design, Bold Shapes! This unique, modern design is perfect for the coolest of dads. Featuring geometric shapes and lots of space for photos and captions, this one is a showstopper!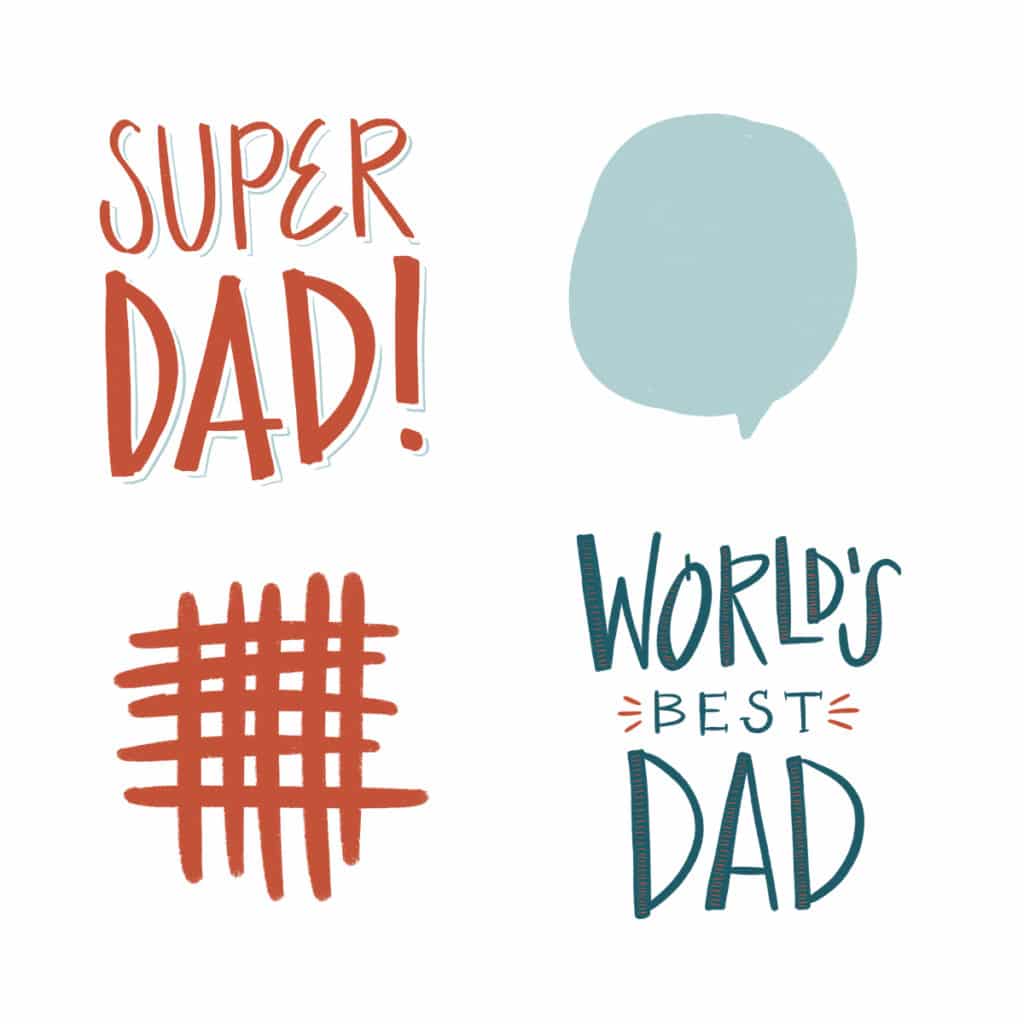 Dad needs new drinkware too!
If your father is a coffee-drinking type of guy, we've also got some amazing new mug designs he'll love. Our Super Dad and World's Best Dad mug designs have the sweetest messages, sure to make dad smile. They also feature fun typography and room to add your favourite photo. 
Feeling goofy? Create the Nacho Average Father mug for your old man! The silly sentiment paired with an illustration makes it a perfect daily driver for his coffee or tea. Our new Astronaut mug design is another silly option that will bring some laughs. You can add your father's (or grandfather's!) face on the mug in the space suit design. We really love this one and think you will too!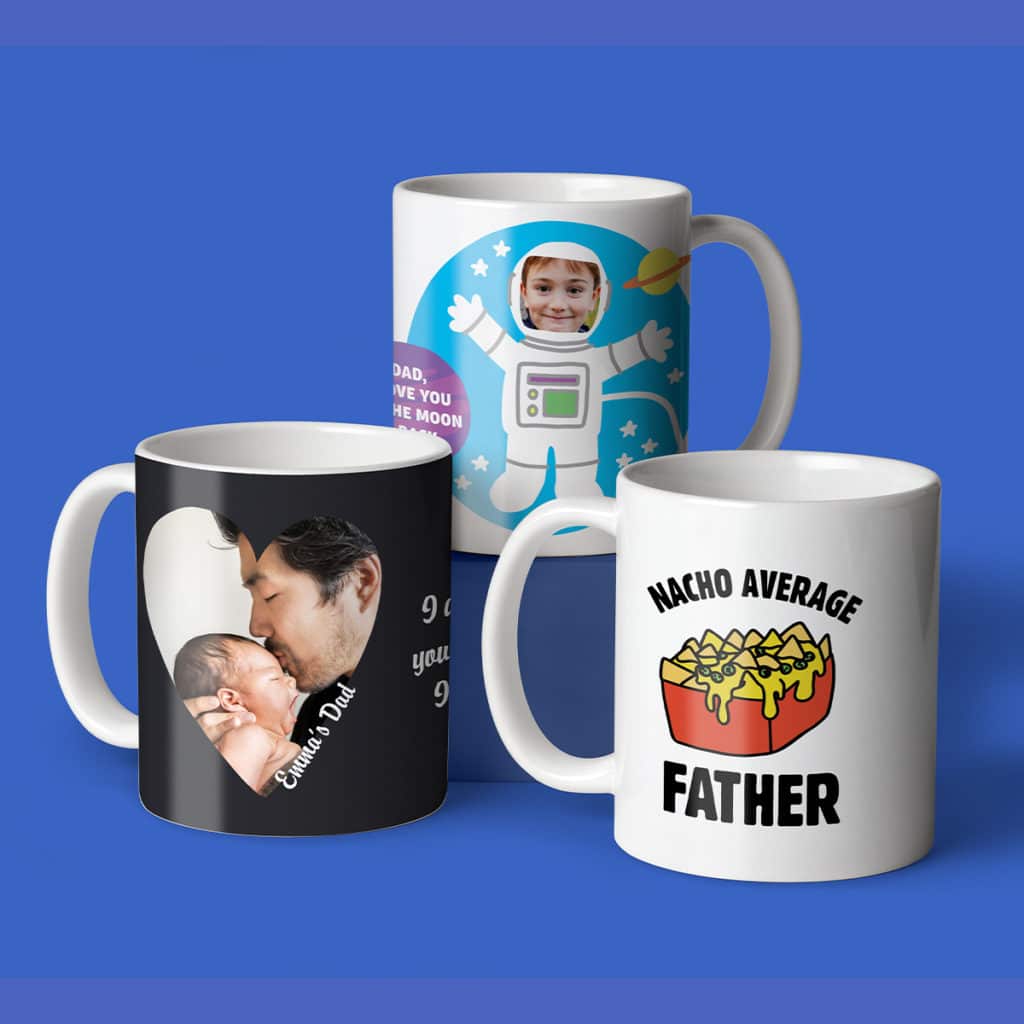 Many of these adorable designs for Dad are available on some other personalised products, too. Be sure to check out the coordinating coasters and wood panels.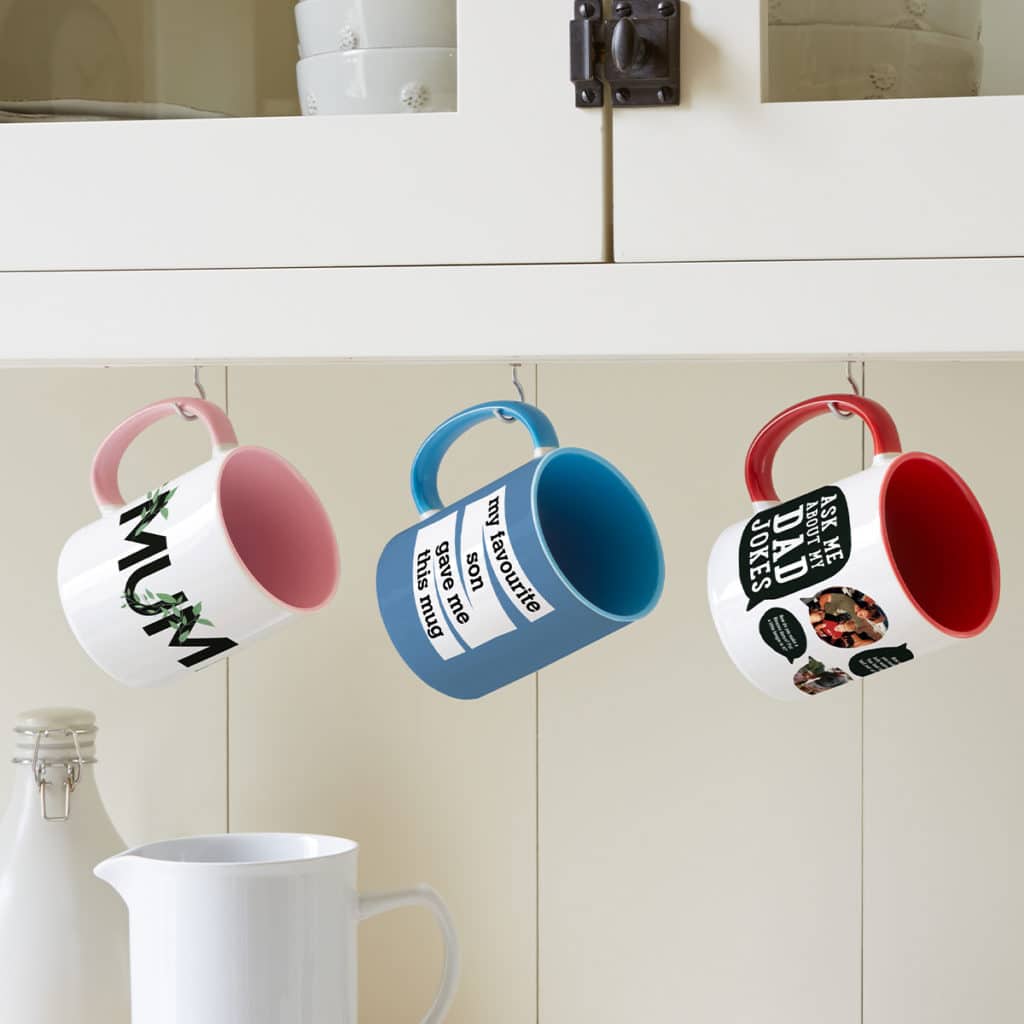 Matching for Mum + Dad
If you're on the hunt for a matching set of mugs for Mum and Dad, look no further! You can make the World's Best Dad Award mug and the World's Best Mum Award mug today. No need for your parents to compete — you already know they're both the greatest. We also have the brand-new Best Dad Ribbon and Best Mum Ribbon designs too. These make great gifts for any occasion, including Christmas!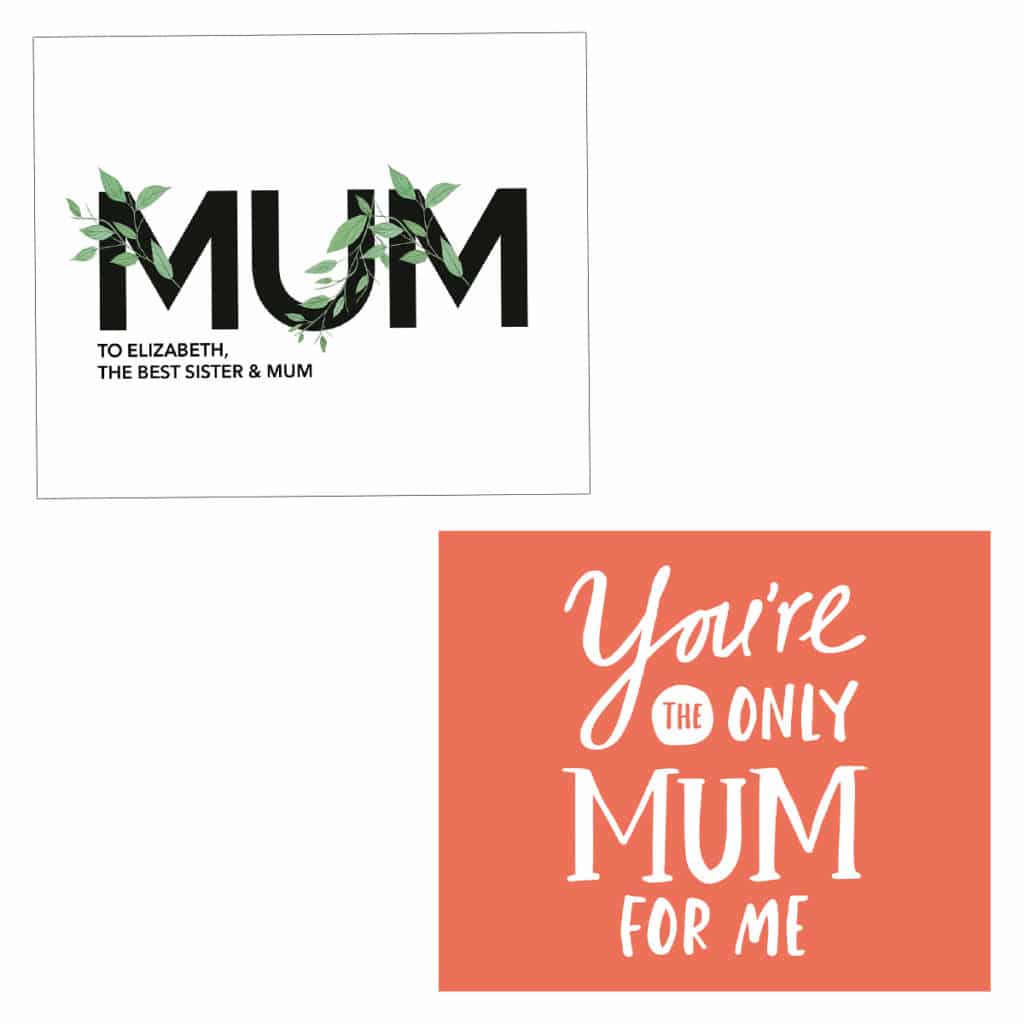 Did you gift Mum or Dad one of these gorgeous new designs? Be sure to show it to us on social media! You can tag us with @snapfishuk in your photos on Instagram or Facebook or use the hashtag #snapfishuk. Don't forget to follow us on YouTube, Twitter and Pinterest, too. Check out the Snapfish site for even more new designs for Mum and Dad (and lots more!) today.