We at Snapfish have come up with three of our best tips on choosing the perfect embellishments to help you create your own unique personalised Christmas photo book. 
TIP 1: Use more than one!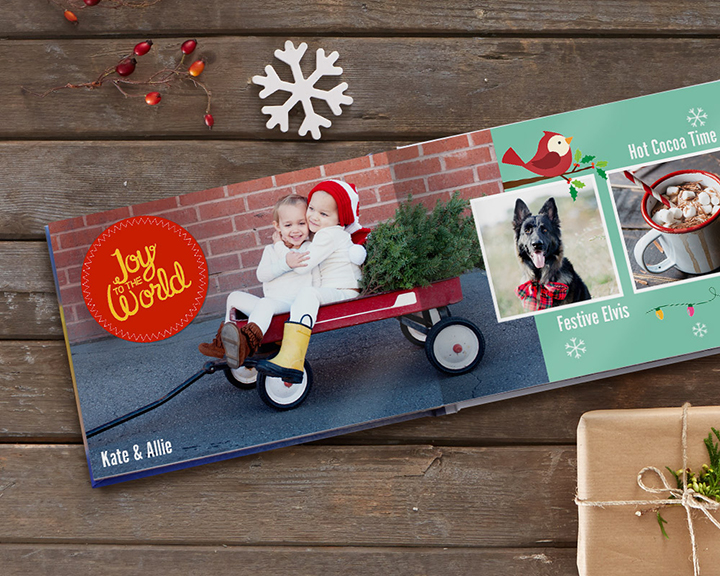 Layering a type embellishment over a shape gives your photo book that extra personalised touch! In this example, we have paired a bright yellow "Joy to the world" embellishment with the medallion. The yellow-on-red colour combo really makes the text pop!