Discover how to take wonderful wintertime photos by using correct camera settings and these tips and tricks for snowy fun.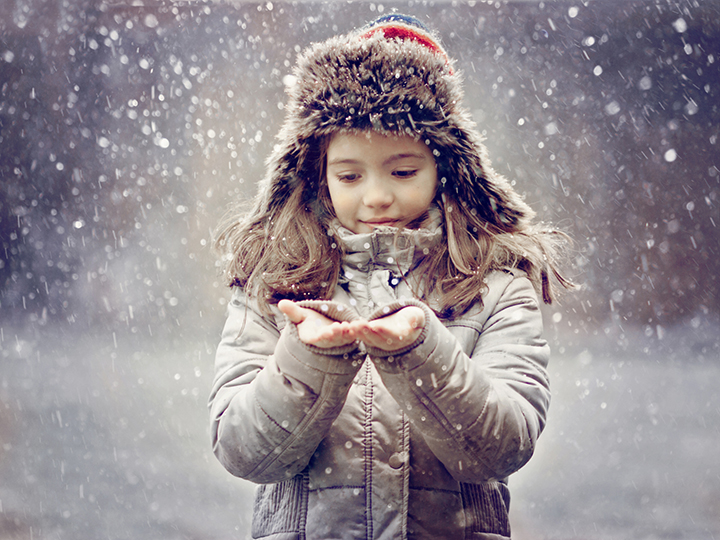 Set your white balance 
When your camera "sees" snow, its bright white colour can throw off the white balance. The results will be a photo that looks too dark or bluish in tone. Some cameras have a snow shooting mode, to compensate for snow and lighting conditions.
For those without, use your camera's manual controls to adjust white balance until the snow's colour is accurate. Watch your camera's screen adjust until the snow looks white.