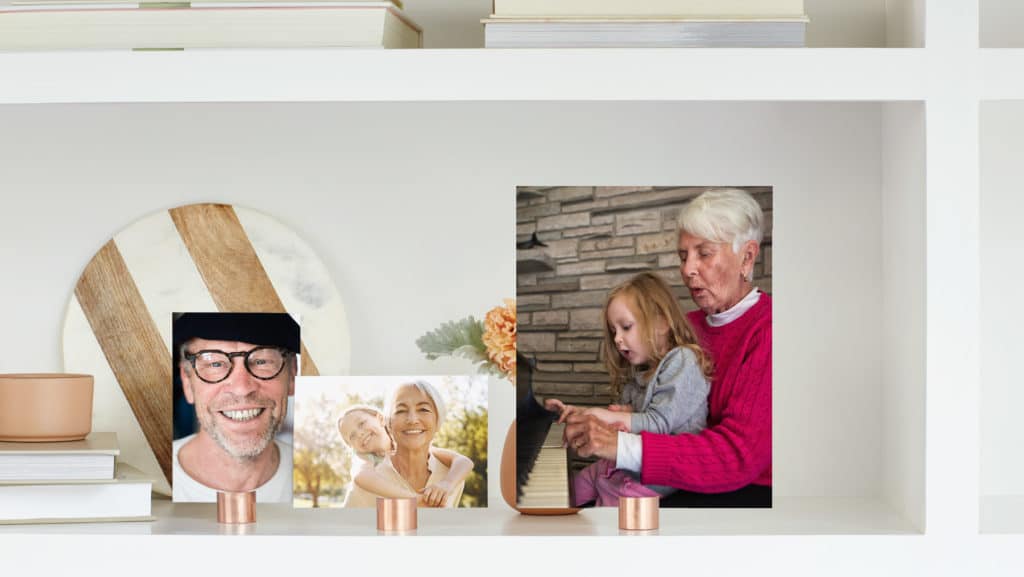 Perhaps you've finally perfected your pose or captured a beloved moment in time. What's the best way to get that amazing image off your camera roll and printed for everyone to enjoy?
With so many options, it's hard to choose which type of print would be best for your photo and budget. Not to worry, as we've created this handy guide to help you decide.
Standard Prints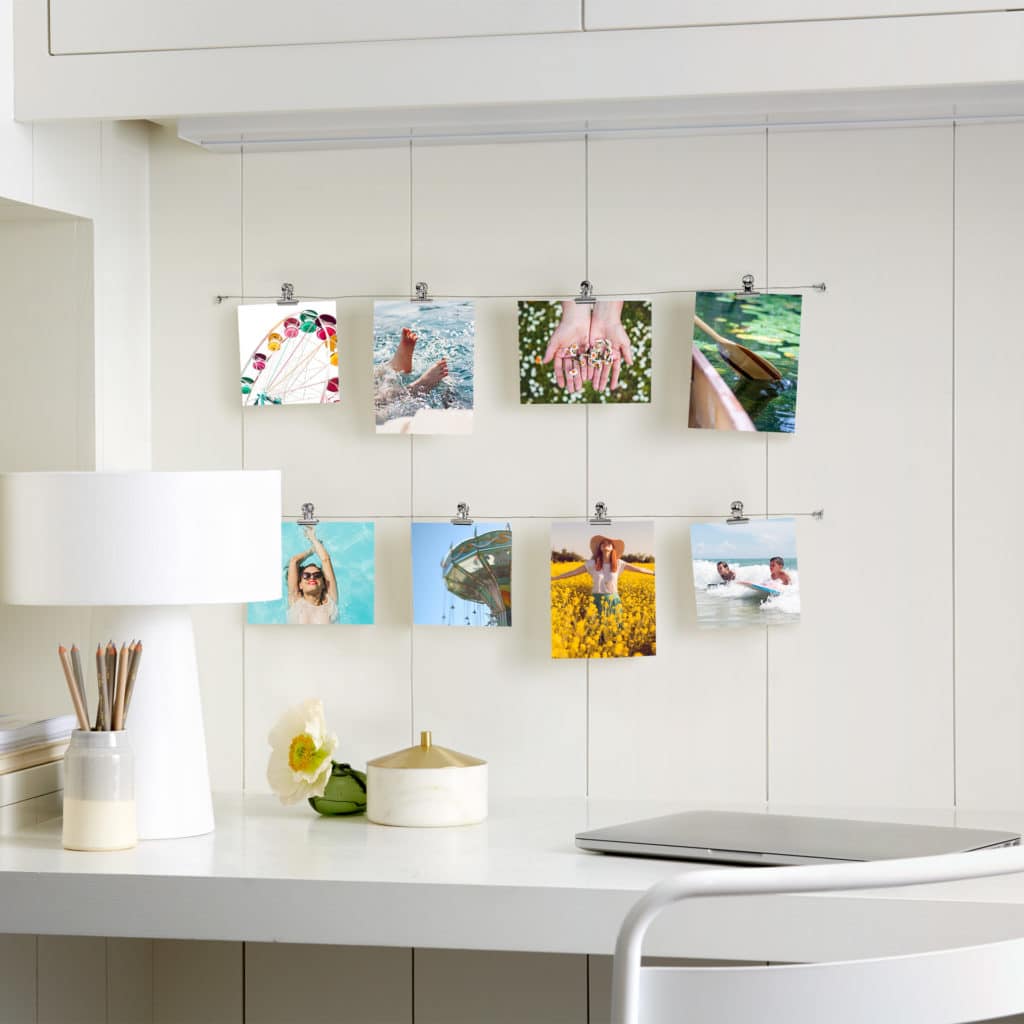 These are our most popular print style, probably because they're super shareable! Printed with archival-quality inks on professional-grade photo paper, our standard prints are sure to be enjoyed for years to come. Just pick your desired size, a matt or gloss finish and have them delivered directly to your doorstep. It's never been easier to get the prints you want, your way.
If you're printing photos from your mobile phone, you may want to look into ordering the True Digital 5.3×4" (10×13 cm) size. This format allows you to match the dimensions of the photo produced by your digital camera or phone to the dimensions of the print. In other words, your photo will be minimally cropped, ensuring it matches the original style and feel of your photo. You can also order regular prints in sizes 6×4″ (10×15 cm) and 7×5″ (18×13 cm).
So, what should you do once you get your photos home? You can do so much with prints besides displaying and sharing them. Turn them into a fun DIY project like custom postcards, photo mosaics, gift tags, and more!
Did you know, if you download the Snapfish App you can enjoy 50 free 6×4" (10x15cm) prints every month for the next year? The free Snapfish App is available for both iOS and Android users!
Large Prints
Looking for the same great quality and options as our regular prints but in a bigger size? Choose a large print! Your favourite photo can be enlarged to a size 8×6" (20×15 cm), 10×8" (25×20 cm), or 12×8" (30×20 cm). Print enlargements are perfect for portraits and special occasions.
Square Prints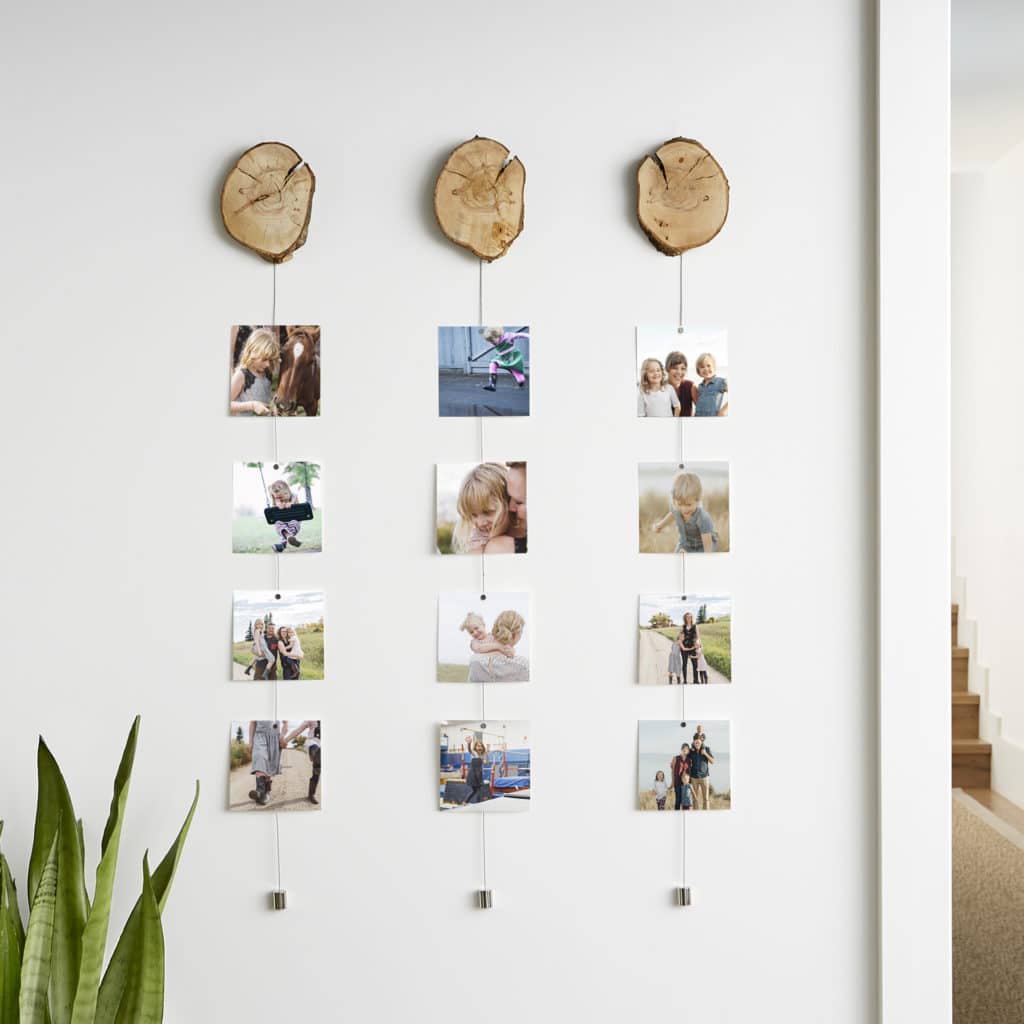 Stop scrolling through your phone and bring your Instagram photos into the real world with square format prints. They're ideal for adding modern style to all your selfies, foodie, and travel photos. Plus, they look great in photo albums, frames, and scrapbooks. You can also easily slip some into a greetings card for a special occasion. Square prints are available in sizes 4×4" (10×10 cm), 5×5" (13×13 cm), and 8×8" (20×20 cm) and you can choose between a matt or gloss finish.If you need more inspiration on how to use them, check out our latest blog on how to print your Instagram photos.
Poster Prints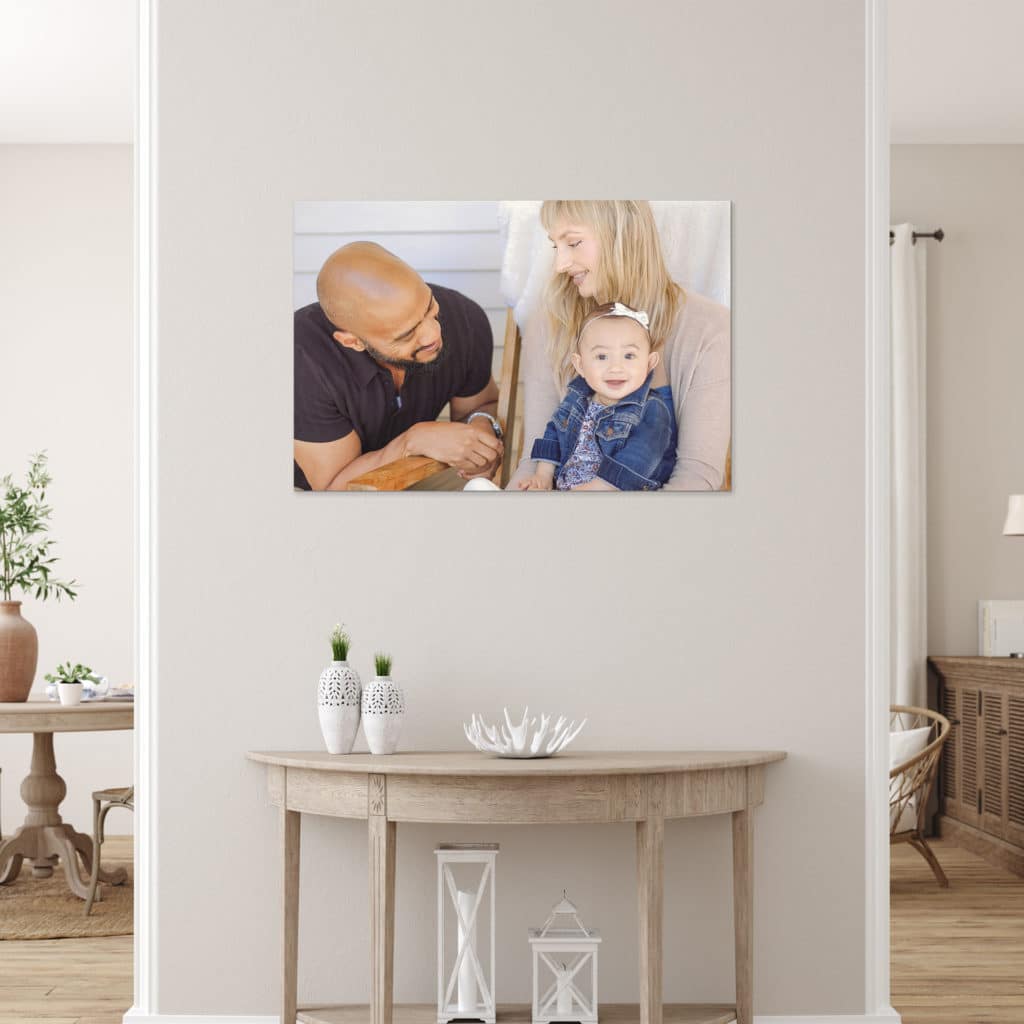 When you've captured a moment that's larger than life, choose a poster print! Perfect for landscape photos, portraits, kids' art, and statement pieces. Your large format poster prints will be printed on high quality, fade-resistant paper with a matt or gloss finish. Ready to make your own poster print but not sure where to start? Simply choose a ready-made design in our project builder and add your own photos and text. Our poster prints are available as single image or collage poster print formats in sizes 15×10", 16.5×11.7" (A3), 18×12", 20×16", 23.4×16.5" (A2), 30×20", 33.1×23.4" (A1), and 40×30".
Collage Prints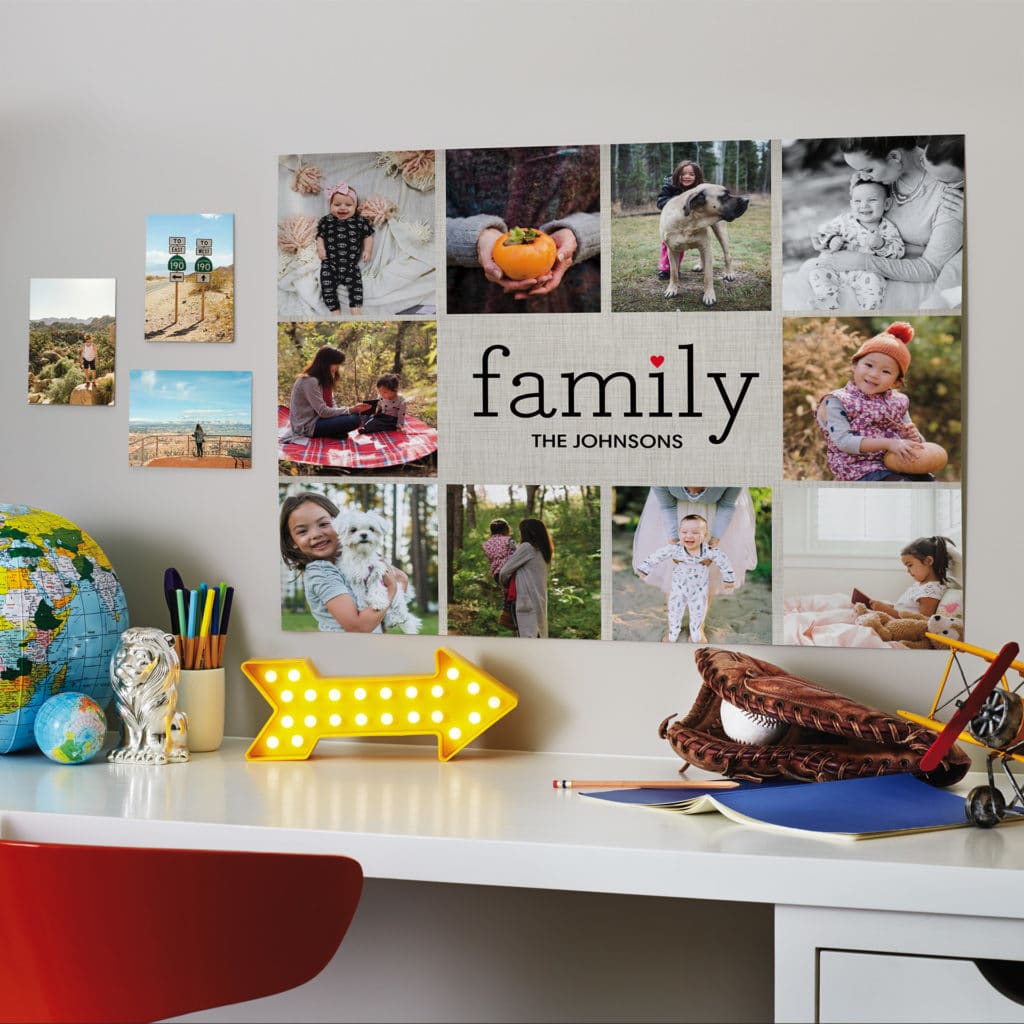 Can't choose just one photo to highlight? Create a collage photo print with all your favourite photos! With a variety of sizes and shapes to choose from, you'll really be able to display your story the way it was meant to be. Once you've chosen a layout design, you can add embellishments, text, background colours, and patterns to give your collage even more personality! Comes in your choice of matt or glossy finish. You can order collage prints in sizes 4×4", 5.3×4", 6×4", 5×5", 7×5", 8×6", 8×8", 10×8", and 12×8".
If you need more tips and tricks for collage prints, check out our YouTube tutorial!
Wallet Prints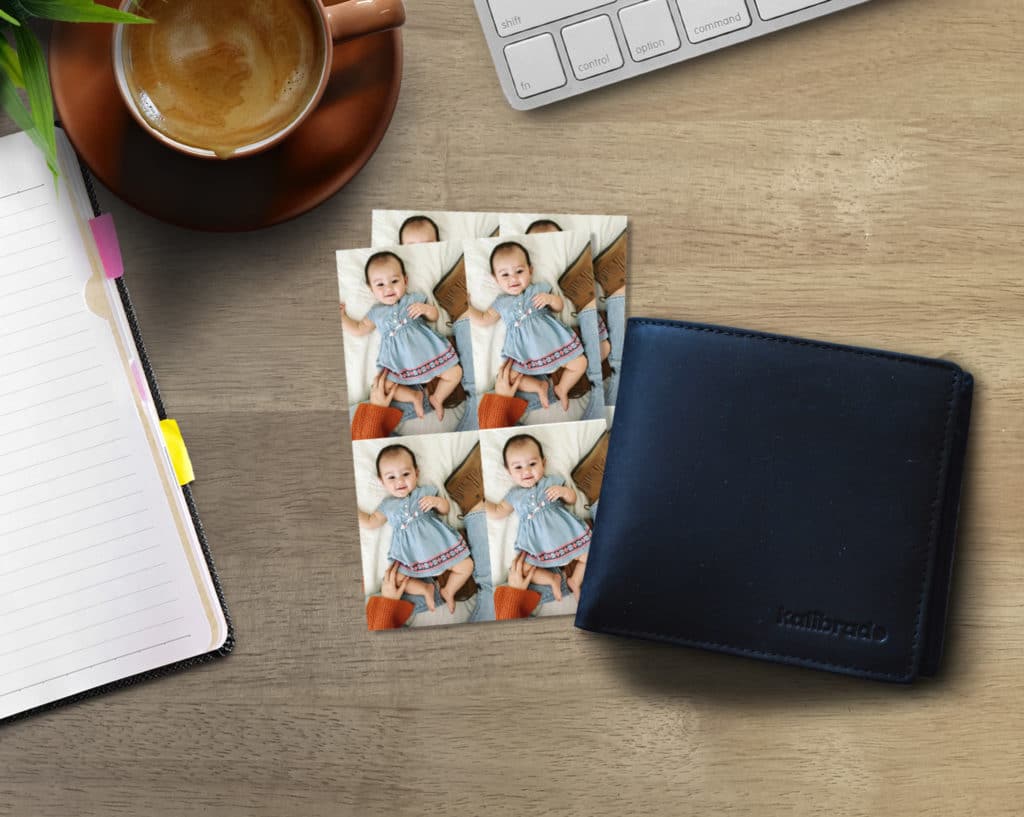 If you want to keep a special memory or smile close at hand, our pocket-sized wallet prints are the best! Their convenient size makes them easy to share with friends and family. Great for school portraits, pet photos, and sports headshots. A single print sheet includes four 3×2" images. You also have the option to choose a matt or gloss finish for your photos.
Retro Prints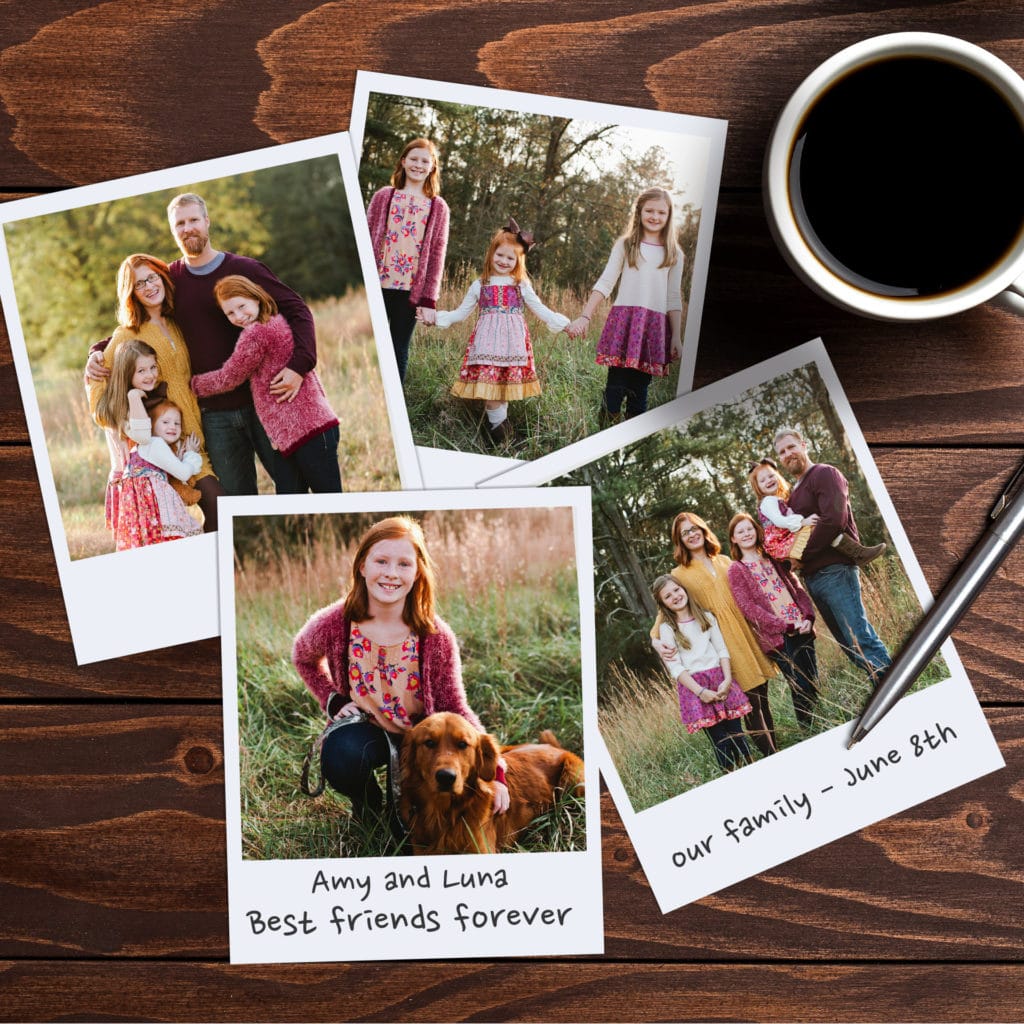 Looking to showcase your photos with vintage charm? Look no further than our retro photo prints! These speciality prints measure 4×5" and come in a set of 10 prints. Each image will be digitally printed on premium 300gsm uncoated matt cardstock for a quality look and feel. They also include white space on each print so you can write a fun caption. Our retro prints are perfect for clipping or pinning up. Read our blog for creative ways you can display your retro prints.
Photo Booth Strips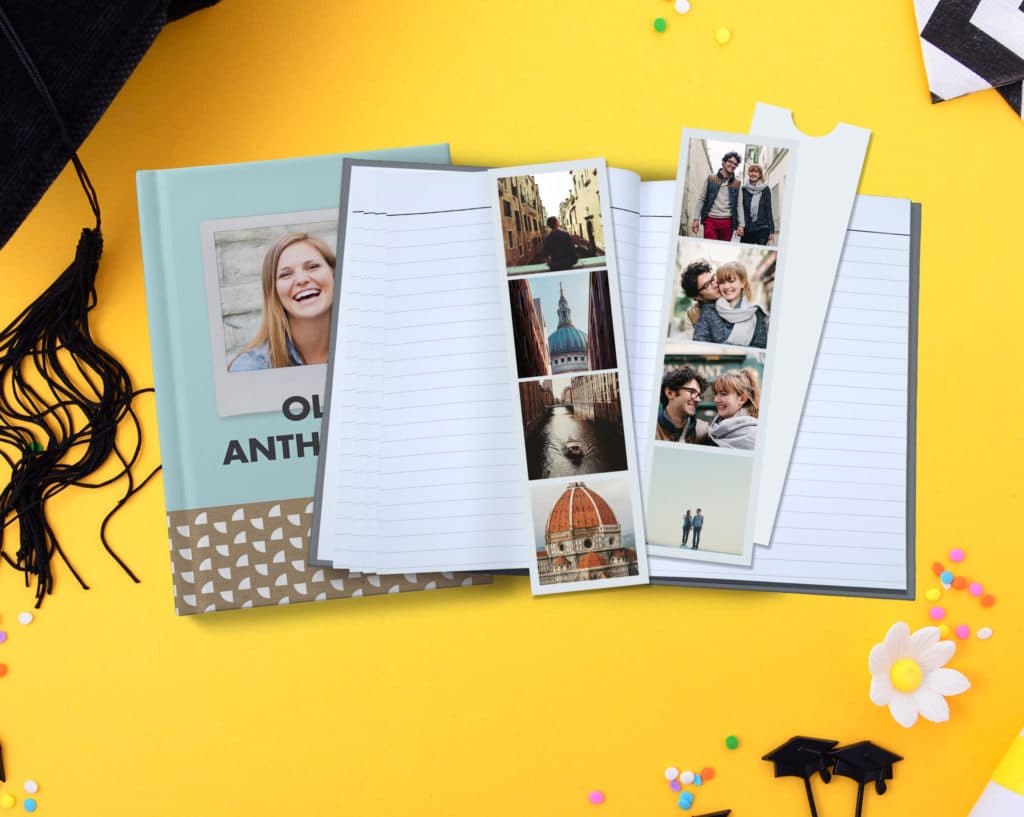 Can't get enough of that retro look? You'll love our photo booth prints! Choose four of your favourite photos to create one photo booth strip — four strips per set. Each strip is printed on premium 300gsm uncoated matt cardstock with a white card sleeve to keep them safe. Another fun option, you can have your photos printed onto magnetic material and attach them to metal surfaces! Pin them around your office to decorate your space or use them as a bookmark. The square format is perfect for showing off your Instagram pics.
Passport Prints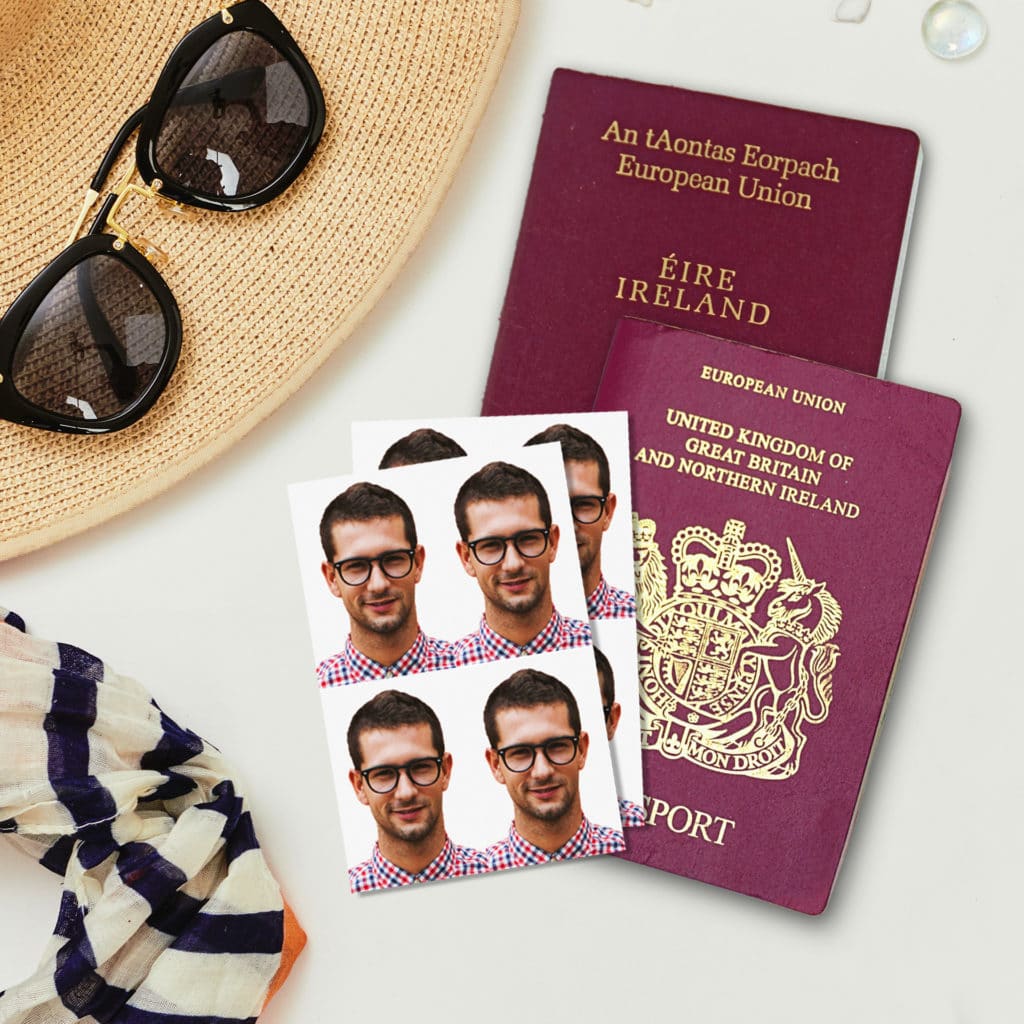 If your passport has expired, you're applying for the first time or you need to order other photo ID like a driving licence, you can always print passport photos with us from the comfort of your own home. Our digital passport photos are professional-quality and printed in compliance with UK & EU regulations. You'll receive a single sheet with six glossy images measuring 35x45mm.
Panoramic Prints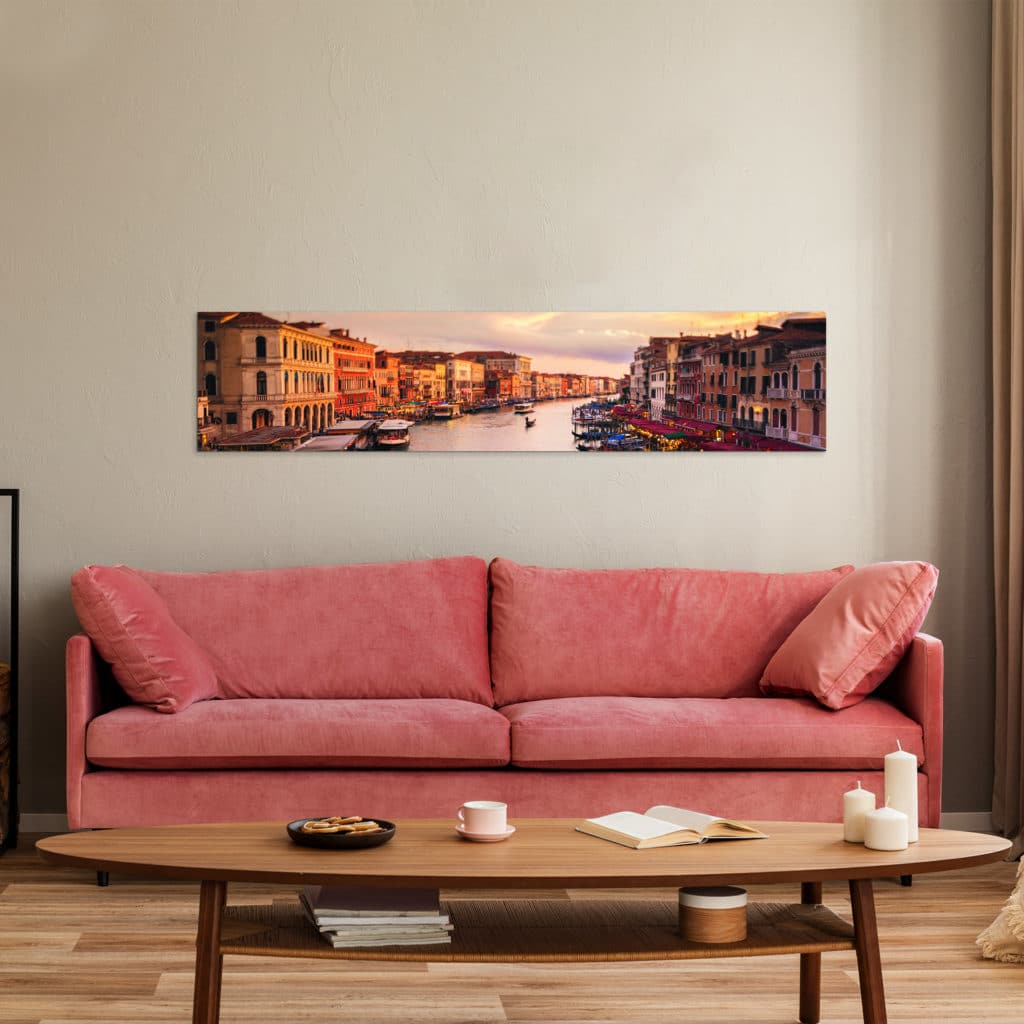 Do you have an amazing landscape photo from your last holiday? Or how about a family portrait that just deserves some extra time in the spotlight? Get your Android and iPhone panoramic photos off your phone and onto your walls with our custom prints! Your panoramic photo will be printed onto high quality, fade-resistant paper with a gloss or matt finish. Three sizes to choose from: 14×4", 22×5", and 36×8".
Framed Prints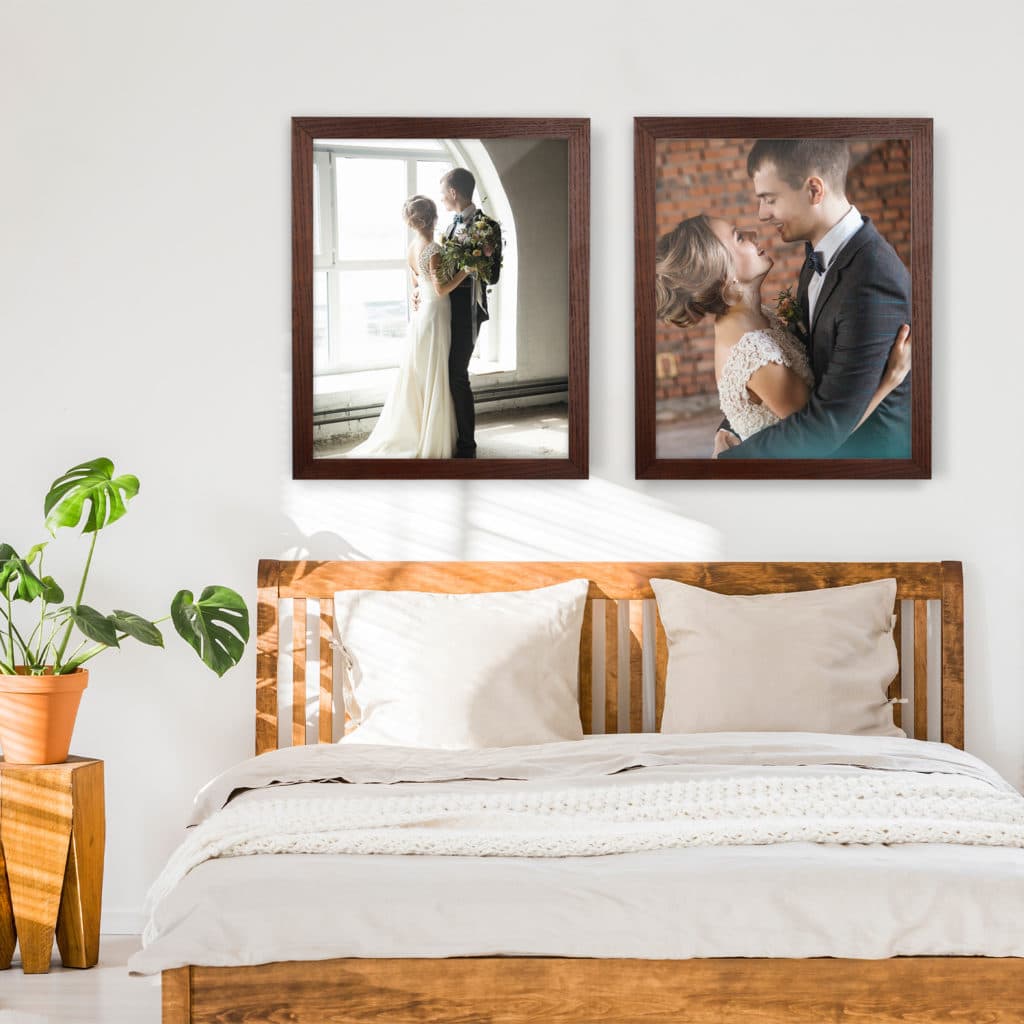 When you really want to highlight a special moment in time, frame it! Our beautiful framed photo prints come with two display options — an easel backing for tabletop display or a wall mount to hang. The premium wood frame is available in black finish. Your photo will be protected behind toughened safety glass, printed on matt paper.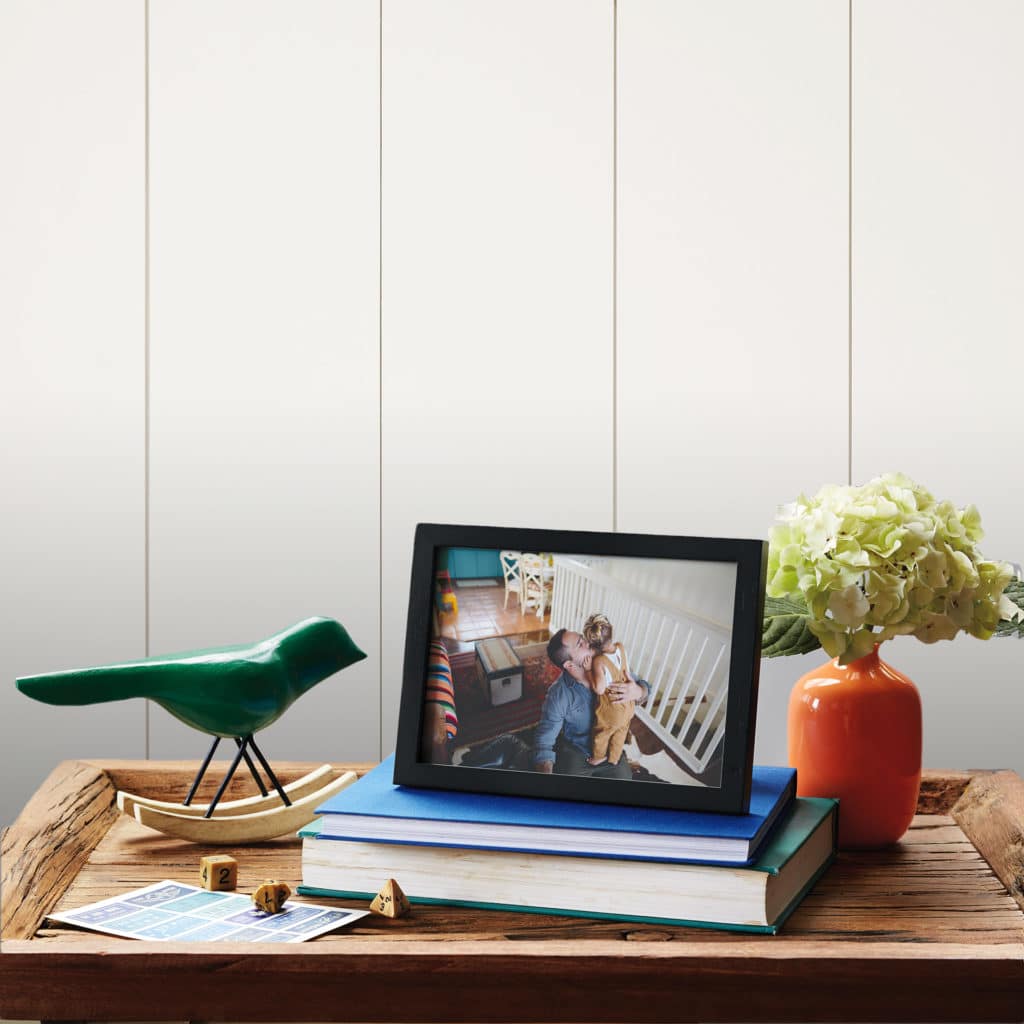 Framed prints are the perfect present for any special occasion like birthdays, Mother's Day, Father's Day, Christmas, and more. Makes a great hostess or housewarming gift, too! Available print sizes include 6×4", 7×5", 10×8" and 18×12".
Hopefully this guide has been helpful and has inspired you to try out different prints for your photo display. When in doubt, just mix and match!
Don't forget to share your photos with us on social media. Just tag us using @snapfishuk on Instagram or Facebook with photos or use the hashtag #snapfishuk. You can also follow us on Twitter and Pinterest, too!